"Through meaningful collaboration and engagement, together we can reduce inequalities and build a just, sustainable, and inclusive world for everyone, no matter how challenging the goal is."
AGE: 20
PRONOUNS: She/Her
HOMETOWN: Calgary, AB
CURRENT RESIDENCE: Calgary, AB
ORGANIZATIONS:
Canadian Women for Women in Afghanistan

Rise for Health and Wellness (University of Calgary)

Canadian Partnership for Women and Children's Health (CanWaCH)

Sustainable Development Goals Alliance (SDGA), University of Calgary

Making Changes Association
Sustainable Development Goals (SDGs)
I am most passionate about: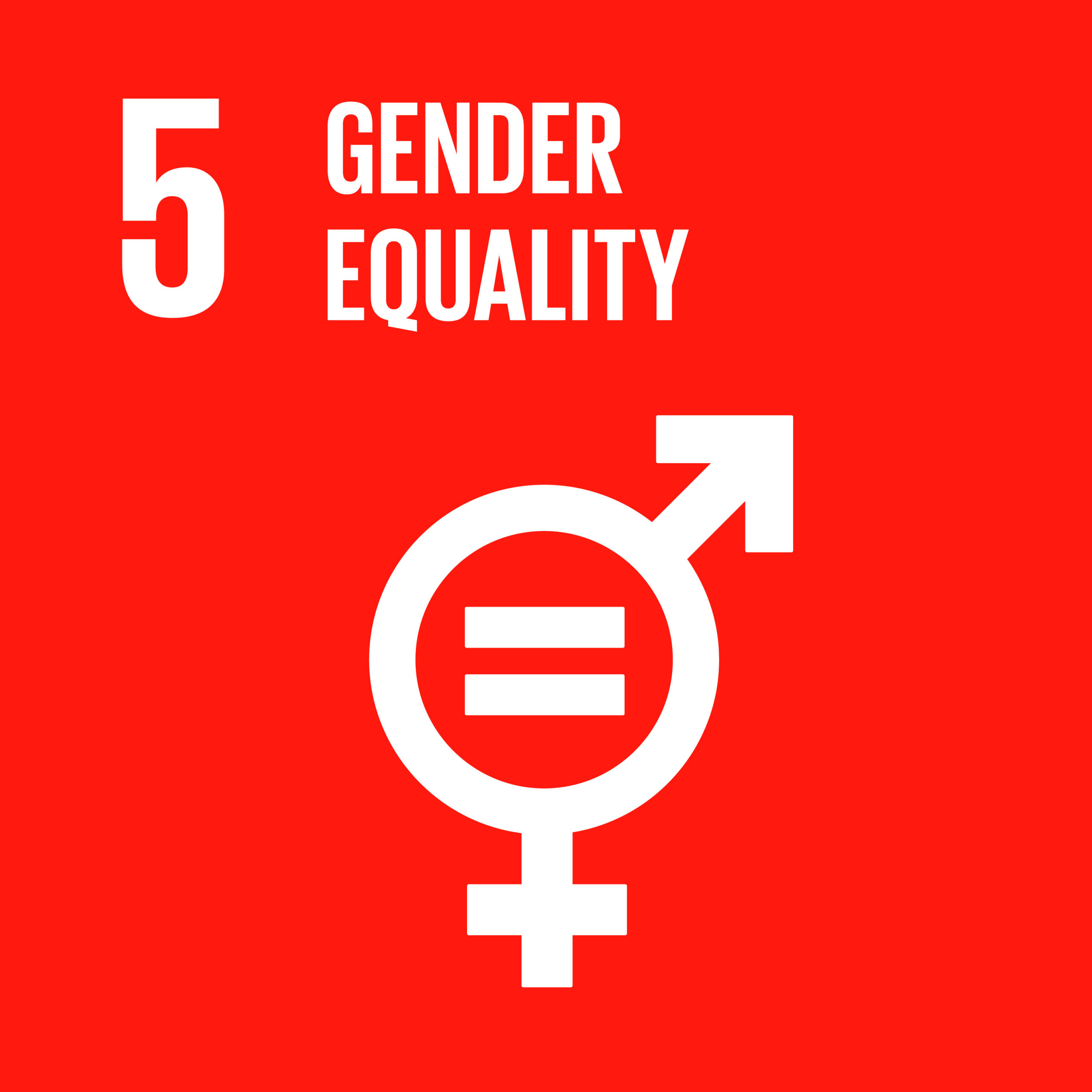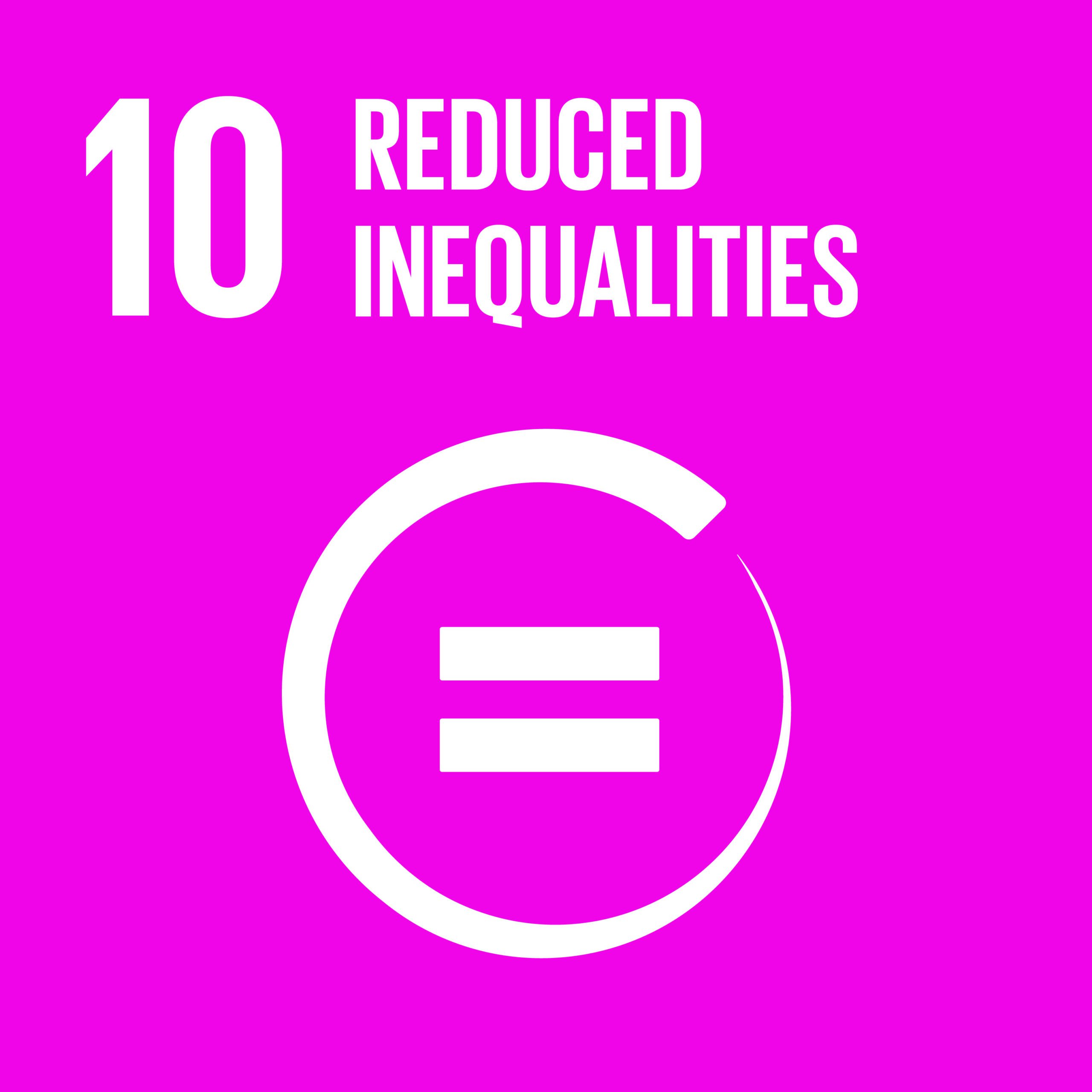 What specific issue(s) are you taking on, and what inspires you to do so?
I actively strive to address social inequalities that continue to undermine the rights and welfare of marginalized populations across the globe. As a second-generation Afghan immigrant, I often hear stories of gender rights violations and injustices that continue to harm women and girls and advocate for them, recognizing my own privilege and agency. As a result, gender inequality is central to my work and advocacy. I believe that advocacy requires a coordinated effort, both at a local and global level. Taking action against such complex global inequalities can seem daunting and unattainable. However, with unity and solidarity, we can strengthen and empower each other and collectively build a more inclusive and equitable world.
How do you work to ensure inclusion and reduce inequalities in your everyday actions?
I reduce inequalities in my everyday actions by actively engaging and collaborating with impacted communities and recognizing the critical role they play in ensuring that social change is sustainable. By directly working with community members, I am able to learn from their diverse perspectives and ensure the actions we take are appropriate.. As a member of the RISE for Health and Wellness program, I develop summer learning sessions for immigrant and refugee youth. We work directly with the youth to ensure our learning curriculum addresses the challenges they have identified and experienced. In this way, we are able to create an inclusive and meaningful learning experience and ultimately empower youth to become active leaders in their communities
What more needs to be done to reduce inequalities and ensure inclusive spaces for all people?
I believe that we need to continue encouraging more collaborative opportunities at both a local and global level. With collaboration, we are able to foster collective social change that ensures everyone's voices are heard. We should strive to develop and maintain collaborations in which everyone is treated with dignity and compassion, particularly marginalized communities. Meaningful social change cannot occur without it being inclusive and fair. Working together fosters empathy, as it becomes clear how many issues, local and global,  affect us all in some way.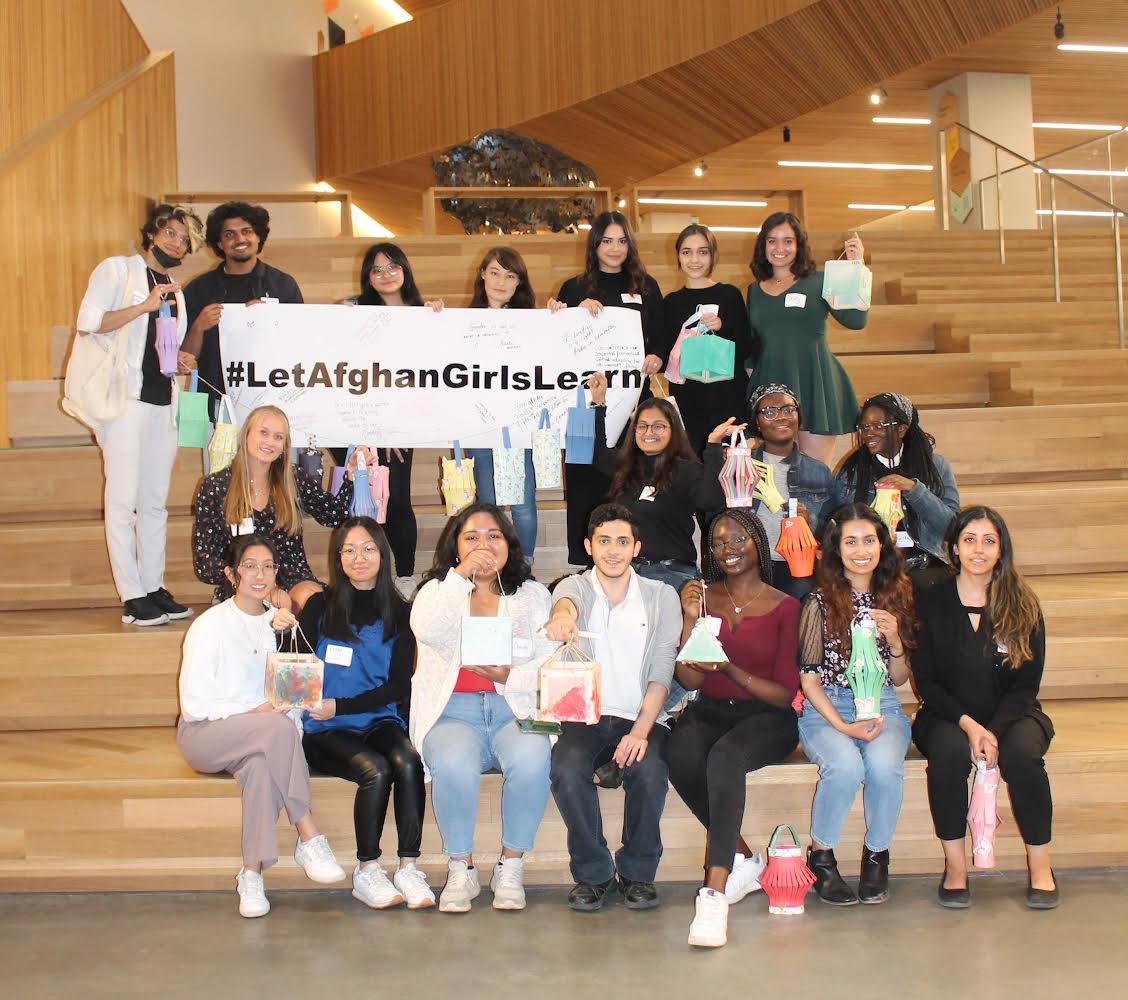 Sanam participating in a Calgary Lantern Making Project hosted by CW4WAfghan in partnership with the ACGC Global Connect youth. This event aimed to increase awareness about the unequal access to educational opportunities for women and girls in Afghanistan.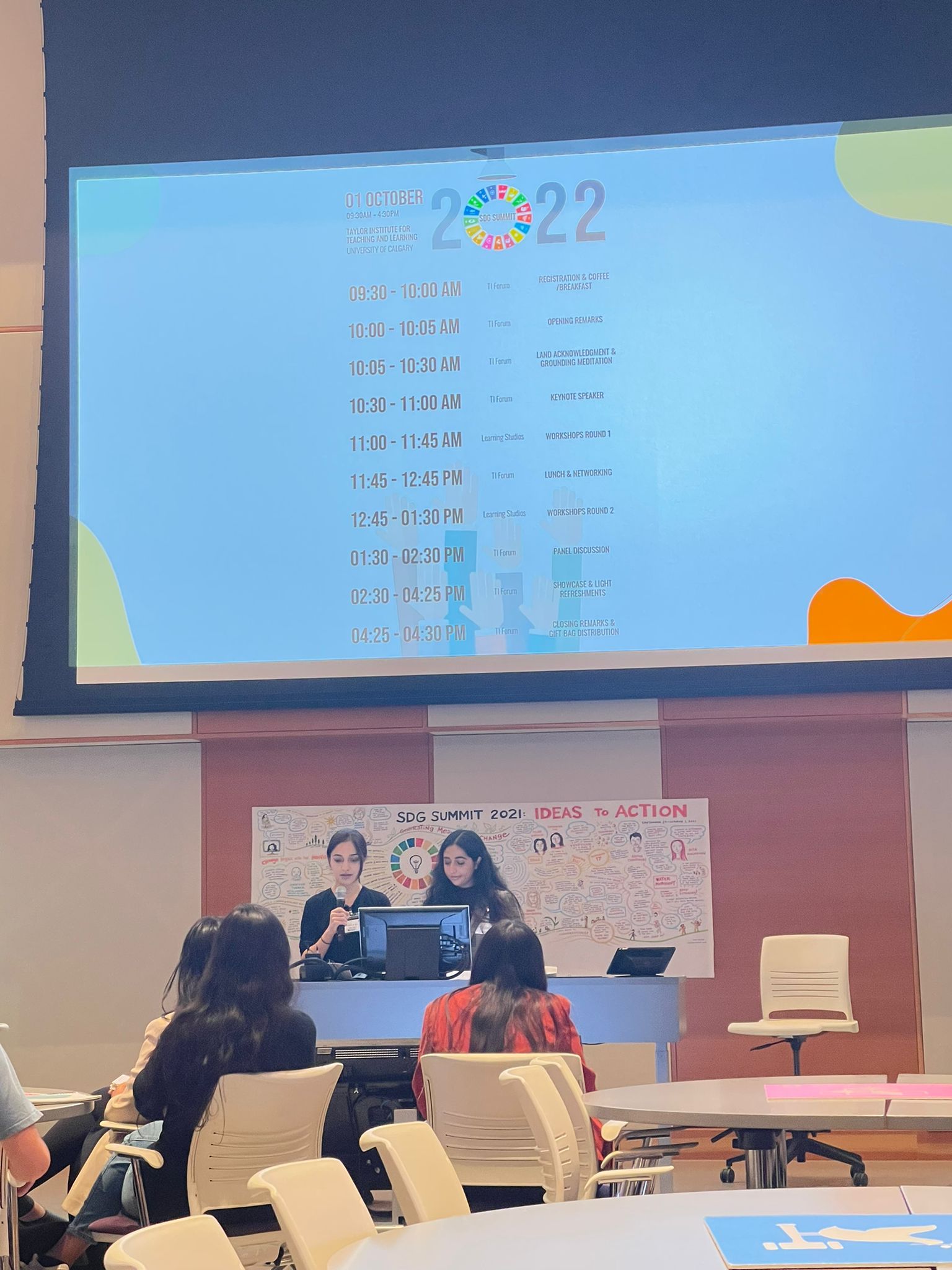 Sanam co-leading the annual Sustainable Development Goals Summit at the University of Calgary. The theme of this year's summit was Moving Towards Advocacy, which looked at how the campus community can advocate for SDG action and implementation.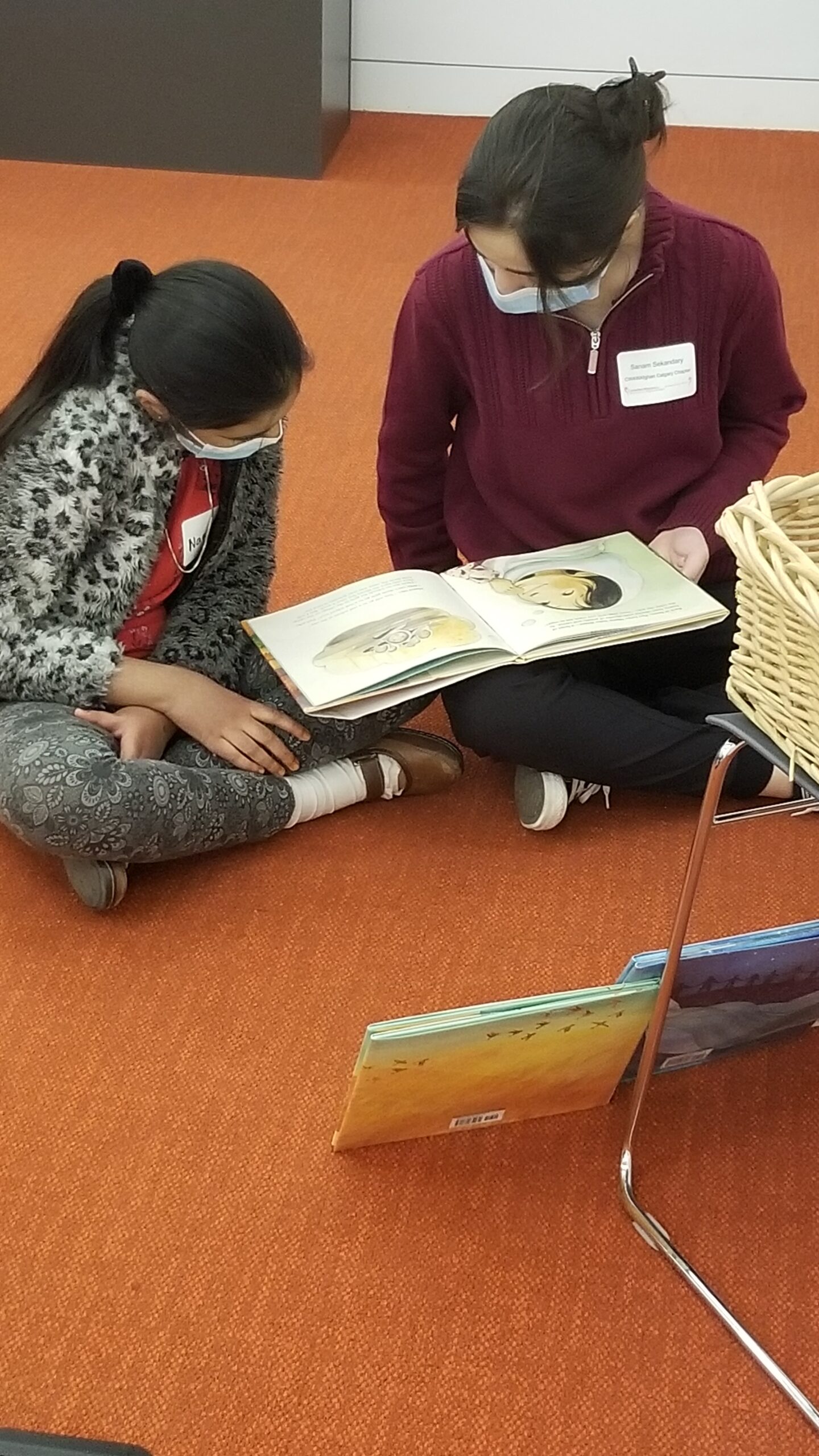 Sanam volunteering at the Celebrating Calgary and Our Diverse Contributions event hosted by Calgary Public Libraries, CW4WAfghan, and several other grassroot organizations. Sanam helped lead an interactive story-telling activity that centered on gender equality.