"We are our ancestors' future and future ancestors; our choices today will shape the realities of tomorrow, and so we are accountable to the generations that will follow us."
AGE: 30
PRONOUNS: She/Her
HOMETOWN: Mannville, AB
CURRENT RESIDENCE: Edmonton, AB
ORGANIZATIONS:
Future Ancestors Services

Gateway to Equity, Diversity, and Inclusion (GEDI) Hub

Next Generation Foresight Practitioners (NGFP)
Sustainable Development Goals (SDGs)
I am most passionate about: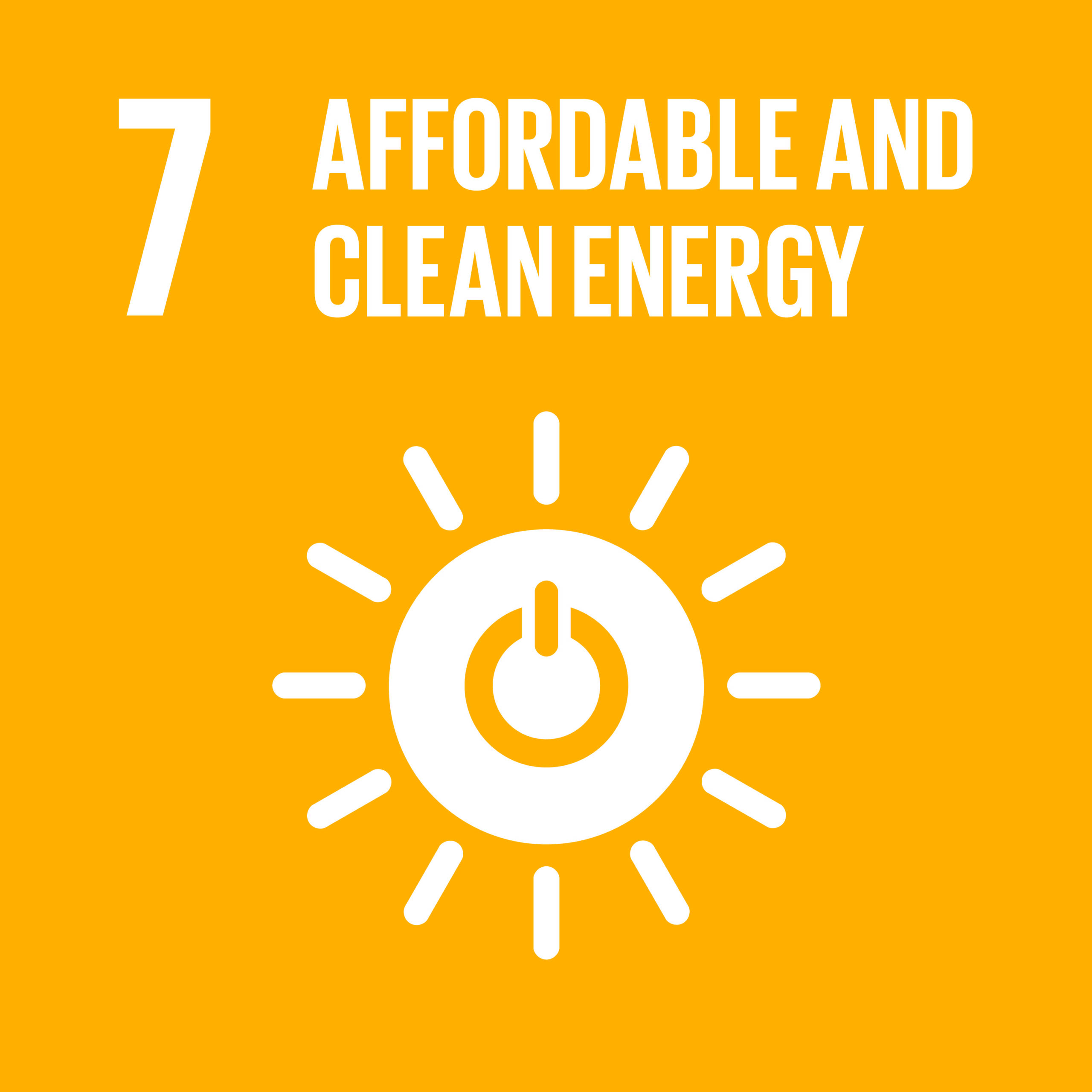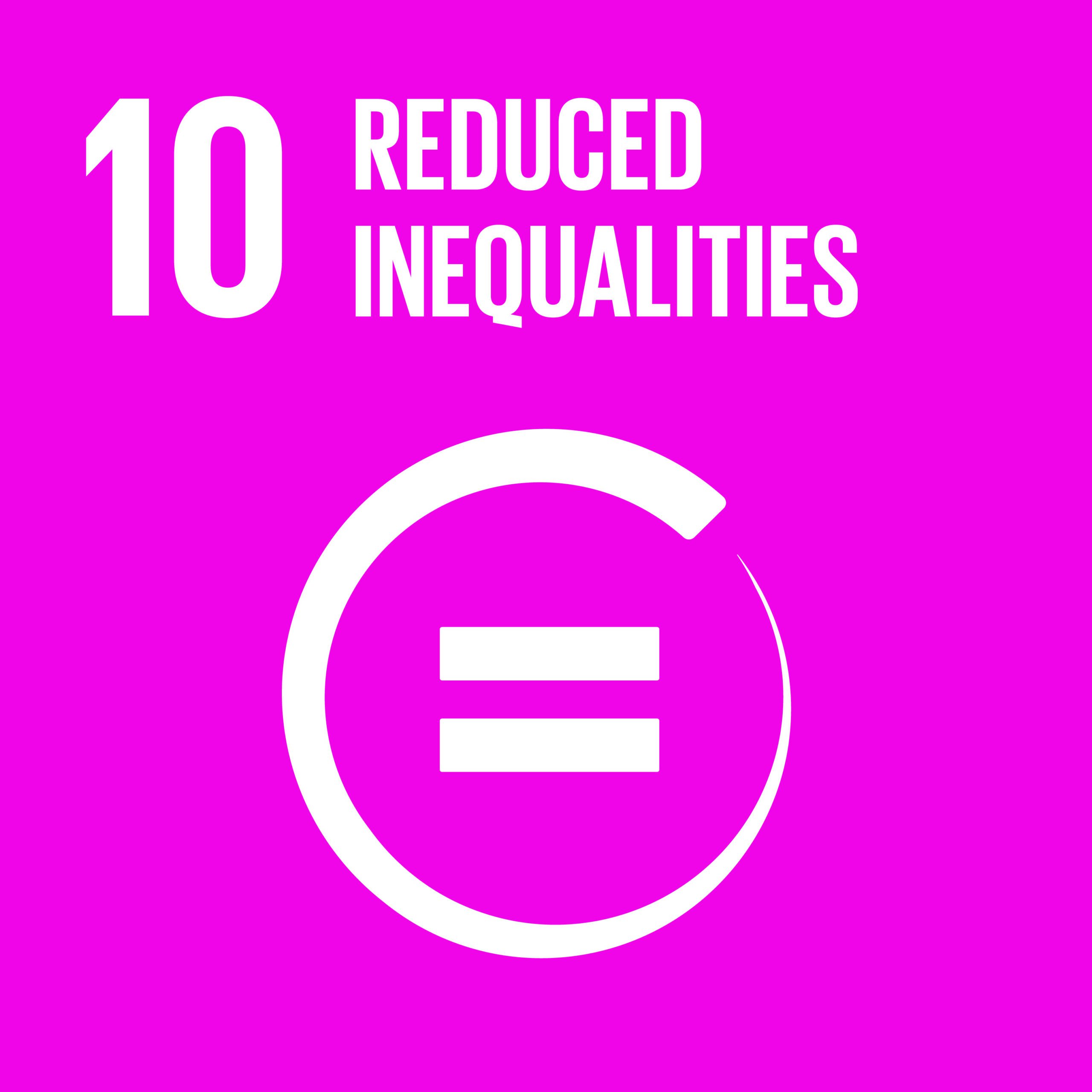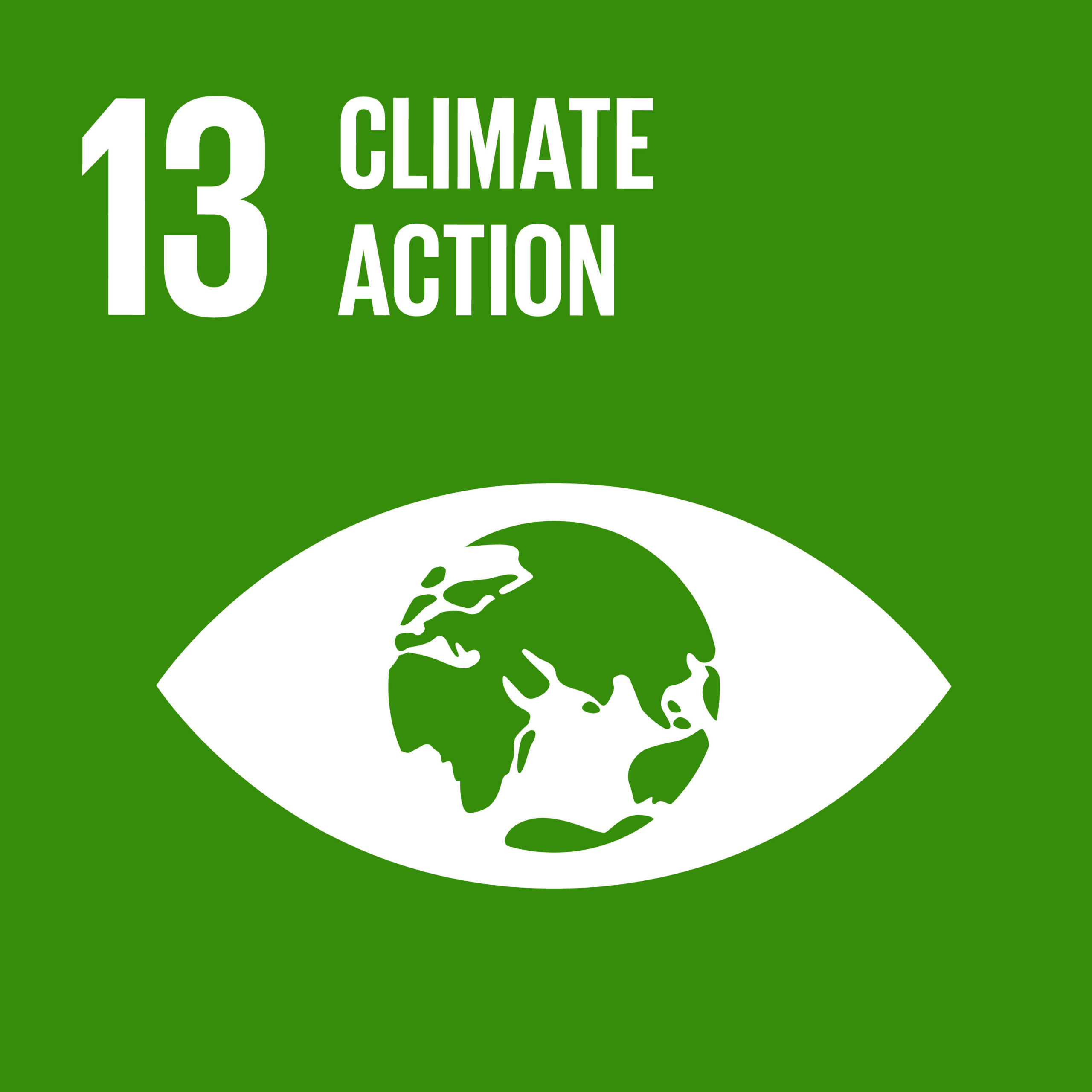 What specific issue(s) are you taking on, and what inspires you to do so?
Through my work at Future Ancestors Services, GEDI Hub and the NGFP programme, I work to build just, equitable and climate-secure futures. I worked with Indigenous Clean Energy to design Generation Power, the organization's first-ever leadership training and career program for Indigenous youth in the clean energy sector. At Future Ancestors Services, I have supported over 30 clients to create actively anti-racist workplaces that center Indigenous ways of knowing. Recently I have joined a team of fellow futurists to develop a futures game to engage climate action groups and interested residents in generating future data which will inform Indigenous futurist and Afrofuturist art and help climate action groups to develop strategies.
How do you work to ensure inclusion and reduce inequalities in your everyday actions?
My professional work is dedicated to reducing inequalities, removing systemic barriers and ensuring inclusive spaces. Future Ancestors Services is an intergenerational team of Black, Indigenous, racialized, Queer, trans, disabled, and Francophone professionals and advisors. As a Founding Director, I work to ensure all team members can show up as their most authentic selves and create space for us all to contribute to the way the team functions by prioritizing relationships and lived experiences. My own experience as a reconnecting Métis woman who grew up disconnected from kin and culture informs how I understand relationships, responsibility and community. Often this means creating space for young Indigenous voices and challenging spaces that consistently contribute to Indigenous erasure.
What more needs to be done to reduce inequalities and ensure inclusive spaces for all people?
To effectively reduce inequalities and ensure inclusive spaces for all we must move beyond diversity and inclusion and acknowledge that systemic barriers are rooted in systems of power and oppression. We can't expect different results if the systems stay the same. We all have a role in dismantling systemic barriers. Ancestral accountability, a cornerstone of Indigenous traditional knowledge from around the globe, can help us to do this work. Through it, we understand our responsibility to right the wrongs of our ancestors and use our privileges for the benefit of those without. When we recognize that we are the ancestors of the future generation and we are the future of our ancestors, we can all contribute to building a better world. This approach calls on individuals, communities and governments to consider future generations in all they do.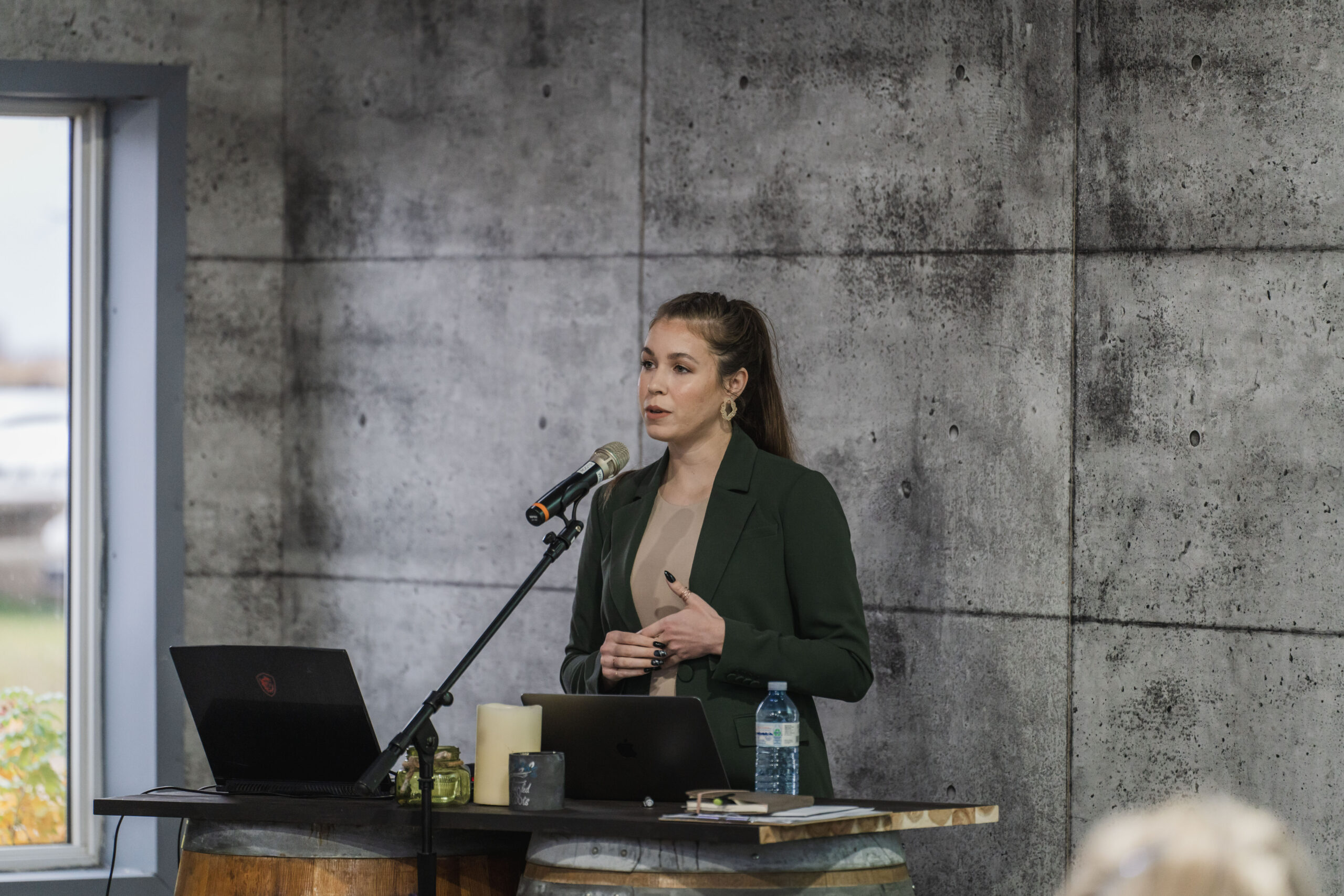 Samantha delivering the opening keynote on decolonizing mental health at the Rural Mental Health Network's Provincial Exchange.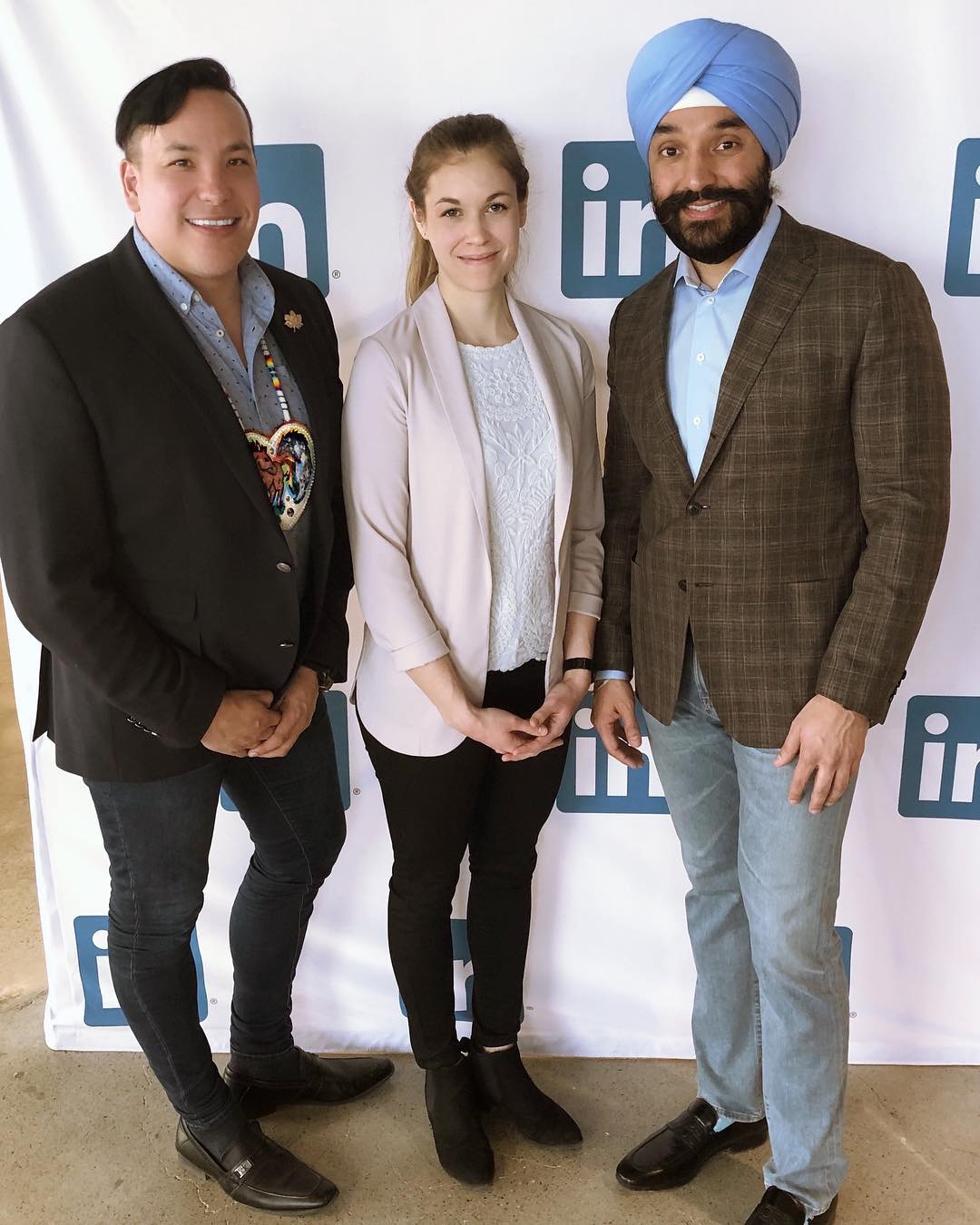 Samantha with Jarret Leaman (Founder of the Centre for Indigenous Innovation and Technology) and Former Minister of Innovation, Science and Industry of Canada, Navdeep Bains, after a fireside chat on the future of work and learning at the LinkedIn Toronto office.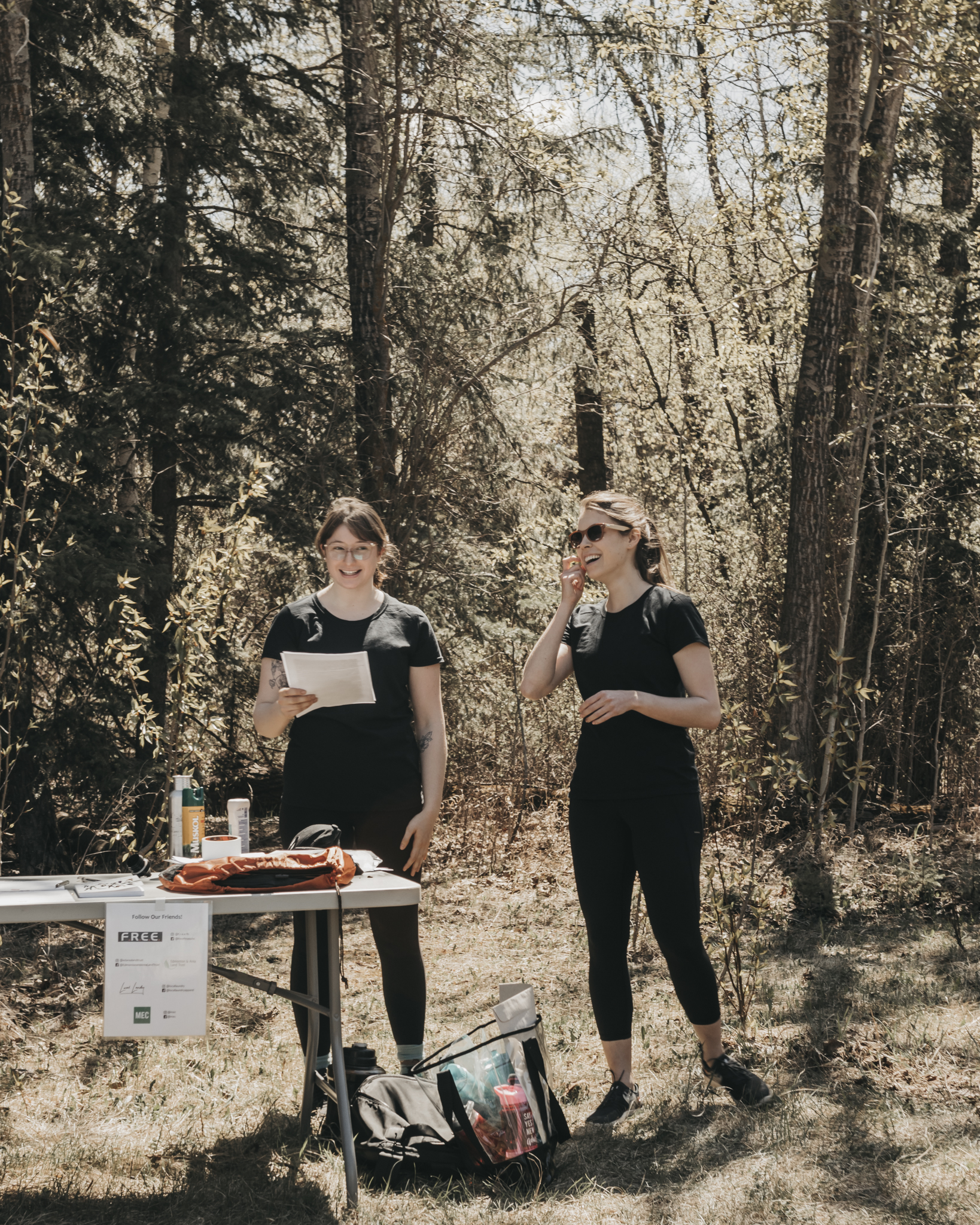 Samantha hosting a free event for her non-profit, The Poison and The Apple, to connect Edmontonians with nature in partnership with the Edmonton Area Land Trust and F.R.E.E. Fitness.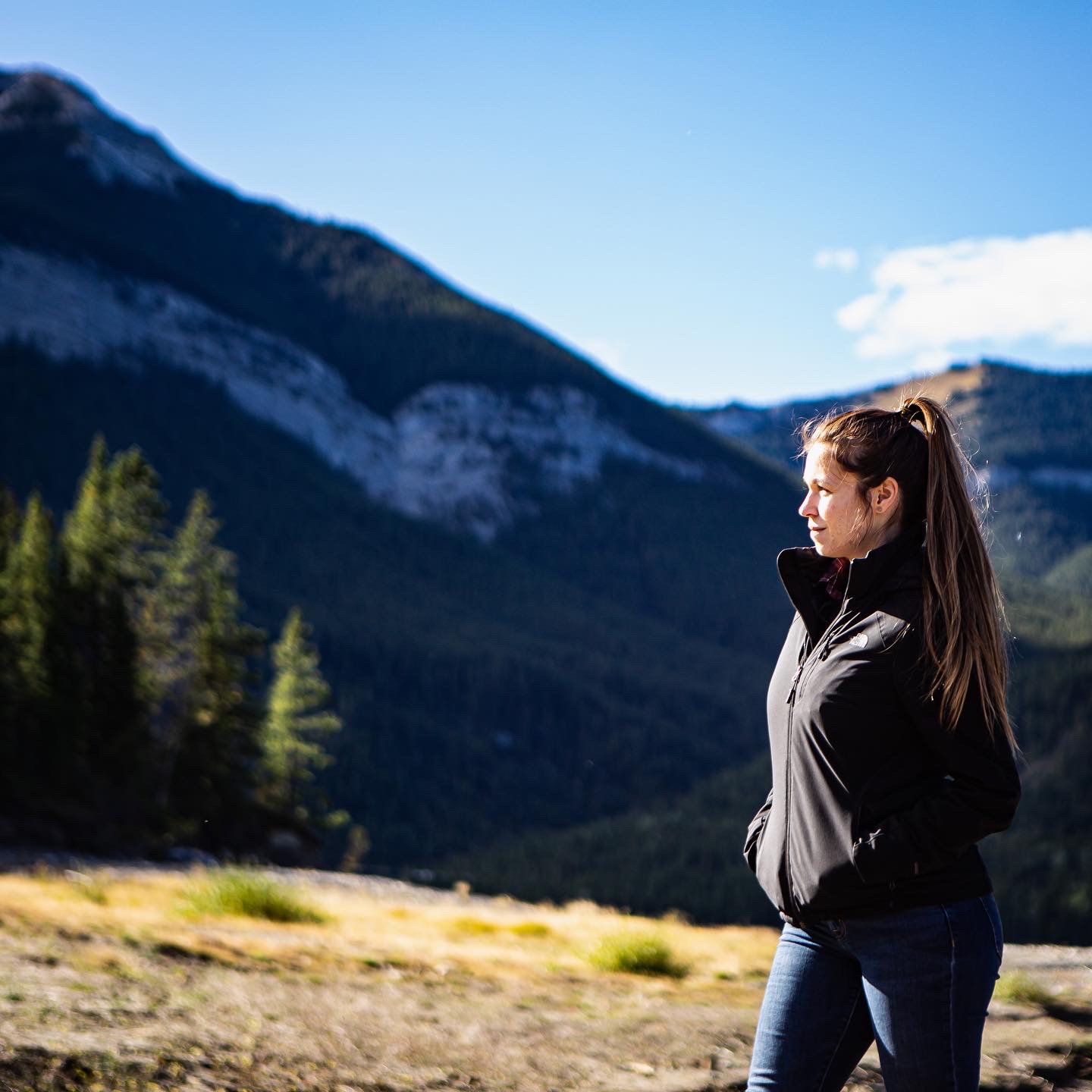 Samantha on the land (Treaty 7 territory) during a Future Ancestors Services team retreat.