"It all comes down to three actions: educate, advocate and support. If you have a cause that you are passionate about, and you're able to those three actions, you will further the work of that cause."
AGE: 22
PRONOUNS: She/Her
HOMETOWN: Edmonton, AB
CURRENT RESIDENCE: Edmonton, AB
ORGANIZATIONS:
Social Stride Program Coordinator with the John Humphrey Centre for Peace and Human Rights (JHC)

VP Outreach for Sangat Youth

Treasurer with the Alberta Hate Crimes Committee (AHCC)

Youth Leadership Council Member with the Sifarish Network
Sustainable Development Goals (SDGs)
I am most passionate about: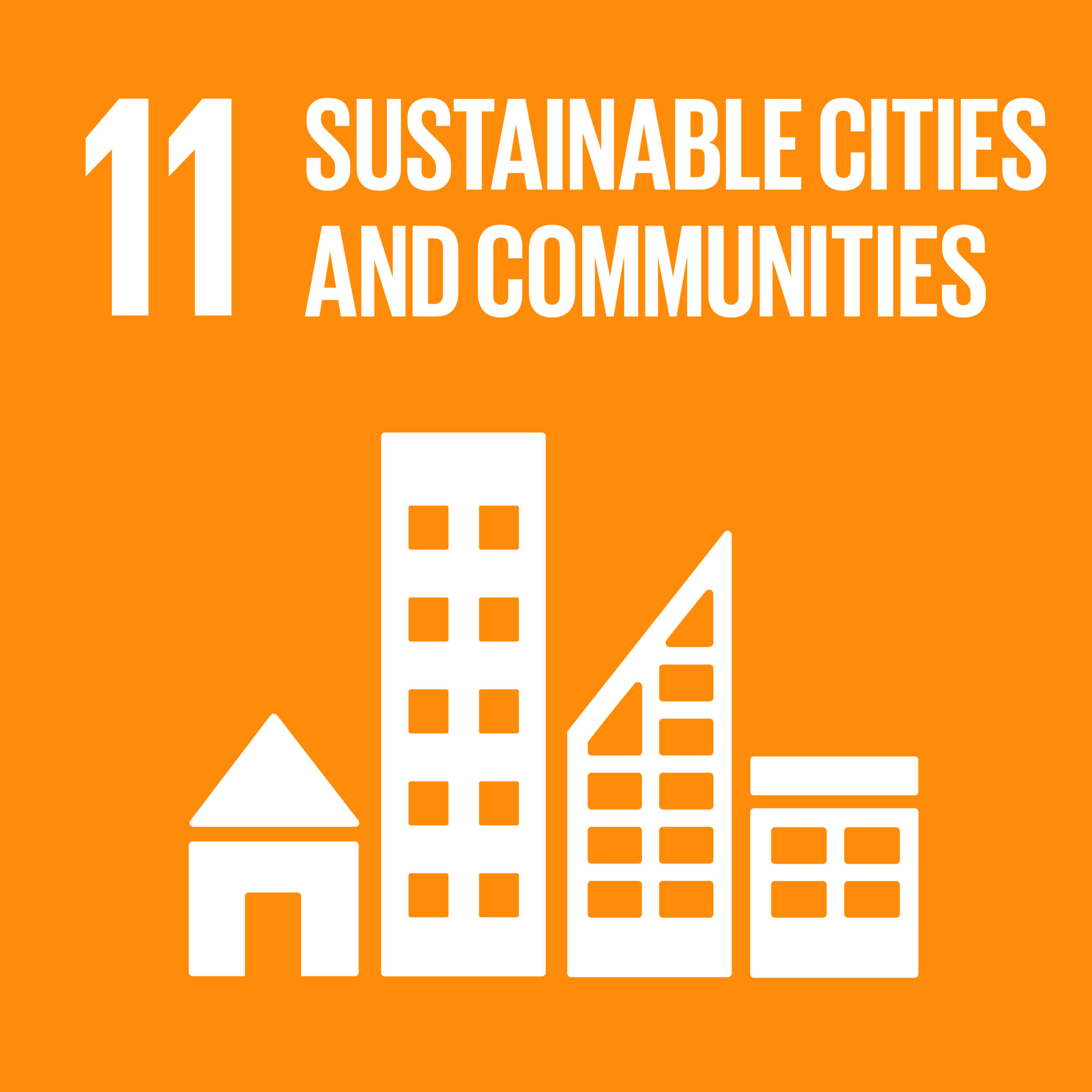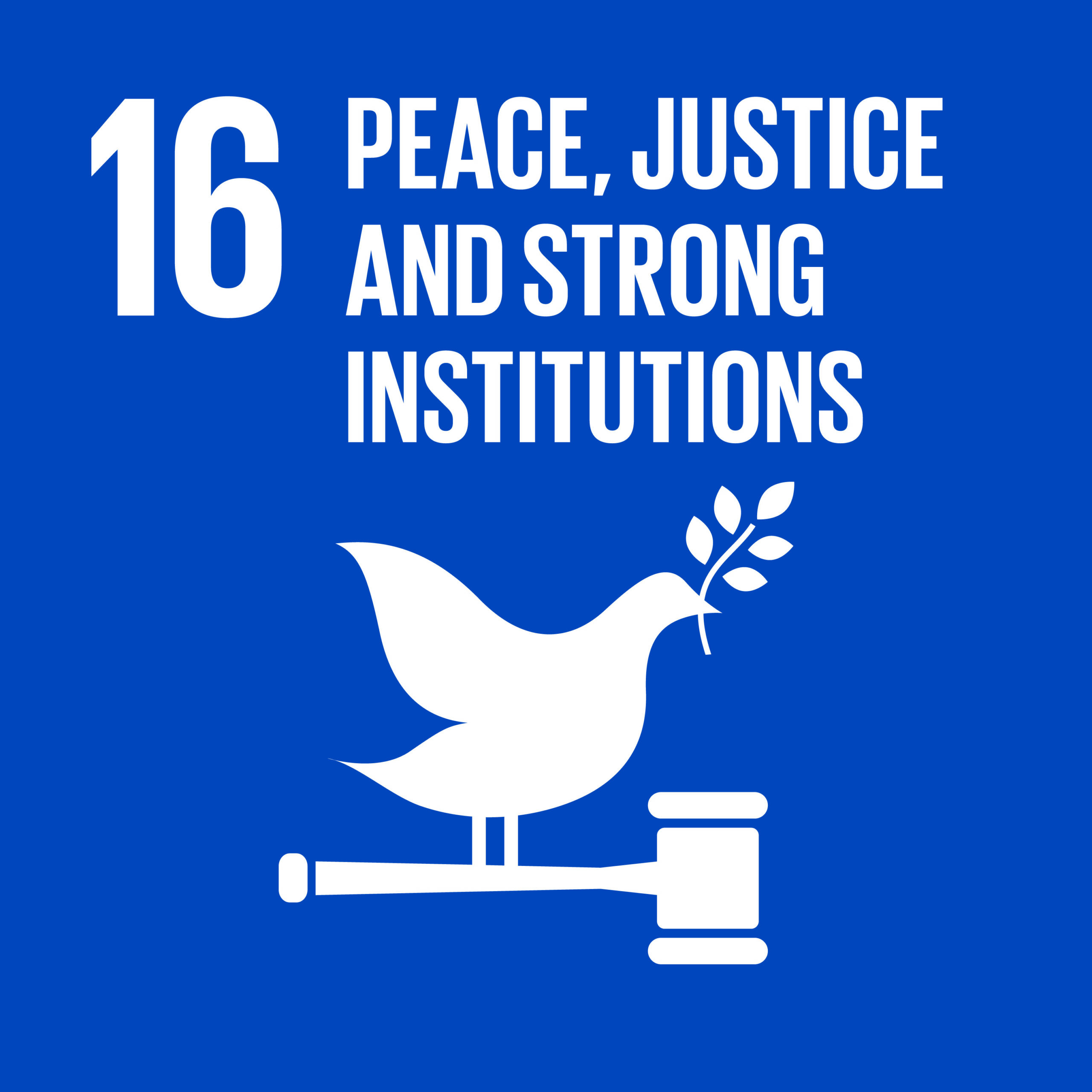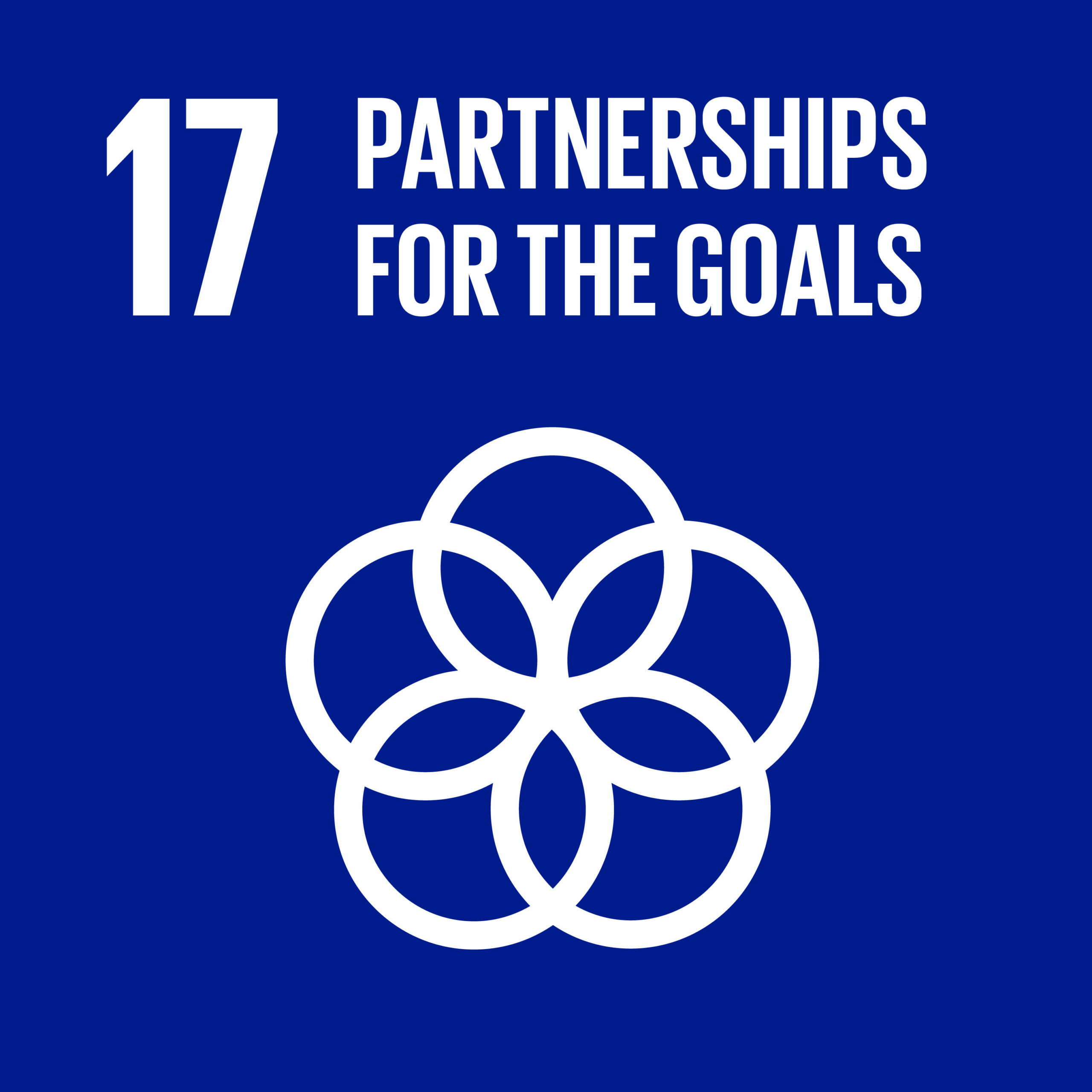 What specific issue(s) are you taking on, and what inspires you to do so?
Most of my work focuses on anti-racism and youth empowerment initiatives. My work with the Alberta Hate Crimes Committee focuses on connecting the community, law enforcement and government to fight hate in Alberta and support victims of hate. We apply a specific anti-racism focus with Social Stride at the John Humphrey Centre for Peace and Human Rights to educate others about digital literacy, advocate for better ways to address online hate, racism and discrimination and support those affected. 
My work with Sangat Youth focuses explicitly on advocacy initiatives such as the inter-faith school calendar for the Edmonton Public School Board and advocating for the accurate reporting of hate crimes. With Sifarish, I work to ensure that young South Asian professionals and youth can access the resources needed for them to succeed in the job market.
How do you work to ensure inclusion and reduce inequalities in your everyday actions?
I am grateful to have a cultural background that is rooted outside of traditional "western" ideals. Because of the intersections of my identity, I am able to immediately recognize and address points of privilege and consider the multiple facets of other people's identities. As a result, I come to my work, whether paid or unpaid, with the mindset that I must consider how an individual wants to be identified, their goal for remediation and what my role is in the particular situation. I do not have all the answers, but I am determined to learn as much as possible. Learning is constant! I am also a firm believer in making sure that the room is as diverse as possible, whether that be in terms of race, ethnicity, gender, sexuality and ability.
What more needs to be done to reduce inequalities and ensure inclusive spaces for all people?
These larger groups [societies, communities, governments, organizations, etc.] play a vital role because they shape our society. While leadership in our larger institutions, communities and organizations needs to be diversified, it also needs to be diversified at every level of society. inclusion and reducing inequities come with having people in those spaces who have faced those inequities daily and know what the solutions are.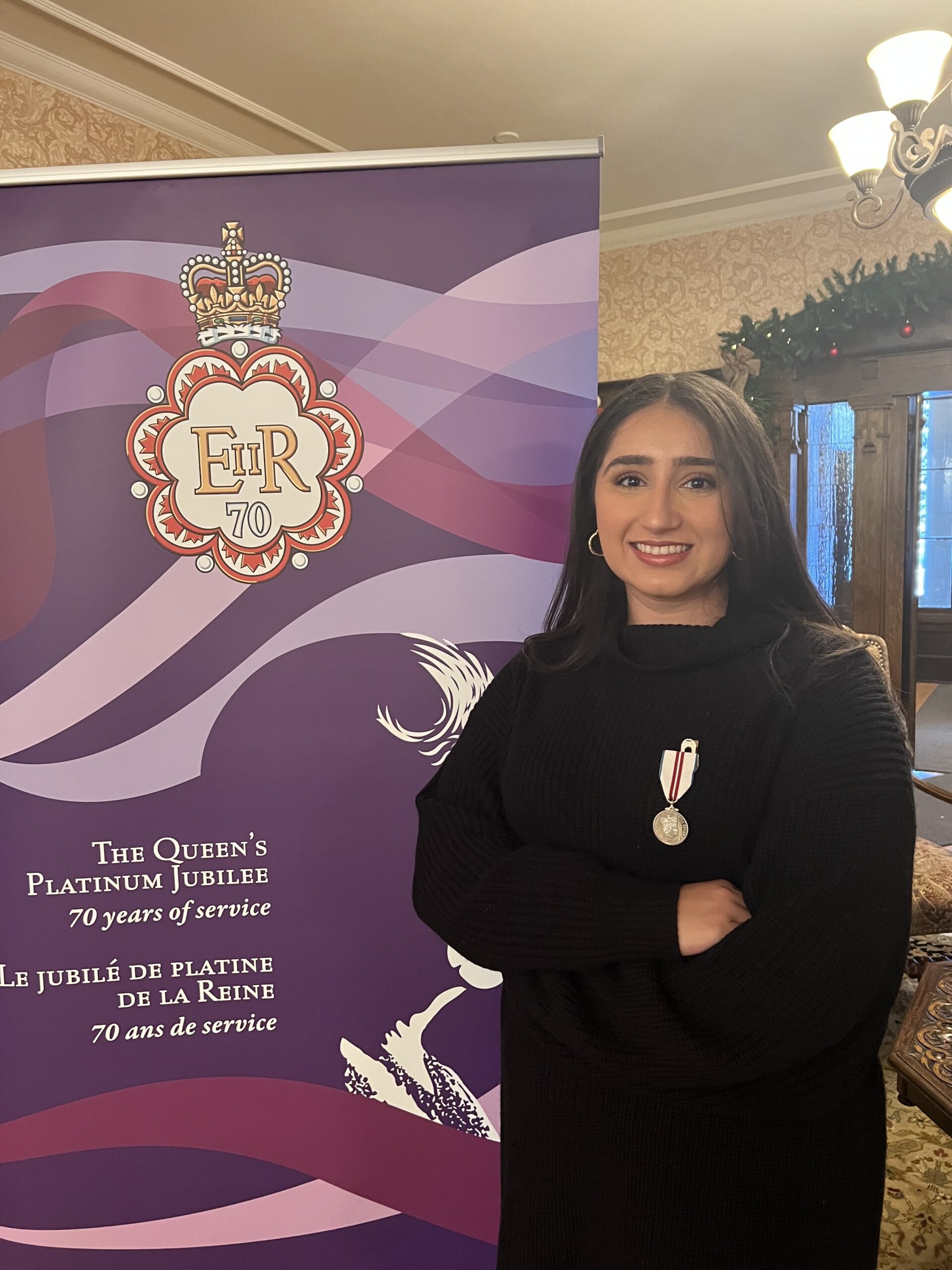 Gurpreet posing with her Platinum Jubilee Medal for "Outstanding leadership and involvement with the refugee and immigrant community" in Government House!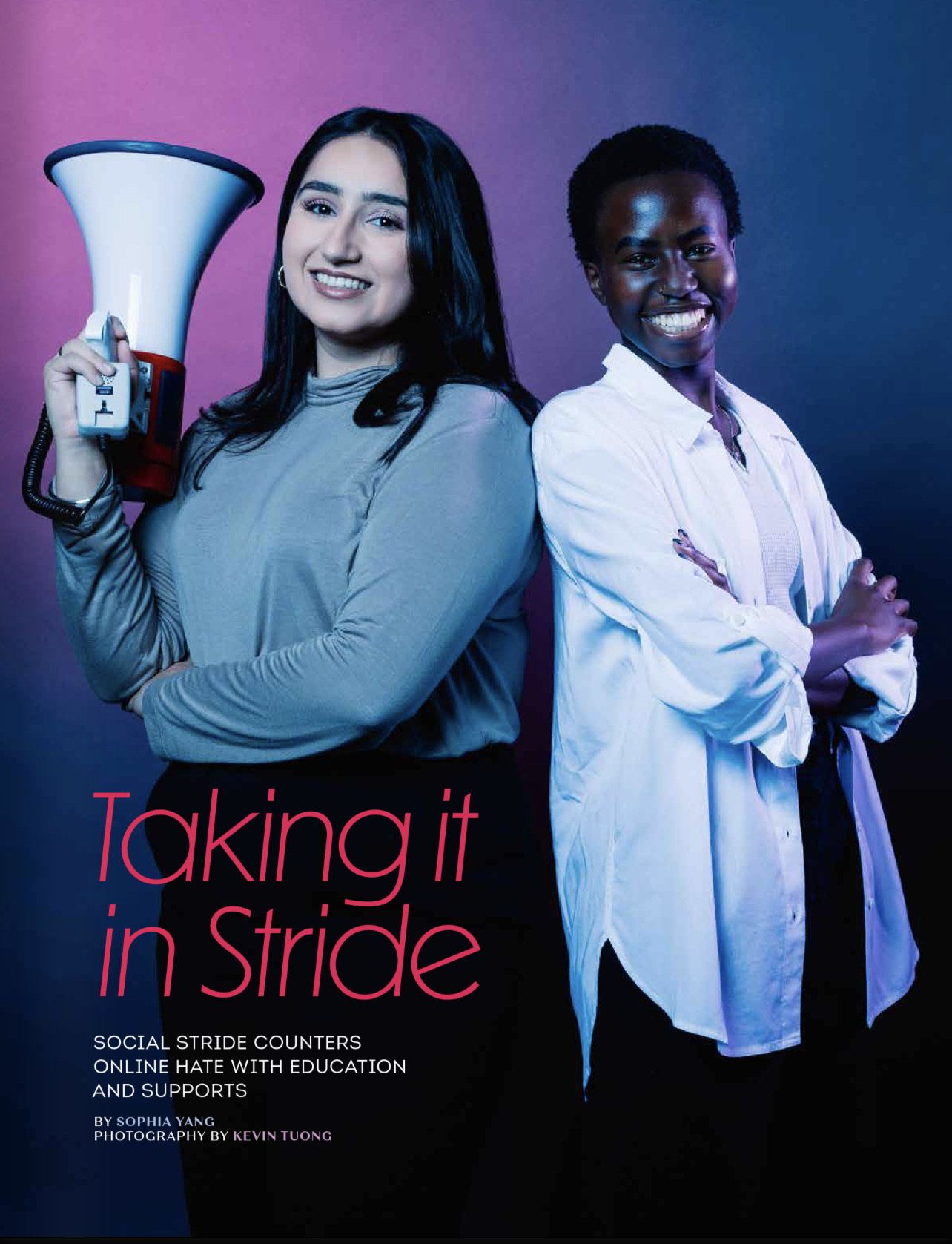 Gurpreet and Deanne Vuzi posing on the cover of their article in the Edmonton Community Foundation's "Legacy in Action" magazine.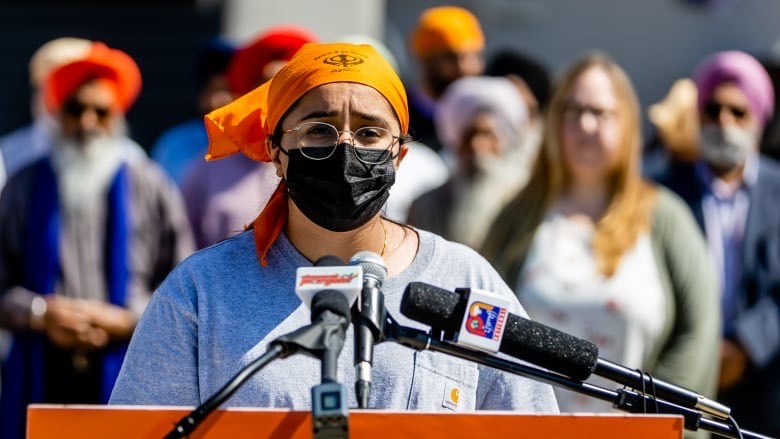 Gurpreet speaking to the media about the hate crimes against the Sikh community.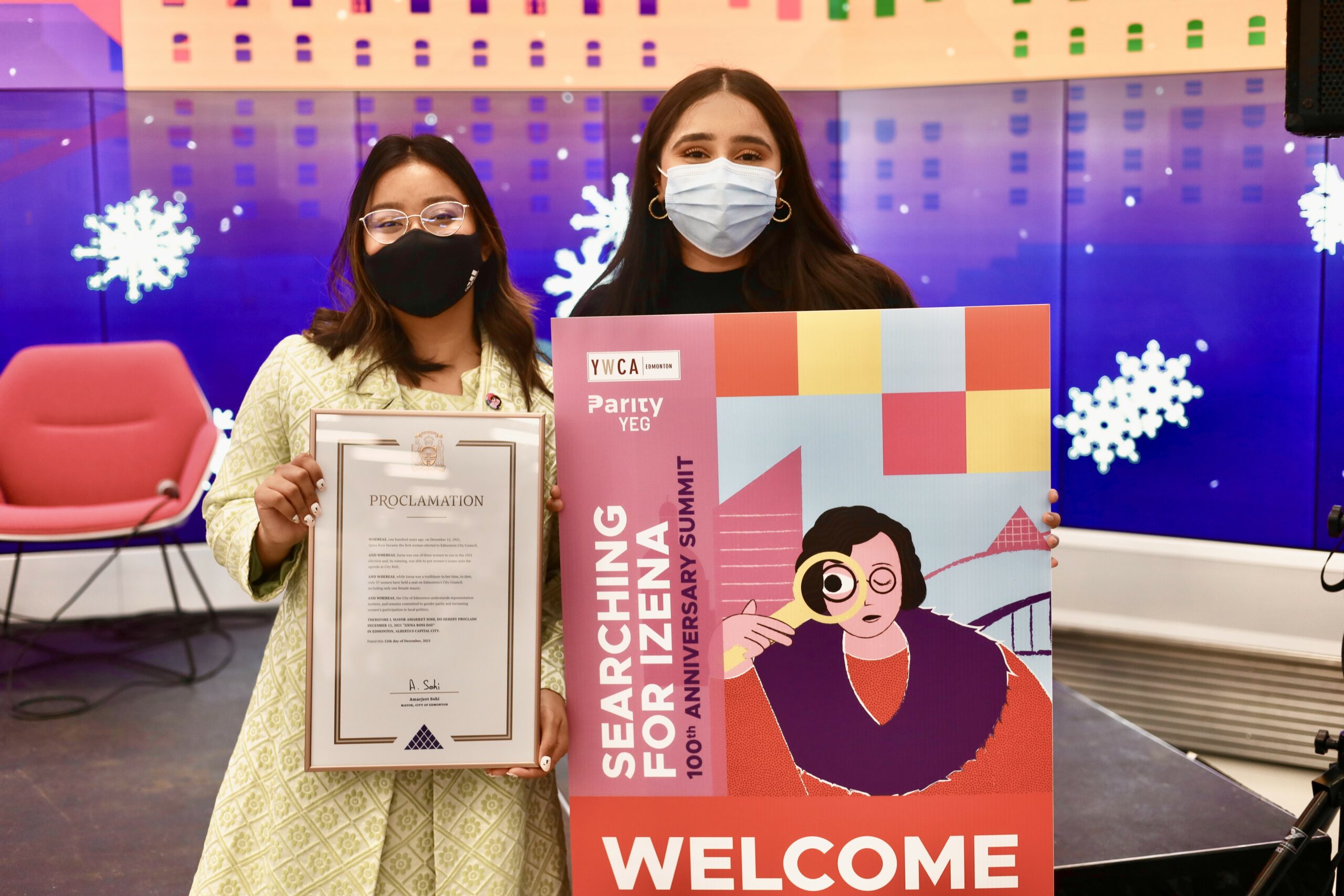 Gurpreet and Rajah Maggay at the wrap up event of the Searching for Izena project from Parity YEG and YWCA Edmonton.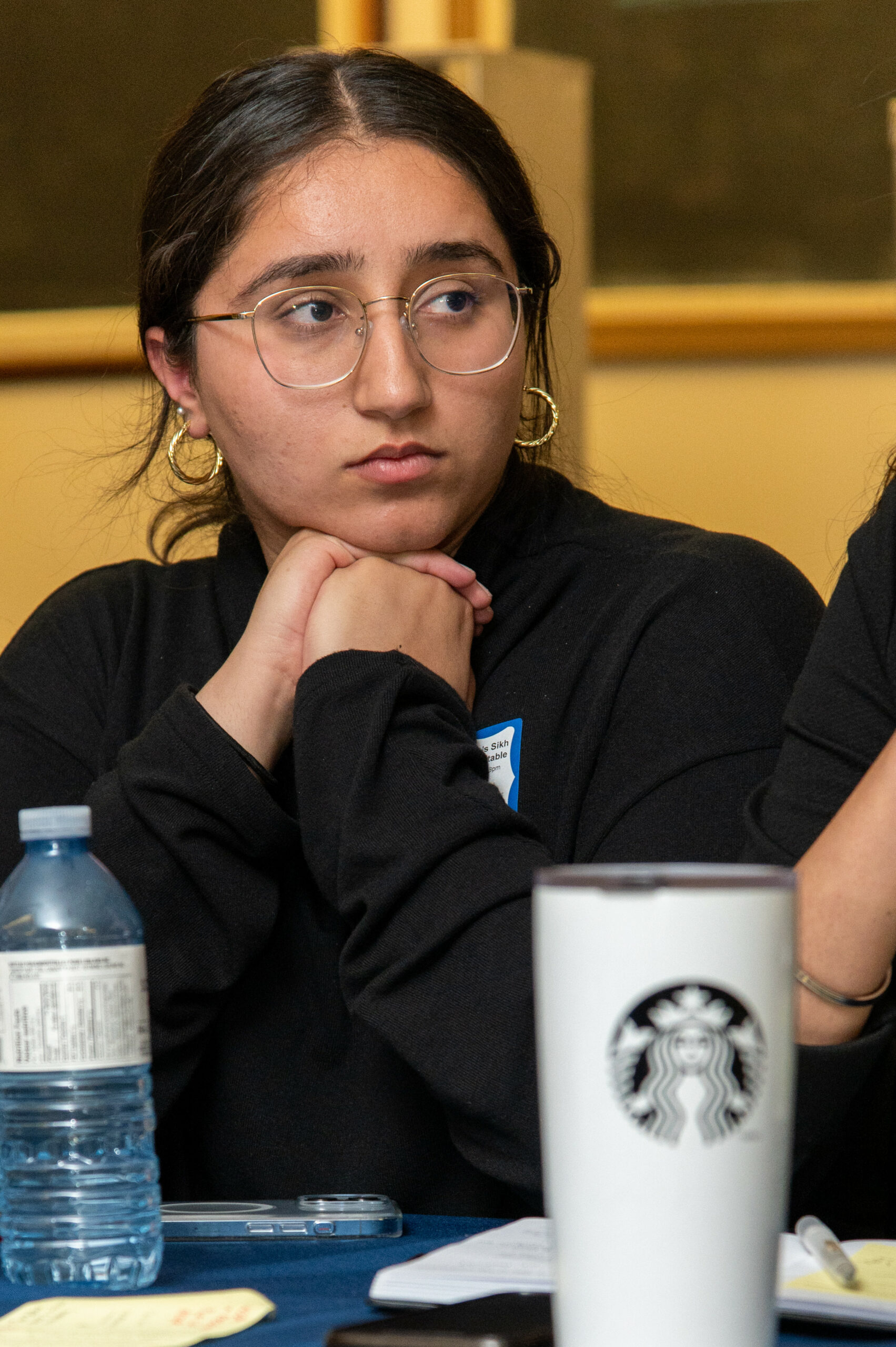 Gurpreet attending the Edmonton Police Service's Sikh Round Table.