"Empowering young women by including them in politicial spaces and decision-making processes will ensure a more just, sustainable, and equal world for all."
AGE: 23
PRONOUNS: She/Her
HOMETOWN: Calgary, AB
CURRENT RESIDENCE: Calgary, AB
ORGANIZATIONS:
University of Calgary Students' Union

Plan Canada

Apathy is Boring

Office of the Attorney General for the District of Columbia

Permanent Mission of Canada to the United Nations (New York)

Calgary Student Alliance

Canadian Alliance of Student Associations (CASA)

Office of Leadership and Student Engagement, University of Calgary

Sustainable Development Goals Alliance (SDGA)

Women in Politics Calgary

University of Calgary Model United Nations Team (UCMUNT)
Sustainable Development Goals (SDGs)
I am most passionate about: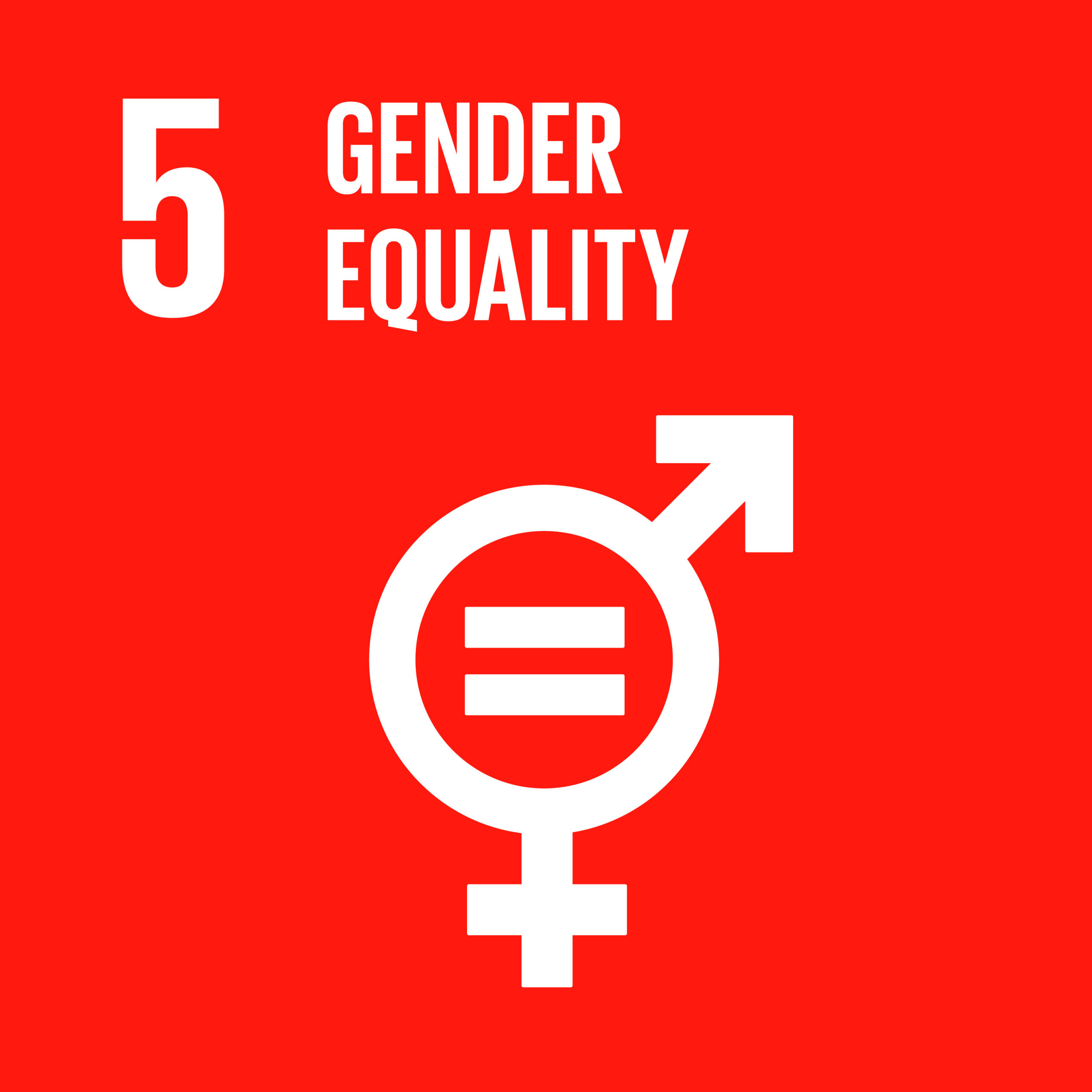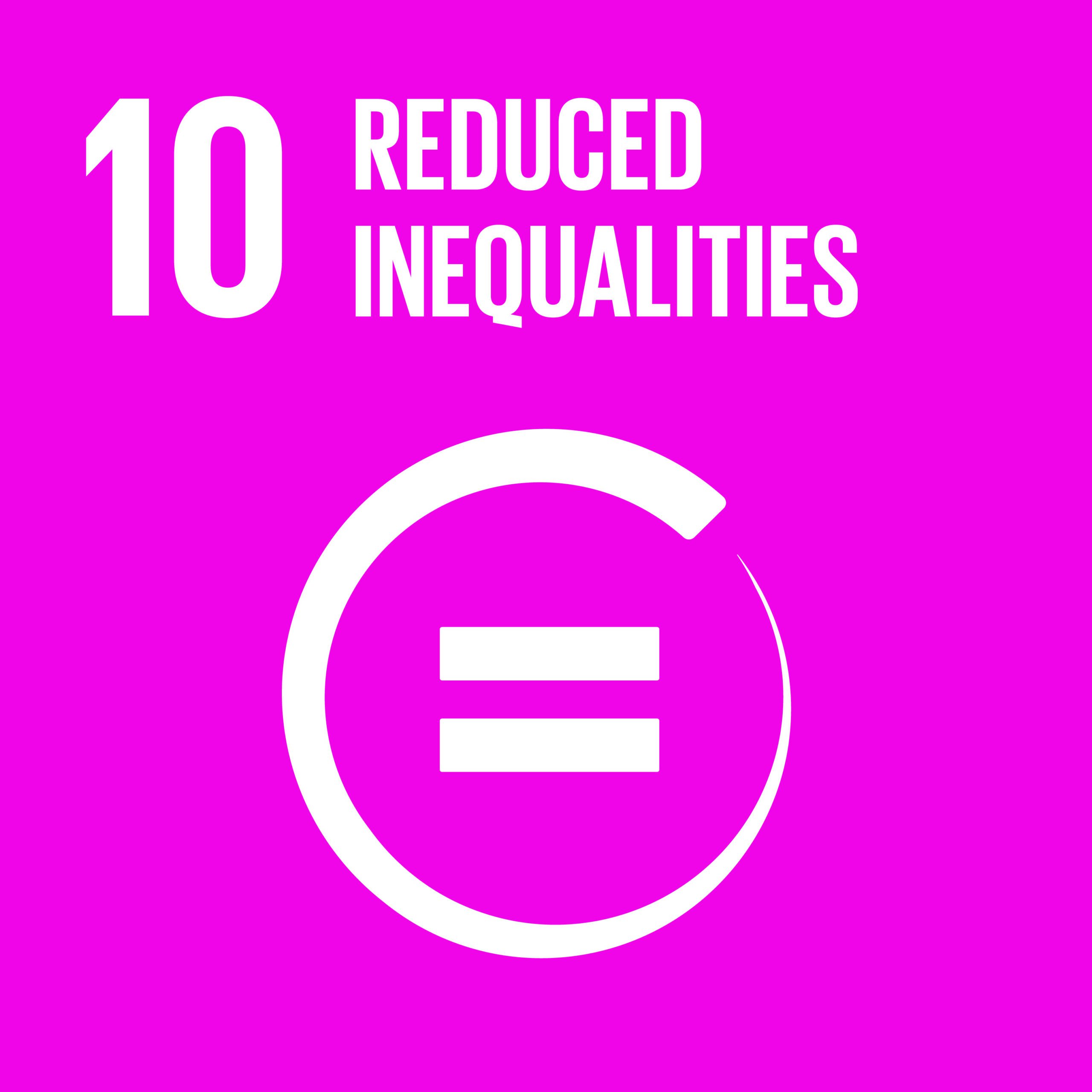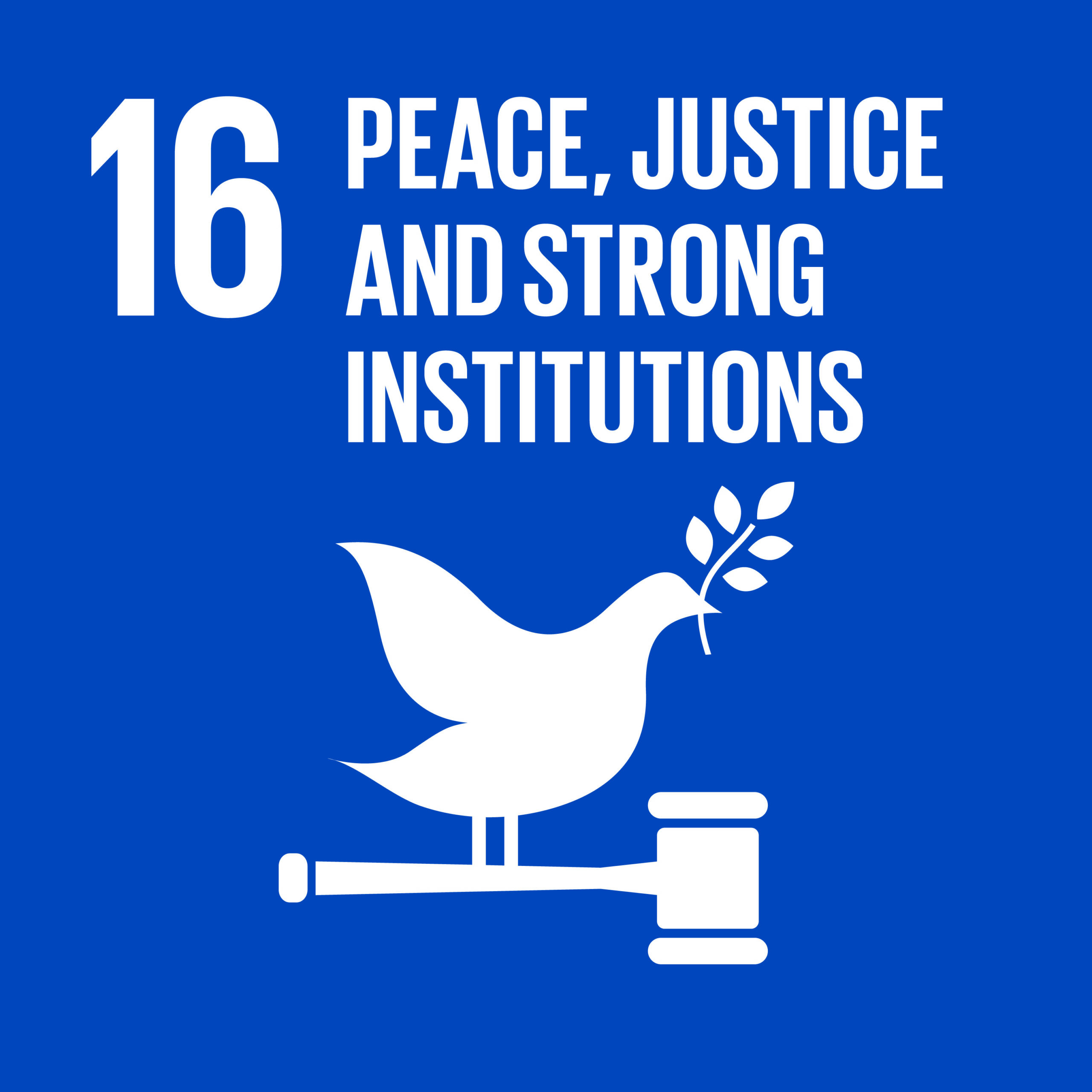 What specific issue(s) are you taking on, and what inspires you to do so?
I am passionate about working to reduce gender inequalities by increasing the meaningful participation of women in leadership positions. I want to ensure that women have a seat at key decision-making tables in Canadian politics and internationally by providing political engagement opportunities aimed at young girls and women specifically.
My advocacy is inspired by my work with Plan Canada through the "Girls Belong Here" program, collaborating with Canada's Ambassador to the United Nations, and discussing how to increase female representation within Canadian politics and at the UN.
Gender equality is not just a women's issue but a human rights issue, and we all need to be a part of that conversation.
How do you work to ensure inclusion and reduce inequalities in your everyday actions?
As an advocate, it is important to regularly consult and seek feedback from those whom you represent. Learning from the experiences of others and recognizing the need for collaboration is critical when working to reduce inequalities.
I was recently re-elected as the President of the University of Calgary Students' Union, where I advocate on behalf of 28,000 students to municipal, provincial, and federal governments. As a Governor of the University, I also oversee the 1.5-billion-dollar budget for the institution and work to develop the overarching strategic direction and policy framework for the University. In both positions, I work collaboratively with staff and faculty to elevate the voice of students who might otherwise not have an advocate.
What more needs to be done to reduce inequalities and ensure inclusive spaces for all people?
While Canadians are well known for championing inclusive practices, I feel that more work needs to be done to reduce inequalities. Having greater representation for equity-deserving groups in political spaces benefits everyone.
I strongly believe that volunteerism, civic engagement, and advocacy are the driving forces for youth to create change and make a positive impact on the status quo. Advocates must be able to draw strong parallels between advocacy, representation, and consultation and communicate ideas in a way that invites dialogue and relationship-building.Through collaboration, I believe that it is possible to create innovative solutions to development and have a positive impact on the lives of those around us.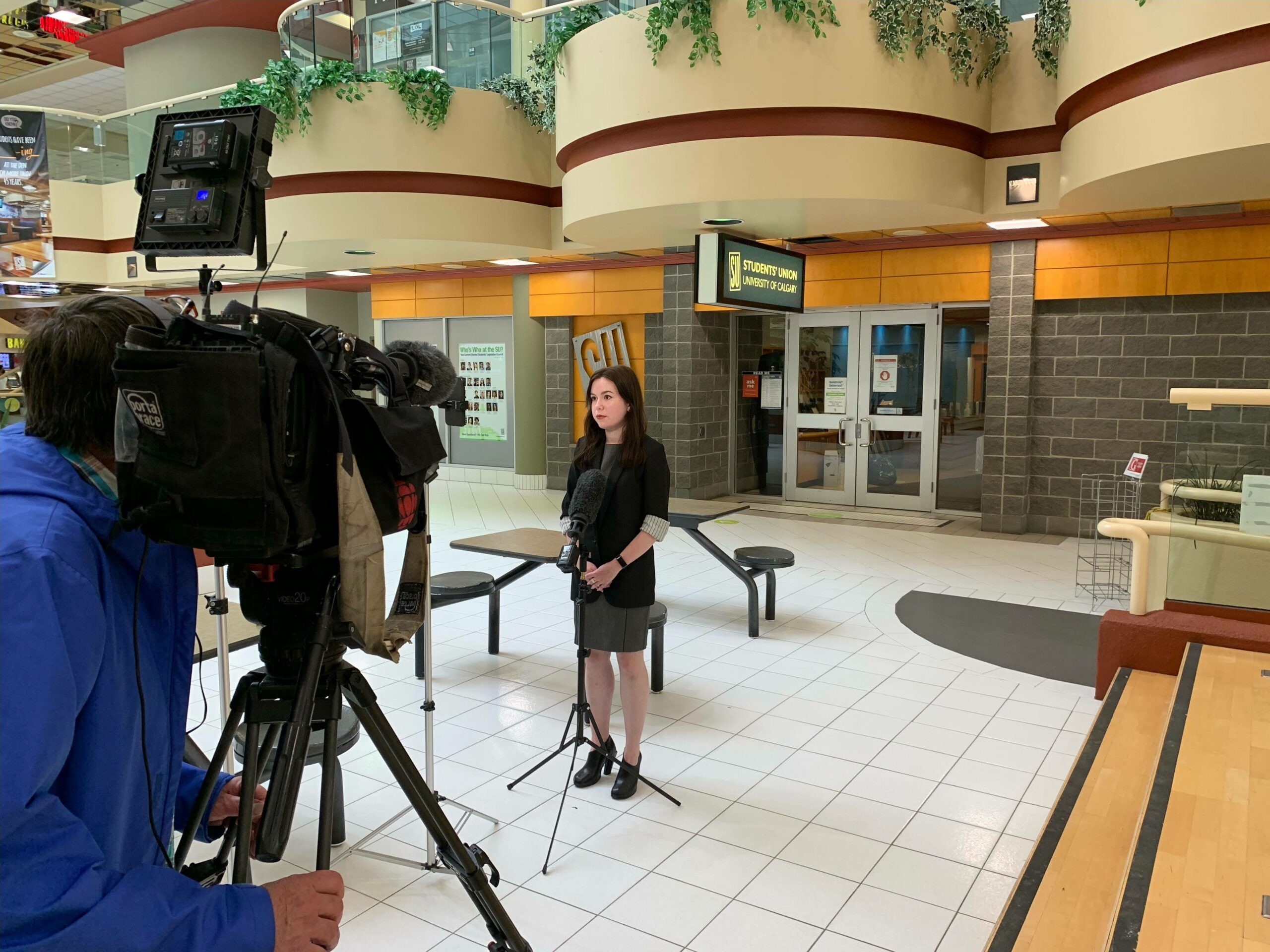 Nicole speaking to 'CBC News: The National' about student concerns regarding a last-minute change to online classes in 2021 and the need for more COVID-19 health measures on campus.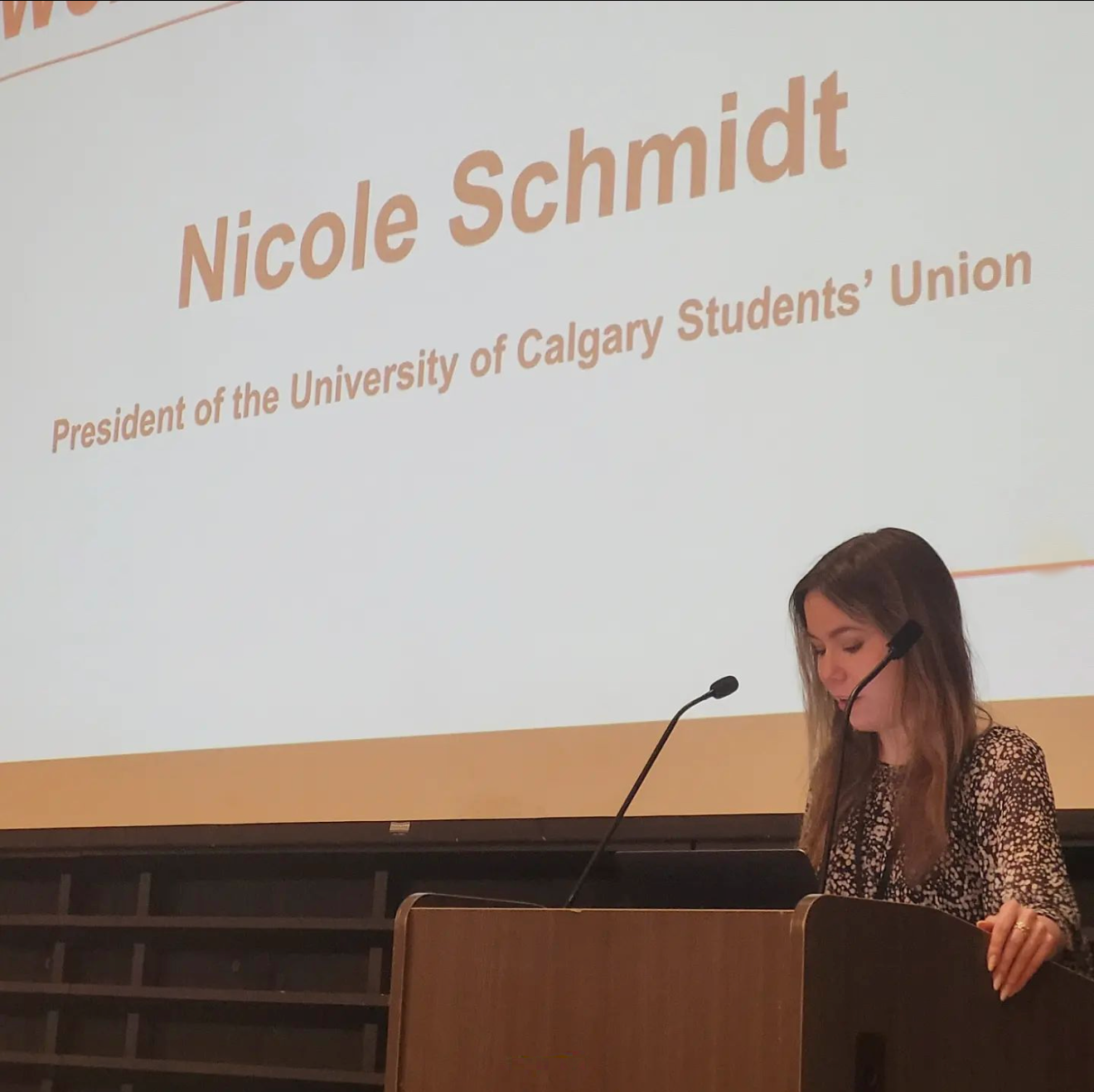 Nicole welcoming students from across Canada to the University of Calgary for a federal policy and strategy conference in 2022.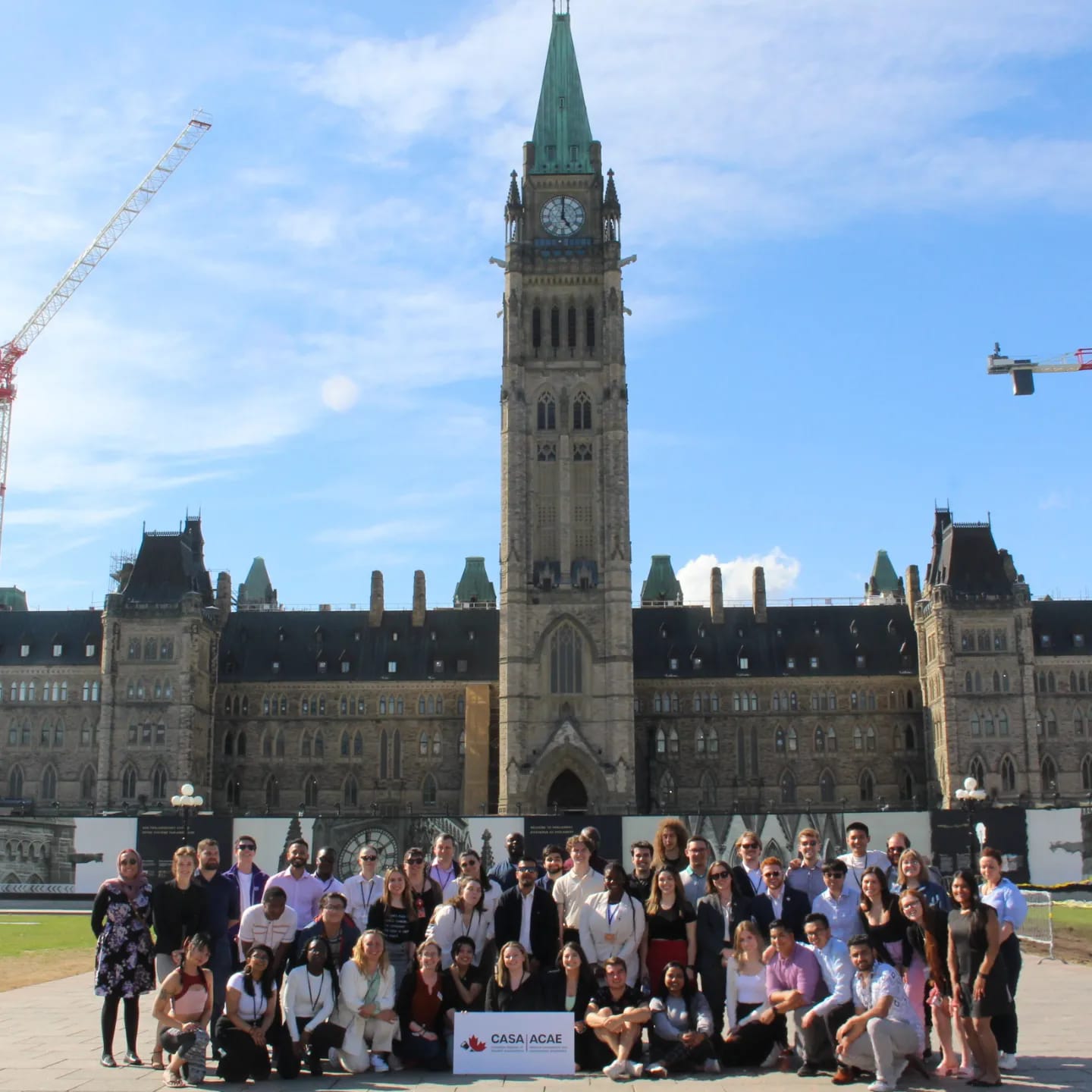 Nicole is pictured here with her peers from Students' Unions across Canada, as an attendee of the Canadian Alliance of Student Associations (CASA) "Foundations" conference in Ottawa.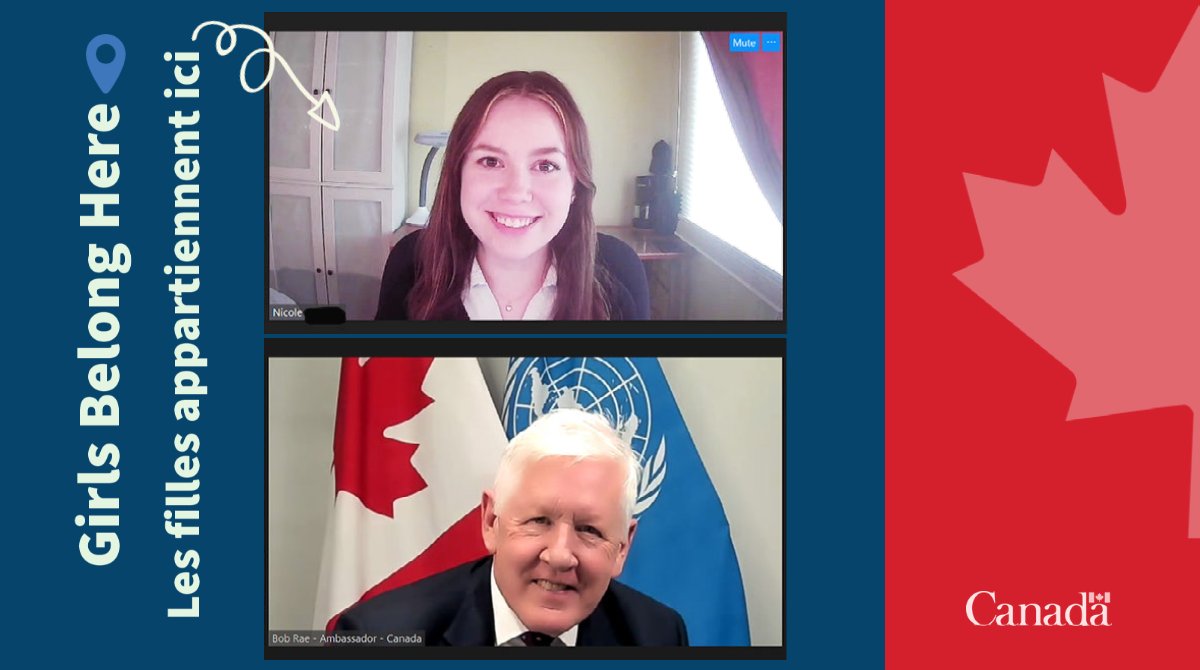 In 2021, Nicole worked with Plan Canada through the "Girls Belong Here" program to collaborate with Canada's Ambassador to the United Nations, Bob Rae, where she was able to discuss furthering gender equality work both within the United Nations and Canadian politics.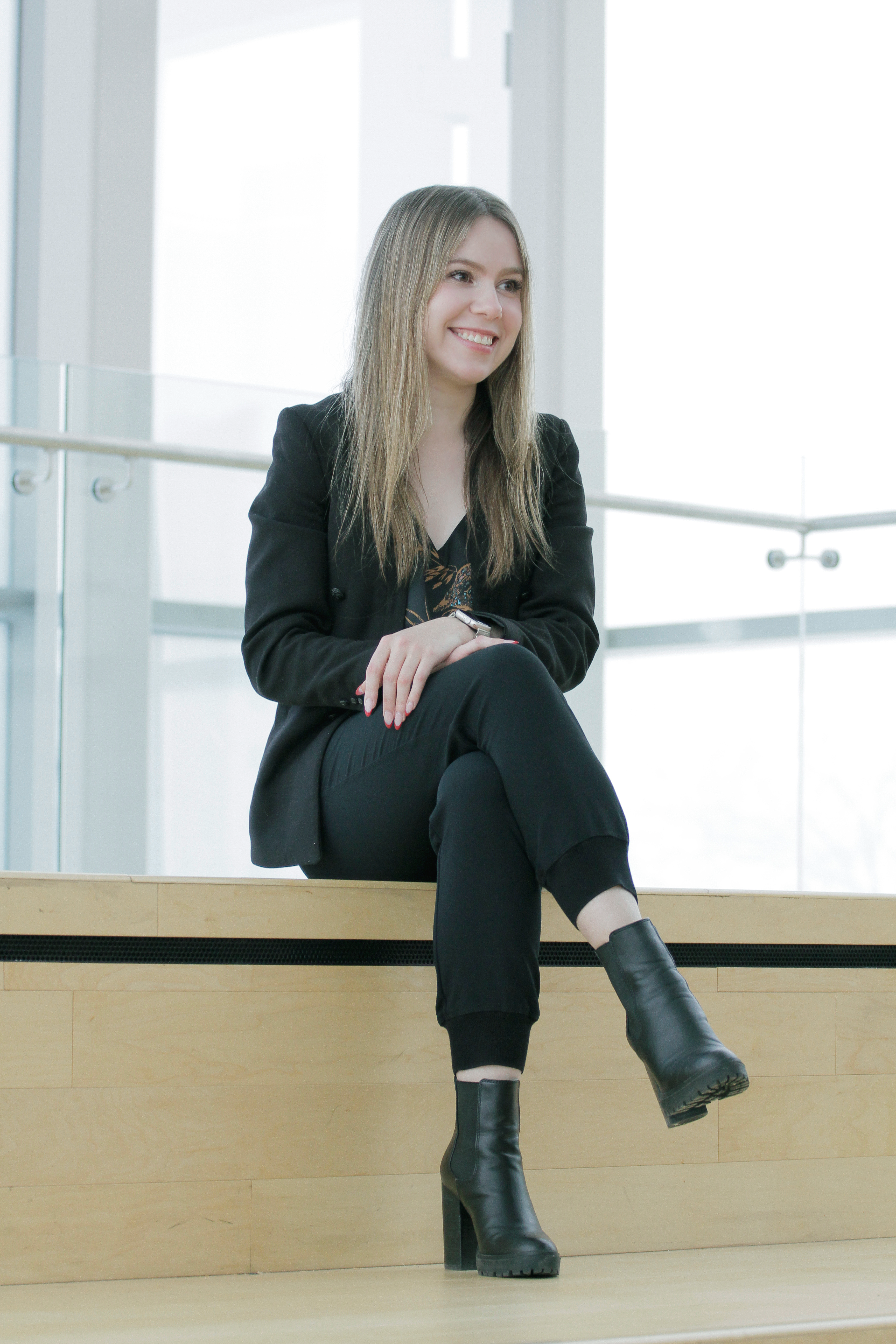 Nicole being interviewed by one of her peers about the importance of adopting the Sustainable Development Goals and how students can play a role in their implementation.