"Indigenous youth, especially girls, can also be leaders in STEM and healthcare! We need to continue to make space to do it in our own unique way." 
AGE: 26
PRONOUNS: She/Her
HOMETOWN: Elk Point, AB
CURRENT RESIDENCE: Drayton Valley, AB
ORGANIZATIONS:
Alberta Veterinary Medical Association – Equity, Diversity, Inclusion Advisory Committee (ABVMA, EDI)

Rocky Rapids Veterinary Services – Mosaic Veterinary Partners (RRVS)

Canadian Animal Task Force (CATF)

Metis Nation of Alberta

Wapanatahk Media – Wild Rose Vet
Sustainable Development Goals (SDGs)
I am most passionate about: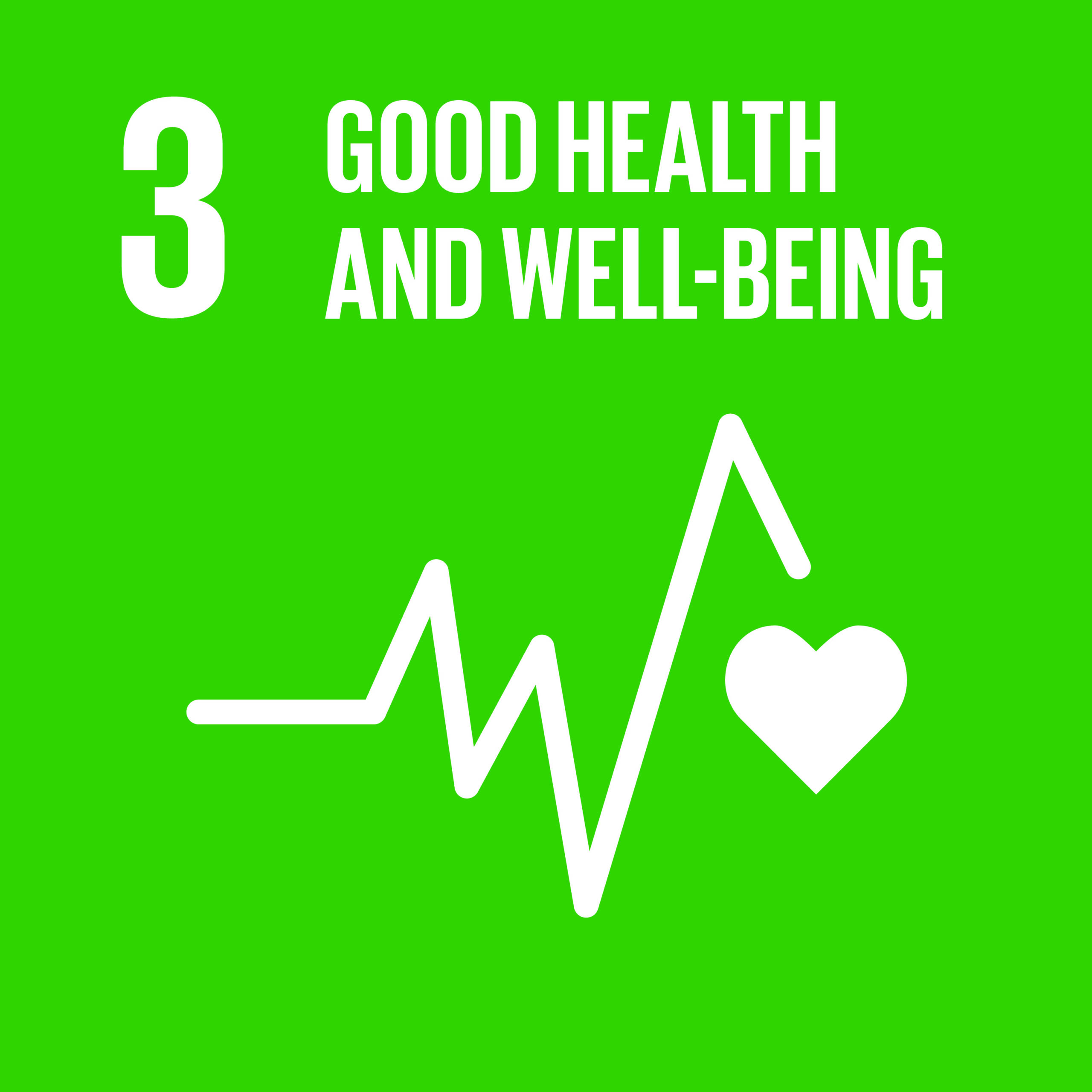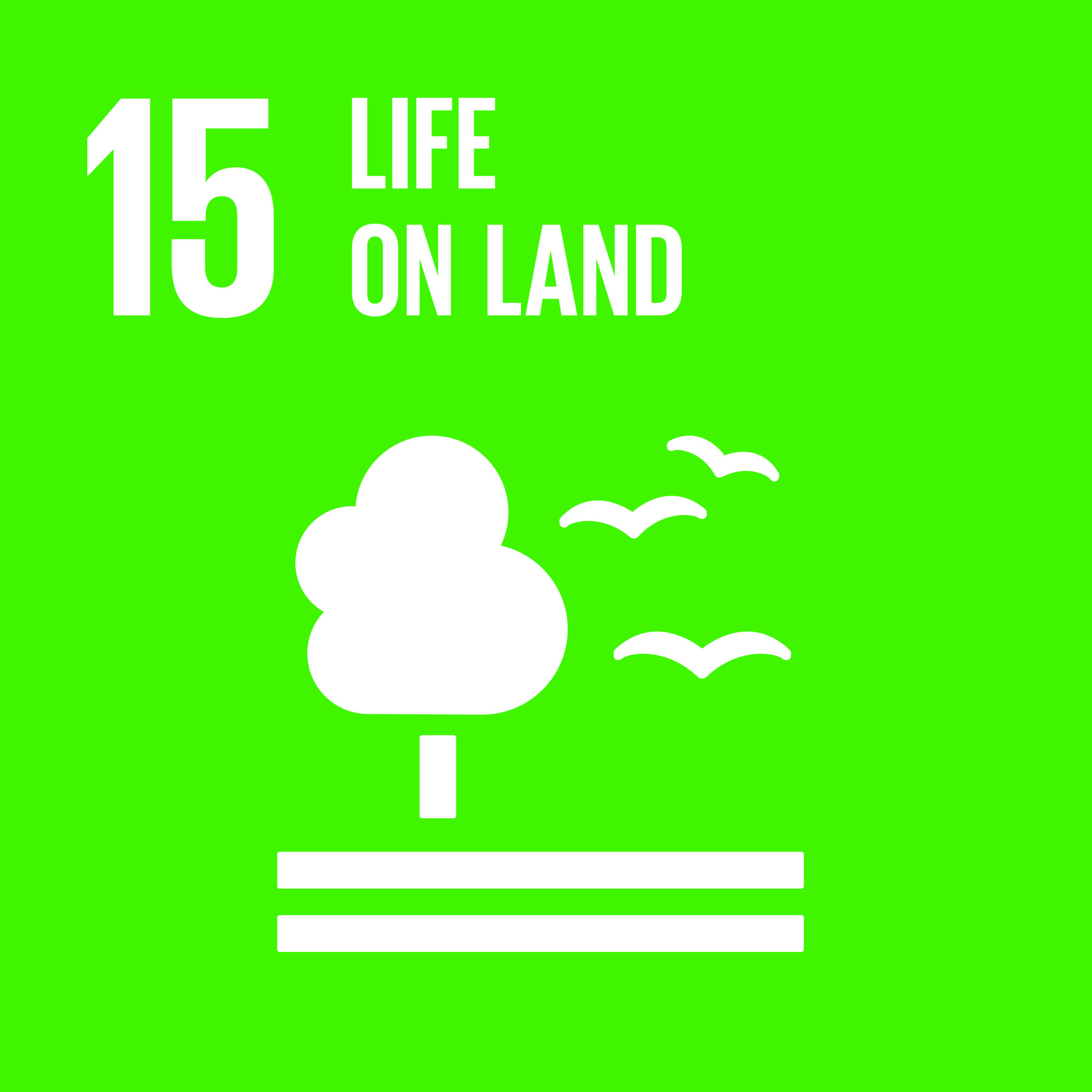 What specific issue(s) are you taking on, and what inspires you to do so?
Being raised Métis in rural Alberta and learning from Indigenous leaders has illuminated the discrepancies faced by Indigenous peoples as compared to non-Indigenous communities in access to health. As a veterinarian working with both individual companion animals and production animals, I spend my days tackling issues relating to human, environmental and animal health. I am most passionate about access and equity in care for people and their animals. There is a strong human-animal bond within Indigenous communities which many people do not understand. We cannot have good human health without also having good animal and environmental health.I am driven by the strength of my community and a passion for science and medicine. I believe in empowering Indigenous youth to work in healthcare to make changes within their communities.
How do you work to ensure inclusion and reduce inequalities in your everyday actions?
As an Indigenous woman, working in healthcare can have its challenges. Tokenism and microaggressions can be everyday occurrences. As one of the few Indigenous veterinarians in Alberta, I regularly consult on equity, diversity, and inclusion. This allows me to work towards reconciliation in veterinary medicine. I also work with Indigenous communities on animal care through spay/neuter/wellness programs. I stay connected by working with the Métis Nation of Alberta.
As a student, I found it very difficult to express my culture in a professional program. Because of this, I started Indigenous programming at the University. I am also a strong advocate for teaching healthcare practitioners (veterinarians, medical doctors, etc.) how to work respectfully with Indigenous communities. More recently, I have been honoured to speak at multiple conferences regarding my experience as an Indigenous veterinarian.
What more needs to be done to reduce inequalities and ensure inclusive spaces for all people?
To reduce inequalities, governments, organizations, and corporations need to put time and effort into education and action, not simply speaking empty words. Reconciliation cannot take place without individual responsibility. All institutions, including universities and governments, need to play a role in providing equitable and accessible education for youth.
More specifically, in veterinary medicine, there is a great need for Indigenous peoples to be the ones practicing care in their communities and medicine in a culturally appropriate way. There is a need to empower youth to integrate healthcare into traditional practices, thereby creating accessibility and a safe environment for community members.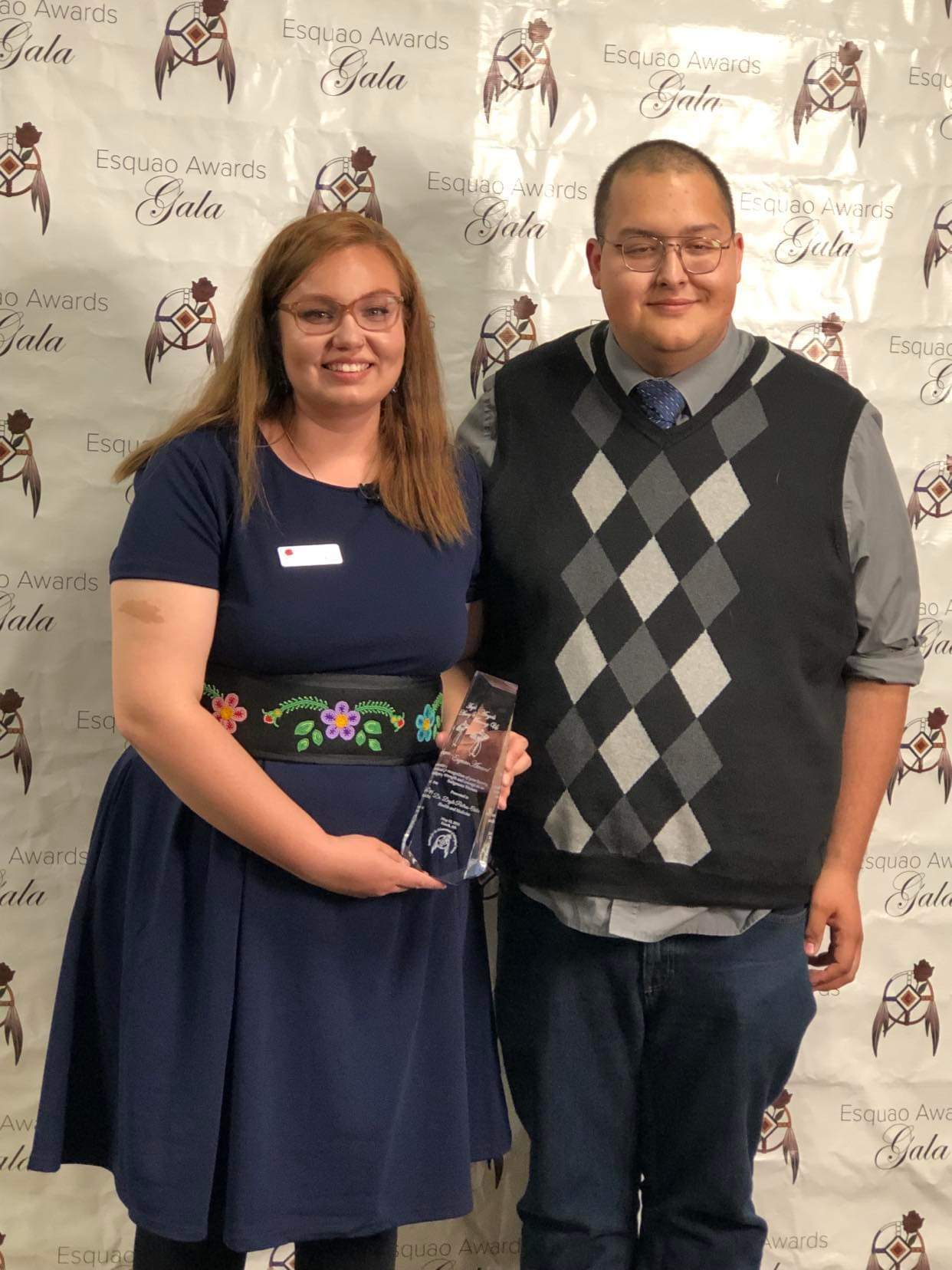 Dayle receiving an Esquao Award for Health and Medicine.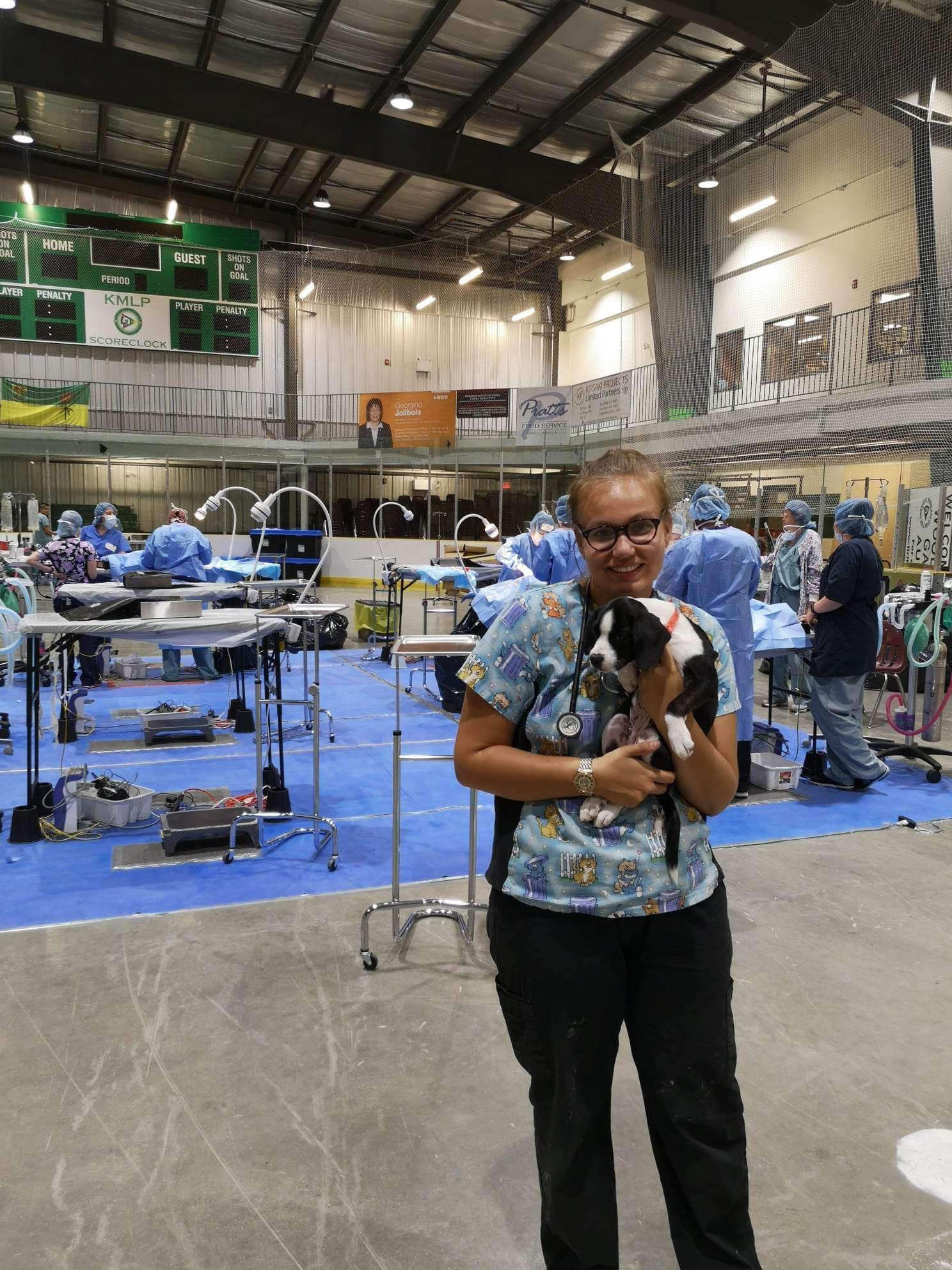 Dayle taking part in a spay / neuter / wellness veterinary outreach in La Ronge, Sk.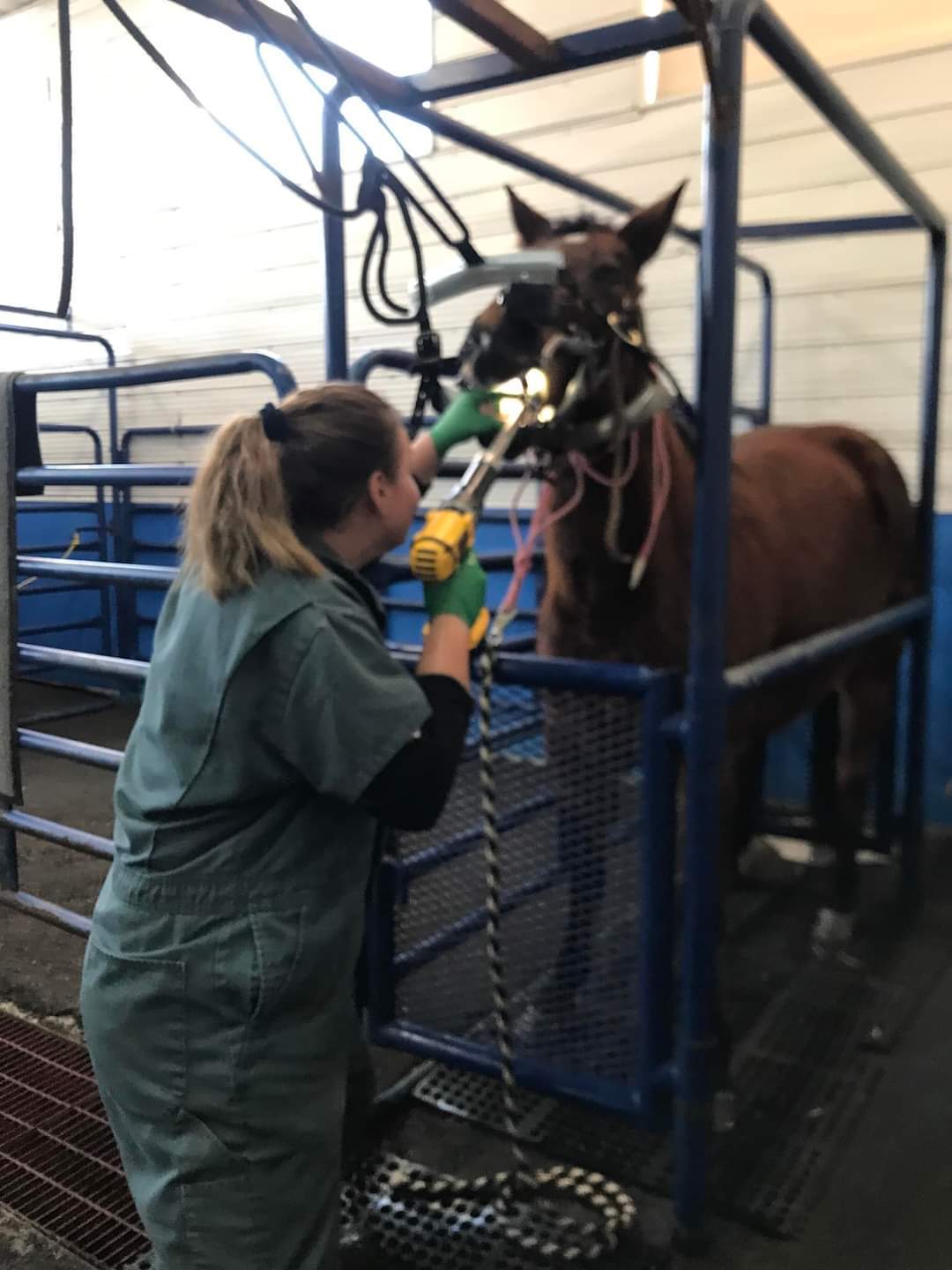 Dayle performing an equine dental in rural mixed animal practice in Drayton Valley, AB.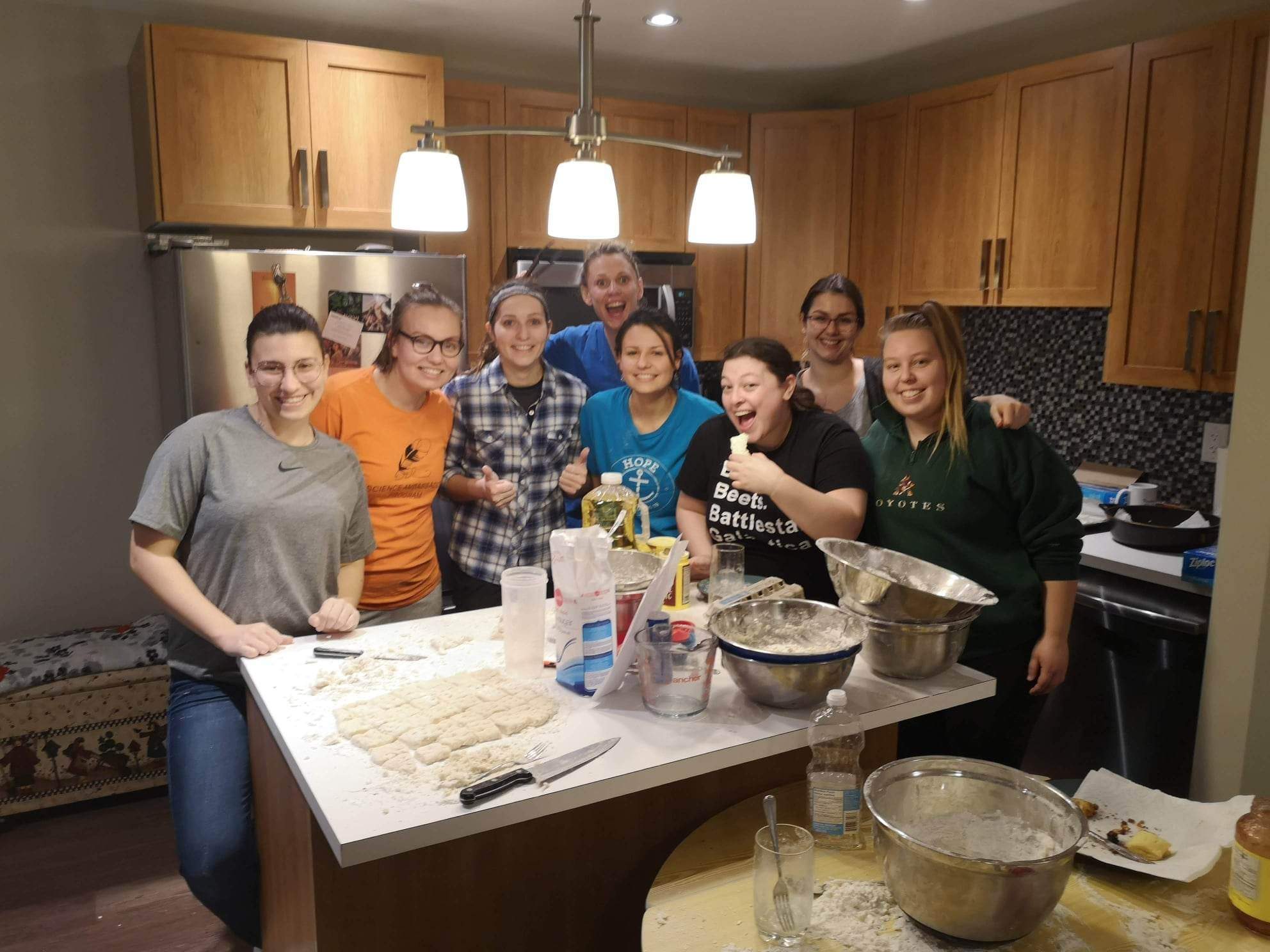 Dayle making bannock with Indigenous students and allies.