"Sometimes you have to lose your voice to find it."
AGE: 17
PRONOUNS: She/Her
HOMETOWN: Calgary, AB
CURRENT RESIDENCE: Calgary, AB
ORGANIZATIONS:
Canadian Stuttering Association (CSA)

Voice of Albertans with Disabilities (VAD)

Institute for Stuttering Treatment and Research (ISTAR)

Alberta Children's Hospital Child and Youth Advisory Council (CAYAC)

Youth Science Canada
Sustainable Development Goals (SDGs)
I am most passionate about: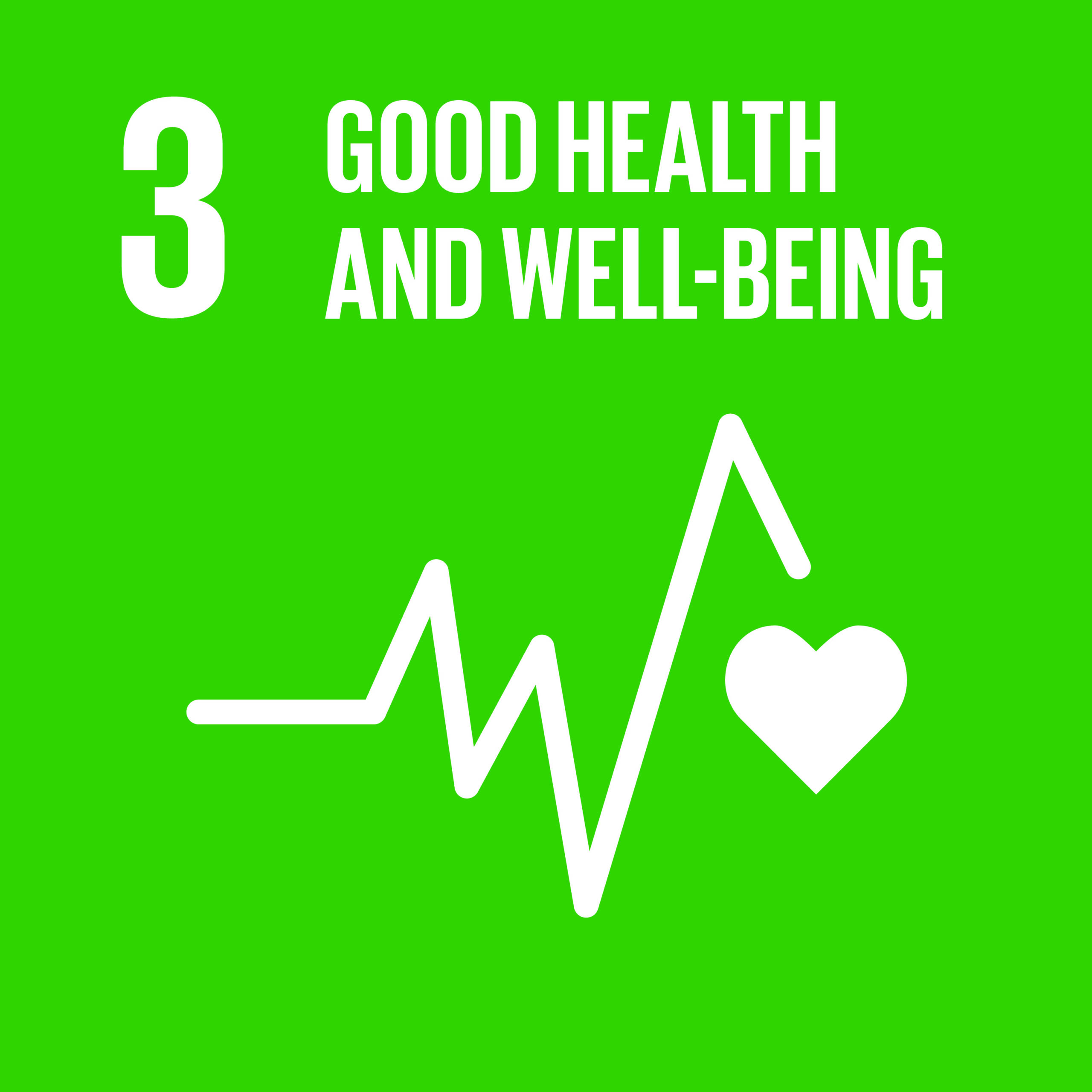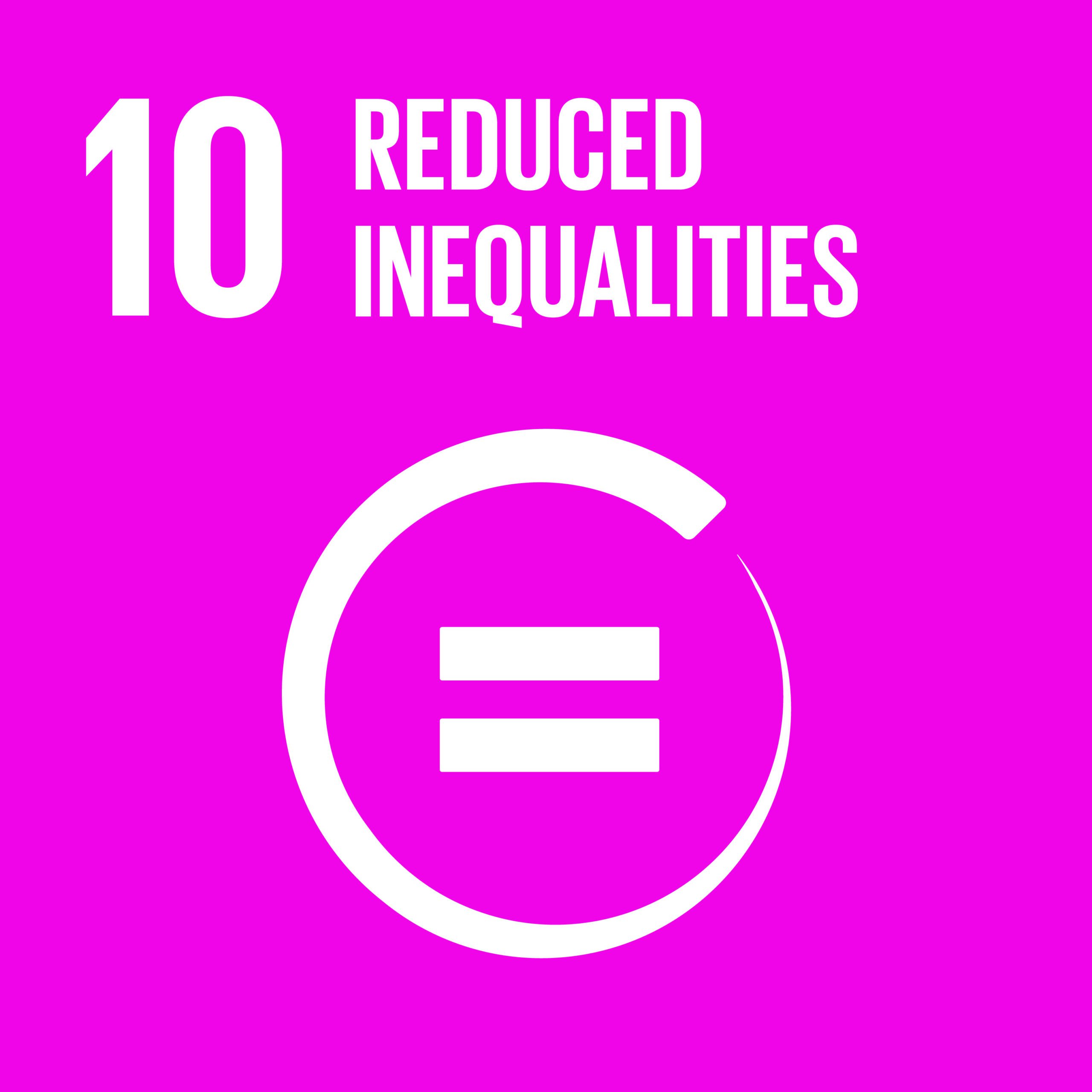 What specific issue(s) are you taking on, and what inspires you to do so?
I was born with a speech disorder that left me functionally mute for the first decade of my life. Though I have worked over the years to find my voice, living with a disability has always been an incredible struggle. It was the reason I chose not to raise my hand in elementary school, and I have experienced the despair that comes with being unable to express your thoughts in words. It is my greatest adversary—and my biggest strength. In advocating for the community I am so honoured to represent, I hope to further bring awareness to how ableism shapes the lives of disabled Canadians. My goal is to contribute towards the creation of a society that prioritizes the safety and dignity of all people living with disabilities.
How do you work to ensure inclusion and reduce inequalities in your everyday actions?
At fourteen, I became the youngest founder of a stuttering support group in Canada. From the dozens of people across the world who have found comfort in our weekly meetings, I have learned that my disability is a source of strength. Nearly four years after its inception, the Calgary Stuttering Support Group remains a close-knit community of people who share struggles and celebrate triumphs. I am constantly inspired by the courageous members of our organization who continue to push past their disabilities in a world where fluency is paramount. Though I have since taken on many more roles with the Canadian Stuttering Association—organizing countless virtual panels, founding the first national support group for youth who stutter, working with my local institute for stuttering treatment to deliver a free speech therapy event and resources, and hosting workshops at the national stuttering conference, leading the Calgary Stuttering Support Group remains my greatest joy.
What more needs to be done to reduce inequalities and ensure inclusive spaces for all people?
Raising awareness is the first step to reducing inequalities, ensuring inclusive spaces and transforming societal attitudes toward people living with disabilities. By educating ourselves and others, we can work towards a society that minimizes the barriers our community faces. These barriers can be in communication- the lack of assistive resources in video/messaging services and of interpretation services for American Sign Language; they can be physical- lack of wheelchair-accessible buildings and automatic doors; can be policy based-  lack of accommodation in the workforce and academia and discriminatory pay laws. Barriers are evident, particularly in healthcare. Much of my work as a member of the Alberta Children's Hospital's youth advisory committee involves advocating for youth with disabilities by ensuring the availability of pediatric rehabilitation resources.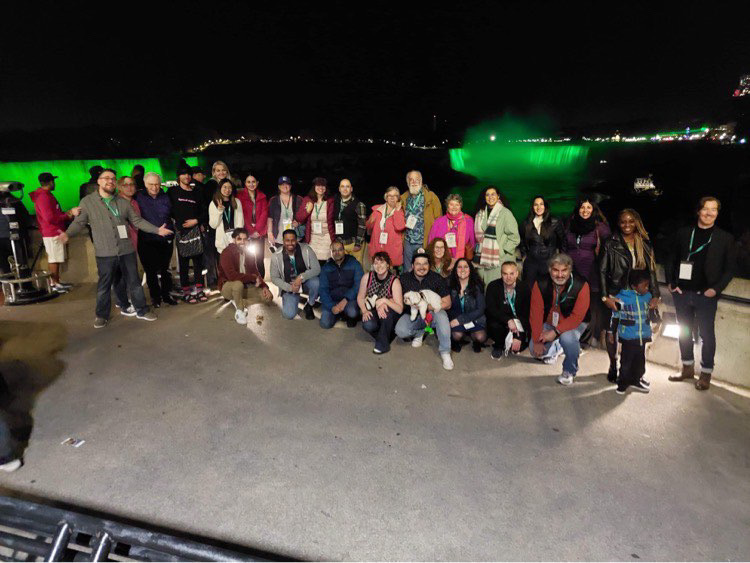 Rhea and other attendees at the Canadian Stuttering Association's 2022 National Conference. Pictured behind them, Niagara Falls lit up seafoam green in honour of International Stuttering Awareness Day.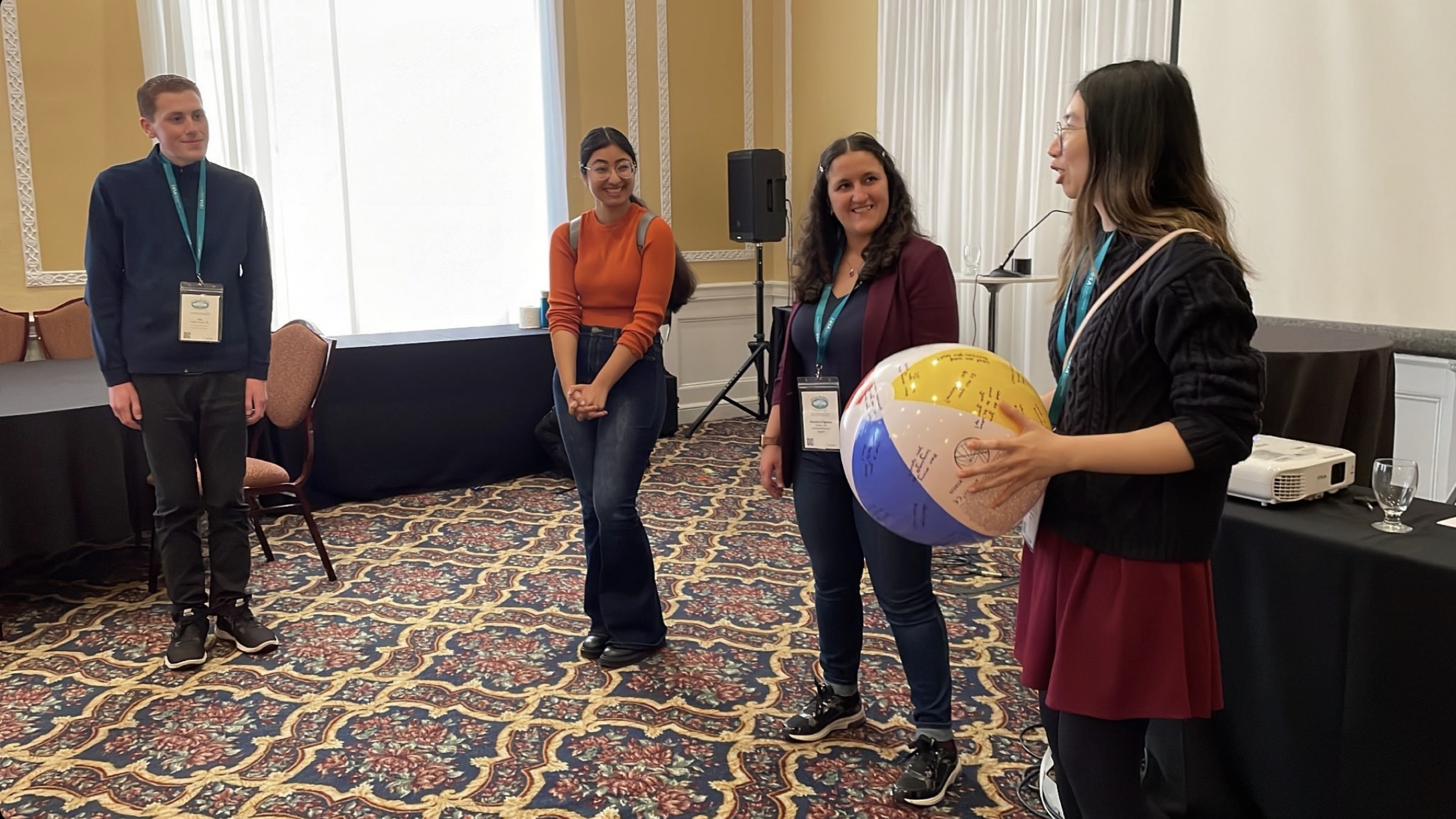 Rhea at the Canadian Stuttering Association's National Conference, where she led two youth-focused workshops and spoke on a panel.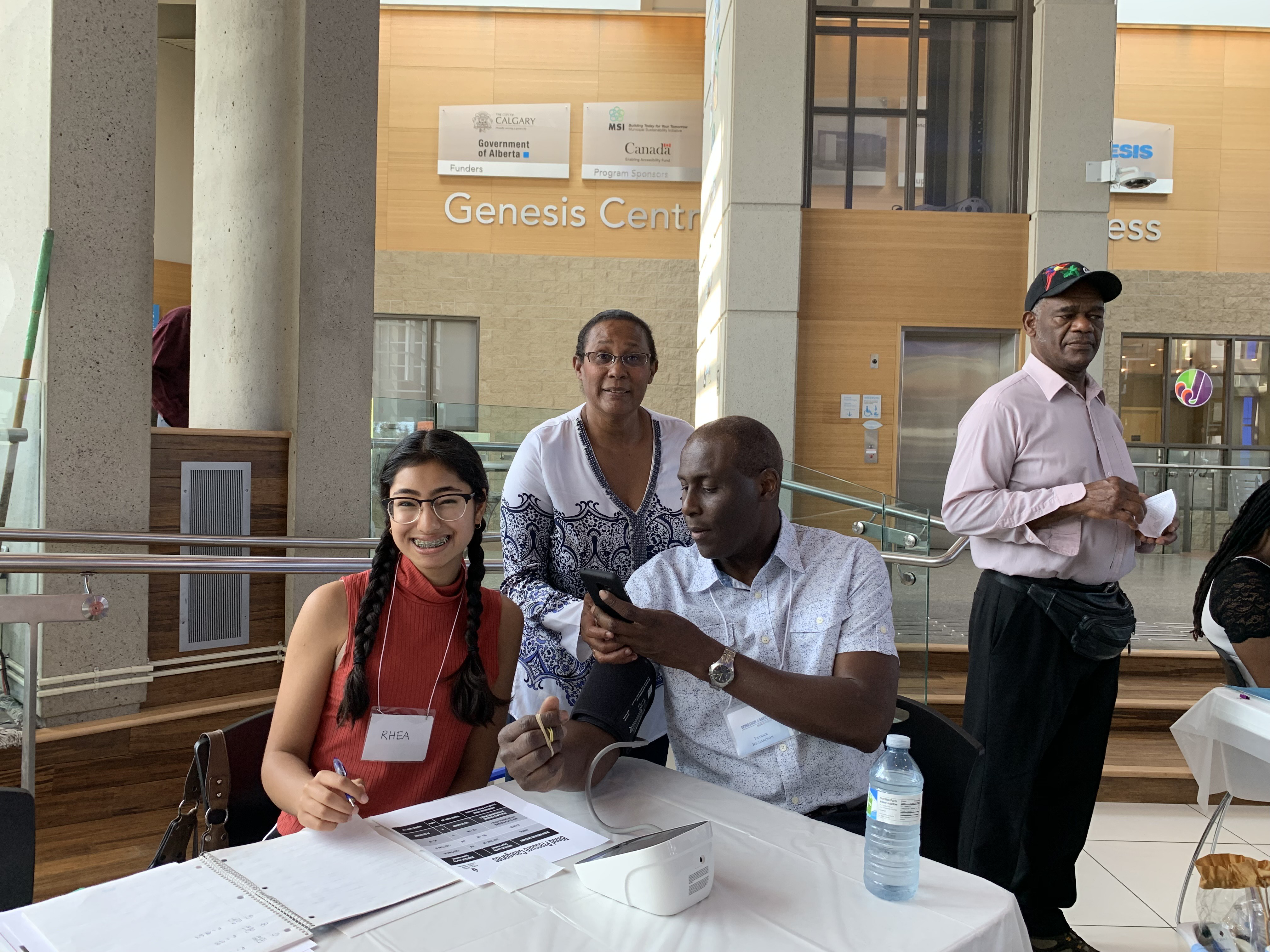 Rhea at a health fair in Calgary's Genesis Centre, where she volunteered to improve health literacy and promote healthy lifestyles.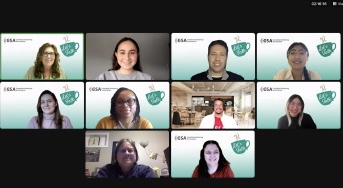 Rhea and other volunteers planning one of the Canadian Stuttering Association's interactive Let's Talk events, which offer support and resources for people with speech disabilities all across the nation.