2022 marks the 11th anniversary of the Top 30 Under 30 award! Find the full 2022 Top 30 Under 30 profiles below and follow us on social media to see this year's full campaign, which ran from February 7-18, 2022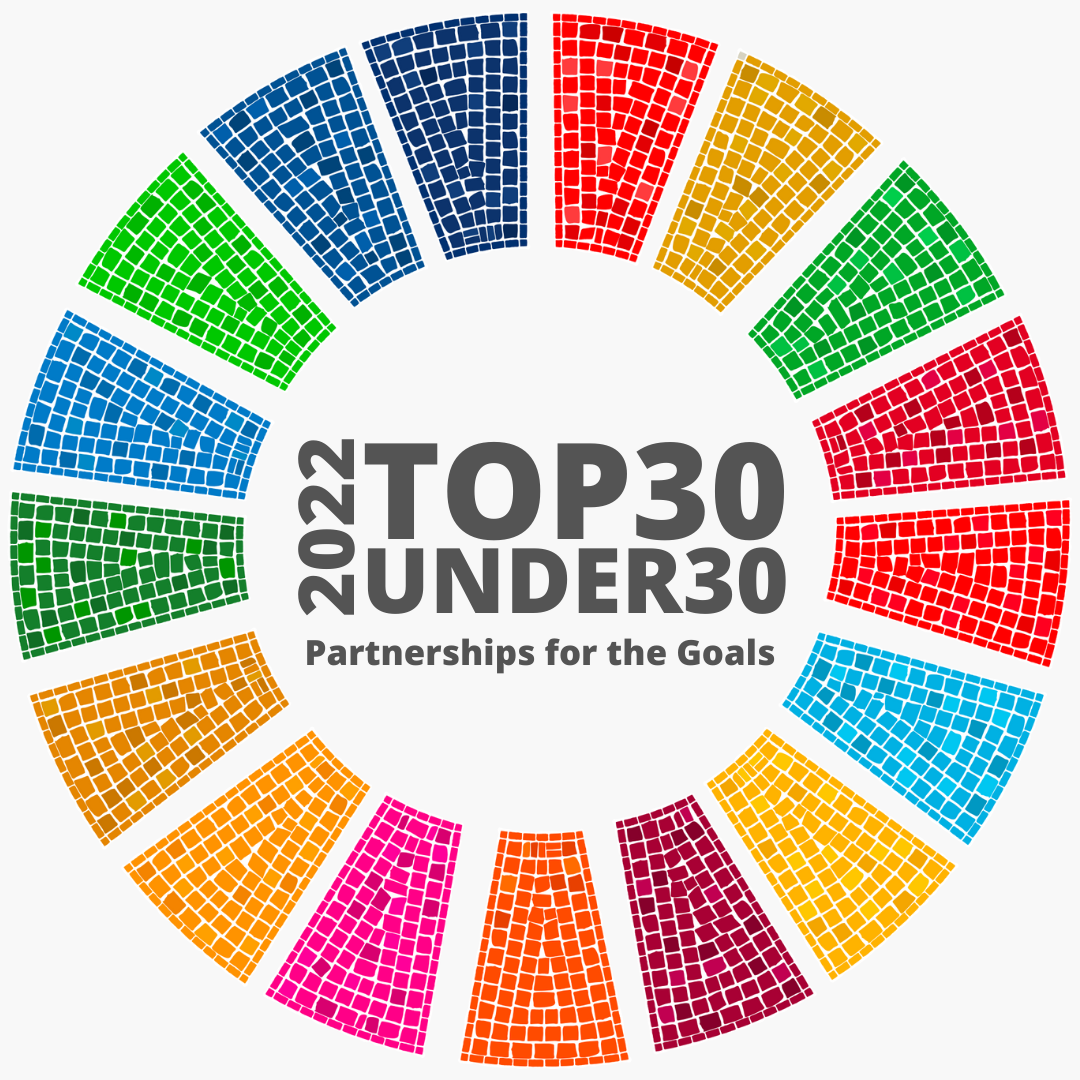 Partnerships for the goals
The theme for ACGC's 2022 Top 30 Under 30 campaign is Partnerships for the Goals, aligned to SDG 17. A mosaic, a beautiful artwork created by the inlaying of various coloured and sized pieces, has been used in our campaign to symbolize individuals coming together in small and large ways to achieve the UN Sustainable Development Goals.
More than ever, through the last few years we have all witnessed and portrayed resiliency in our lives and in our work. 

Every person across the globe working to make the world a more just, fair, and sustainable place for all is a crucial tile in the mosaic of global change-making.
While this February we recognize the achievements of the outstanding 2022 cohort of Top 30 Under 30, we acknowledge all the youth around the world whose work often goes without recognition. You are not alone in your efforts to make the world a better place, and you too, are part of our mosaic.  
Watch the Partnerships for the Goals Campaign Video below that highlights messages from the 2022 cohort of Top 30 Under 30: