"If we have the privilege and platform to speak, it is our responsibility to use our voices to advocate for those who are silenced."
AGE: 21
PRONOUNS: She/Her
HOMETOWN: Calgary, Alberta
CURRENT RESIDENCE: Calgary, Alberta
ORGANIZATIONS:
Black Inclusion Association (BIA)

IAmXMovement

Canadian Council for Muslim Women (CCMW)

University of Calgary Equity Diversity, Inclusion Taskforce

University of Calgary African Caribbean Students' Association

Skater Uktis

Black Muslim Initiative

Roots4Change
Sustainable Development Goals (SDGs)
I am most passionate about: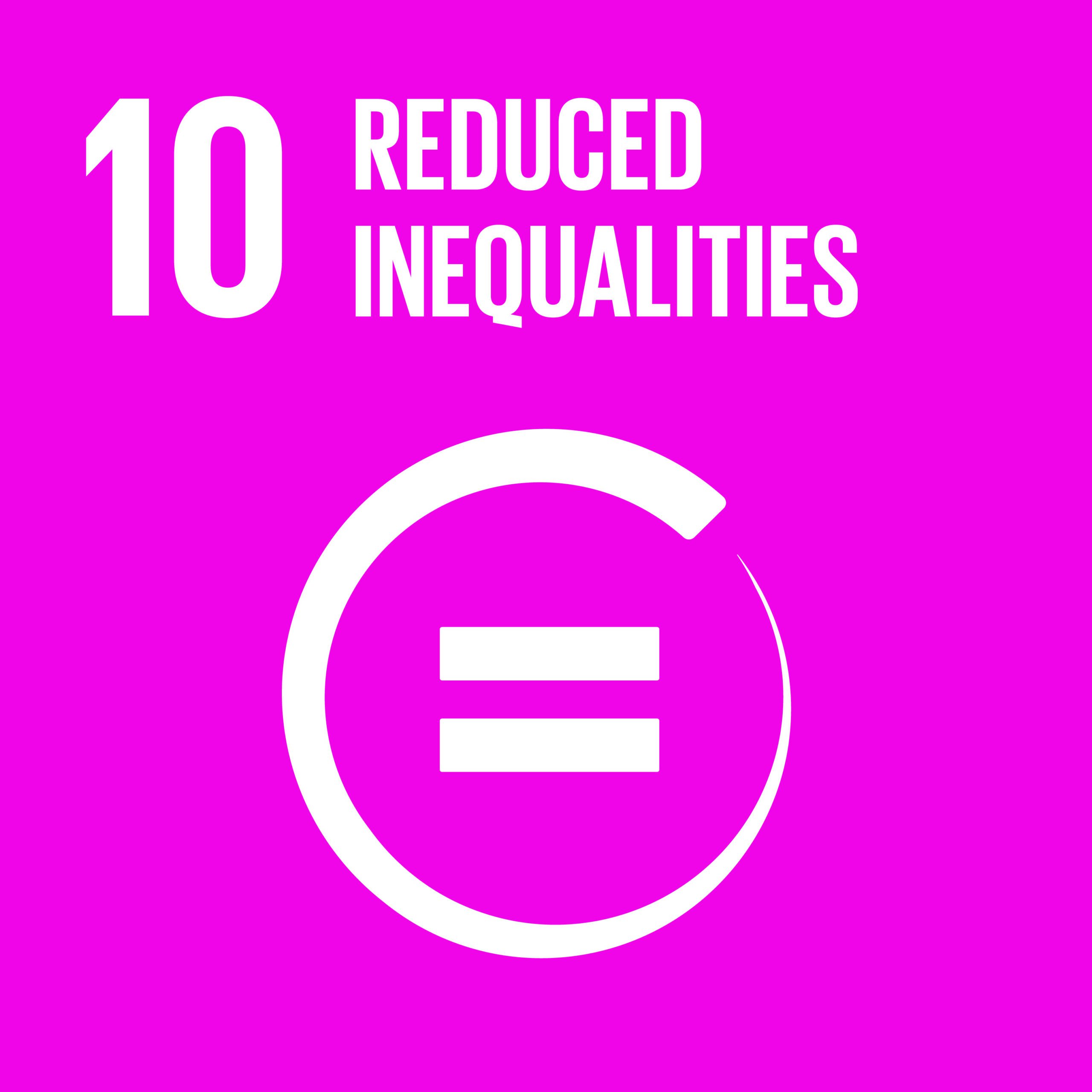 Which SDG are you most passionate about and why?
The pandemic exposed severe inequalities in access to healthcare and health outcomes that exist both within and between countries, which is why SDG 10: Reduced Inequalities strongly resonates with me. Recently, I researched Canada's complicity in propagating vaccine apartheid, wherein Canada secured the world's largest vaccine portfolio. This vaccine hoarding in which most of Canada's population are getting booster shots while people in low-income countries are struggling to secure their first dose showed me the noxious reality of how your nationality determines life, sickness, or death. While global inequality did not originate from the pandemic, it has made us more aware of the immense disparity in access to essential services, social protection, and their allocated attention and resources. I am passionately working towards SDG 10 as its fulfillment would make sure that nationality is not the culminating factor of someone's ability to access global health and social instruments.
What issues are you most passionate about and what inspires you to take action?
Advocacy and activism are my passions and callings to which I continuously devote significant effort and time. In particular, my advocacy is rooted in effecting change and highlighting the importance of my voice as a Black Muslim woman in spaces where we often go unnoticed. As such, an issue I am very passionate about and most of my work has been situated in is ensuring the equality of Muslim Women in Alberta. While Islamophobia in Canada is not a new phenomenon, the specific targeting of Muslim Women in Canada is a pressing concern demanding significant action. We must continue to assert the importance of Muslim women's voices, as shown by Quebec's discriminatory Bill 21, which seeks to police how people express their faith. I am passionate about this because, based on my lived experiences, that of my fellow Muslim sisters, and in solidarity with other systematically marginalized groups, I believe that nobody deserves to be targeted for who they are.
How have your communities and those around you helped you to take action and make a difference?
I believe that unity and effective action emerges from recognizing and appreciating the diverse communities that I am a part of. Much of my activism work is being done with the support of my community and those around me. For example, the creation of my non-profit, the Black Inclusion Association (BIA), would not have been possible without partnering with the three other amazing activists who helped me realize the larger impact we could have collectively than through our passions alone. The work BIA undertakes to better serve our community could not be done without community support and amplification of our efforts or their active participation in joining us to take action. Similarly, being able to surround myself with other Black Muslim Women in Canada doing amazing activism work shows me not only that diversity matters but also the vast impact of such representation.
What do partnership and collaboration mean to you in your life and your work?
To me, collaboration and partnerships provide a powerful way to lend your voice in advocating for change. There are many strides being taken to ensure an equitable future for all, as such prioritizing collaboration. This strategy maximizes, uplifts, and amplifies the powerful and often unnoticed action being taken by a multitude of committed individuals.
Ganiyat receiving the runner up Office of the Vice-Provost Libraries and Cultural Resources Award for her interpretive literature review research on "Canada's Complicity in Propagating the COVID-19 Vaccine Apartheid as Supported by the West-Centric Framerwork of International Human Rights Law" at the Undergraduate Research Symposium at the University of Calgary.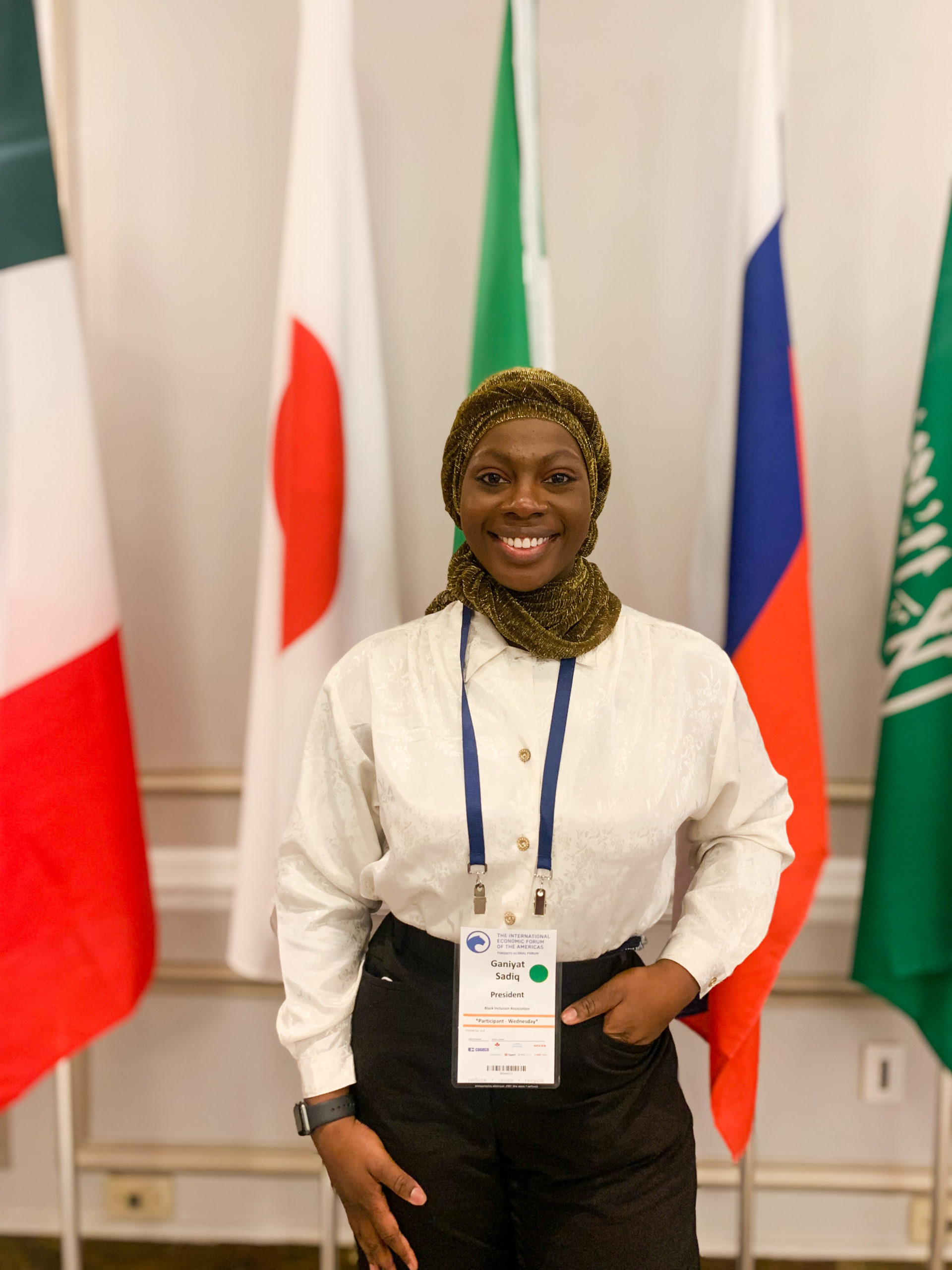 Ganiyat representing the Black Inclusion Association at the International Economic Forum of the Americas advocating for the importance of diversity and representation as a means to foster equitable and transformative change.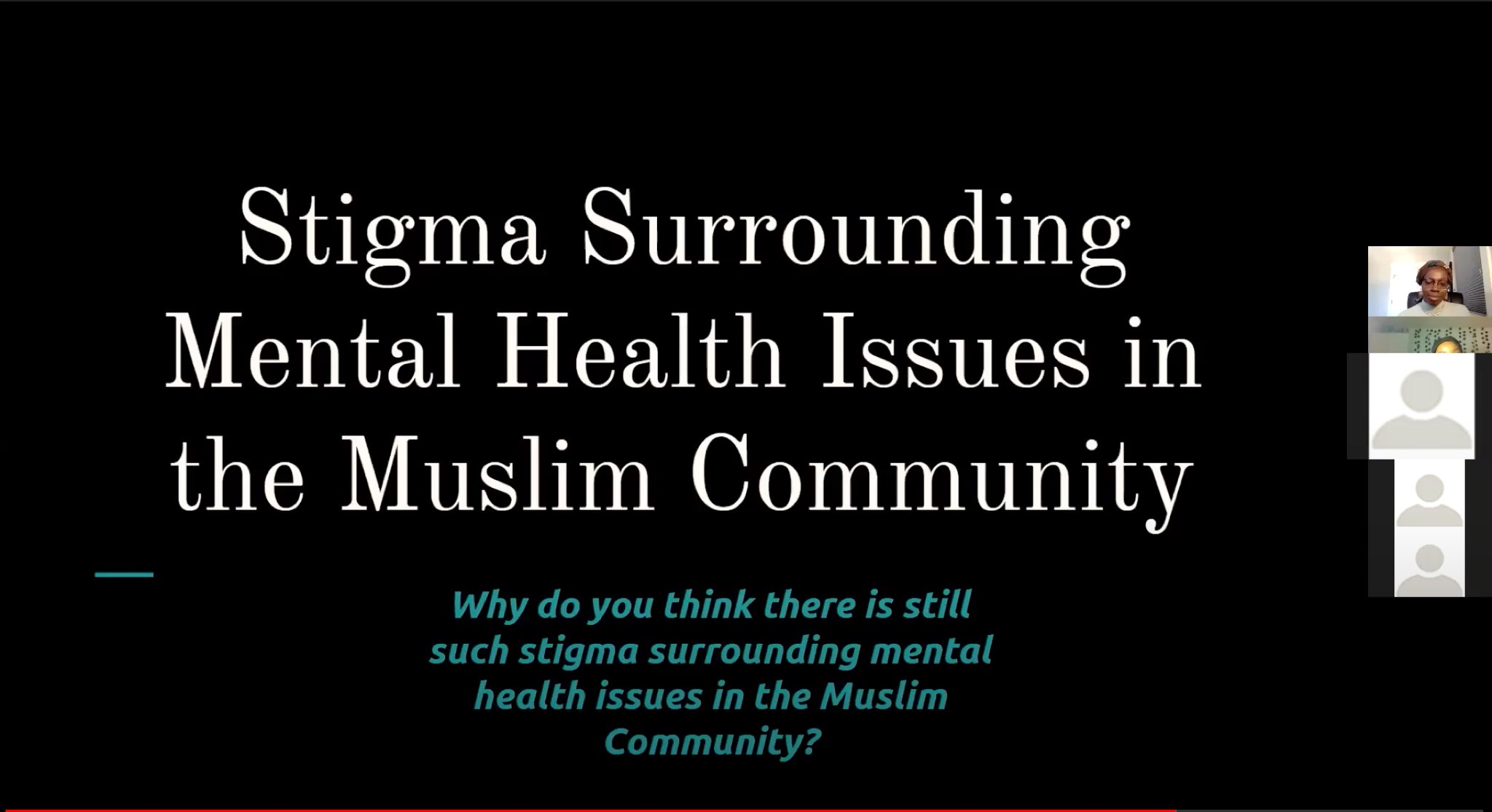 Ganiyat giving a virtual keynote address to the global Skater Uktis community on the stigma surrounding the mental health in the Muslim community.