"Our voices, experiences, and knowledge as youth today are powerful and important! Raise your voices while also listening and elevating the voices of others, especially those who are marginalized or vulnerable."
AGE: 22
PRONOUNS: She/Her
HOMETOWN: Edmonton, Alberta
CURRENT RESIDENCE: Calgary, Alberta
ORGANIZATIONS:
VIDEA (Victoria International Development Education Association)

University of Calgary Department of Indigenous Studies

Spur Change Program

Indigenous Student's Circle University of Calgary

Good News YEG
Sustainable Development Goals (SDGs)
I am most passionate about: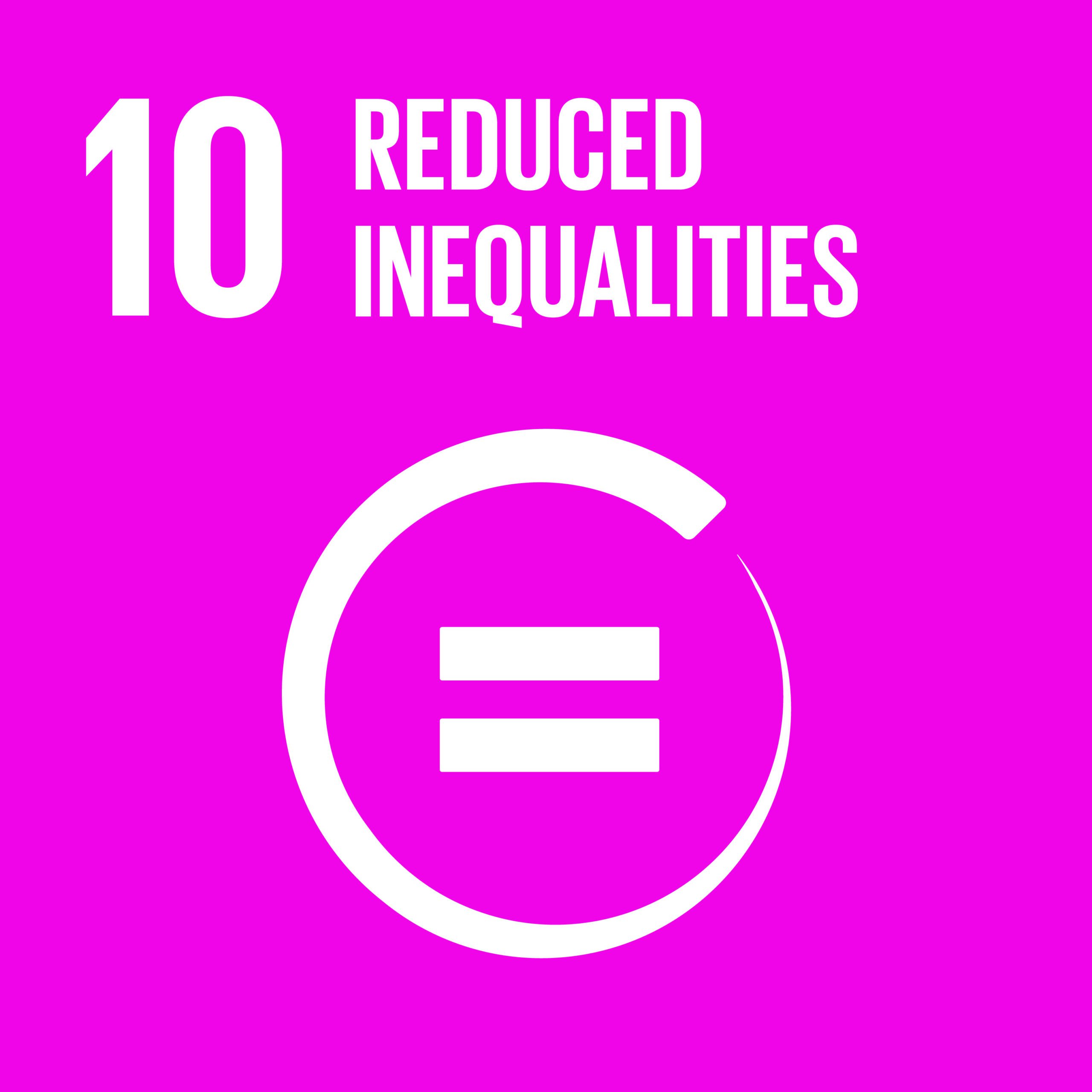 Which SDG are you most passionate about and why?
I am most passionate about SDG 10: Reduced Inequalities. I believe that a more peaceful, prosperous, and sustainable world cannot exist without eliminating the inequalities that continue to oppress, discriminate against, and silence voices experiencing marginalization around the world. This is more important than ever in Canada with the ongoing systemic racism and colonial oppression that impact all Indigenous peoples and disproportionately affect Indigenous women and girls. Canada is built on a history of colonial violence, racism, and sexism—all of which must be dismantled at a systemic level to be reduced and, eventually, eliminated entirely. Our government needs to better listen to and include Indigenous voices at the decision- and policy-making tables. By eliminating these inequalities and centering the voices of people experiencing marginalization, we will be better equipped to achieve the other SDGs and ultimately a more just, sustainable, and peaceful world.
What Issues Are You Most Passionate About and What Inspires You To Take Action?
The issues I feel most passionate about are gender justice and climate justice. I believe these issues are more relevant than ever and are connected to all global issues that impact our world today. How can we address poverty or access to food, water, and good health without addressing gender inequality or climate change? These issues are at the forefront of many crises we face. Fighting for gender justice and climate justice empowers us to better address other issues related to human rights, peace, and sustainability with an intersectional lens. I am privileged to be able to work with a group of inspiring leaders at VIDEA and many Indigenous youth leaders across Canada whose power, resilience, brilliance, and strength constantly drive me to work harder and take action. Their passion fuels my passion, and their commitment to create change and make the world a better place inspires me to do the same.
How have your communities and those around you helped you to take action and make a difference?
I feel fortunate to be part of different communities that continue to shape the path I'm on, the choices I make, and the actions I take. My home community here on Treaty 6 Territory—including my family, friends, and teachers—has nurtured my passion for social justice and human rights and continues to teach me every day how to drive this passion and fuel it into creating change. In their holistic lifestyle and how they show care for one another, my community inspires me to be a better person, to work hard in driving change, and to follow my passions. The global community at VIDEA, who I work with and learn from every day, has empowered me to use my voice to take action and to create spaces for others to do the same. They have cultivated my knowledge on the issues that we work on—such as ongoing colonial violence, climate change, sex trafficking, lasting impacts of the COVID-19 crisis, the disproportionate effect many of these issues take on Indigenous communities, etc.—while constantly motivating me to continue my learning and always apply an intersectional lens to my work.
What do partnership and collaboration mean to you in your life and your work?
To me, partnership and collaboration mean creating, building, and strengthening relationships that are rooted in respect, reciprocity, and trust. Solid relationships are the foundation of change-making—strong collaboration and partnership will follow naturally, allowing for progress towards a common vision of equality and sustainability. Our actions have the power to shape lives seven generations from now—let's work together to build a more just, equitable, and sustainable world for these future generations.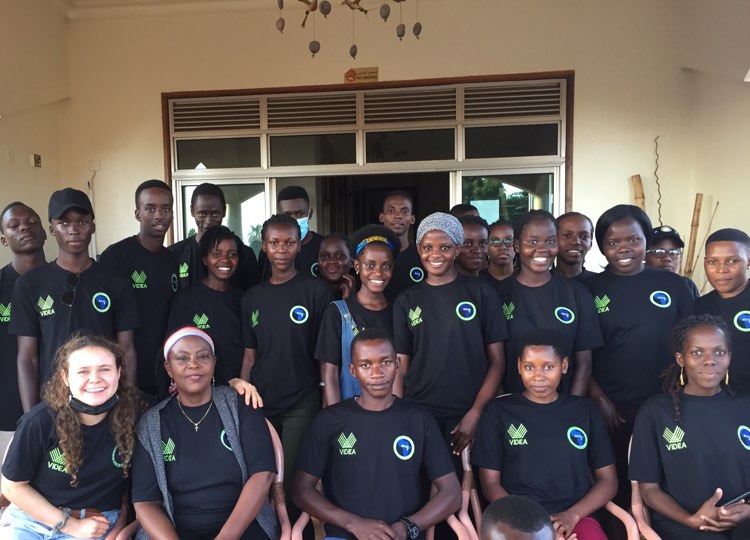 Lili at VIDEA's International Youth Conference in Uganda, a conference that welcomed over 650 youth participants from Zambia, Uganda, Canada, and Ghana that she helped coordinate and host in November 2021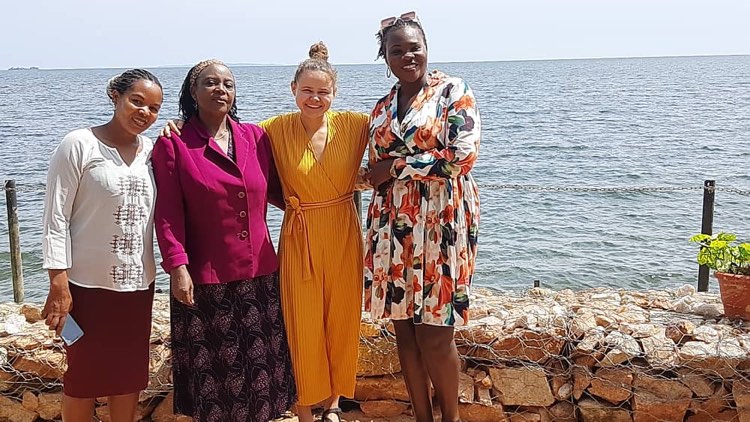 Lili in Entebbe Uganda, meeting with her colleagues at EWAD (Environmental Women for Action in Development) in fall 2021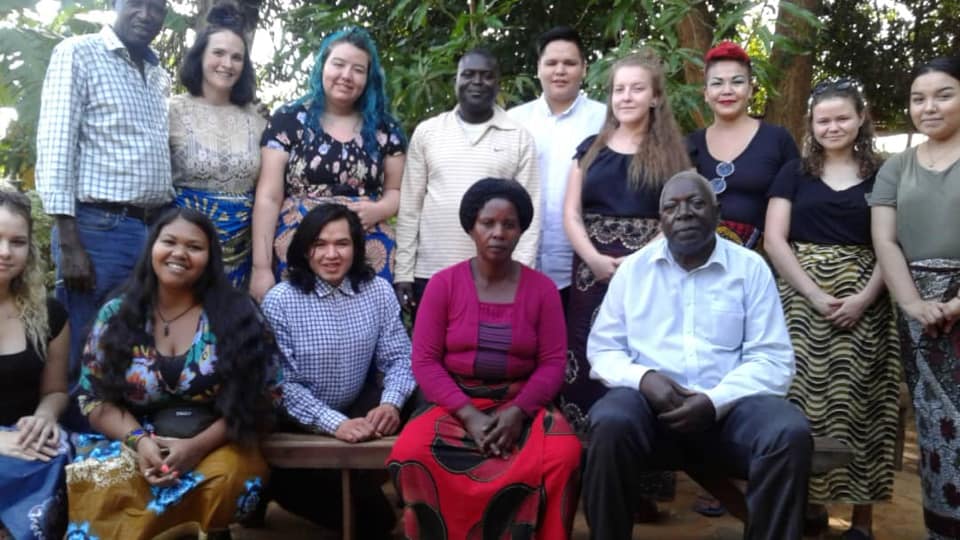 Lili and her fellow interns meeting with the Chief of Mumbwa in rural Zambia, January 2020.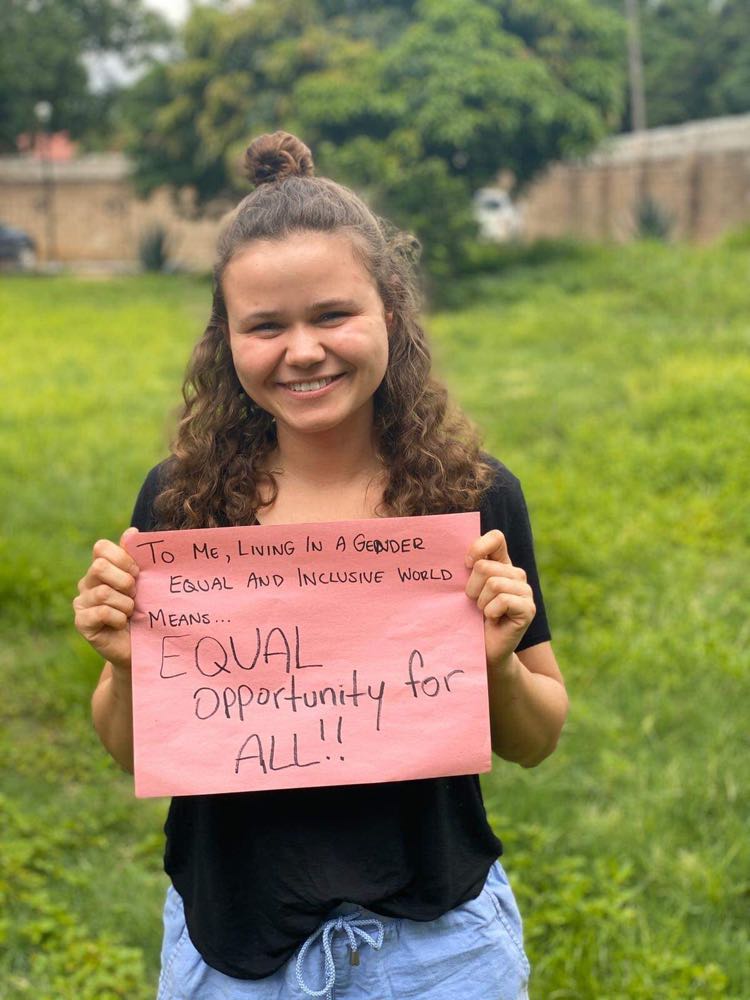 Lili participating in VIDEA's 2020 International Development Week campaign