2019 Top 30 Under 30 Alumni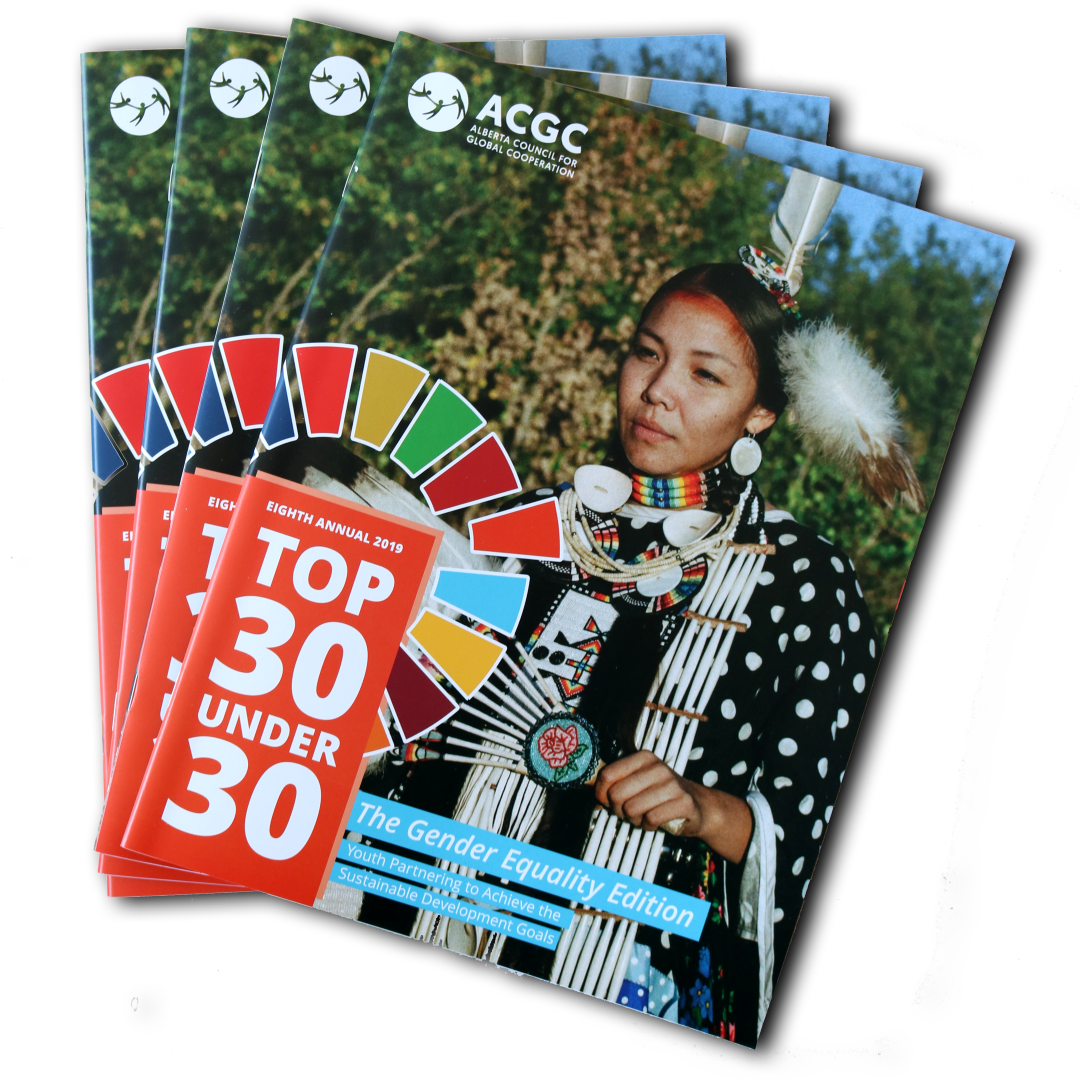 The 2019 Top 30 Under 30 magazine was launched on February 7th, 2019 at International Week! If you missed the launch, you can download the magazine as a PDF below or view our alumni profiles online below. To obtain printed copies of the magazine, please contact ACGC at communications@acgc.ca or 780-988-0200 for more information.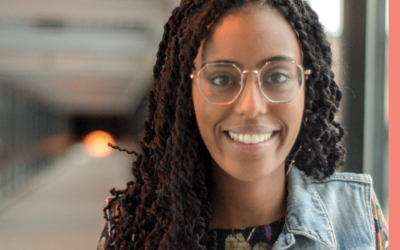 "Acknowledge the call to relationship and reconciliation that is present with the land you stand upon." -Belen Samuel Age: 26 Hometown: Born in Zimbabwe, originally from Eritrea Currently Residing In: Treaty 6 (Amiskwaskahegan/Edmonton, Alberta) Affiliations: Supports...
Learn More About This Edition
ACGC's 8th Annual Top 30 Under 30 magazine: The Gender Equality Edition features 30 outstanding young people contributing to the achievement of the United Nations Sustainable Development Goals (SDGs), with a particular focus on SDG 5: Gender Equality. As the United Nations' Agenda 2030 for Sustainable Development articulates, and as the youth's stories demonstrate, addressing gender inequality is central to sustainable development and achieving the SDGs by 2030. The Top 30 Under 30 magazine offers readers the opportunity to learn about the contributions young people are making towards gender equality locally globally, and challenges us all to take meaningful action to address gender inequity in our own communities.
Throughout all of ACGC's work, including the Top 30 Under 30 magazine, the Council is committed to representing women's rights and gender equality with attention to issues of diversity and power across all forms of identities, acknowledging that identities coexist and intersect. Concepts, approaches, and practices towards realizing equality for women and historically oppressed peoples have evolved. Feminist approaches now bring an intersectional perspective: deconstructing established hierarchies; drawing attention to multiple forms of discrimination; and avoiding simplistic or inaccurate gender binaries and dichotomies. ACGC will continue to articulate this inclusive and affirming vision for the future.