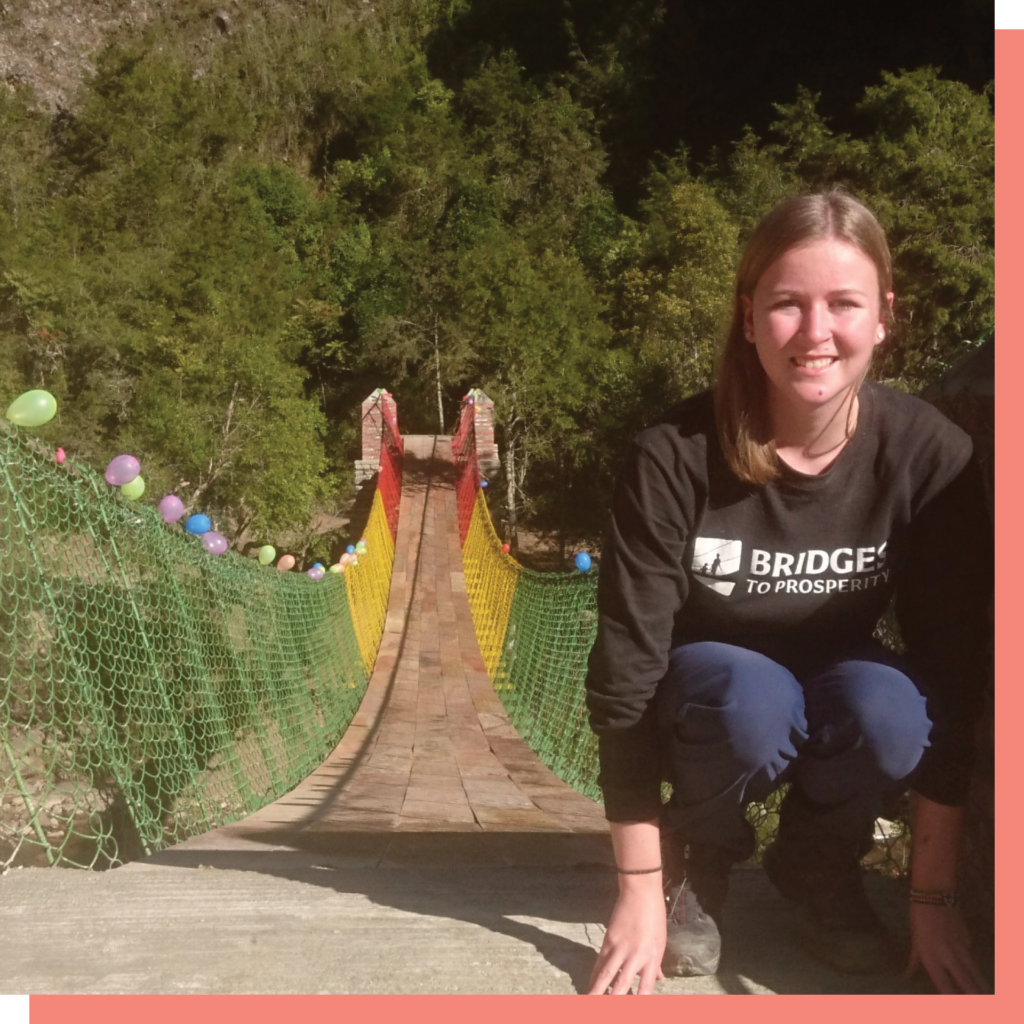 "It is important to find something that you love doing and that you feel has a positive impact on the world."
-Mabel Smith
Age: 22
Hometown: Edmonton, Alberta
Currently Residing In: Edmonton, Alberta
Affiliations: Engineers in Action
What influenced you to become a change-maker?
I have always felt a strong sense of environmental and social responsibility. While still in elementary school, I became an obsessive recycler as well as a vegetarian, and I would carry home banana peels and apple cores to compost. More recently, I have developed a passion for exploring new areas of the world and living in different cultures. This has led me to work and volunteer in five different continents over the past five years, including volunteering as a dance teacher with E4C's ArtStart in Edmonton; working as an English teacher in Thailand; conducting wastewater treatment research at the University of Auckland; and working on renewable energy projects with Boreal Water Resources. Most recently, I have been working to build footbridges to connect rural isolated communities to essential services in Bolivia, as the president of the University of Alberta student chapter of Engineers in Action.
How does your work promote gender equality in Canada and around the world?
In May 2018, I travelled to Chavarria, Bolivia, as the Safety Manager on a month-long bridge building project with the Engineers in Action Bridge Program. A footbridge is a catalyst for many positive changes in a community, allowing women to spend less time fetching water, going to the market, and completing other household tasks. The bridge we built now serves 450 people, including 30 children, providing them with year-round access to essential services. It is enabling children to get to school, farmers to get their crops and livestock to the markets, families to access health services, and women to enter the labour force.
What change would you like to see in the world by 2030?
I would like to see many changes in our world by 2030, including complete gender equality and definitive action on climate change. I feel that gender equality is a catalyst for many other positive changes in our world, especially when it comes to equal employment opportunities. I would also like to see stronger action regarding climate change because it has the potential to impact the severity of poverty in our world. I believe that investing in clean, affordable energy and building more environmentally sustainable cities and communities are critical to our future.