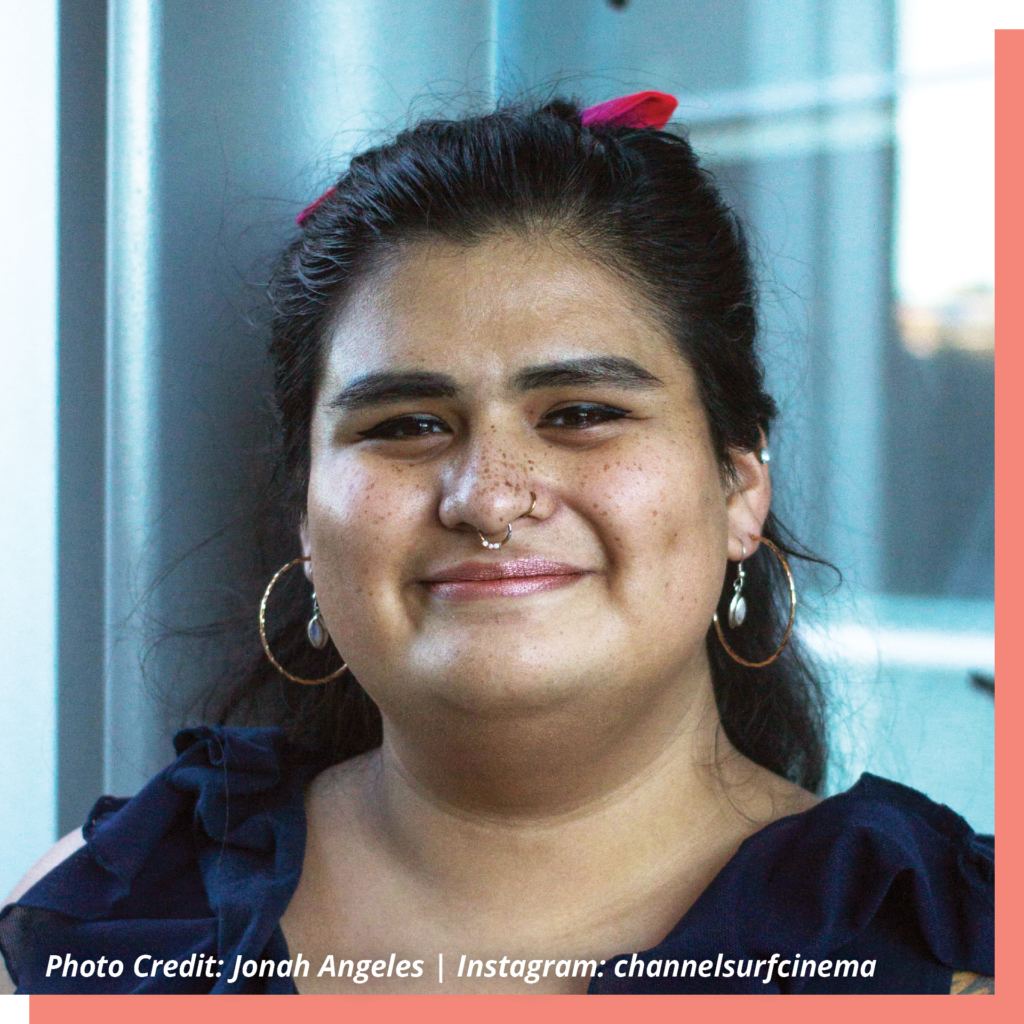 "It's important to honour people's pronouns, have physically accessible all-gender washrooms at events, and talk about gender in less binary terms. It's also important to check in on your trans and non-binary friends, and make room for them."     -Nicole Jones-Abad
Age: 23
Hometown: Quito, Ecuador
Currently Residing In: Edmonton, Alberta
Affiliations: Shades of Colour, RAYE (Rainbow Alliance for Youth of Edmonton), QWTF (Queer Women and Trans-folk Fest), The Edmonton Shift Lab
What influenced you to become a change-maker?
While I've lived in Canada virtually my whole life, I was adopted from Ecuador at seven weeks old, which is something that has influenced the way that I directly, and indirectly, navigate the world. I entered university dreaming of becoming either a doctor or a clinical psychologist, but realized that academia just wasn't what I was meant to do. I found other things that got me excited, like public speaking, making videos, navigating governance, planning festivals, managing campaigns, and administrative work. But most of all, I have realized how important community is. I think when we have bodies that are politicized in particular ways, it becomes an act of survival to care about politics, and to care about, and hold space for each other.
How does your work promote gender equality in Canada and around the world?
I wear many hats within the queer and trans communities, but I would say that my main focus of work would be with Shades of Colour (SOC). SOC is a community in Edmonton for people that are QTIBPOC (queer and/or trans, Indigenous, Black, and/or People of Colour). This kind of space is needed because often queer spaces are white-centred and dominated, while spaces that aren't white-centred may not always feel queer- or trans-friendly. In SOC, we acknowledge that our existence is political; however, we also acknowledge that it's political to sit with each other, laugh sometimes, eat food together, build community, and hold space. The group has seen a lot of growth and community support in the past half year, and my amazing co-organizers and I are excited for what this could mean for outreach and becoming a self-sustaining group.
What change would you like to see in the world by 2030?
I feel much of the work in the trans community (especially for QTIBPOC) surrounds survival and basic needs, so it would be nice to move beyond that. Trans rights have become a highly politicized issue and currently there's a lot of backlash. It makes so many of us feel hyper-visible and unsafe whenever we see the news or social media. With a provincial election this year, many of us fear what will happen to our rights that we were granted only recently, and we're preparing for the worst.