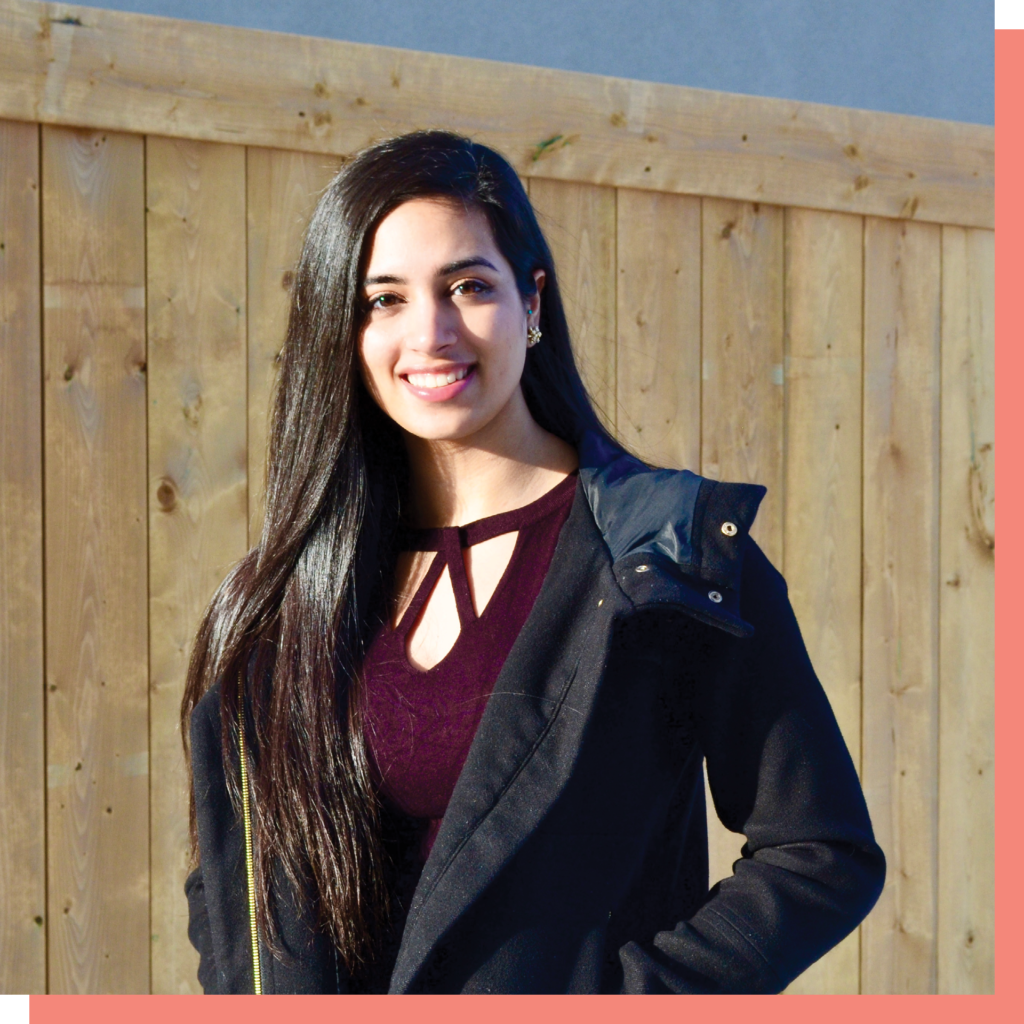 "To be a change-maker, you must identify an issue that needs to be addressed, think of ways to bring about the change, and evaluate your efforts to ensure you are making the impact that you hoped for."
-Amber Rai
Age: 20
Hometown: Edmonton, Alberta
Currently Residing In: Sherwood Park, Alberta
Affiliations: Learning Beyond Borders, HEAL International
What influenced you to become a change-maker?
Ever since I joined the Learning Beyond Borders club over five years ago, I have been working on programs to help students in rural Uganda. Growing up, I was always aware that I was fortunate to have access to a good education, and I realized at a young age that it is something every child deserves to have. My third grade teacher was my first inspiration; she showed me that small actions can have a huge impact. Rwanda had a special place in her heart, and she would share pictures of all the children she sponsored. She was very vocal about her passion for the people of Rwanda, but she remained humble about the impact of her actions. Her dedication inspired me to get involved.
How does your work promote gender equality in Canada and around the world?
Learning Beyond Borders supports the Rugaaga and Kakooga primary schools in rural Uganda by providing the resources needed to ensure the children have access to a good education. These resources improve their academic achievement and motivate the students to stay in school. This is crucial, especially for young girls who are some of the first to drop out of school due to obligations to their families, financial restrictions, and social conventions. With an education, these girls learn about their rights, can aspire to achieve their goals, and are able to work towards improving their own communities. Education is one of the many tools that empowers girls and can help them escape poverty.
What change would you like to see in the world by 2030?
By 2030, I hope that every child has access to the educational opportunities that I have had, including primary, secondary, and post-secondary education and beyond, if they so choose to continue on that path. Education is the most powerful tool for any person; it is the key to unlock the potential in every child so that they can dream of a better future, achieve that dream, and serve as an inspiration for future generations. If the millions of children around the world who currently do not have access to adequate education were given this opportunity, they would uplift their entire communities and contribute to the betterment of current global issues.