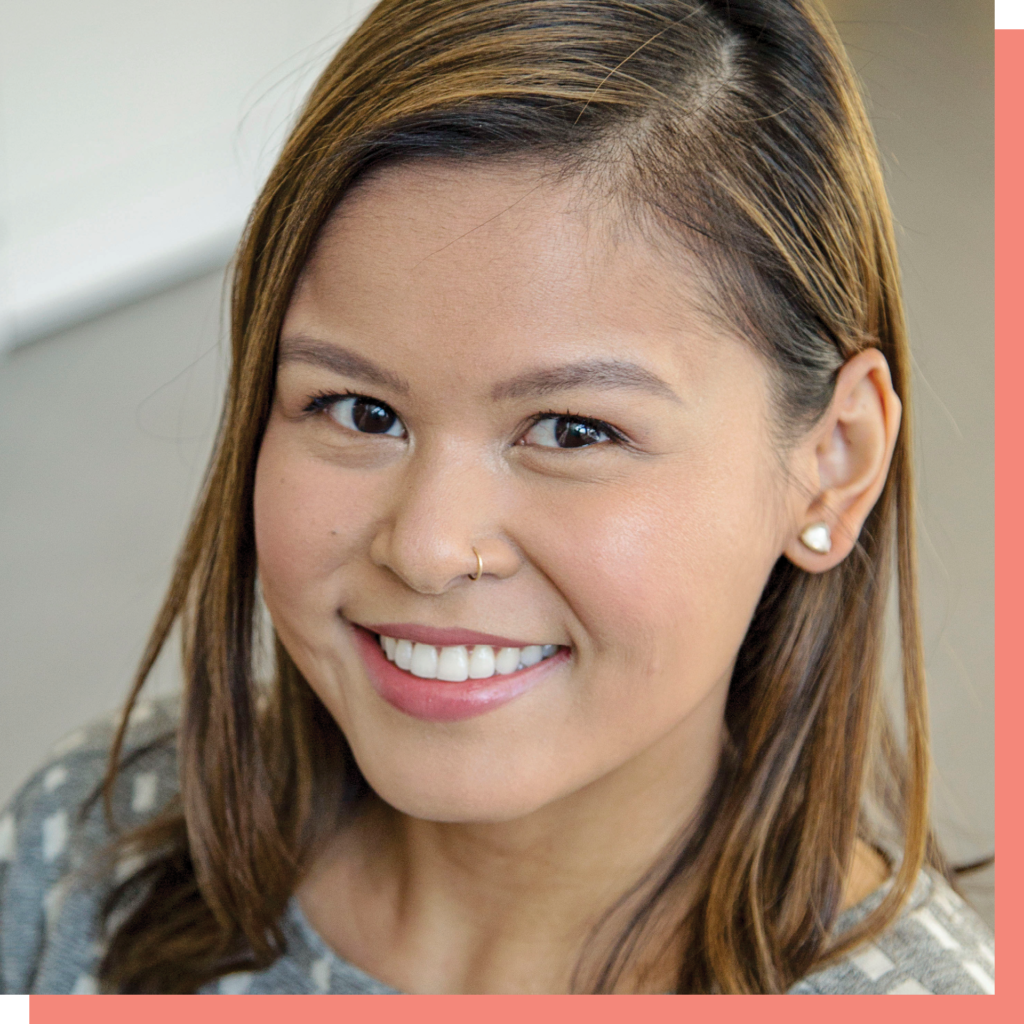 "You don't have to do something out of the ordinary to make a special impact. Be mindful of how to make the small moments count."
-Hannah Mercader
Age: 27
Hometown: Calgary, Alberta
Currently Residing In: Calgary, Alberta
Affiliations: Mama na Mtoto, Cumming School of Medicine, University of Calgary
What influenced you to become a change-maker?
From a very young age, I have always had an interest in the health of vulnerable populations. Being born in rural Philippines and growing up in a low-income immigrant family in Canada, I understand the challenges of navigating through socio-economic inequities to achieve a healthy and well-balanced life. I'm passionate about working in public health as I hope to lessen these barriers for families, especially among vulnerable women and children, so that they can reach their potential and have happy and healthy lives.
How does your work promote gender equality in Canada and around the world?
As the Research Coordinator for Mama na Mtoto, I help support several maternal, newborn, and child health projects in Tanzania and Uganda. Through having a gender and health equity advisory committee and conducting gender-sensitive qualitative research, we are able to better understand the barriers that prevent pregnant women and mothers from accessing quality care. One interesting finding from our research is that many health facilities give preferential treatment to women who are accompanied by their husbands, in an effort to encourage male involvement. While this is a well-intentioned rule, it inadvertently isolates single mothers, particularly pregnant adolescent girls. Such findings have facilitated powerful discussions with government and health representatives regarding how to better provide equitable health care to the most vulnerable women.
How does the work you do addressing gender inequality connect to progress on the other Sustainable Development Goals?
In many countries and societies, women are not provided the same opportunities and rights as men, yet they comprise about half of our population and are often the primary caregivers of their households. If we want to fight for global sustainable development, we need to ensure that girls and women are equally equipped to take on the challenge. When young girls are provided quality education, they can pursue a career that can help lift their families out of poverty. When women have safe working conditions and are provided equitable pay, they can help contribute to their country's economic growth. When working towards gender equity, it's important that men are also educated and encouraged to be advocates. When youth have strong male and female role models practicing gender equity, the achievements made through the SDGs will be sustained throughout many generations.