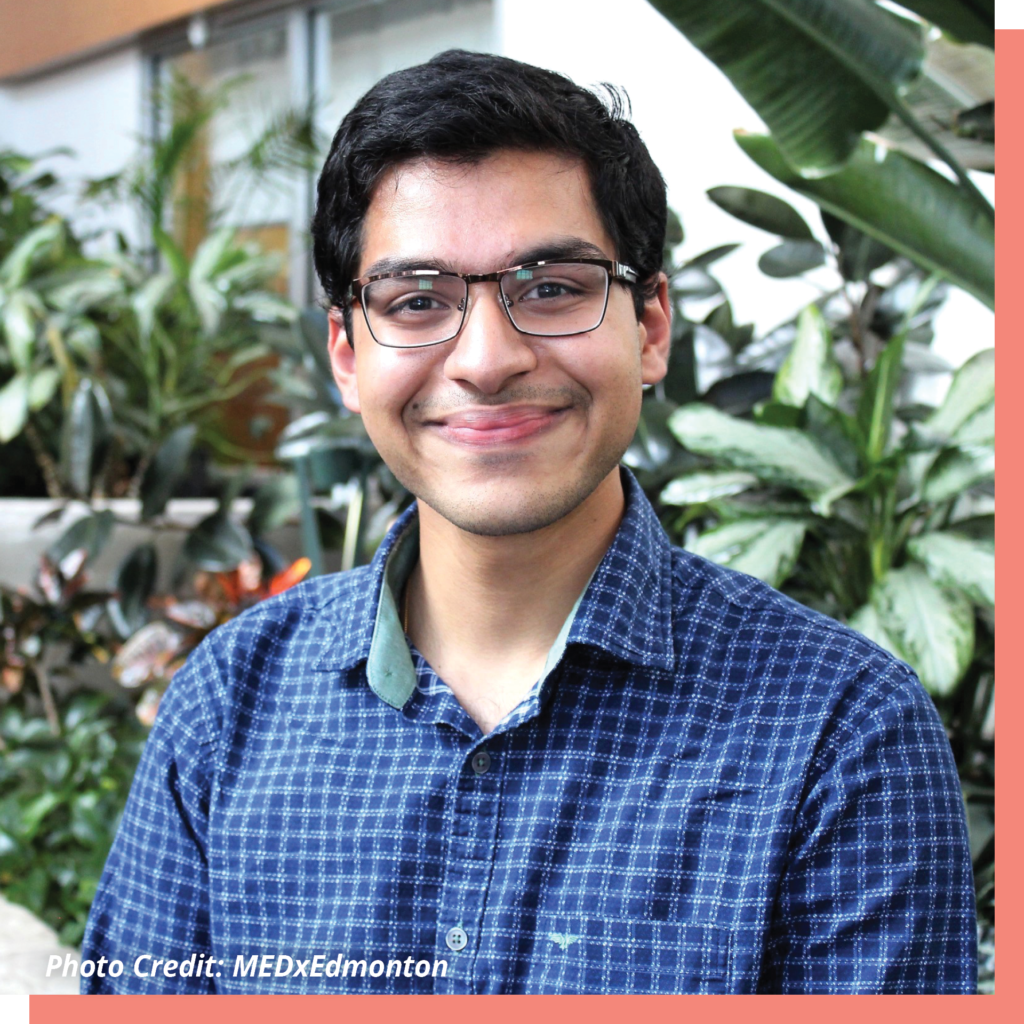 "I urge you to pay back to community, leave a trail of breadcrumbs for the prospective engineer, scientist, or astronaut, and pass the baton as you strive for personal success."
-John Christy Johnson
Age: 22
Hometown: Angadical, Kerala, India
Currently Residing In: Edmonton, Alberta
Affiliations: University of Alberta Rehabilitation Robotics Laboratory, ClickandPush Accessibility Inc., TEDxUAlberta
What influenced you to become a change-maker?
As an Indo-Canadian and identical twin, I spend a fair proportion of my time thinking about fairness and equitability. How can we level the playing field of society for participation of all? I am an advocate of "leaving no person behind" and passionate about universal design, accessibility, and engineering a more inclusive society.
I collaborate with a team of engineers, scientists, and artists at the Rehabilitation Robotics Lab. A few of us co-created a start-up called ClickandPush Accessibility Inc. to develop a centralized mapping app highlighting barriers to wheelchair mobility and universal access. We formed an accessibility advisory council united by a common desire—to create safe, inclusive physical spaces where people of all capacities are valued, respected, and empowered. We are currently working to map the University of Alberta to make the institution a leader in accessibility
How does your work promote gender equality in Canada and around the world?
Discrimination, bias, expectations, and stereotyping are limiting the potential of girls and women around the globe and, in doing so, deterring sustainable development. One way my work bridges this gap is through sparking interest in STEM for girls and women. At our laboratory, we routinely showcase interactive tours of our cutting-edge innovations in virtual reality and robotics. Catalyzed by work of organizations such as Women in Scholarship, Engineering, Science and Technology (WISEST), we've been able to engage with high school girls and young mothers. We hope this early exposure recruits women into STEM fields
around the world.
Storytelling represents a powerful way to question societal gender norms and roles. In selecting speakers for TEDxUAlberta, I gathered and vetted a diverse roster of women hailing from disciplines where they are traditionally underrepresented, including politics, tech, and engineering, bringing them to the global spotlight.