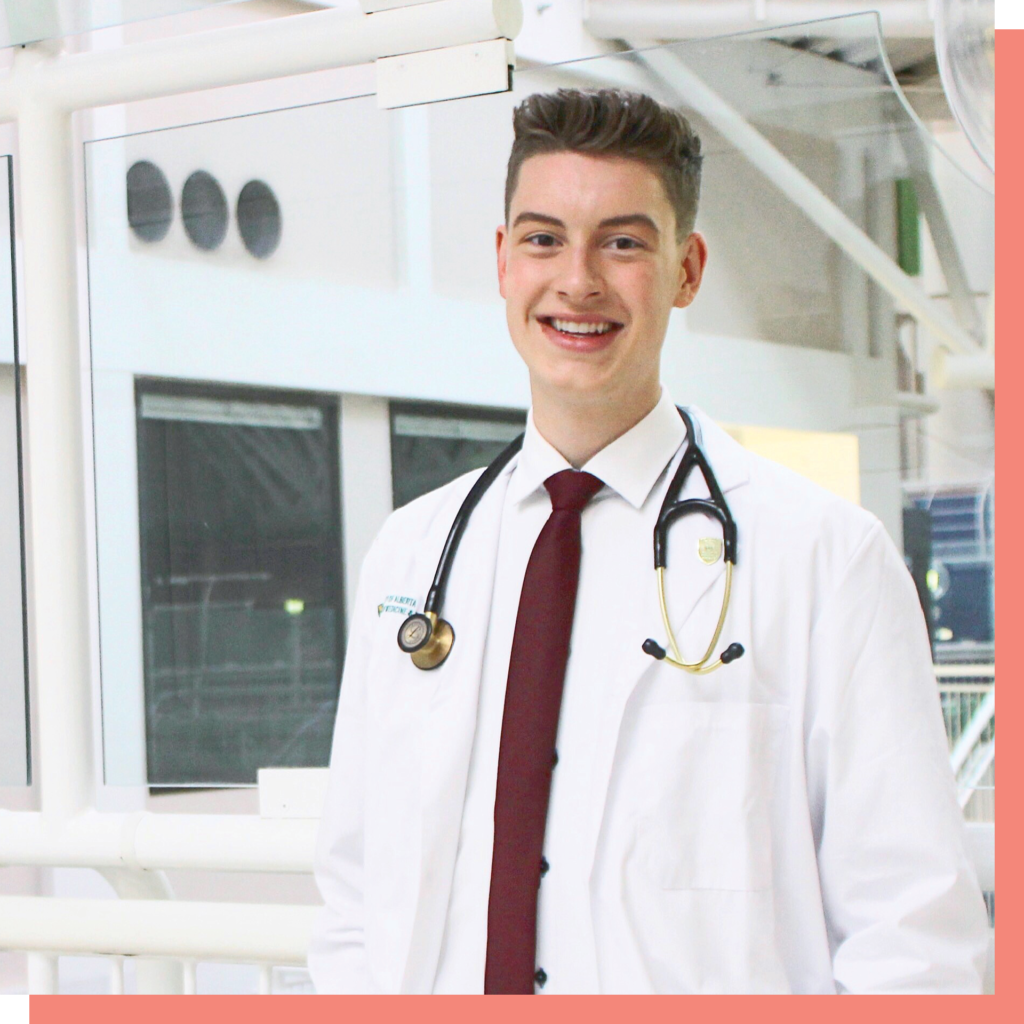 "I invite all youth in our community to identify opportunities to create change and to not be afraid to pitch their ideas to mentors for support."
-Bryce Thomsen
Age: 23
Hometown: Camrose, Alberta
Currently Residing In: Edmonton, Alberta
Affiliations: TEC Edmonton, Health City, University of Alberta Faculty of Medicine
What influenced you to become a change-maker?
Growing up in a small town in rural Alberta, I always wondered what life was like on the global stage. I was fascinated with various cultures and their ways of life, but soon realized individuals faced inequities solely because of the environment they were born into. Passionate and motivated to make a change, I started to address these inequities by founding a polio campaign to vaccinate children in refugee camps, and moving to Australia to improve health outcomes amongst Indigenous communities through collaborative research. This journey has since led me into the field of medicine, where I have a special interest in reducing sexual violence, improving access to sexual and reproductive health care services, and increasing gender equality. I have since entered into the field of social entrepreneurship, co-founding a medical software technology aimed at reducing barriers to sexual and reproductive health care services.
How does your work promote gender equality in Canada and around the world?
One of the projects I am a part of has been aiming to reduce the prevalence of HPV-related cancer through the use of an innovative, self-administered cervical cancer screening device developed at the University of Alberta. This technology is meant to replace traditional pap smears, which some women avoid due to the stigma associated with the examination process. The technology is currently being validated in partnership with a hospital in Kenya, where woman perform the self-administered vaginal swab themselves, empowering them to take ownership over their health and, hence, reducing barriers to reproductive health care.
Additionally, I have worked to reduce sexual violence on campus, in the community, and on the global stage. Recently, I attended a summit in Romania with leaders from all over the world discussing methods to reduce gender-based violence, and have since spoken at various events regarding bystander intervention strategies and the reduction of rape culture on campus.
How does the work you do addressing gender inequality connect to progress on the other Sustainable Development Goals?
The Sustainable Development Goal of gender equality is fundamental to the progress of society towards a just and equitable world. Gender is interwoven into all aspects of our lives, and the intersectionality between gender and race, sexual orientation, and socioeconomic status may combine to further compound inequality. We must continually work to remove the negative impacts that gender discrimination has on our communities.