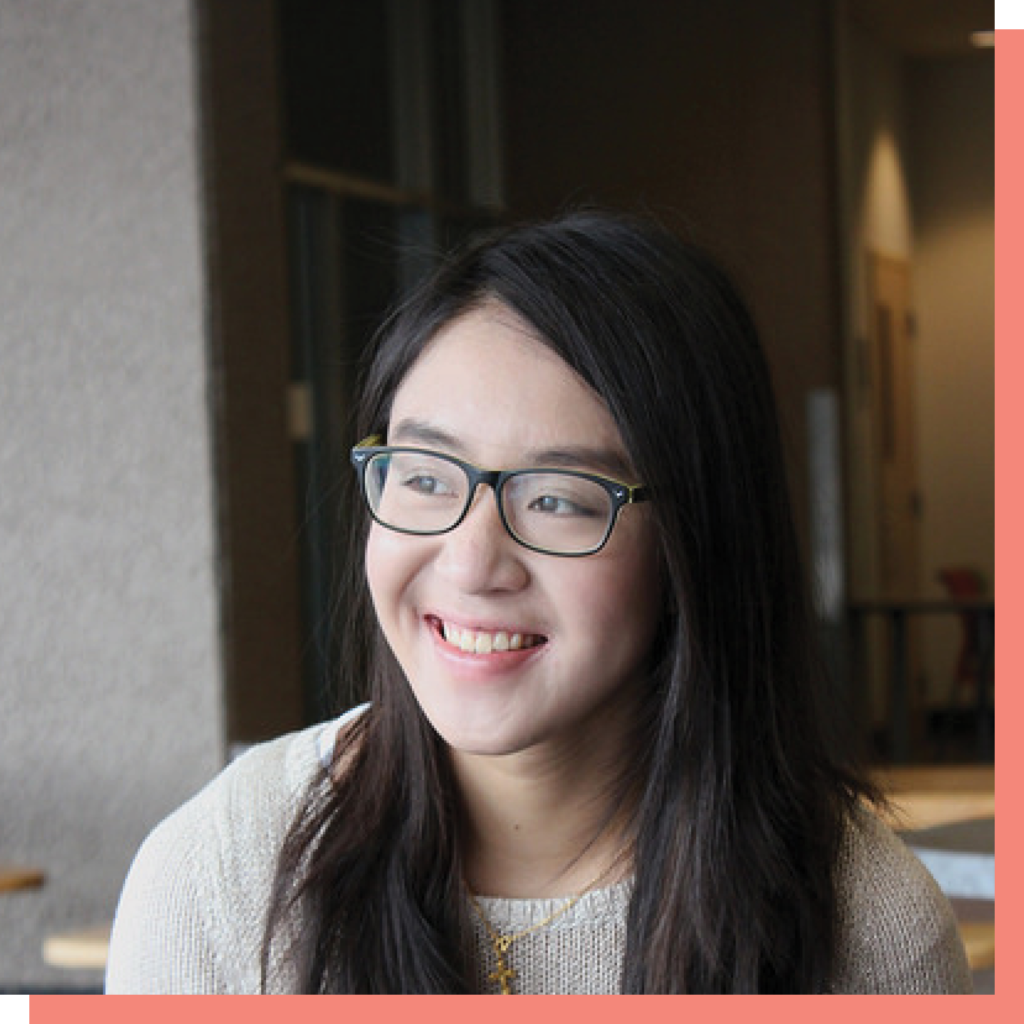 "As young individuals, we have a unique opportunity and responsibility to advocate for marginalized populations, and strive to effect positive change in our communities."
-Tina Guo
Age: 22
Hometown: Calgary, Alberta
Currently Residing In: Calgary, Alberta
Affiliations: Students Against Domestic Abuse Association, Outrun the Stigma Calgary, Student Run Clinic
what influenced you to become a change-maker?
Born to a poor, first-generation immigrant family, I understood at a tender age the irreplaceability of diligence and tenacity. However, because of the many opportunities afforded me and generous individuals who invested in my potential, I have been able to follow my passion and am now a medical student at the University of Calgary's Cumming School of Medicine. My desire to repay my community for this support propels me to help others access similar opportunities. Therefore, when one of my closest friends confided in me about her experience with domestic abuse, her tenacity inspired me to champion domestic abuse survivors and pioneer a movement to raise awareness about domestic abuse and dating violence.
How does your work promote gender equality in Canada and around the world?
Domestic abuse and dating violence disproportionately affect women. Statistics report that 80% of survivors of intimate partner violence are women, which has remained consistent over time. To raise awareness about the misconceptions and realities surrounding domestic abuse, I founded the Students Against Domestic Abuse Association, the first student-run initiative of its kind in Canada. As the co-executive director, I have collaborated with a team of students to organize three annual Road to Resilience conferences, which have empowered survivors to share their stories, and constructed the foundations of a campus wide support network for survivors.
What change would you like to see in the world by 2030?
It may be ambitious to aspire to a world without domestic abuse in the next 11 years. However, by 2030, it is entirely reasonable to aspire to a world in which educational curricula addresses healthy relationship dynamics and the various forms in which domestic abuse manifests itself. We also need to focus on the proactive measures of early interventions and prevention, which are critical in addressing the origins of domestic abuse, rather than relying on reactive measures such as domestic violence shelters and law enforcement. All professions which may interact with survivors, such as law enforcement, medicine, and counselling, should provide training on how to respectfully interact with survivors.