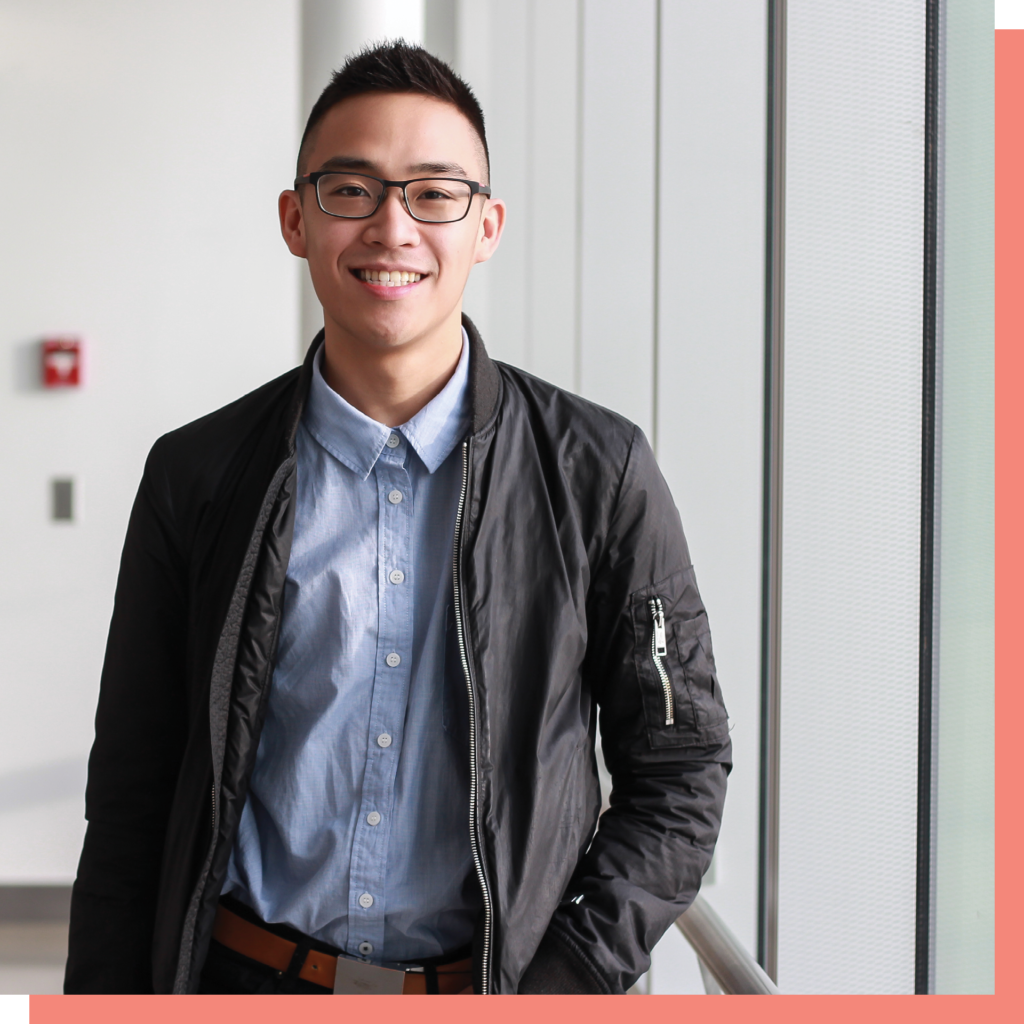 "As an advocate, it is important to
recognize your own privilege and help elevate the voices of others, rather than replace them with your own."
-Alex Wong
Age: 22
Hometown: Calgary, Alberta
Currently Residing In: Edmonton, Alberta
Affiliations: MD Admissions Initiative for Diversity and Equity, Medical Students' Association – University of Alberta, Canadian Federation of Medical Students, Net Impact
What influenced you to become a change-maker?
My passion for medicine stems from my belief that good health is one of the cornerstones of being able to live a happy and meaningful life. As an MD/MBA student, I have been struck by how important social determinants, such as one's income, housing, and education, are in influencing the well-being of our communities. Groups that have been marginalized by society are disproportionately burdened by chronic disease and poor health outcomes compared to the general population. My desire to correct this injustice has driven me to correct the social environments that create and perpetuate health inequities.
How does your work promote gender equality in Canada and around the world?
I promote gender equity by working to create spaces within my community that recognize and celebrate diversity. In collaboration with the University of Alberta's Faculty of Medicine, I co-founded the MD AIDE program last year to provide free tutoring and mentorship for low-income and Indigenous students wishing to pursue medical school. Reducing financial and social barriers inherent in the admissions process will serve to produce a physician population that is more reflective of Canada's diversity.
I also sit on the Equity, Diversity and Inclusion Advisory Committee for the University of Alberta's Faculty of Medicine, helping to create a more inclusive working and learning environment by reviewing existing systems, policies, and practices. Outside of the university, I volunteer with Net Impact, in which I am part of a team working to assist a local firm to incorporate gender and other diversity targets within their human resource practices.
What inspires you to make a difference in the world?
I would like to see a world where everyone is able to fully participate in society, regardless of gender, race, or other identity factors. I would like to see a world where barriers in our institutions have been eliminated, where there in no longer inequity in health outcomes, and where the unique contributions of historically marginalized populations are valued.