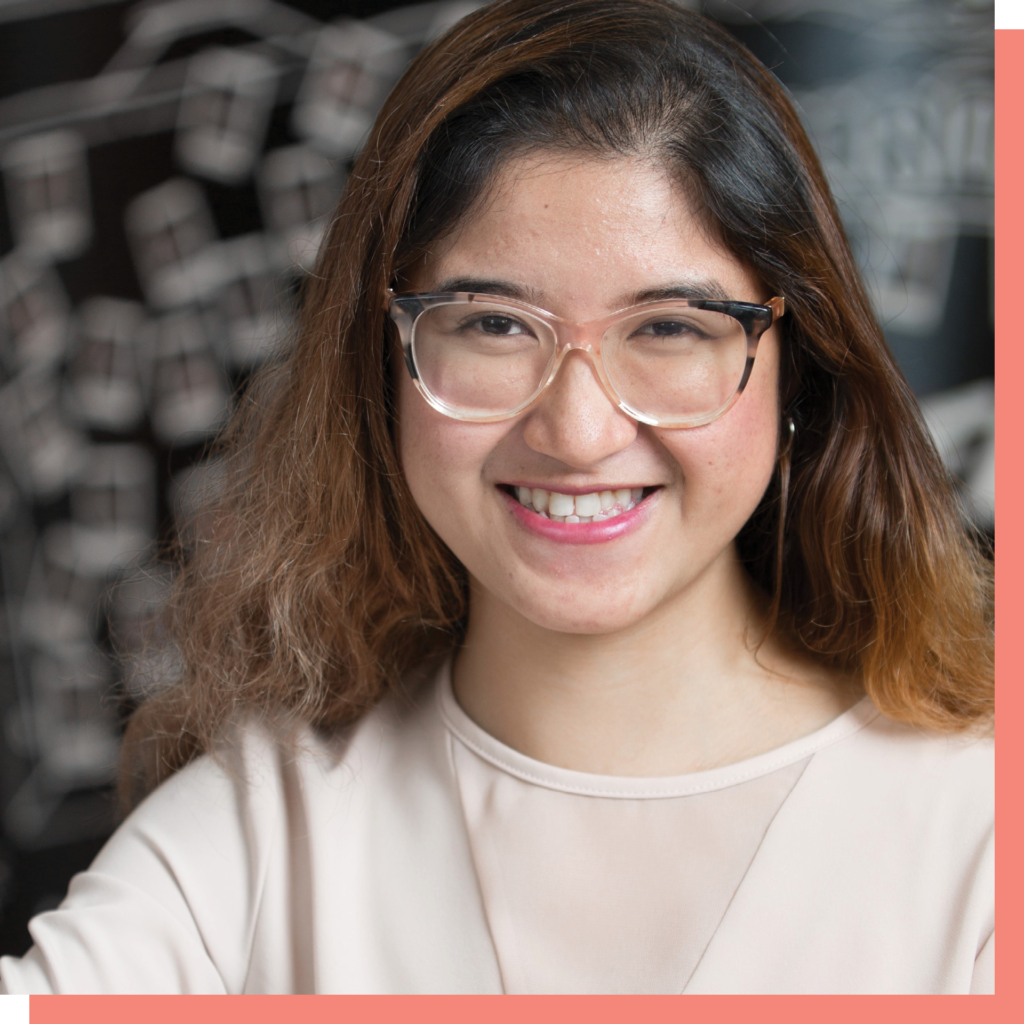 "Encouraging young women and men in STEM is key to gaining more leaders and problem solvers that can address our current concerns in new, innovative ways."
-Janica Altea L. Echavez
Age: 23
Hometown: Cebu, Philippines
Currently Residing In: Calgary, Alberta
Affiliations: Next 36 Canada, Canadian Commission for UNESCO Youth Advisory Group, Science Expo Canada, Foundation of Student Science and Technology
what influenced you to become a change-maker?
I was born and raised in the Philippines. While we owned a family exporting business, I was aware that additional support would be needed for me to complete my education. This had an impact on how I approached my schooling and caused me to question why opportunities were not equitably shared among young people. The gaps in the Philippines became more apparent when I moved to Canada and saw that clean water was offered abundantly from the tap. Inspired by this, I wanted to become an engineer, focusing on smart water technologies for managing water resources in urban and rural settings. In the past, I focused my solutions on identifying better water filtration in rural places, modelling means to reduce disease carriers in water, and assisting in the development of a mobile app to detect water disruptors. While these are important solutions, I believe the greater challenge is rethinking and addressing the way we live
How does your work promote gender equality in Canada and around the world?
One of the most fulfilling endeavors that I've been able to do involves building communities of passionate students around science, technology, engineering, and math (STEM). Through Science Expo Canada and the Foundation of Student Science and Technology, I've been heavily involved in expanding student enrichment programs in Alberta, eventually helping to increase the organizations' reach to roughly 1500 students. In the process, I was named an Ambassador for Women in Science for the Prairie region through the Canadian Engineering Memorial Foundation. I spoke at local high schools and newcomer-focused conferences about the importance of getting more girls into STEM, encouraging youth to take advantage of youth leadership and engagement programs geared towards science.
What inspires you to make a difference in the world?
Growing up with creative and industrious parents, I've always enjoyed making new things and solving different problems. This process is even more fulfilling when done for a greater cause. The capacity to create high impact, matched with the fact that I can work with other talented and passionate people, motivates me on a daily basis.