"Development is possible because change is possible. In order to solve globally complex issues, we need to uplift one another and work together."
AGE: 23
PRONOUNS: She/Her
HOMETOWN: Calgary, Alberta
CURRENT RESIDENCE: Calgary, Alberta
ORGANIZATIONS:
Alinea International

Student Accessibility Services, University of Calgary

Peace Africa Consulting Centre of Education and Training (PAACET)

Global Development Society, University of Calgary
Sustainable Development Goals (SDGs)
I am most passionate about: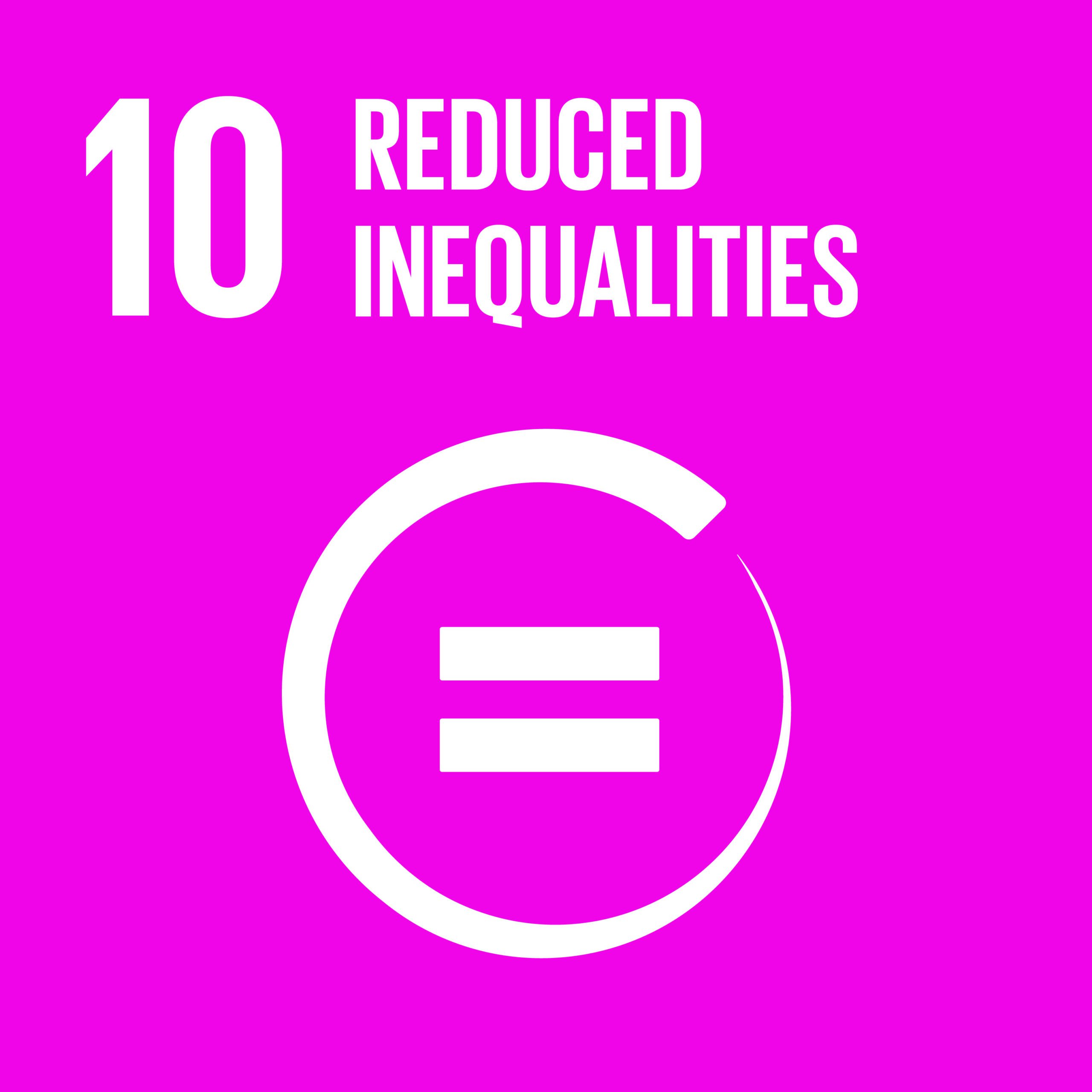 Which SDG Are you most passionate about and why?
I am most passionate about Goal 10: Reduced Inequalities. I don't believe that any of the other goals could be achieved if there is still systemic inequality within and among countries. If only a minority of individuals can enjoy the benefits reeled from joint global action, then we have failed in our goal to create an inclusive and just world. COVID-19 has impacted every one of us differently, some more than others. The issues are many: the proportion of the global population who are refugees has more than doubled since 2010; income inequality is skyrocketing globally; many Indigenous communities still do not have access to clean drinking water. These are issues happening across the world and even right next door. If reducing inequalities is not at the forefront of policy discussions and public concerns, then we are doing more harm than good.
What Issues are you most passionate about and what inspires you to take action?
I am most passionate about issues related to human rights and social justice, specifically poverty, inequality, racism, and discrimination. Working in solidarity with my community is what inspires me to take action. By surrounding myself with motivated and like-minded people, I feel strong and empowered, and global issues that once felt distant and daunting to solve alone begin to feel less unsolvable. I also strongly believe that in order to fully understand these issues, the voices of those with lived experiences should be lifted and amplified. Knowledge is also power. The more time you spend educating yourself, learning and unlearning, and reflecting, the more empowered and confident in taking action you will become.
How have your communities and those around you helped you to take action and make a difference?
I have much to learn about how I could use my skills as well as work in solidarity with others to achieve transformative change. My experiences as a Chinese Canadian with the Chinese community have taught me of the unique and nuanced challenges that newcomers and immigrants face when they come to Canada. My work at the University of Calgary has taught me so much about the systemic barriers that international, non-English speaking students and students living with disabilities face in education. Without the support and teachings of my community and mentors, these issues seem almost insurmountable. My mentors and peers have helped empower, foster, and equip me with the skills to effectively advocate for justice and take action. Through acceptance, knowledge-sharing, compassion, and mentorships, I've been able to cultivate my skills and broaden my perspectives. My motto is that the whole is greater than the sum of its parts and that communities can accomplish greater things together than alone.
What do partnership and collaboration mean to you in your life and your work?
Collaboration has been a beacon of hope in my life when I have not known how to tackle personal and community challenges. I believe partnership is the cornerstone of development. Without collaboration, we cannot have development.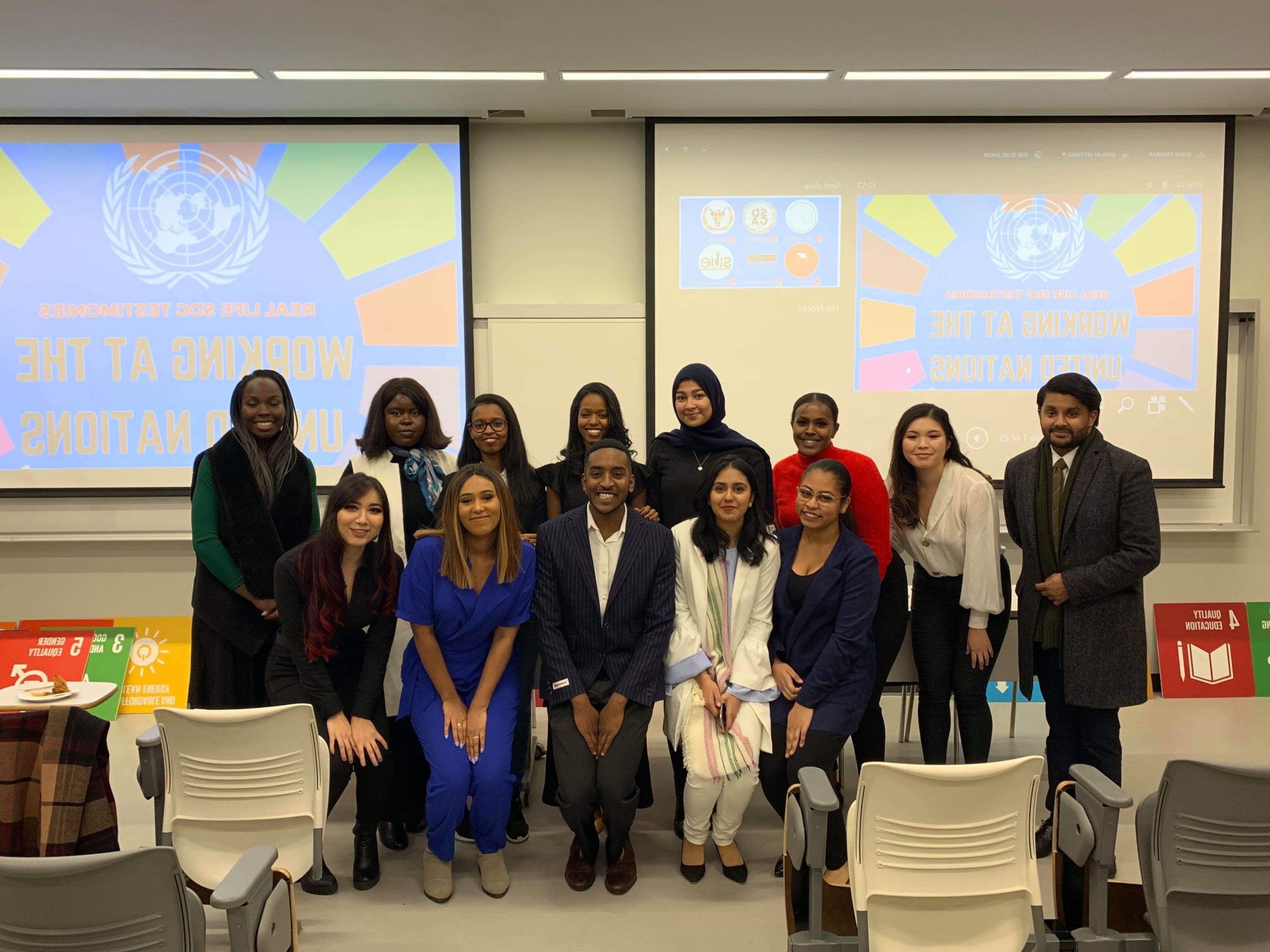 Angela and her team at the University of Calgary after leading a successful educational event and panel on the SDGs and Working at the United Nations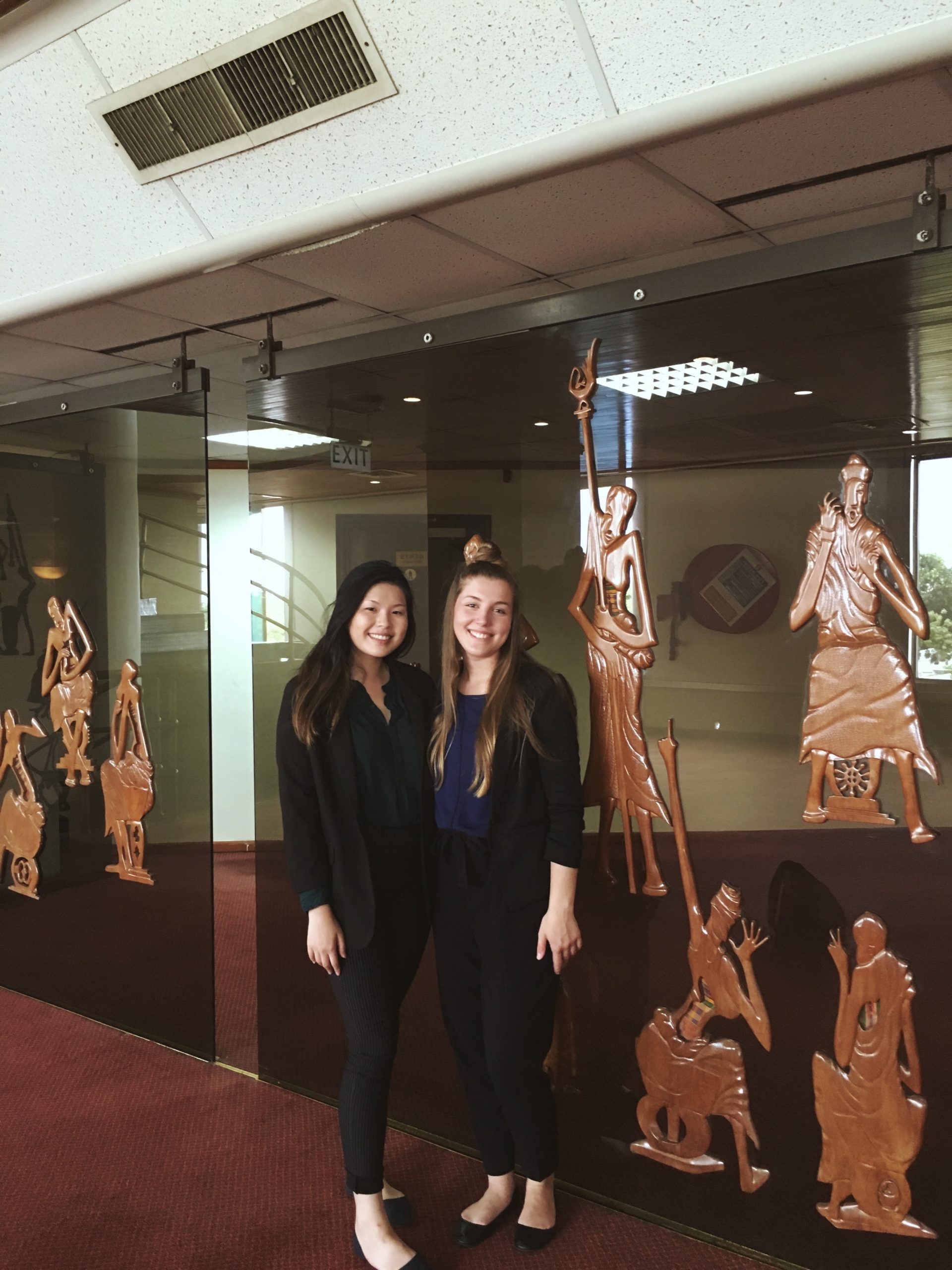 Angela at the Parliament House of Ghana after consulting with members of parliament on development and political issues in Ghana.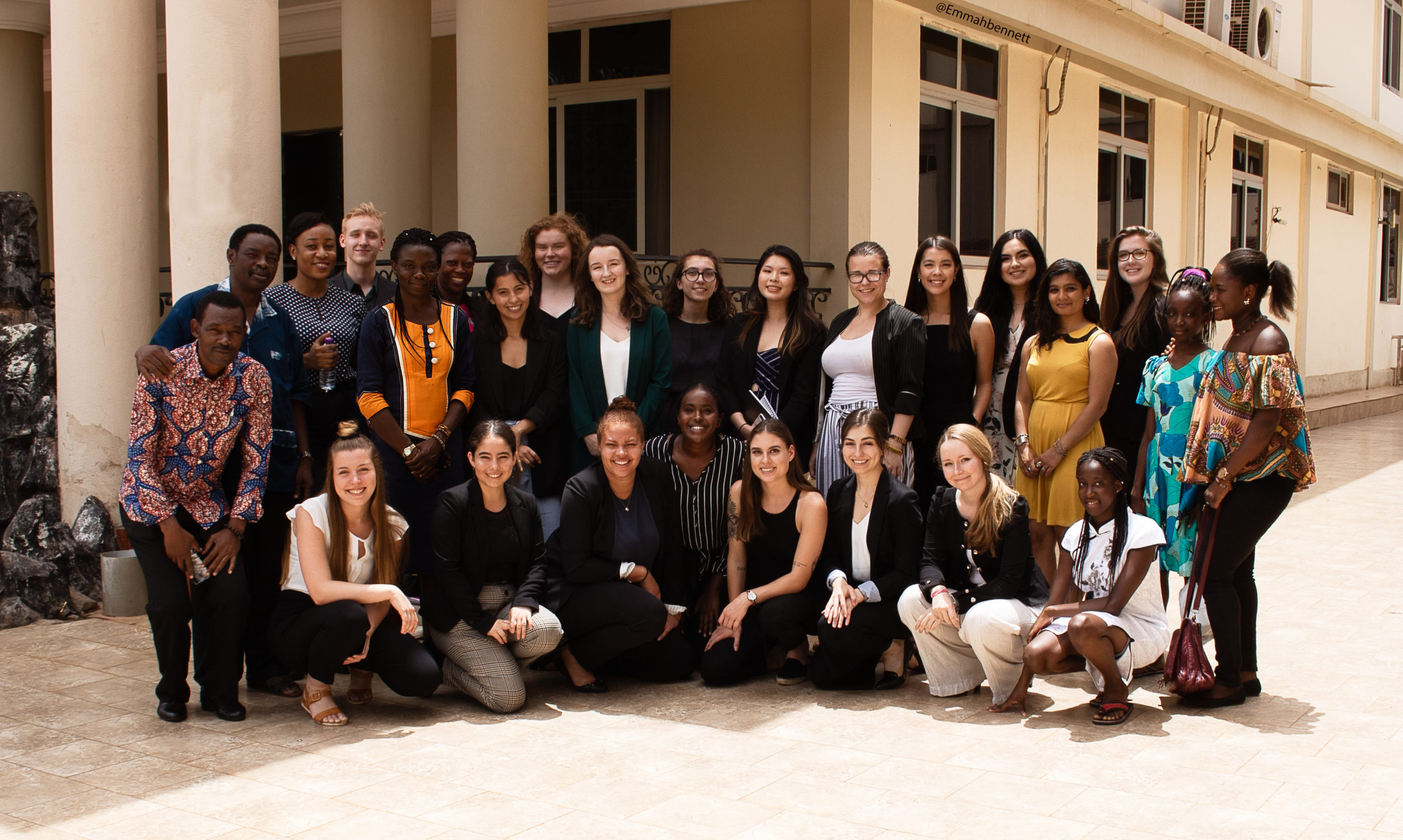 Angela and her team after successfully coordinating and presenting at a conference in Tamale, Ghana on interdisciplinary perspectives in development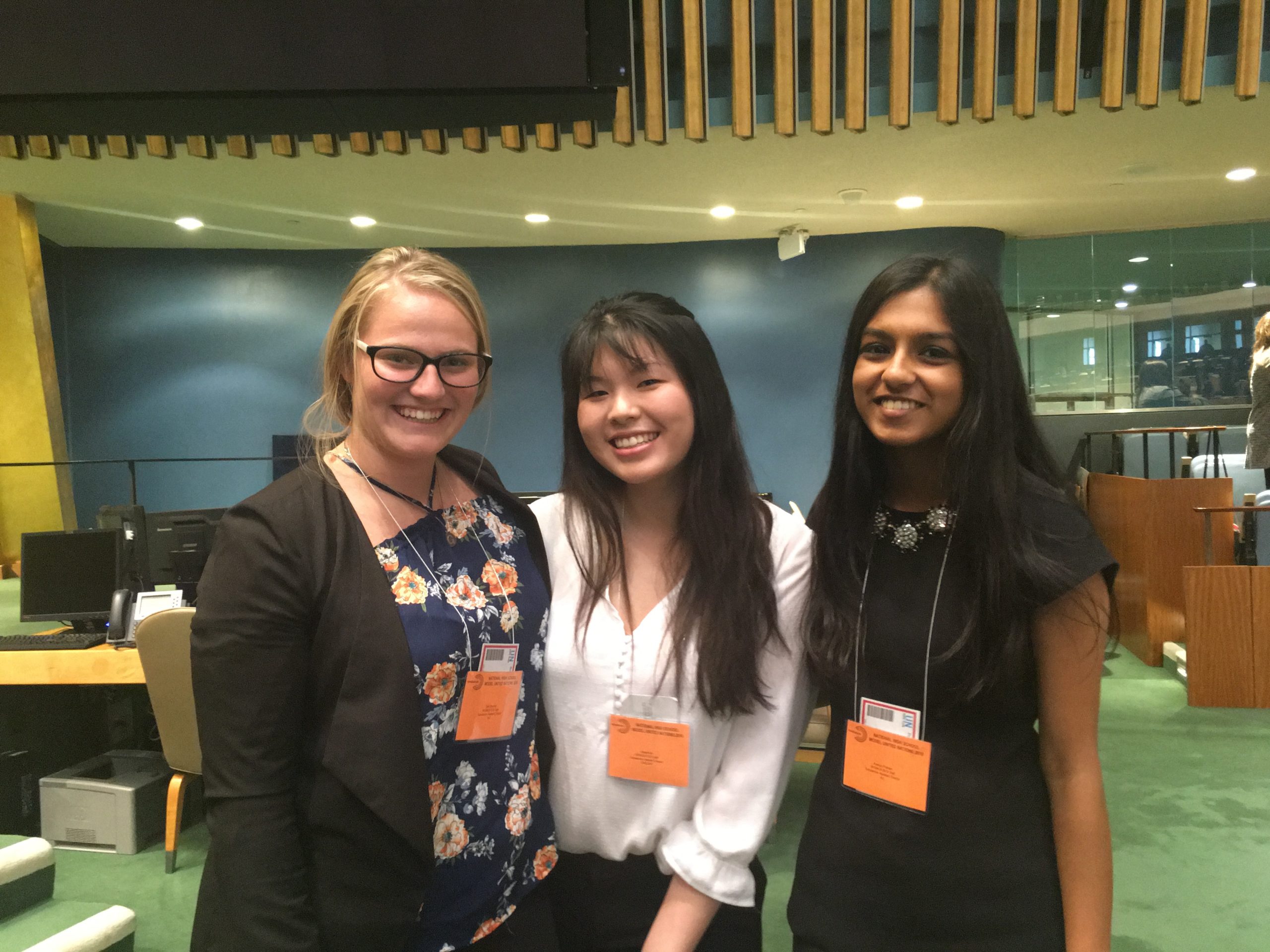 Angela at the United Nations General Assembly Hall for the opening ceremonies of the National High School Model United Nations Conference, which she staffed as a substantive director facilitating debate on international topics for over international high school students.