"Only when the gender gap is lessened, can we create an environment where innovation, respect, and creativity flourish."
AGE: 20
PRONOUNS: She/Her
HOMETOWN: Calgary, Alberta
CURRENT RESIDENCE: Toronto, Ontario
ORGANIZATIONS:
Articulate Initiative

Plan International Canada

Women's Executive Network
Sustainable Development Goals (SDGs)
I am most passionate about: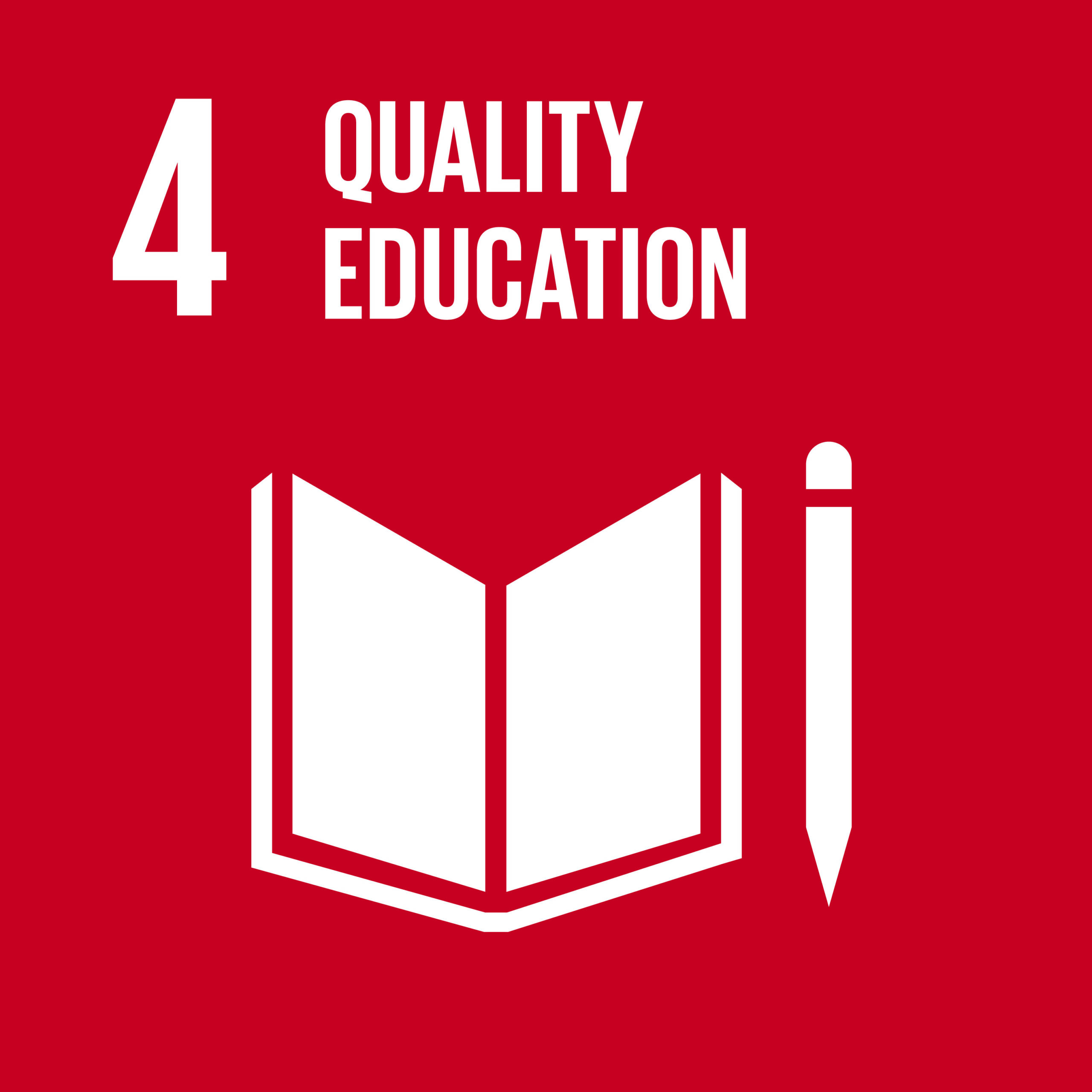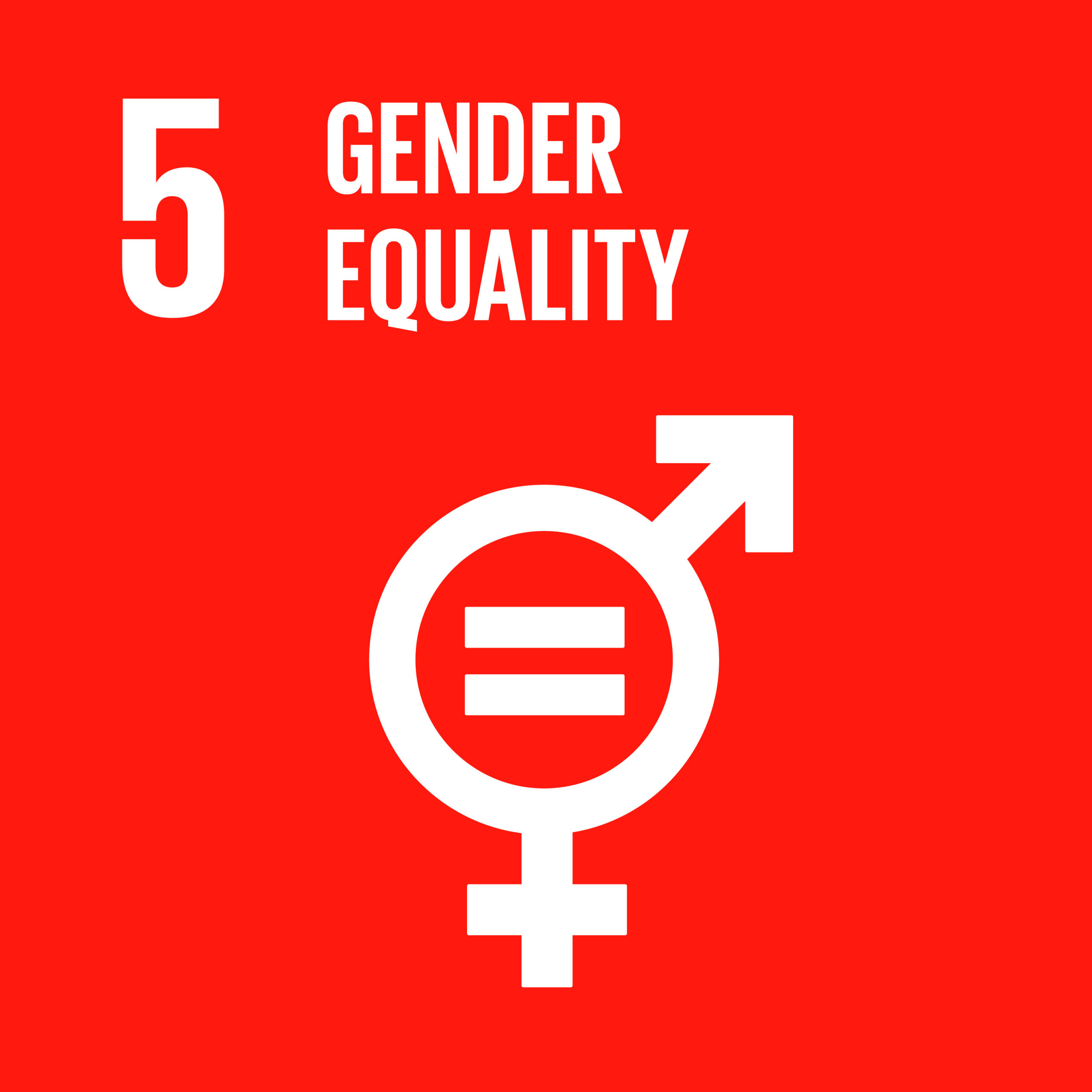 Which SDGs are you most passionate about and Why?
The SDGs I am most passionate about are SDG 5: Gender Equality and SDG 4: Quality Education. No country in this world has achieved gender equality yet, and the negative impacts of this continue to hinder the success of many around the world, specifically those belonging to marginalized groups. Growing up as a girl with Indian ancestry, I was well aware of the gender differences that allowed a select few to pursue educational endeavours. Especially in technical fields like engineering or medicine, the gender gap only serves to create negative stereotypes and prevents girls like me from looking to role models. This knowledge only fuels my passion for ensuring that everyone has access to quality education and is able to pursue their dreams. I wish to be a role model for young girls who face similar or worse obstacles than me and show them the power of being a woman. I truly believe that anything is possible, and one day we will live in a more equal and just world than today.
What issues are you most passionate about and what inspires you to take action?
The issues I am most passionate about are gender inequality, poverty, and the lack of access to quality education. I was born in India, where numerous girls are prohibited from pursuing higher education. While Canada is a more developed nation with a plethora of resources, the gender gap still persists in many sectors. Youth like me must work towards narrowing this gender gap and allowing women to overcome negative stereotypes in the workplace. Only when the gender gap is lessened can we create an environment where innovation, respect, and creativity flourish. Having been witness to the experiences of women from marginalized communities and the drive to be a role model to young girls like me inspired me to take action.
How have you communities and those around you helped you to take action and make a difference?
The communities around me play an essential role in my drive to make a difference in this world. As an Indian woman, I am not only able to empathize with the issues faced by groups experiencing marginalization worldwide but also able to work towards raising awareness about the issues such communities face. My non-profit organization, Articulate Initiative, is working to do exactly that through highlighting artists from communities experiencing marginalization worldwide, tackling the lack of resources provided to these communities, and directly supporting numerous shelters across Canada, alongside hosting multiple hygiene drives. Learning about diverse experiences, cultures, and traditions inspires me to provide a path to making their voices and concerns more audible and visible.
What do partnership and collaboration mean to you in your life and your work?
Partnership and collaboration are the essential ingredients to success in my life and work. They allow me to critically evaluate my strengths and weaknesses alongside optimizing resources to further the causes of gender equality and quality education.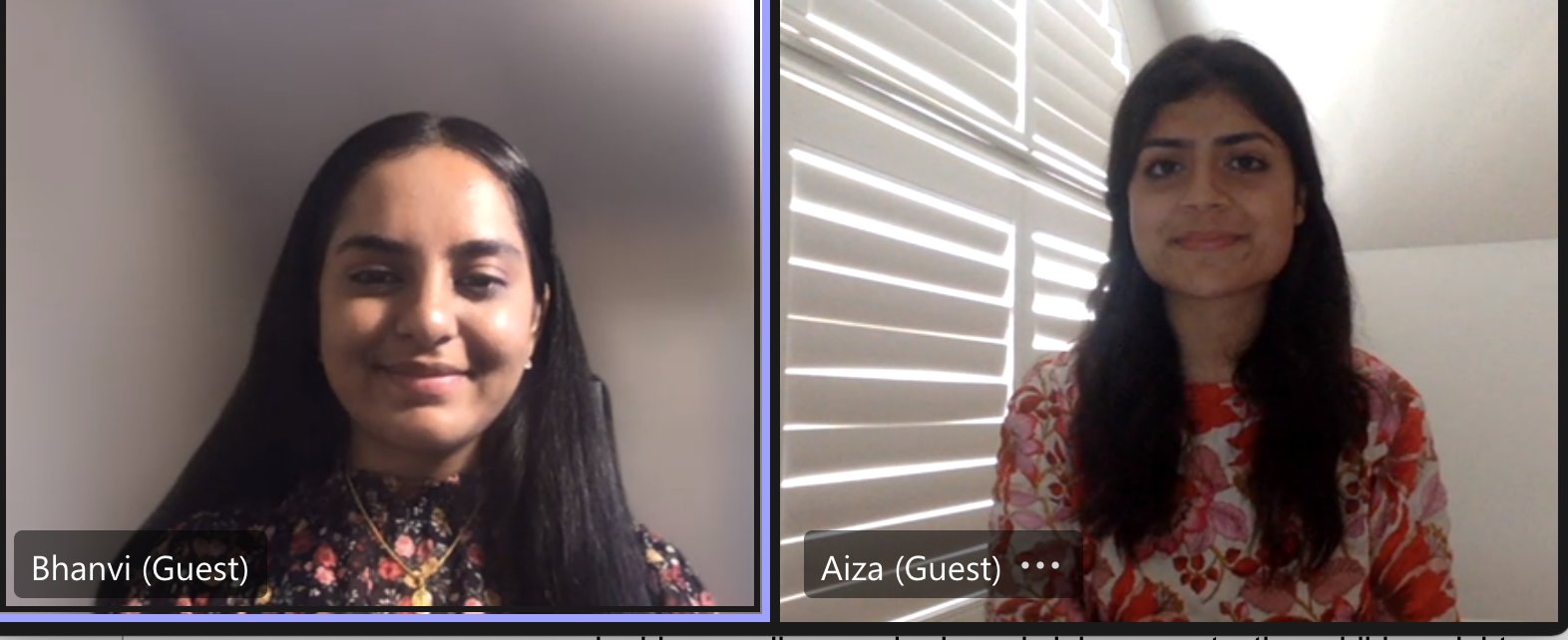 Bhanvi and colleague representing Plan Canada to discuss G7 priorities of health, technology, economy and climate change while looking to address them with a gender-based approach with representative Michael Bonser.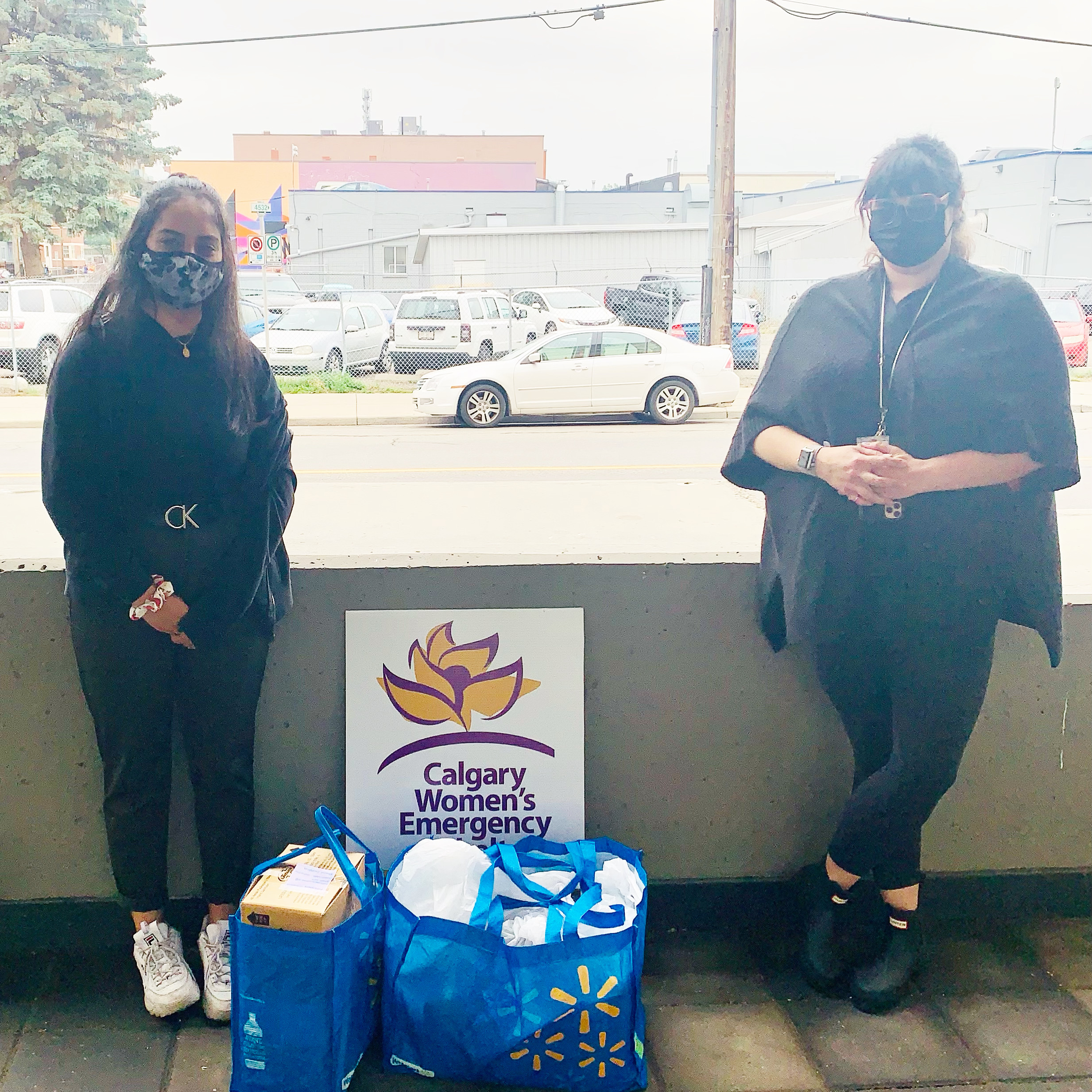 Bhanvi (left) participating in a hygiene drive hosted by the Articulate Initiative. Over $200 worth of hygiene products were donated to Calgary Women's Shelter.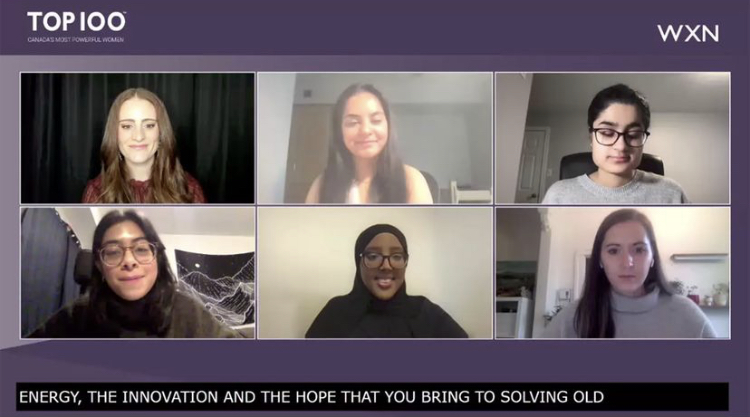 Bhanvi (top middle) speaks about the intersection of health and gender equality after her Top 100 Most Powerful Women of Canada win.