"We must recognize the social and educational disadvantages that women face; let us involve youth, the changemakers of tomorrow, in volunteering and fundraising endeavours to combat gender inequality and promote discussion from a young age."
AGE: 17
PRONOUNS: She/Her
HOMETOWN: Calgary, Alberta
CURRENT RESIDENCE: Calgary, Alberta
ORGANIZATIONS:
Work 2 Unify Youth Philanthropy Association Ltd.

Alberta Health Services, Rockyview General Hospital

Canadian Blood Services, Calgary Youth Committee

Mental Health Literacy, Youth Advisory Council

Howard Brain Sciences Foundation
Sustainable Development Goals (SDGs)
I am most passionate about: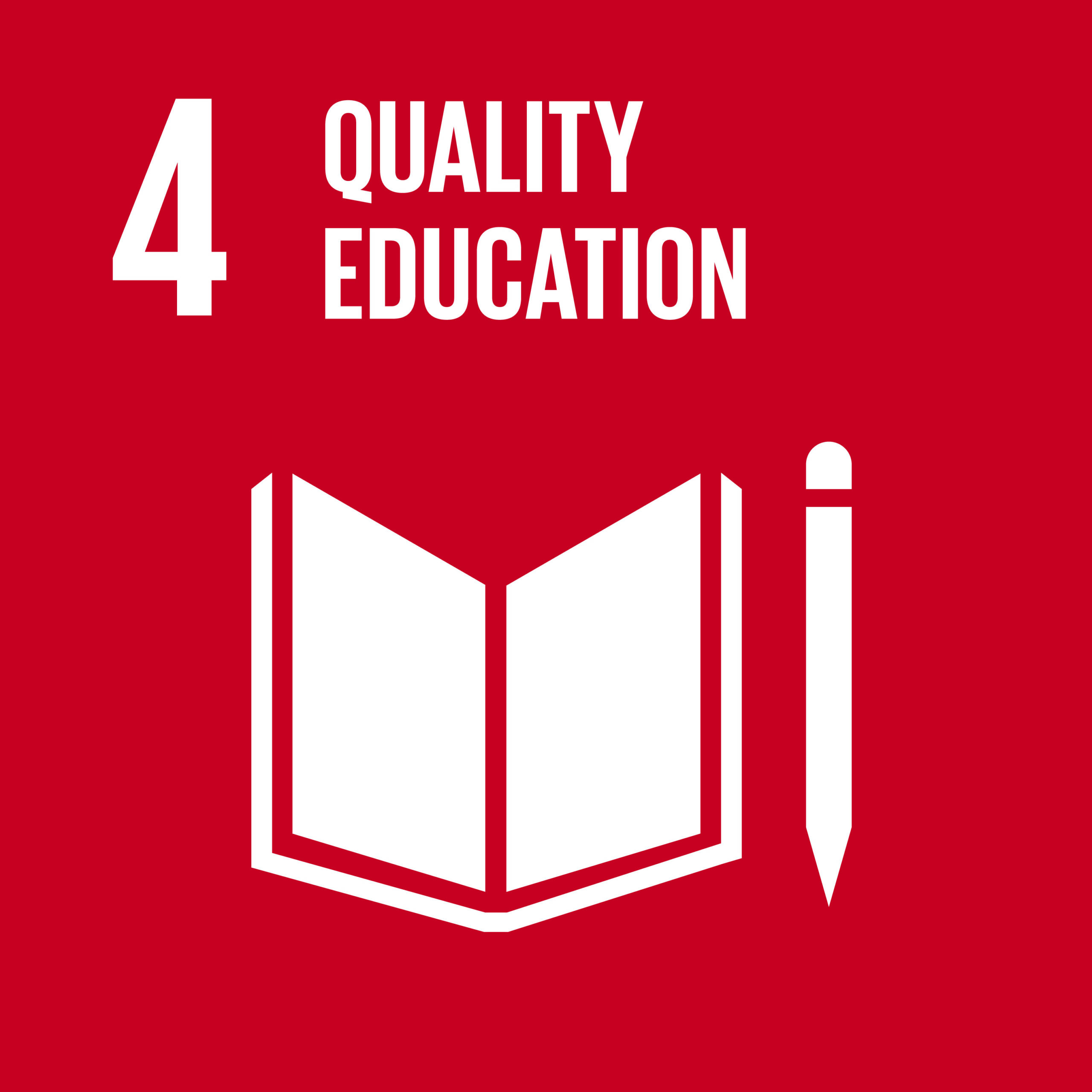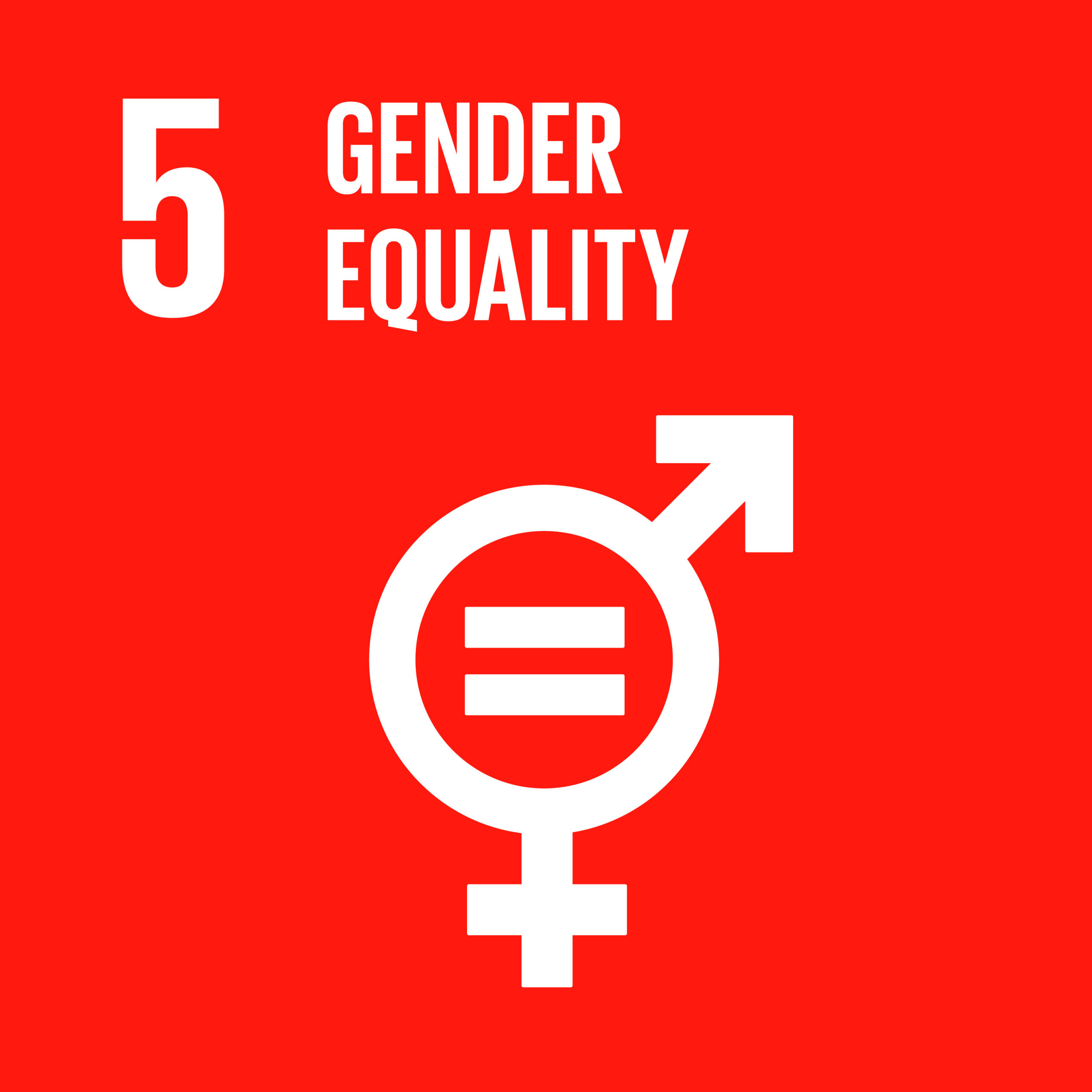 Which SDGs are you most passionate about and why?
I am most passionate about SDG 5: Gender Equality and SDG 4: Quality Education. At a young age, I came to the realization that women and girls often do not receive the same rights as men. In particular, I heard stories from my homeland, India, where women and girls may be systematically disadvantaged and have many freedoms overlooked. I have learned a lot about the unfair treatment of women around the world, which is especially evident in the lack of access to education for women in many areas.
In an effort to better educate myself on gender inequality and the lack of education for women around the world, I participated in many Model United Nations conferences throughout my schooling. The MUN committees I was a part of focused primarily on issues affecting women. Researching and simulating productive arguments for such issues has allowed me to more thoroughly understand problems, such as the lack of education and professional opportunities provided to women and the stigmas surrounding their rights in society, and better helped me focus on viable solutions.
What issues are you most passionate about and what inspires you to take action?
I am very passionate about empowering women and girls on a global scale. Women are often treated very differently than men, but by working together, we can shift patriarchal mindsets and abolish stigmas that impact the perceived role of women in society. I have been inspired to support the empowerment of women and advocate for others to do the same. My main inspiration has come from things that I have read and learned about the problems that women around the world face. Also, my home country is India, and so I have heard stories about the rights of women being overlooked in society. While that has not directly affected me in Canada, the stories have motivated me to take action. I contribute to local and international communities by supporting regional movements that aid female survivors of domestic violence and initiatives that provide resources and build schools to provide access to education for girls around the world.
Youth participation is critical for social causes. Young people are the future and have the potential to accomplish so much; however, young people often do not get the chance to spearhead impactful initiatives. Work 2 Unify is a youth-led non-profit I founded where I can fulfill my goal to work with like-minded youth and encourage their participation in important movements to benefit those with less privilege.
How have your communities and those around you helped you to take action and make a difference?
I work within my local and international communities to take action for the Sustainable Development Goals. In middle school, I recognized all that my community has provided, including a variety of opportunities to grow, enjoy life, and drive sustainable change. I founded Work 2 Unify, an international non-profit that aids those in need by organizing youth volunteers and fundraising ventures for causes such as Plan International Canada's "Because I Am A Girl" movement, the International Rescue Committee, and YW Calgary's "Walk A Mile In Her Shoes" event. Work 2 Unify's mission, and the actions its volunteers take to fulfill it, all contribute to giving back to the community.
While volunteering at the hospital and Canadian Blood Services, I am able to interact with different members of the local community. The variety of perspectives I encounter, from elderly patients to individuals at blood donation events, teach me a great deal about the world and inspire my actions. My community's support and cooperation are what motivate me to continue the work that I do.
What do partnership and collaboration mean to you in your life and your work?
Collaboration is the basis of my work and everyday life. I strongly believe that without collaboration, the SDGs cannot be achieved. The impact made possible with a team full of diverse perspectives is invaluable—a collaborative approach will progress the world towards a state of true equality and sustainability.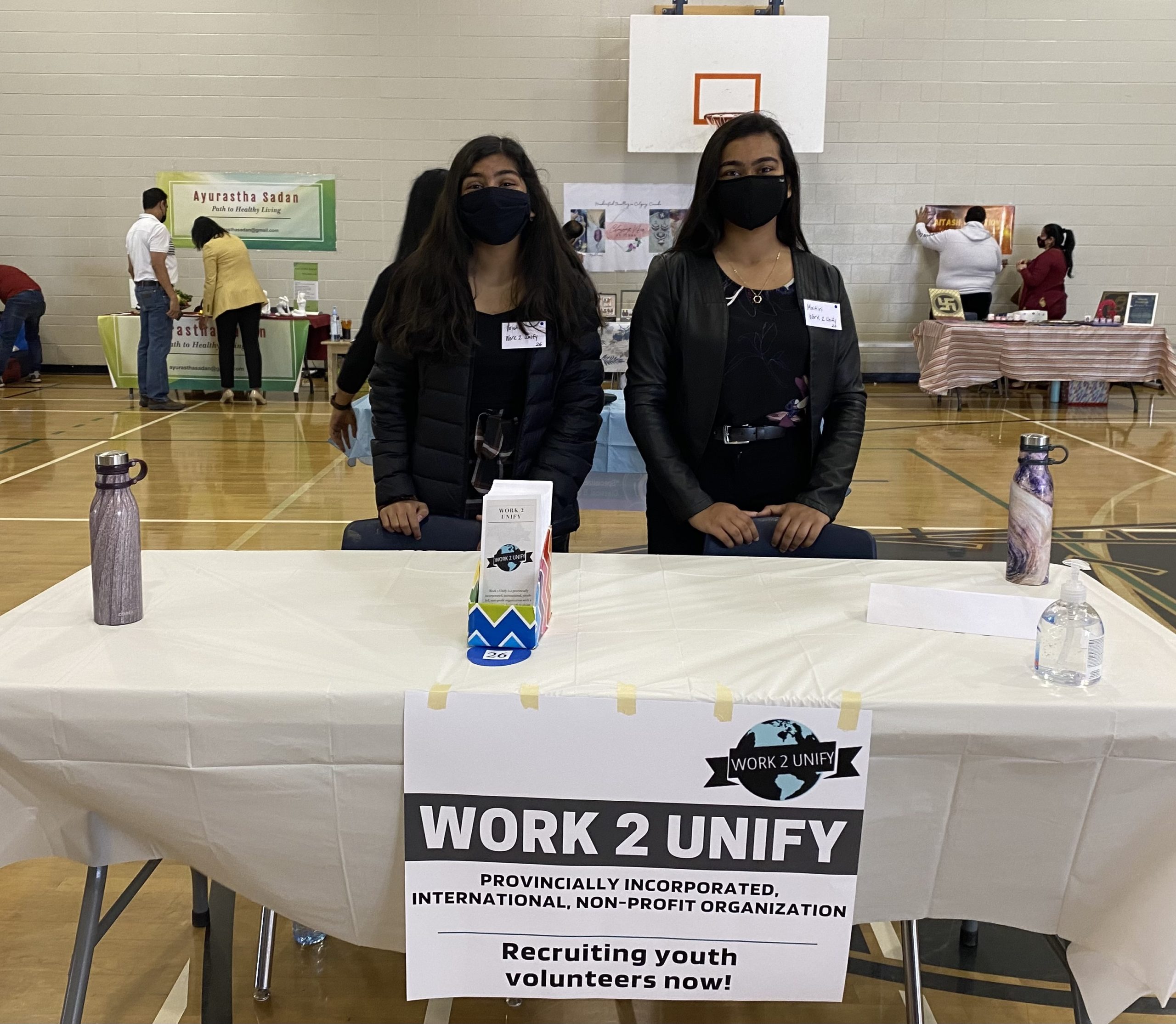 Maitri (founder and president) at Work 2 Unify's booth at one of their volunteer recruitment events, preparing to interact with interested youth and adults to encourage community involvement.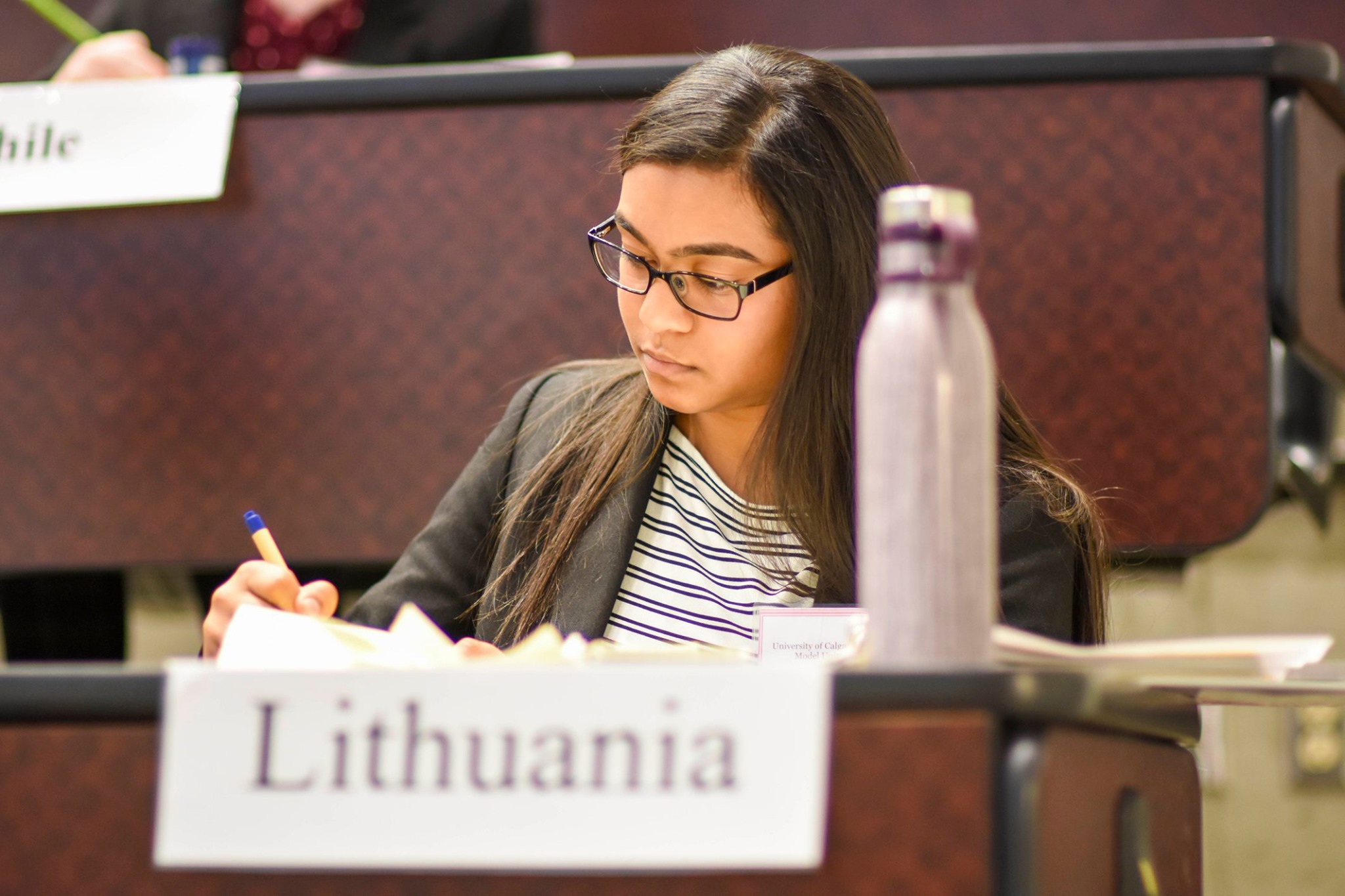 Maitri writing notes for collaboration with delegates to find solutions for social issues, such as gender equality in the workplace, in a committee of 80+ students at a Model United Nations conference.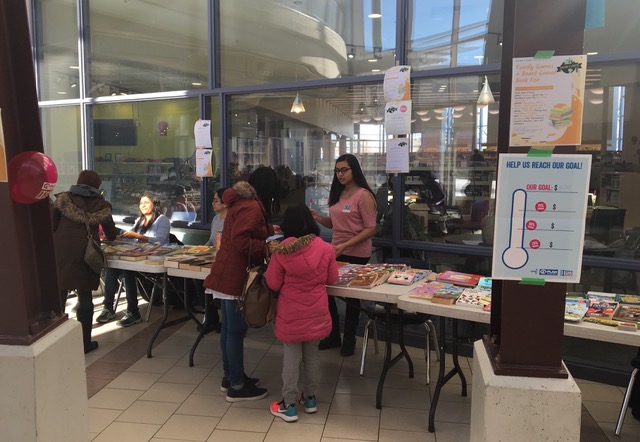 Maitri (founder and president) at Work 2 Unify's used books and games fair in Calgary, an event she organized with her team to raise funds for Plan International's "Because I am a Girl" movement and promote discussion around girls' rights to education.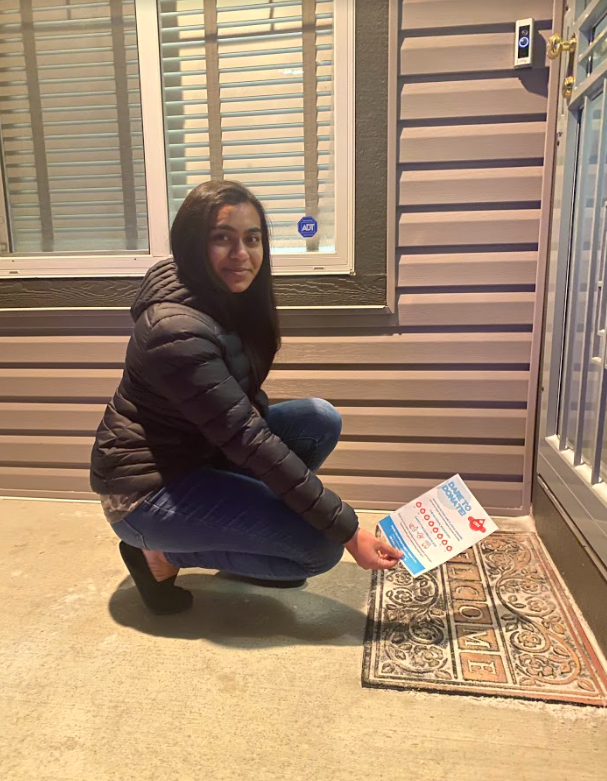 Maitri distributing flyers to promote blood donation in her community, one of her tasks as a member of the Canadian Blood Services' Calgary Youth Committee.