"Living as a girl in a developing country is already difficult. Let's not hold her back with avoidable blindness."
AGE: 30
PRONOUNS: She/Her
HOMETOWN: Idukki, Kerala, India
CURRENT RESIDENCE: Calgary, Alberta
ORGANIZATIONS:
Operation Eyesight Universal

Asian University for Women
Sustainable Development Goals (SDGs)
I am most passionate about: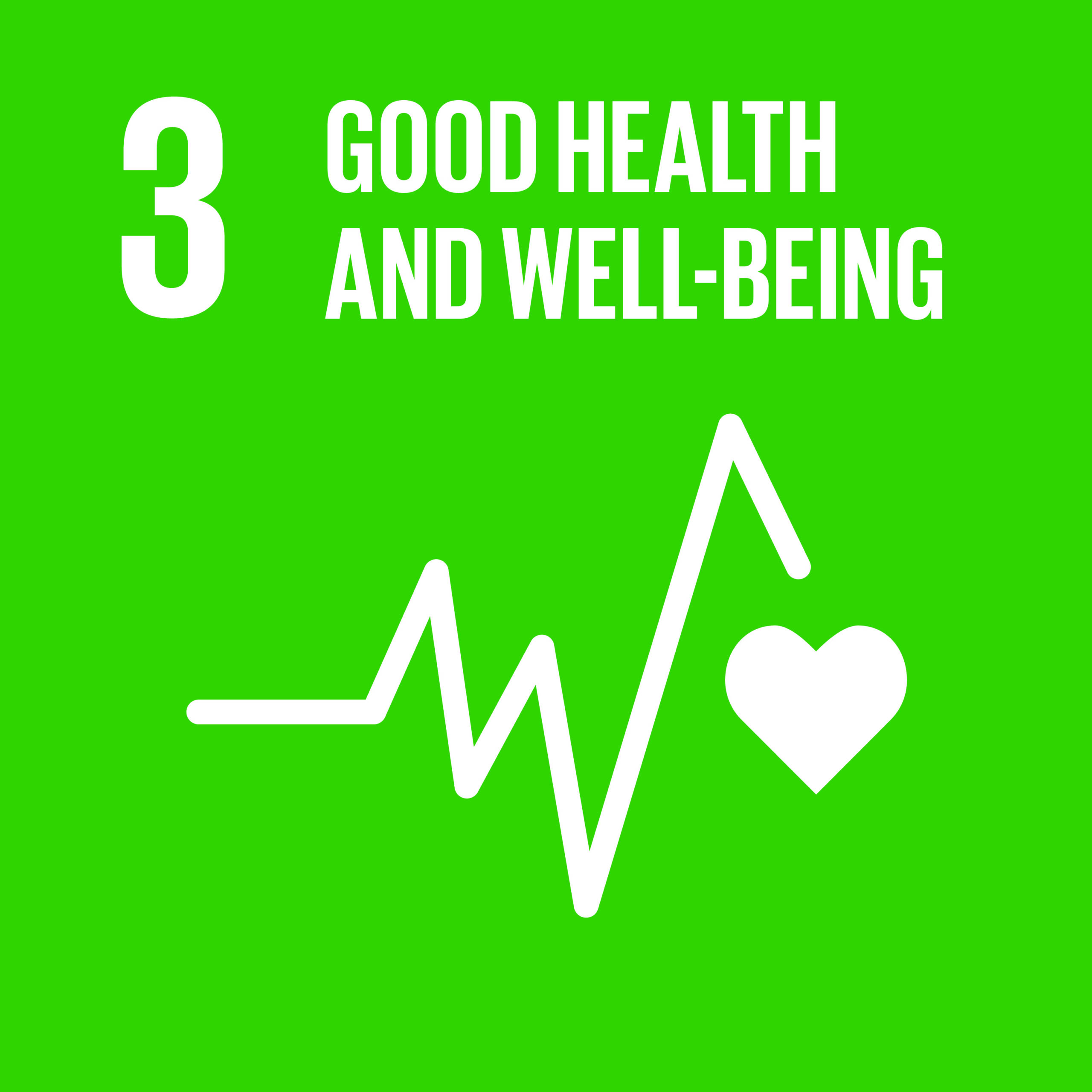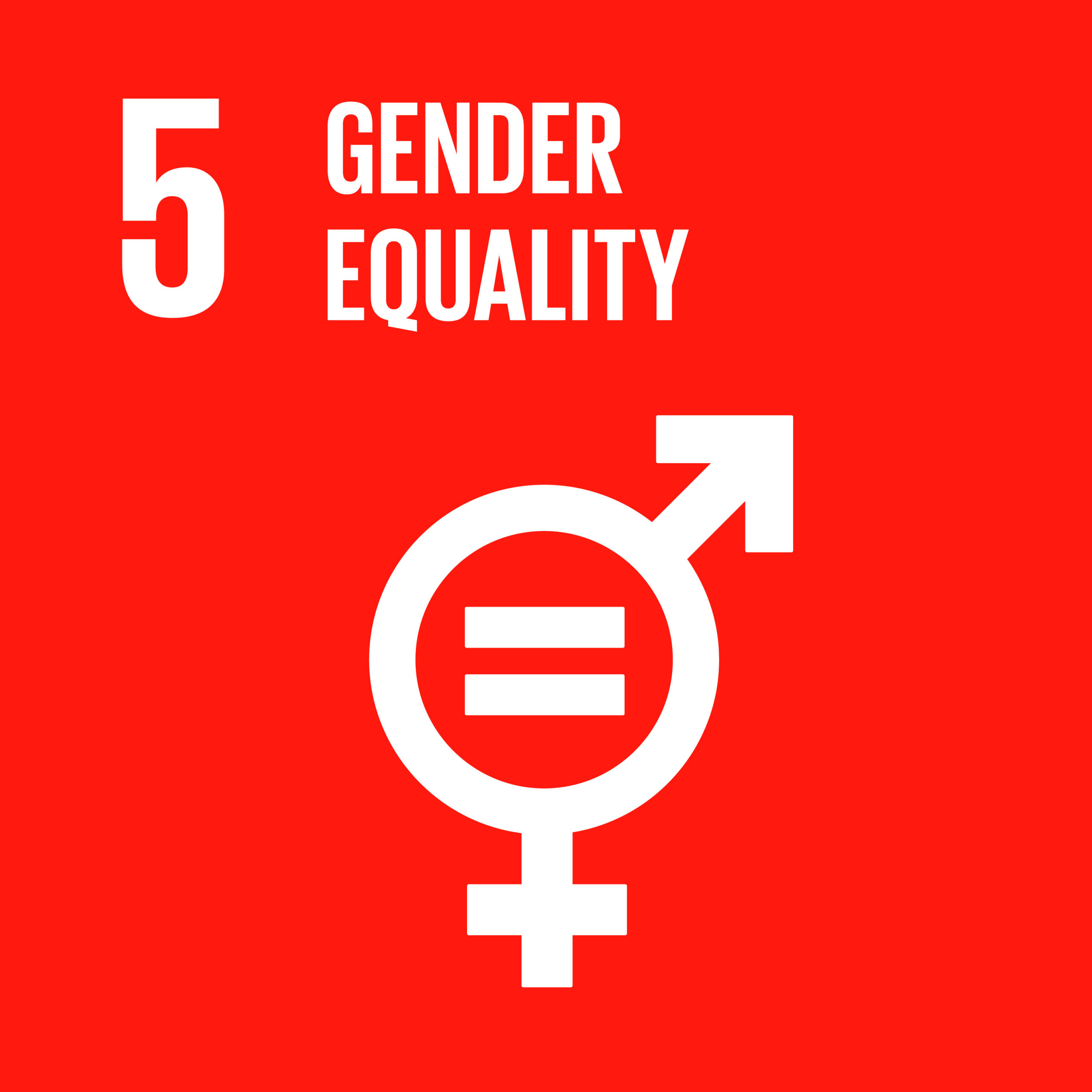 Which SDGs are you most passionate about and why?
The SDGs I am most passionate about are SDG 3: Good Health and Wellbeing and SDG 5: Gender Equality. Growing up in Kerala, India, my dreams at the age of 18 were limited to becoming a dutiful wife. It took an international university education to challenge the patriarchal ideals I had grown up with. If I had been born in a tribal community some kilometres away from my village, my life would have been significantly different—I would have had limited access to education or healthcare. It would have been even more different if I had been born in a lower-income area in one of Asia's metro cities or in a remote village where I might have even been without access to clean water—it should not be this way for anyone.
People should have equal access to healthcare and education regardless of their gender or location. In collaboration with Operation Eyesight, I help provide free eye care to those who cannot afford it, so children can go to school and adults can earn a livelihood. Together, we strive to build communities where everyone is equal.
What issues are you most passionate and what inspires you to take action?
I'm passionate about preventing avoidable blindness. In developing countries, losing one's sight can have devastating effects on one's life. Children drop out of school, adults find it difficult to earn a livelihood, and families fall into poverty.
Inequalities based on gender discrimination are what concern me most but inspire me to take action. Women and girls are at more risk of avoidable blindness. Their traditional gender roles and everyday responsibilities not only expose them to blindness-causing bacteria but also prevent them from accessing eye care in time. With poor vision, they become more dependent on their families or other male figures and lose their ability to make their own decisions regarding their education, employment, income, and even property rights. A vicious cycle of poverty and patriarchy begins for them and is difficult to break.
Working with Operation Eyesight, I contribute to educating young women from underserved communities on eye health. Community health workers and volunteers work with Operation Eyesight to inform others in their villages of the importance of caring for their eyes and help them to access quality eye care services.
How have youR communities and those around you helped you to take action and make a difference?
Some of those who encourage me to make a difference are my colleagues at the Asian University for Women, where I was a Bachelor of Arts student. Women's rights and social justice are common topics of conversation in our community. They provide me with new perspectives about my role and rights as a woman and motivate me to take actions towards making positive changes in my life and the lives of others.
My alma mater also gives me platforms to share my experiences. In 2015, I was invited to speak in London alongside Mrs. Cherie Blair, the former First Lady of the United Kingdom, on the challenges facing women's education and empowerment. In 2019, I attended Faces of Change, a gala where I was interviewed alongside Ms. Guneet Monga, an Oscar-winning film producer. At both events, I spoke about how quality education impacted my life and gave me the knowledge and strength to challenge the oppressive norms I experienced along with other women and girls in many parts of Asia.
What do partnership and collaboration mean to you in your life and your work?
To me, partnership and collaboration are the means to make the best possible contributions towards positive and sustainable change. Everything becomes better when individuals from various backgrounds and cultures work in unison towards a common goal with a people-centered approach at heart.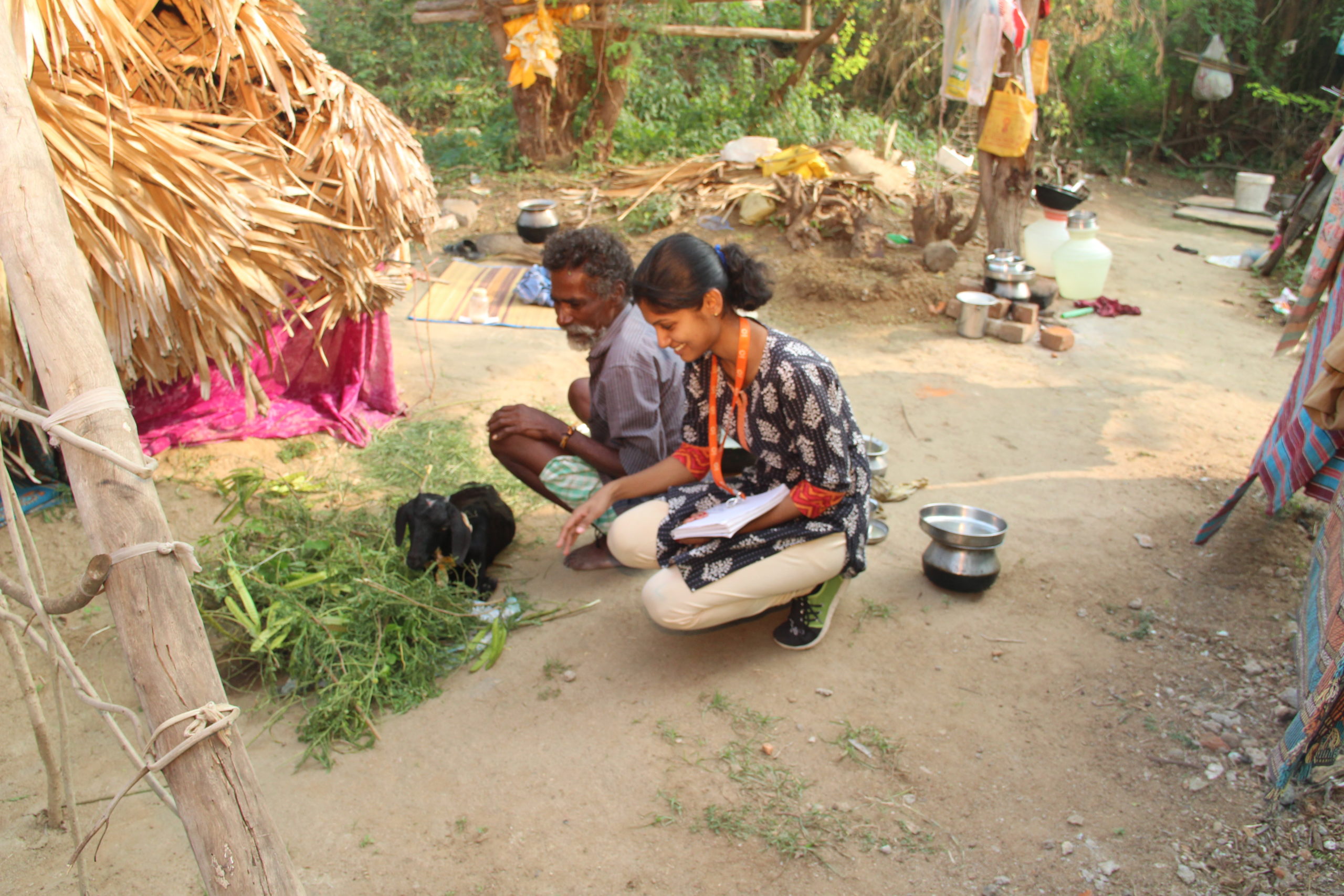 After Cyclone Vardah hit parts of India in December 2016, Sharon, along with CARE India's Disaster Response Team, visited some of the affected communities to document the situation and distribute relief materials.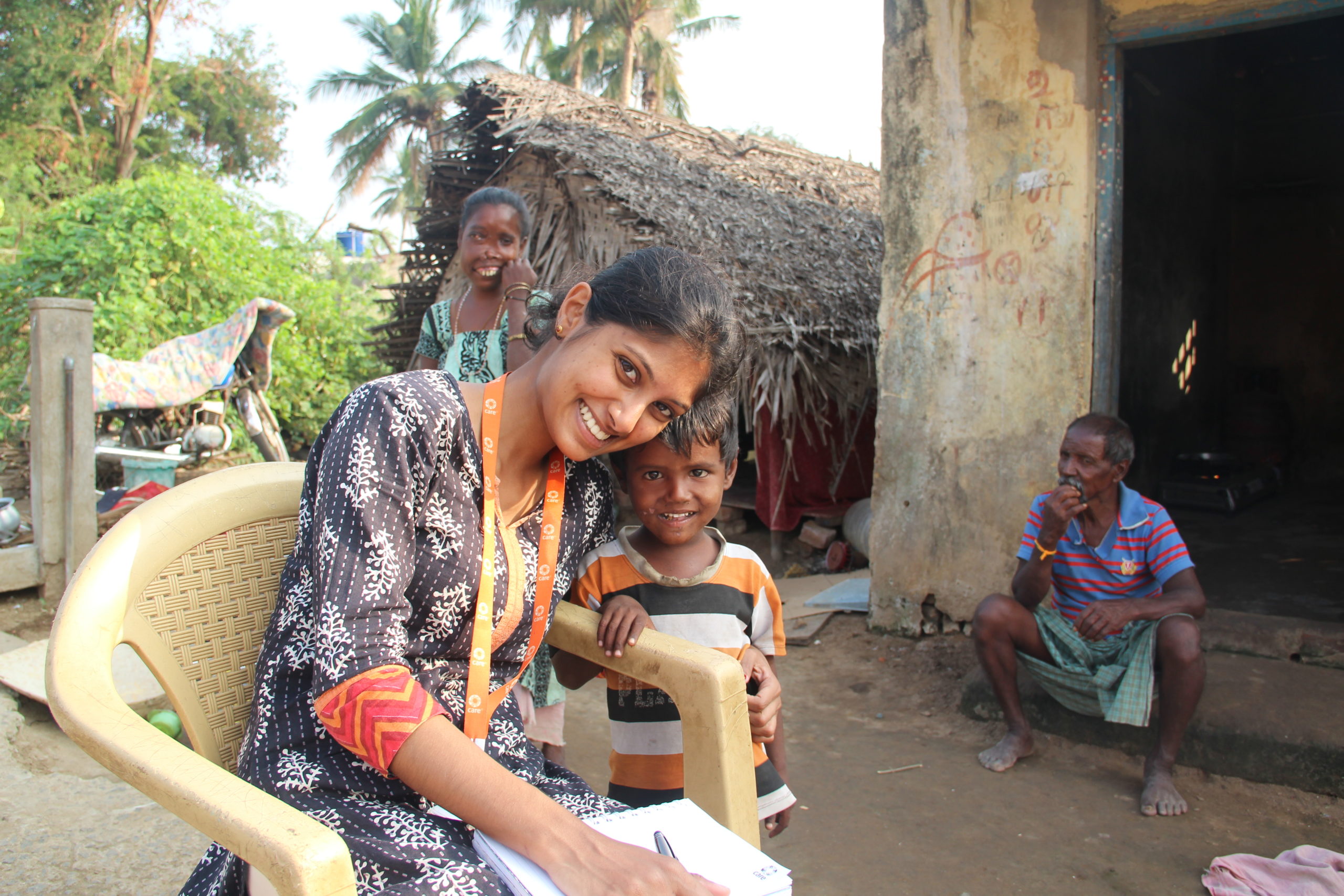 Sharon visiting people affected by Cyclone Vardah in Tamil Nadu, India, in early 2017.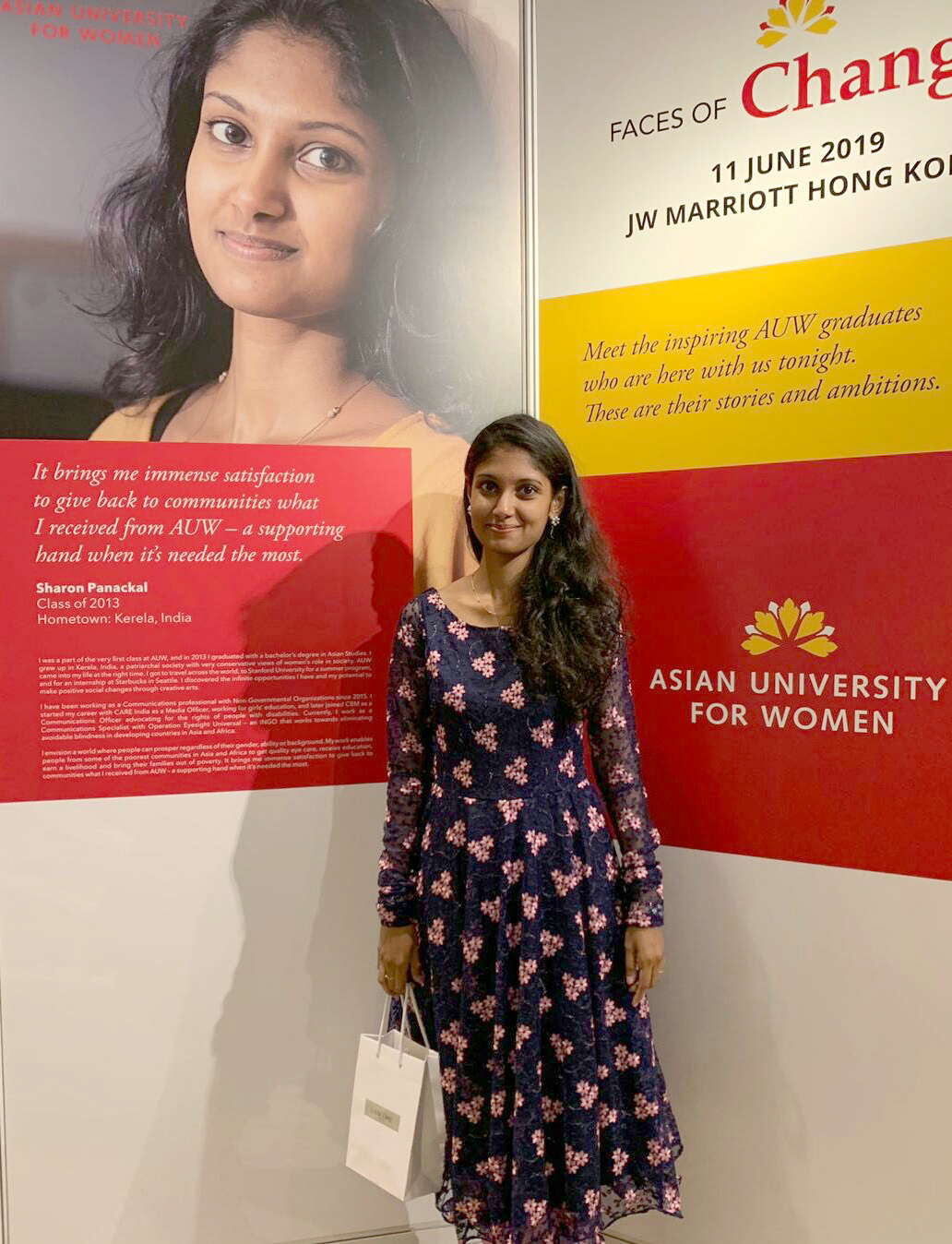 Sharon at The Faces of Change, a fundraising gala organized by the Asian University of Women in Hong Kong in 2019.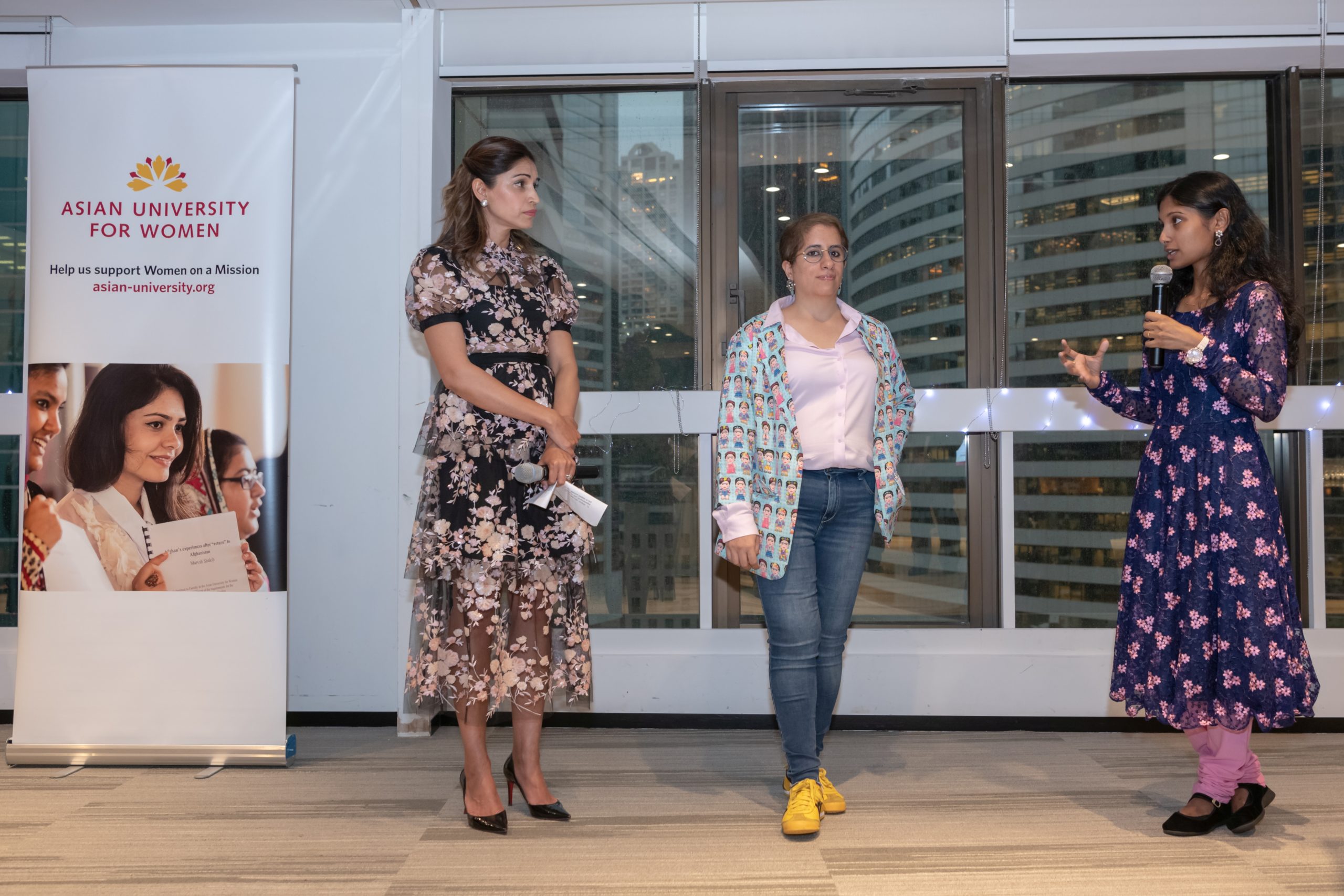 Sharon talking at The Faces of Change along with Guneet Monga, an Oscar winning producer from India.