"Connectivity can't wait. It's time to put affordable, high-quality internet into the hands of every single person—no matter where they live or their socioeconomic status."
AGE: 24
PRONOUNS: She/Her
HOMETOWN: Gilbert Plains, Manitoba
CURRENT RESIDENCE: Calgary, Alberta
ORGANIZATIONS:
Foundation for Rural Youth Empowerment (FRYE)

OpenMedia

Prime Minister's Youth Council (PMYC)
Sustainable Development Goals (SDGs)
I am most passionate about: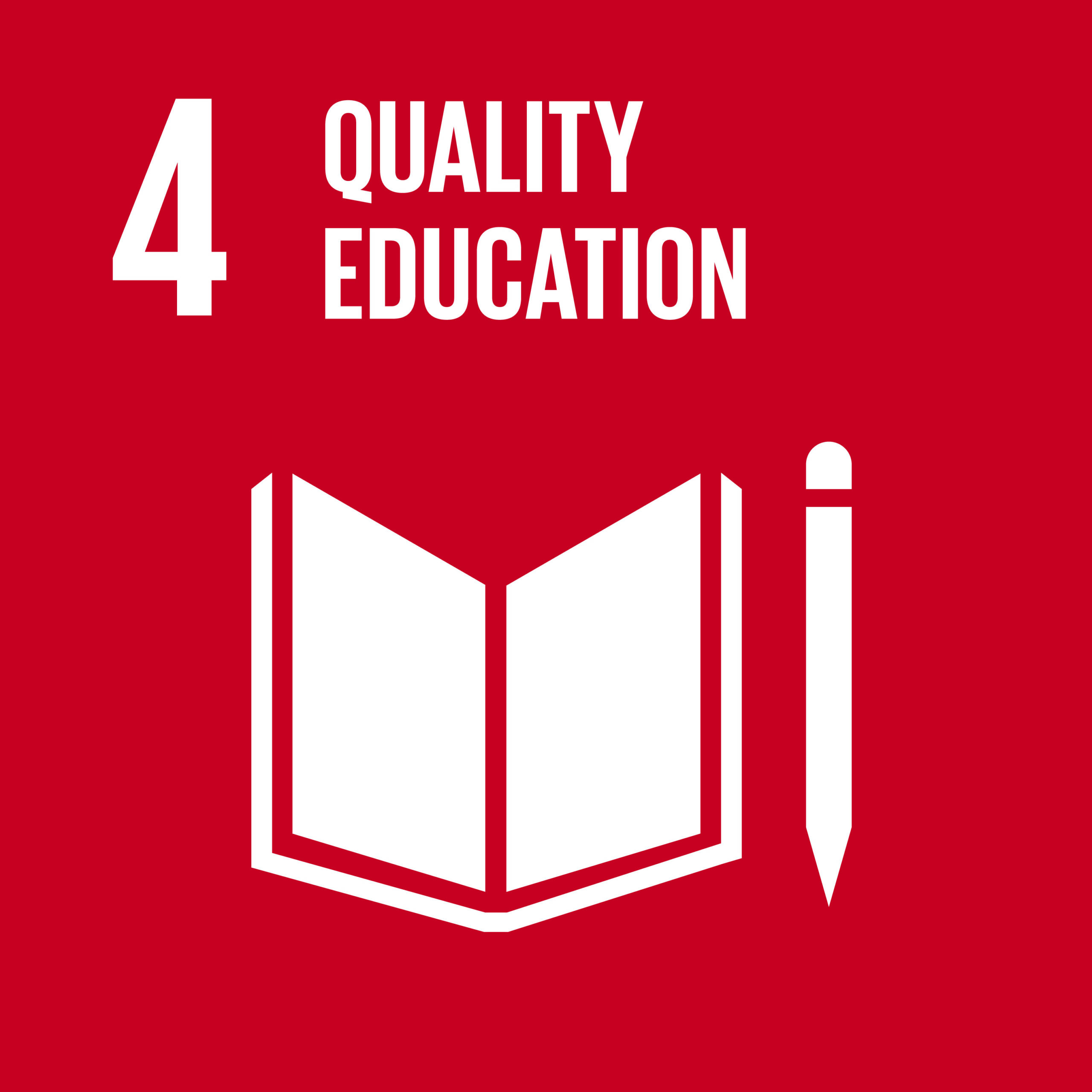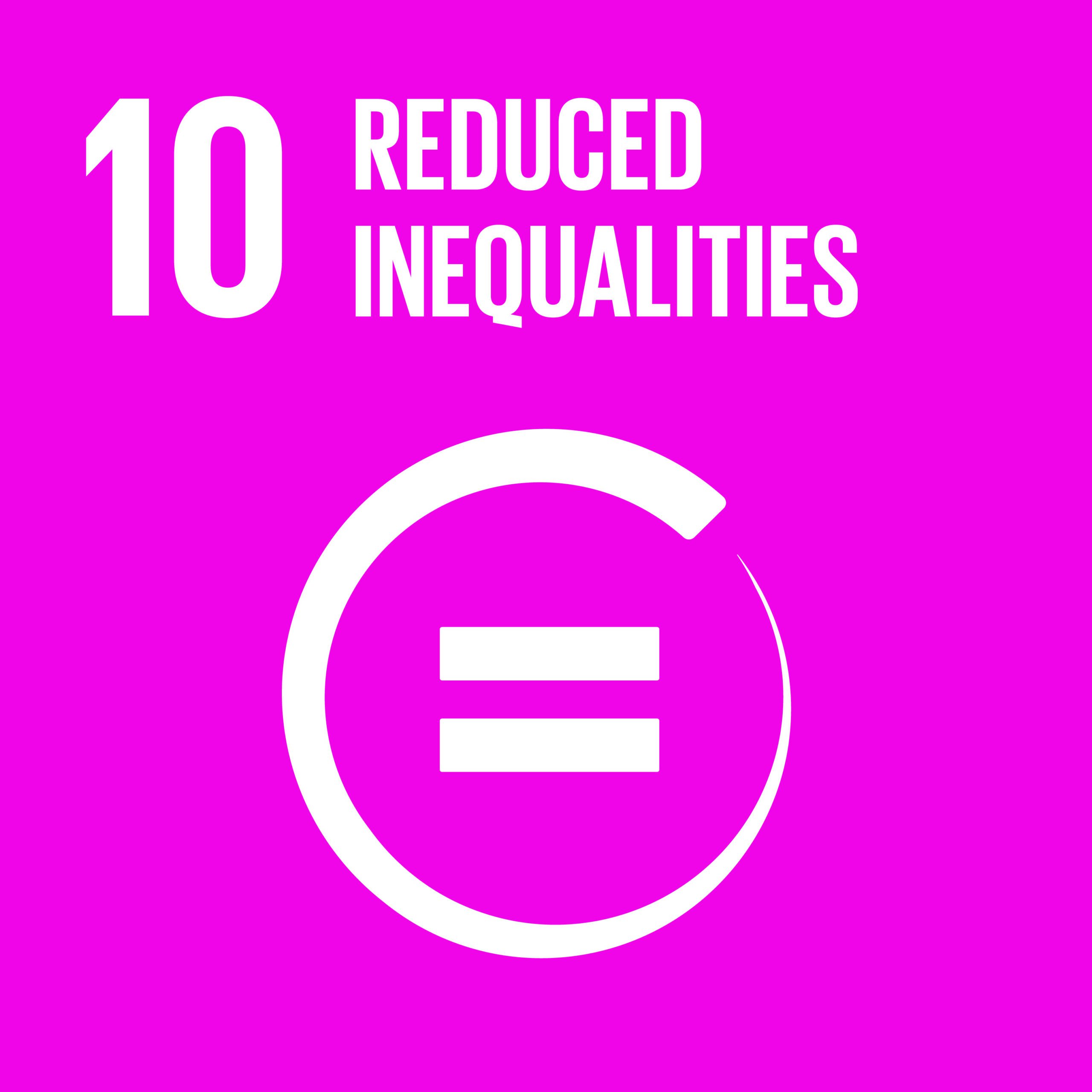 Which SDGs are you most passionate about and why?
I am working towards SDG 4: Quality Education and SDG 10: Reduced Inequalities, both as a Campaigner with digital rights advocacy organization OpenMedia and as Co-Chair of the Foundation for Rural Youth Empowerment (FRYE). At OpenMedia, I'm driven to help ensure universal access to affordable, high-quality internet because it is a powerful tool that can help tackle inequity in many different areas. At FRYE, we are passionate about making university education more accessible to rural youth to uplift and empower us to thrive and take charge of our communities' futures.
What issues are you most passionate about and what inspires you to take action?
I learned early on in my life that communities like mine don't always have a voice, especially not on the national or international stage. That's when I decided that I was going to work—not just for the sustainable future of my community but for rural communities everywhere. Two key issues I'm passionate about in this area of sustainability work are closing the digital divide and empowering rural youth in Canada, particularly by improving access to post-secondary education. I am inspired every day by young rural leaders who are building a better, more sustainable future for their small communities and see education and internet access as two major areas I can contribute to in order to help them succeed.
How have you communities and those around you helped you to take action and make a difference?
My communities are at the core of everything that I do. When I am advocating for improved internet access in rural areas, I have my hometown, my kin, and the Metis Nation on my mind and the ways that affordable, high-quality connectivity can empower us. When I am working with my team at FRYE to make post-secondary education more accessible for rural youth, I am energized by the strong support of folks from my home community – we connect on our shared hope for the futures of our young people and stand together to make sure the next generation doesn't face the same barriers we did.
What do partnership and collaboration mean to you in your life and your work?
With so many wicked problems in front of us that impact us all, I see partnership and collaboration to be similar to laying every possible tool out on the table to tackle these issues. Instead of trying to work in silos, we need everyone to bring something: their expertise, their lived experience, their creativity, their traditional knowledge, and everything in between.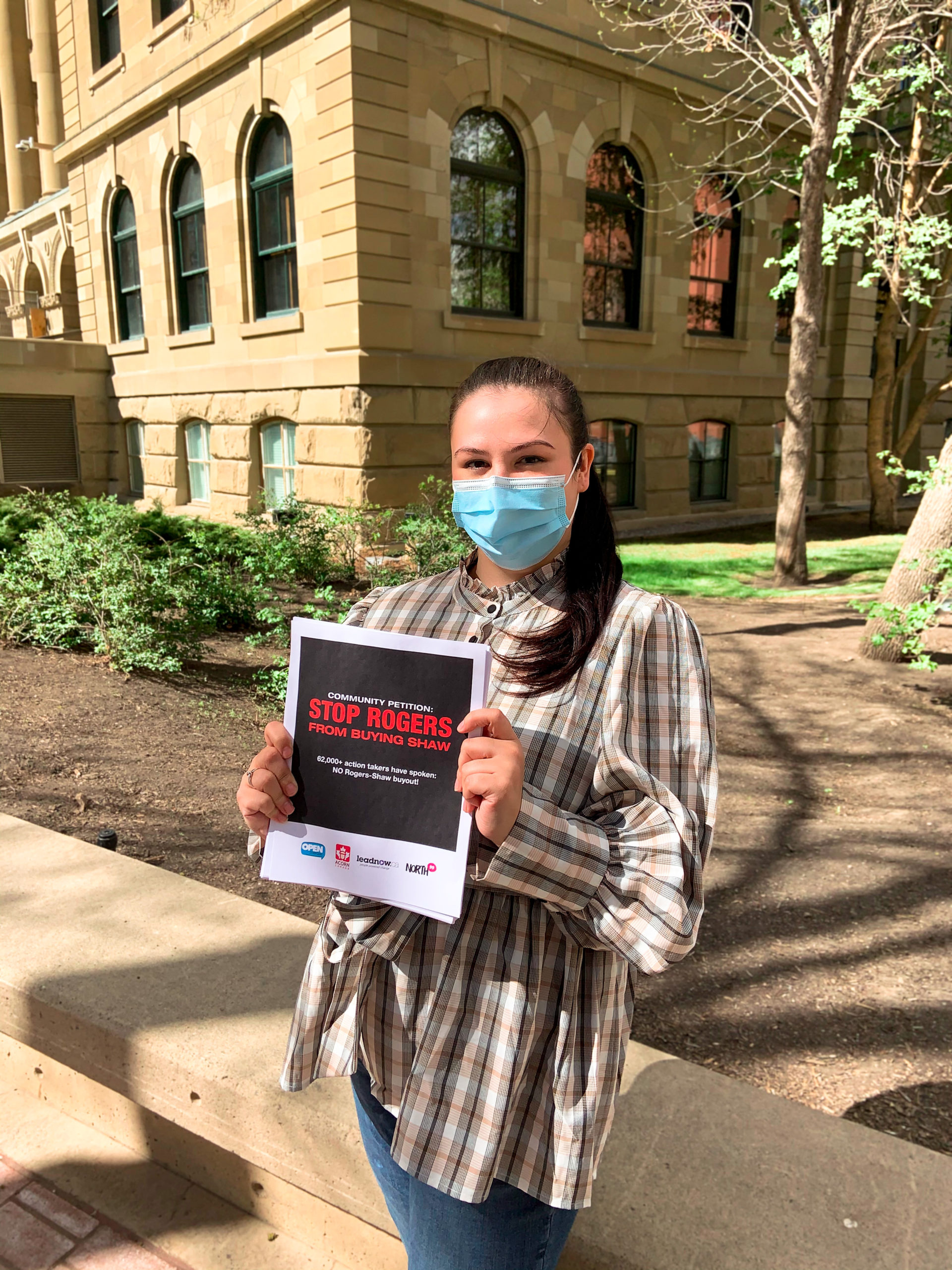 Erin delivering a community petition of 62,000+ signatures, which urged the government to prioritize Internet and cell phone affordability by saying no to telecom market consolidation.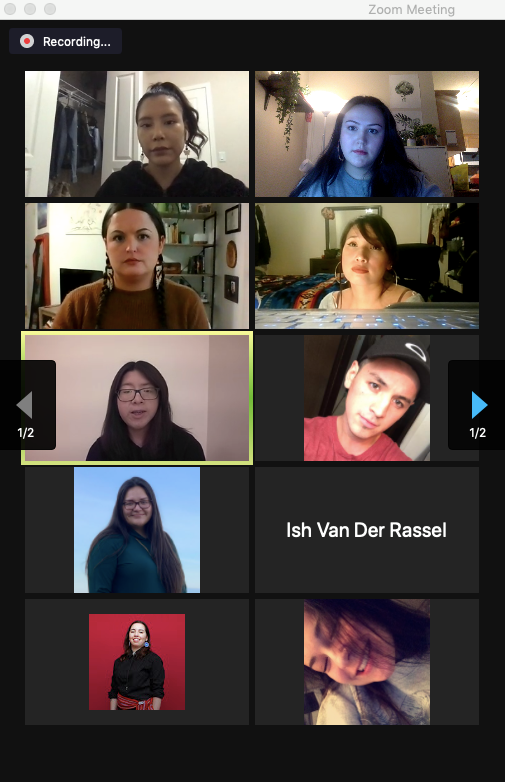 Erin co-moderating a panel hosted by the Foundation for Rural Youth Empowerment (FRYE) on the topic of "Navigating University Through an Indigenous Lens."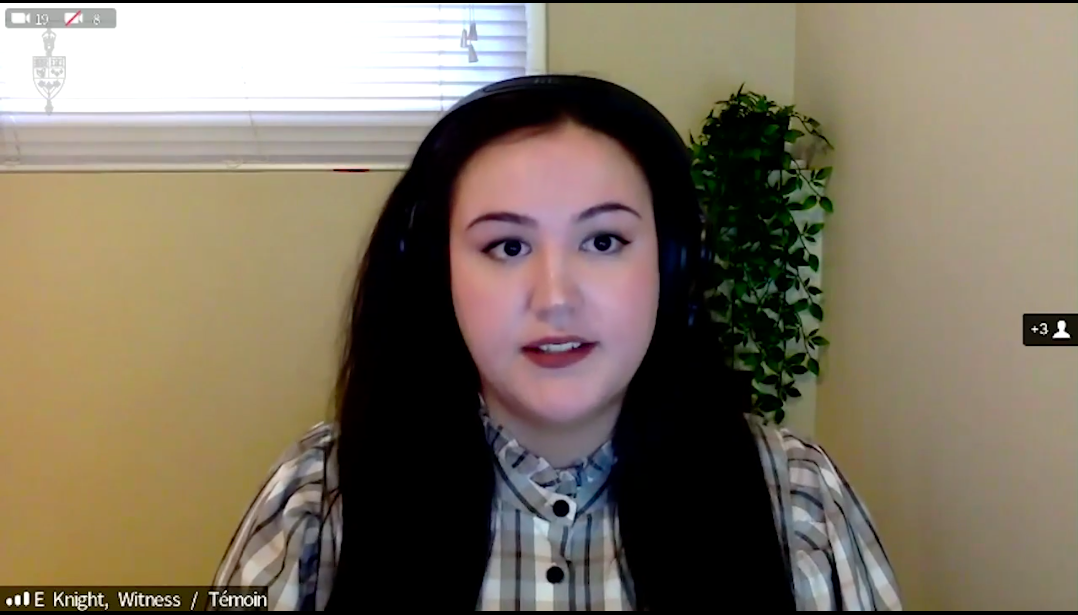 Erin testifying at the House of Commons before the Standing Committee on Industry and Technology (INDU), communicating the importance of affordable Internet and cell phone prices as part of closing the digital divide in Canada.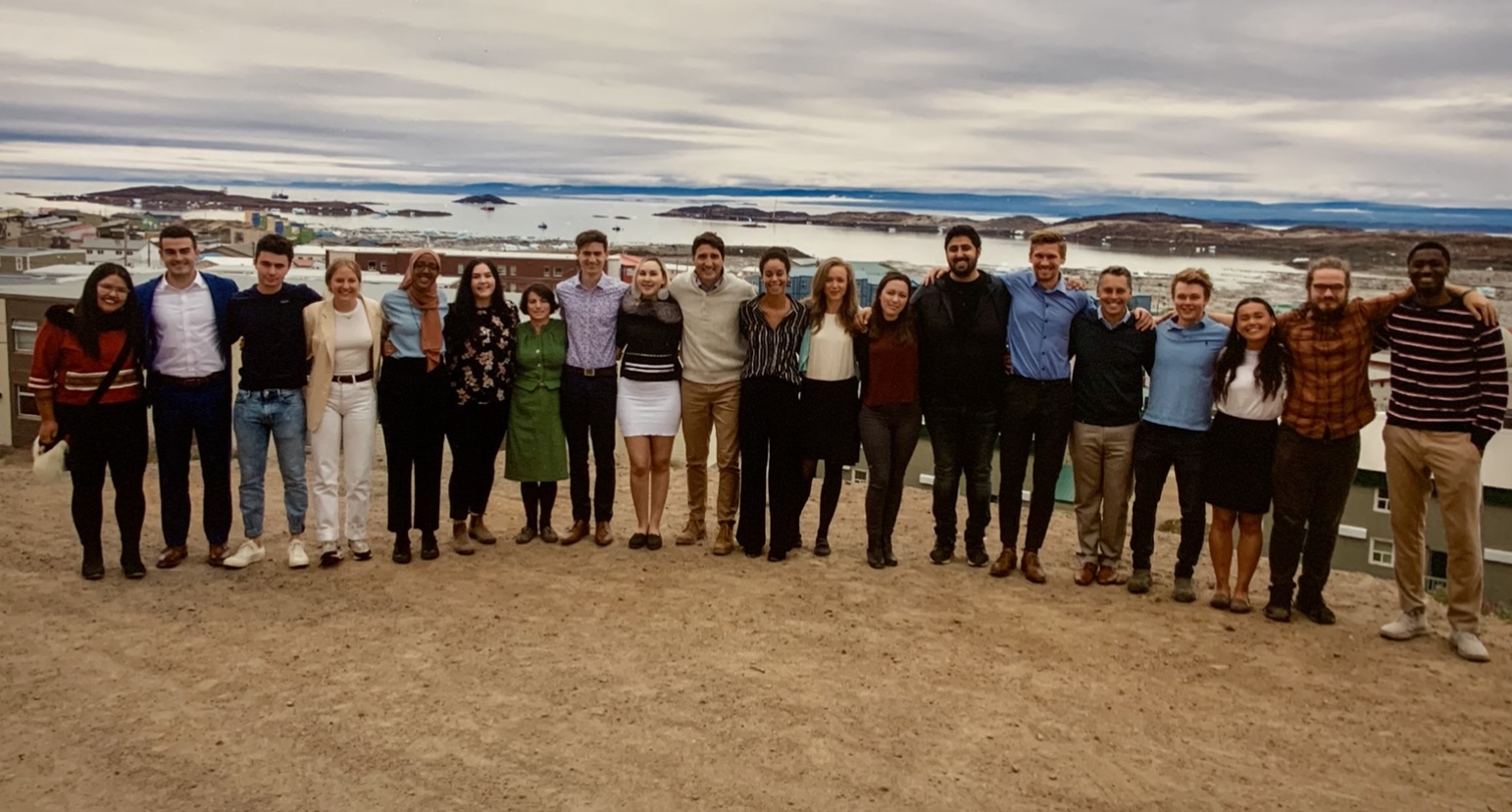 Erin in Iqaluit, Nunavut attending a meeting as a member of the Prime Minister's Youth Council.