"Making a difference locally can have a global impact—so take that first step."
AGE: 21
PRONOUNS: He/Him
HOMETOWN: Seoul, South Korea
CURRENT RESIDENCE: Edmonton, Alberta
ORGANIZATIONS:
Connect Alberta Foundation

First Steps

Biomedical Club

Students' Addiction Support Society
Sustainable Development Goals (SDGs)
I am most passionate about: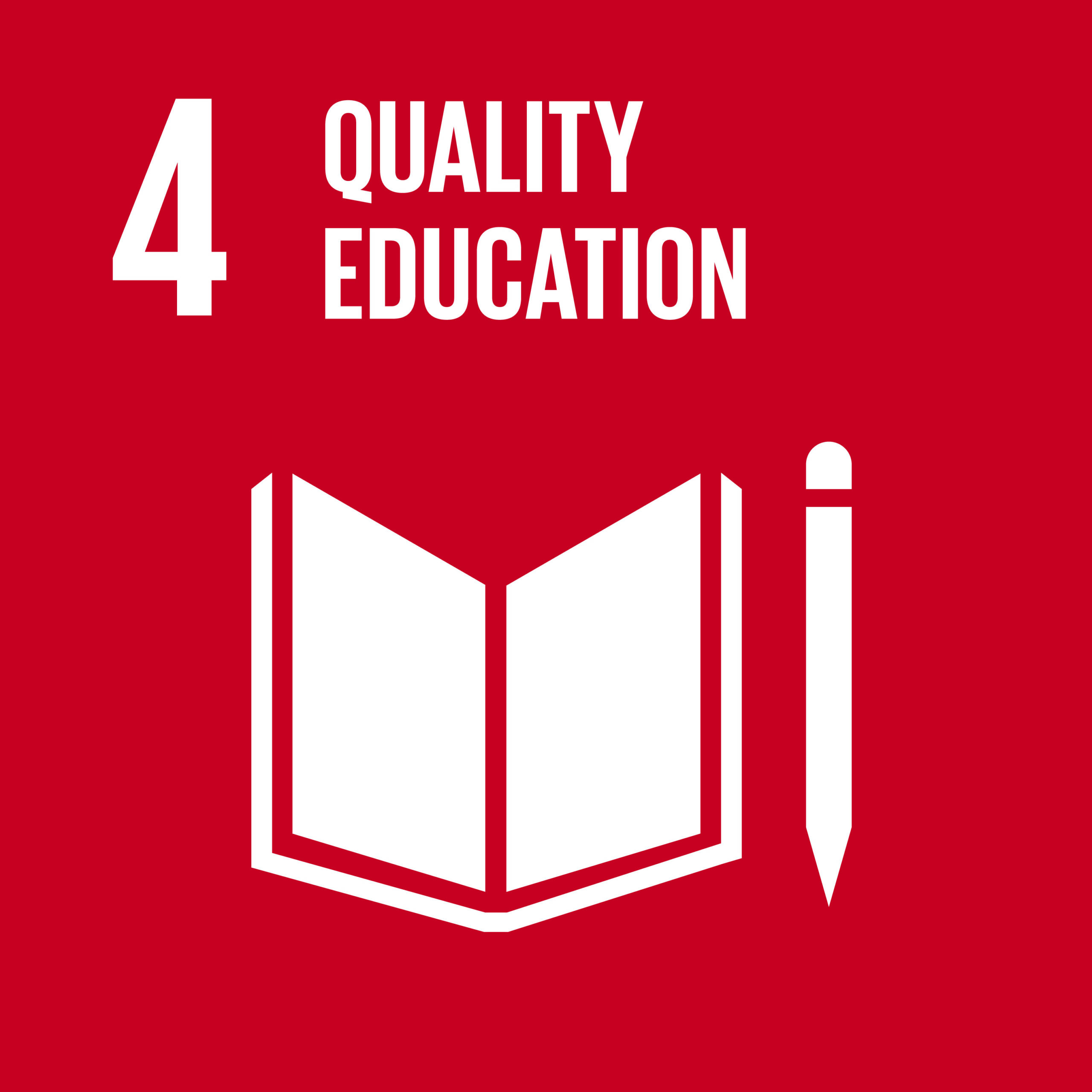 Which SDG are you most passionate about and why?
I am most passionate about SDG Goal 4: Quality Education. More specifically, I am passionate about ensuring all youth, regardless of their background, are able to access leadership and service opportunities, which help increase students' employability and interpersonal skills. As a student leader, I discovered that inner-city students, particularly those from first-generation, newcomer, and refugee families, had trouble finding leadership opportunities. As a first-generation immigrant, I also experienced these barriers growing up, which motivated me to find a solution. 
After consulting with non-profits and students, I identified that many students did not know how to look for opportunities and also struggled to apply for them. To address this, I created the Connect Alberta Foundation to address the barriers underserved youths face and advocate for equal opportunity for all.  Using a comprehensive guide and interactive quiz, students can discover and apply to organizations of their interest. To date, we have helped 450+ students access new leadership and service opportunities.
What Issues are you most passionate about and what inspires you to take action?
I am most passionate about empowering others to advocate or express themselves. When I immigrated to Canada at the age of seven, I did not know a single word of English. I felt vulnerable because I could not communicate with any of my classmates. As I grew up, I worked on public speaking through debate competitions, as I knew that public speaking is an important tool for empowerment and expression. But I still remember the times I struggled to be understood.
As I became more skilled in this area, I assumed senior roles and began to teach students about advocacy. These students continue to inspire me, as they are now creating new organizations or starting social movements for a better future. Whether equipping students with communication skills, opportunities, or skill sets, I am passionate about inspiring others to advocate for themselves.
How have you communities and those around you helped you to take action and make a difference?
Growing up, I was blessed to be around passionate community members and to volunteer at organizations that embodied their values. When I was 11, I remember stumbling across an organization called First Steps, which provides micronutrients and nutrient-rich soymilk to malnourished children and mothers in North Korea. I remember thinking how unfortunate it is that people who speak the same language and share the same culture are struggling with basic nutrition, which inspired me to get involved.
Through the organization, I volunteered as both a cultural and linguistic translator during fundraisers, which taught me the importance of interpersonal and advocacy skills. Using these skills, I began advocating at conferences such as TEDx Talk, taught newcomers how to debate, and created or served organizations that mattered to me.  One of these organizations I am currently involved with is the University of Alberta Biomedical Technologies Development Group. Combining my scientific background and advocacy skills, I am working with engineers to produce affordable prosthetic arms for patients.
What do partnership and collaboration mean to you in your life and your work?
Partnership and collaboration cover our weaknesses and amplify our strengths as a community.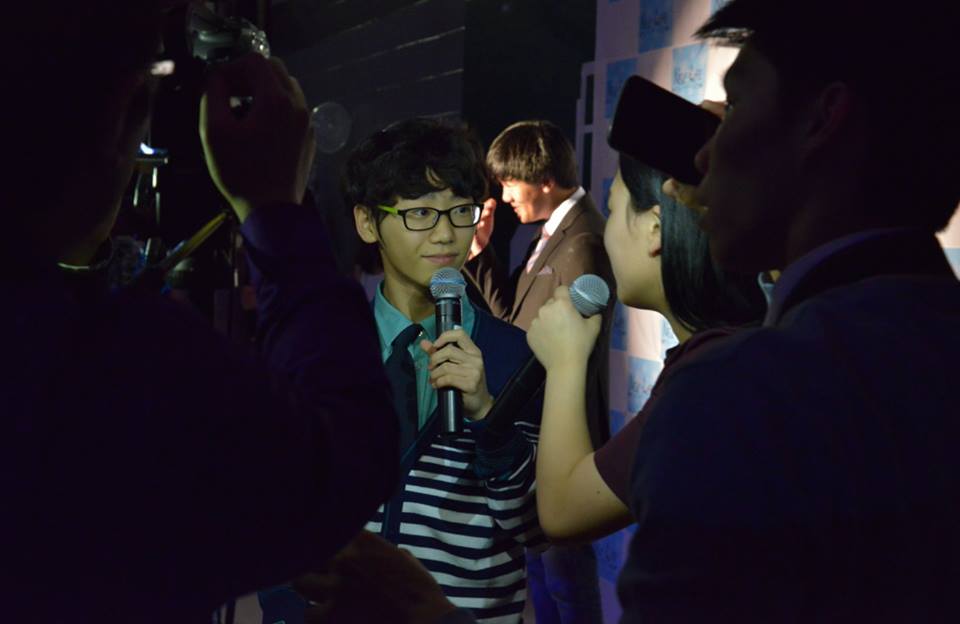 Andy hosting a Korean musical festival to raise money for First Steps – who provide soymilk and macronutrients for malnourished children and mothers in North Korea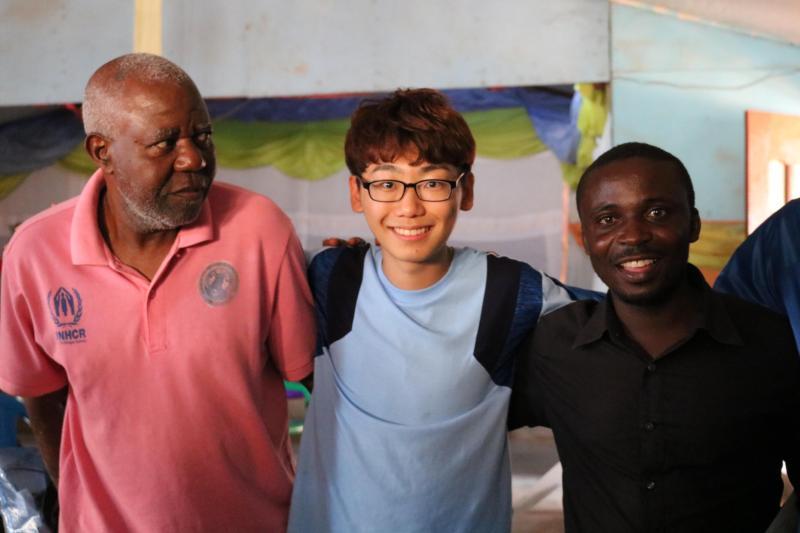 Andy with a coordinator who works with refugees from Congo when he was in Uganda – shared stories with refugees and decided he wanted to create an organization that create equal opportunity for all.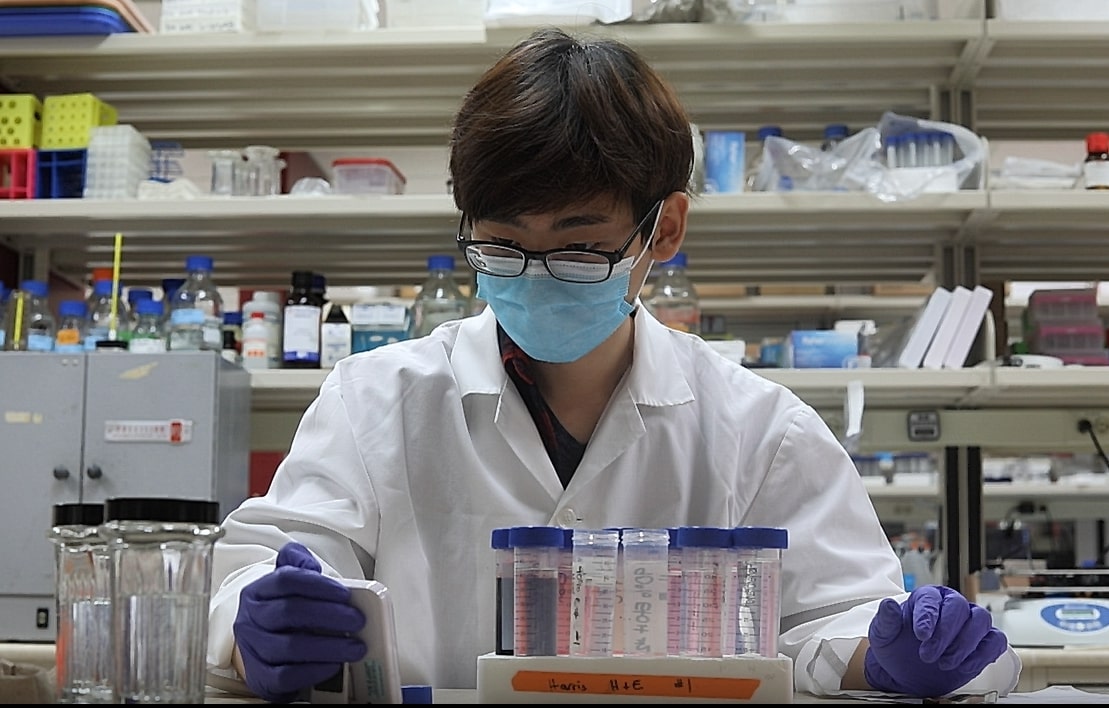 Andy researching the dangers of overdosing on prescription drugs, which inspired him to create Students' Addiction Support Society and help students connect to preventative resources.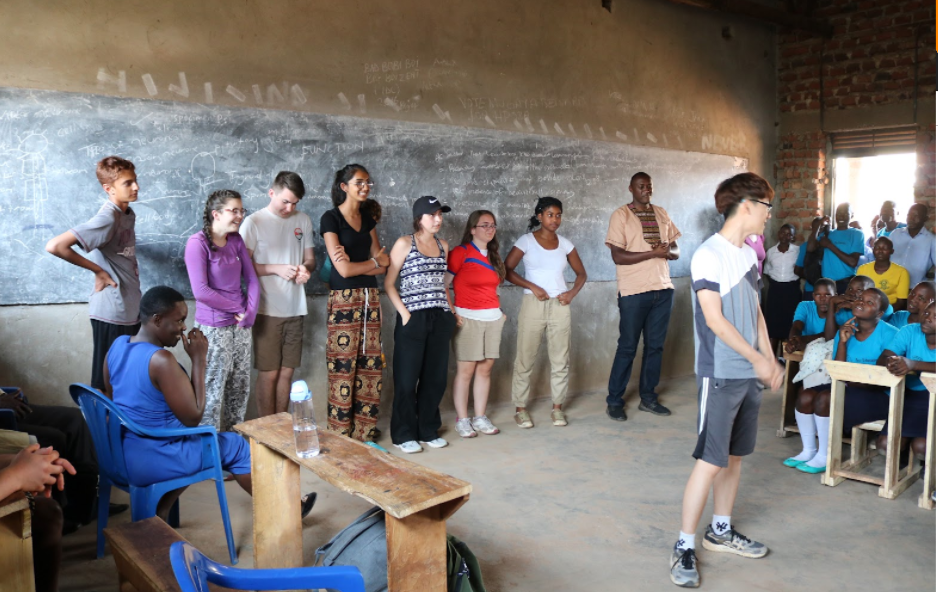 Working with youths in Uganda to come up with ways everyone can work to prevent HIV/ AIDS prevalence.