"If you are new to change-making, it is important to remember that there are others in the community, of all ages, who are ready to support and guide you—we are never really in it alone, and we don't have to start from square one." 
AGE: 28
PRONOUNS: She/Her
HOMETOWN: Paninaan, Ilocos Norte, Philippines
CURRENT RESIDENCE: Edmonton, Alberta
ORGANIZATIONS:
Volunteer Alberta (VA)

AMPLIFY Edmonton

Edmonton Immigrant Services Association (EISA)
Sustainable Development Goals (SDGs)
I am most passionate about: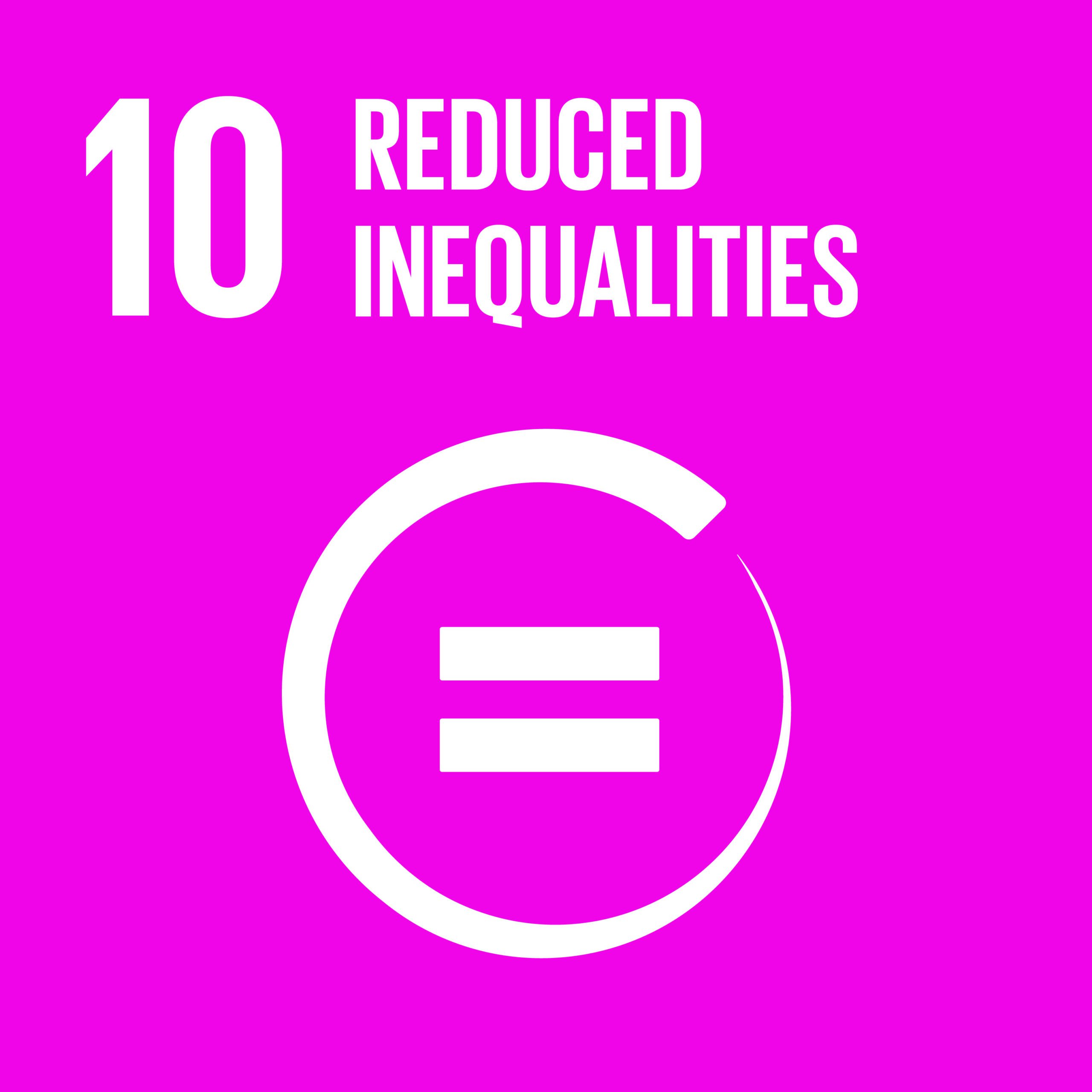 Which SDGs are you most passionate about and why?
I am most passionate about SDG 10: Reduced Inequalities. I began pursuing initiatives that would help reduce inequalities both globally and locally when I grew an understanding of how different intersections of identity can impact access to society, opportunities, and a sense of belonging during my post-secondary studies at the University of Alberta. Although I observed and experienced inequality growing up as a first-generation immigrant, it was during my studies that I learned about concepts that matched my experiences. More recently, I've been reflecting on the decision-making tables that exist and the barriers in our systems that allow for those who will be most affected by decisions to contribute to them. I am passionate about ensuring that underrepresented voices and perspectives are uplifted and taken seriously, especially in situations where the decisions being made affect their lives. By uplifting voices of those who experience marginalization, we can break generational barriers set up by oppressive institutions and systems of power—this is largely why SDG 10: Reduced Inequalities is my main focus.
What issues are you most passionate about and what inspires you to take action?
I am most passionate about creating an empathetic and supportive community that encourages young people to take action—whether through volunteerism or other kinds of community engagement. Over the last five years—while working with you and in collaboration with my peers—I have noticed an immediate need for a sustainable network in which resources (e.g., human connection, financial, other materials) are provided and shared with one another. A strong community network requires trust and community weavers to help build solid relationships between different groups across sectors (public, private, non-profit and grassroots organizations and individuals) that can collaborate to amplify the impact of their work. I see strong community networks as an advantage to the work of taking on the complexities of today's issues, which are often a conglomeration of multiple matters.
How have you communities and those around you helped you to take action and make a difference?
I am lucky to be surrounded by a support system of incredible mentors, including community leaders, colleagues, volunteer supervisors, and former instructors.
One particular community leader who really solidified my pursuit of reduced inequalities encouraged me to take part in an educational tour while I was visiting the Philippines in 2018. He arranged for me to visit popular tourist sites while accompanied by a local organizer and activist who provided a decolonized perspective on the museum exhibits and historical sites we visited that day. This trip to the Philippines not only changed my perspective about my homeland but also encouraged me to continue learning and seeking knowledge about so-called "Canada," learning about its colonial history from experts in this knowledge, and how I can take action to support the existing work being done.
What do partnership and collaboration mean to you in your life and your work?
Partnerships and collaboration are essential in being able to address the complexities of our current challenges. I feel empowered in the knowledge that I am not alone in sharing specific passions and by being able to take action alongside other equally passionate individuals, especially youth.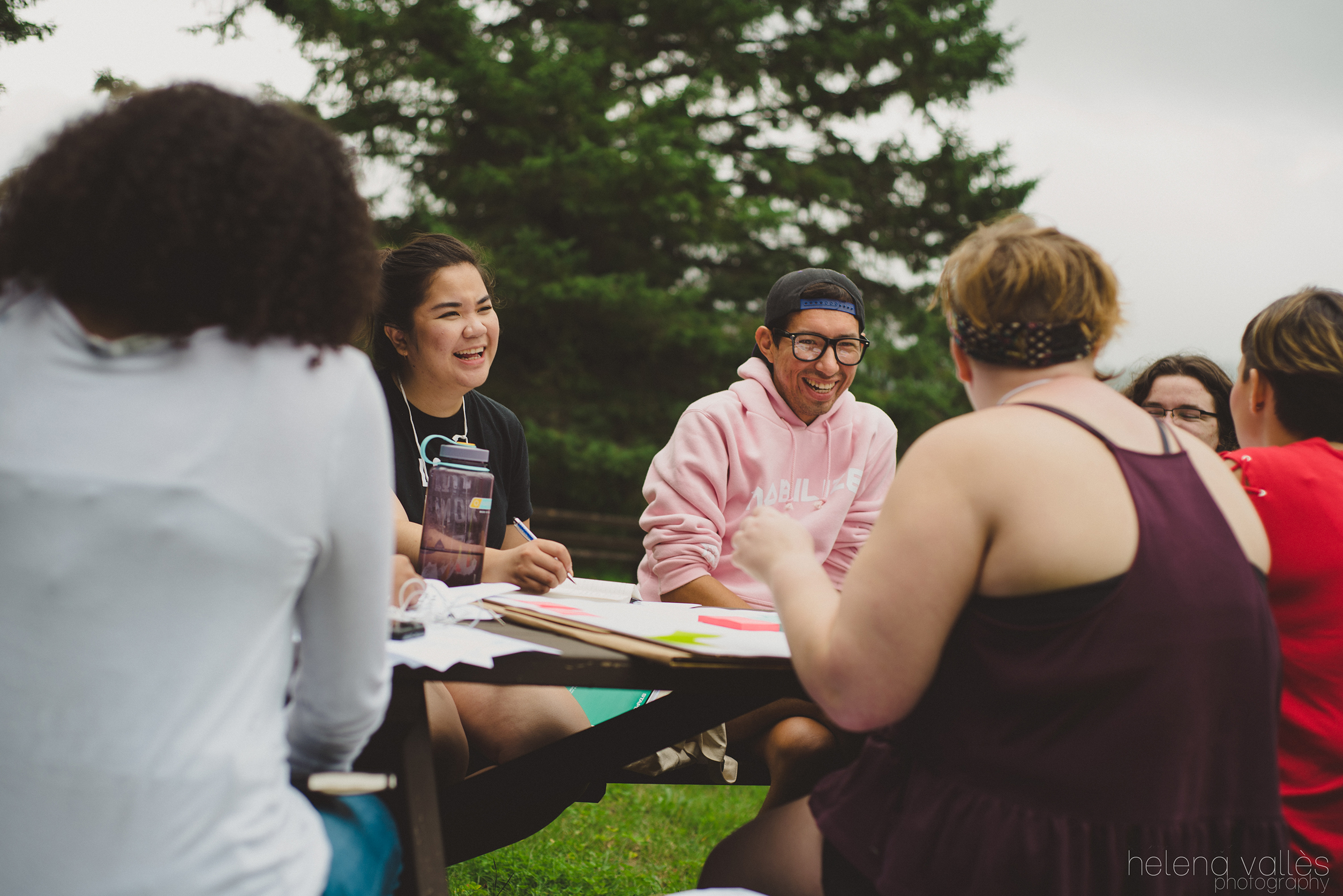 Eunice and her co-ambassadors of Apathy is Boring's RISE Program (Cohort 2) planning Stay WOC at the national retreat.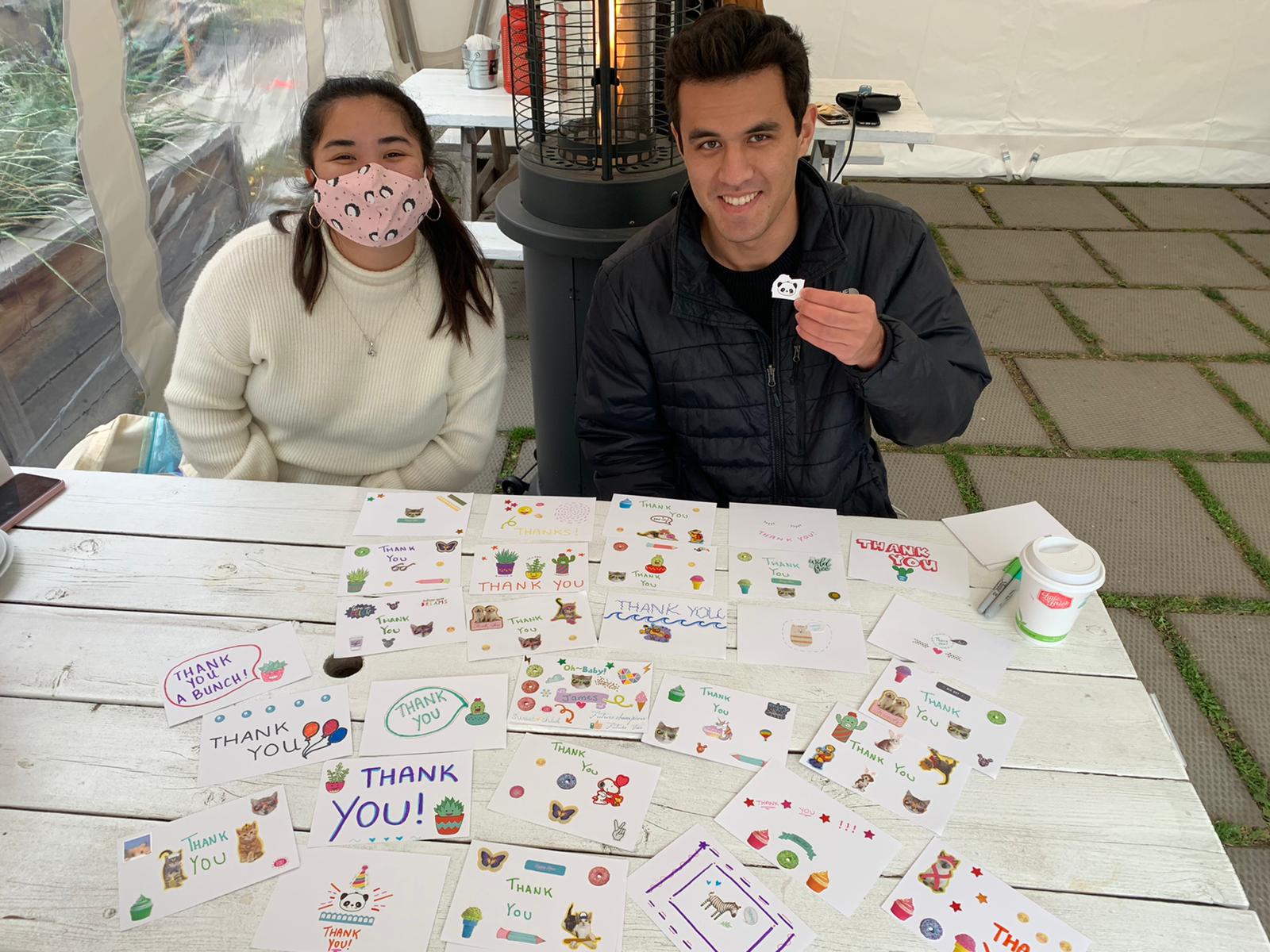 Eunice and Jeremiah making thank you cards for those who requested physical copies of their BIPOC Voices YEG Zine, a collection of art and other works reflecting on BIPOC Youths' role in climate dialogue.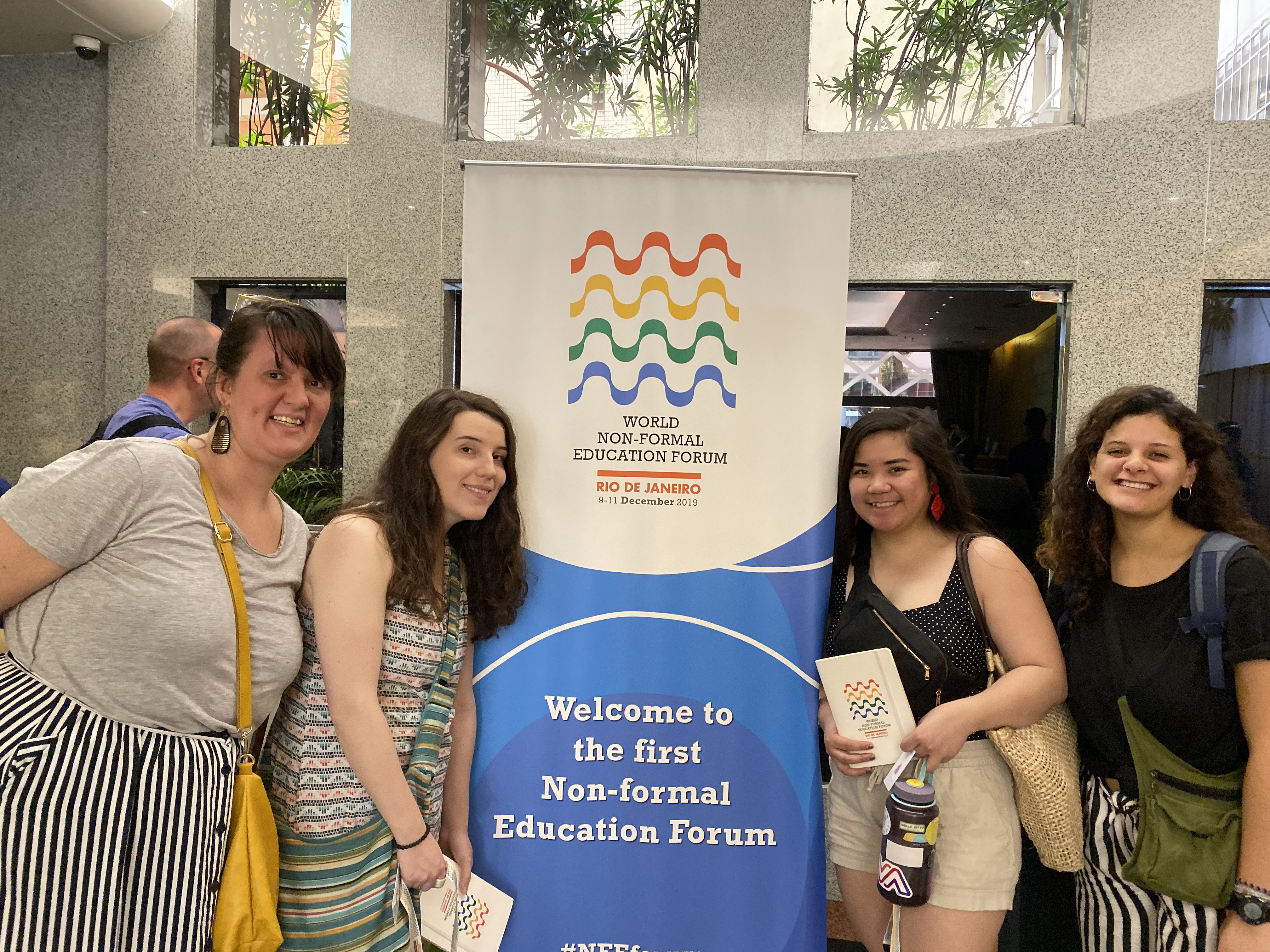 Eunice and her fellow delegates at the World Non-Formal Education Forum in Rio de Janeiro.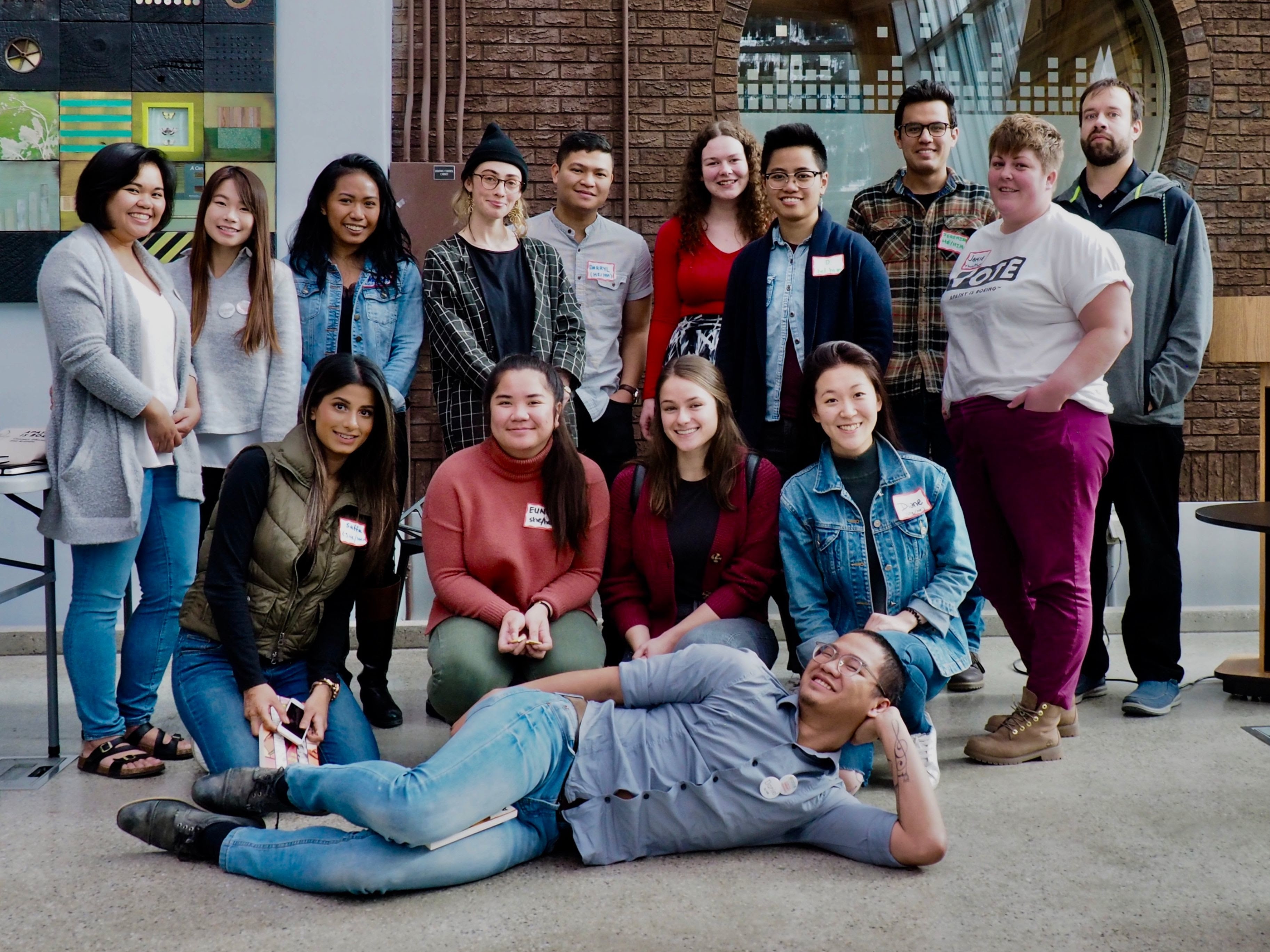 Eunice after moderating a panel on Youth Leadership for the Collective of Community Oriented Students at the University of Alberta.