Khalid Hashi
Top 30 Under 30 2020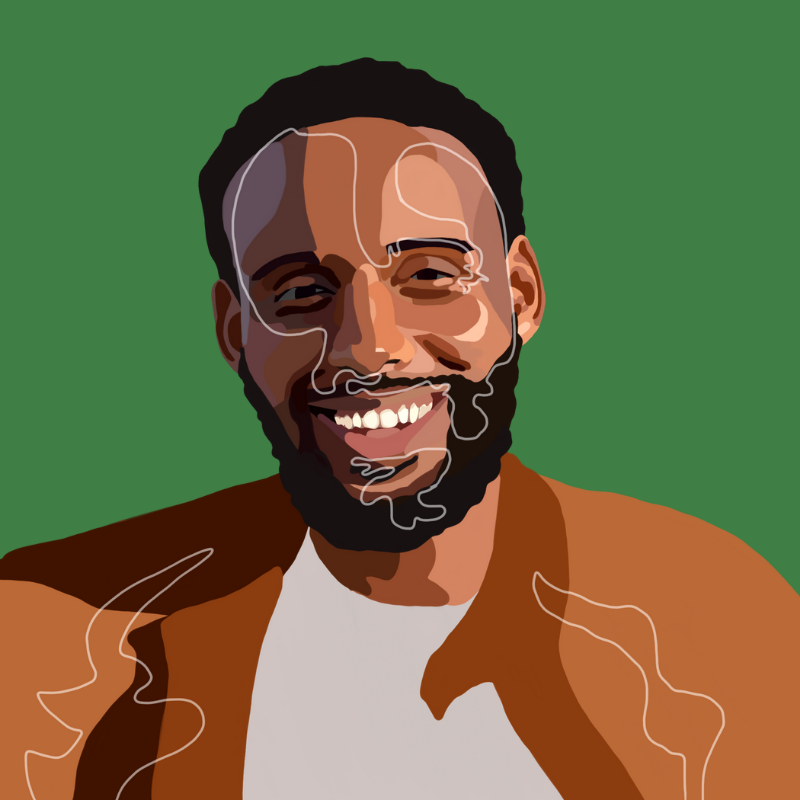 Khalid is the founder of OGOW Electronic Medical Records (EMR), a health app designed to improve health outcomes in Somalia. He was inspired to innovate after his first trip to Somalia, where he met his grandmother for the first time and had a firsthand encounter with the condition of healthcare services in the country while accompanying her to a hospital.
Age: 28
Hometown: Mississauga, Ontario
Currently Residing In: Edmonton, Alberta
Projects and Organizations
2017–Present: OGOW Electronic Medical Records – Founder
I founded OGOW EMR, a provider of digital health solutions designed to improve health outcomes in Somalia. OGOW EMR is an e-health system that aims to rebuild Somalia's medical system through the implementation of a community- and caregiver-centred e-health program. OGOW EMR is designed to improve patient access to records, enhance understanding and adherence to health care plans, and build patient trust in health systems through innovative and community-centric methods.
2016–Present: Habitat for Humanity – Selection and Support Coordinator
I currently serve as a selection and support coordinator for Habitat for Humanity of Edmonton, an affordable housing program that seeks to eliminate substandard housing.
2007: Chief of Police Advisory Committee – Committee Member
I was selected to partake in Edmonton's first Chief of Police Advisory Committee. While on the committee, I played a pivotal role in helping to develop policy and recommendations in tackling inner-city-related issues, particularly those faced by marginalized groups.
Which of the United Nations Sustainable Development Goals resonates most with you?
According to UNICEF, one in six children in Somalia die before they see their fifth birthday (cited here). Somalia has endured decades of civil war, which has decimated the country's economy and health infrastructure. Frontline workers in Somalia lack effective tools to track and monitor immunization programs, and caregivers are unaware of broader vaccination campaigns.
OGOW EMR uses innovative technology to help drive the UN's 2030 Agenda for Sustainable Development in Somalia. We incorporated SDG 3: Good health and well-being targets and indicators into our model and designed programs to support progress toward the goal. OGOW EMR aims to support and strengthen health systems (Target 3.C) in Somalia by offering digital solutions to practitioners in Somalia to address complex challenges, prevent communicable diseases (Target 3.4), and improve both access to health care and the delivery of vaccines (Target 3.8). OGOW EMR also strives to address SDG 5: Gender equality and prioritize women's empowerment by developing internships, workshops, and health strategies that promote the advancement of women and girls.
What change would you like to see in the world by 2030?
I would like to see good health and well-being for all! Health is a basic human right that unfortunately is out of reach for many. We all have a role we can play in helping achieve the 2030 Agenda for Sustainable Development.
What advice do you have for other young adults looking to get involved in sustainable development?
Don't despise small beginnings. Start where you are, use what you have, and build! OGOW grew from concept to reality within months. At first, I didn't know how to address such a grand challenge. That's when I started using my social media platform to put out a call to action. Our campaign gained traction from a local audience and turned into a global movement. We were able to sell $10 pins to support my project and later launched a GoFundMe page that successfully raised over $5,000. Two years later, we have received over 31 demo requests from private practices across Somalia, received funding from Bill & Melinda Gates Foundation, and worked with leading development agencies to support health programs across the country.
"Whenever you design a product, place people at the centre and always be open to refining your
approach."
-Khalid Hashi
More Top 30's from 2020