Rose-Eva Forgues-Jenkins
Top 30 Under 30 2020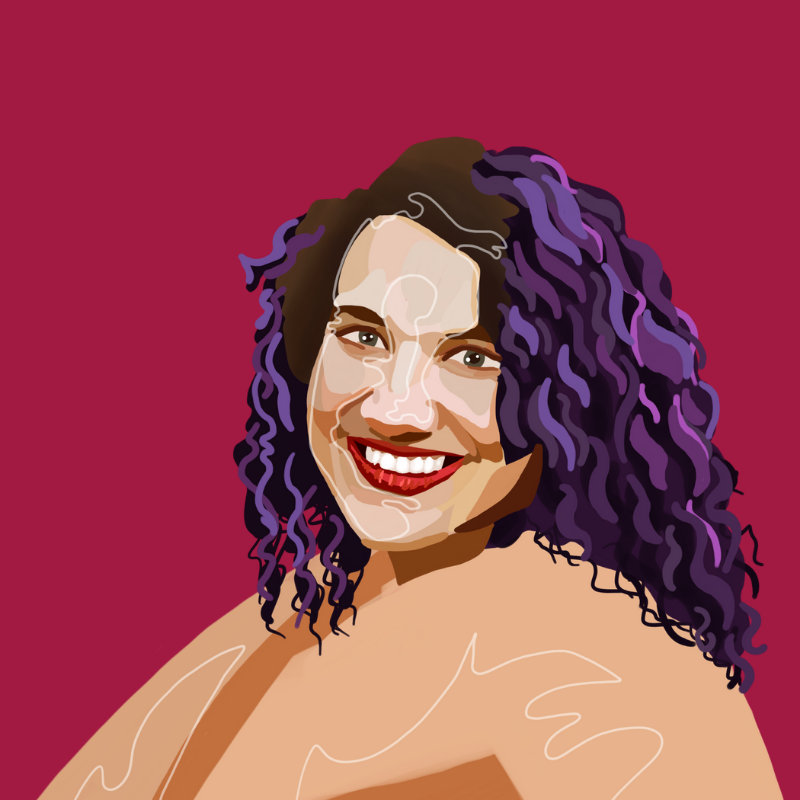 Rose-Eva is a fourth-generation settler on Treaty 6 territory. As a feminist radio and podcast producer, as well an anti-racism educator and research assistant, Rose-Eva uses her voice and privilege to support and care for others in order to increase equality for people of all genders within her community.
Age: 28
Hometown: Edmonton (Amiskwaciy), Alberta
Currently Residing In: Edmonton (Amiskwaciy), Alberta
Projects and Organizations
2018–Present: Centre for Race and Culture – Educator and Research Assistant
I work as an anti-racism educator and research assistant at the Centre for Race and Culture in Edmonton. I recently produced "The Unheard Youth" podcast project, where I travelled across Canada to feature what youth had to say about identity, migration, and belonging.
2013–Present: CJSR 88.5FM – Radio Producer
I am a lead producer on Adamant Eve, Edmonton's feminist radio show. I schedule guests, conduct interviews, write a hosting script, and then edit and create the final product.
2019–Present: Pride Centre – Board of Directors
I serve on the Board of Directors at the Pride Centre in Edmonton, where I am the chair of community relations.
Which of the United Nations Sustainable Development Goals resonates most with you?
SDG 5: Gender equality resonates with me because I've learned a lot about who suffers most from a lack of gender equality, and I have made it a priority to have their voices included through my work. I grew up with a distorted view of feminism and hesitated to call myself a feminist for a long time. As I began to learn more about feminism, I reflected on my own privileges and how I could use them to present a broader view of feminism, rather than the one that I had been presented. I wanted the radio show that I was working on, Adamant Eve, to represent the views of all minorities and explore how oppression is intersectional. I strive to host guests who can speak of their own experiences and tell their own stories rather than having their stories talked about by others.
What change would you like to see in the world by 2030?
When it comes to leaders who have had the most positive impact on me, my community, and the world, it is has been Indigenous women, Two-Spirit folk, and non-binary folk. I think that if more of these people are in power, and if they are properly supported, we will see a reduction in poverty, climate change, and reduced inequalities.
What advice do you have for other young adults looking to get involved in sustainable development?
I used to think that I could not create change in my community because my strengths are more care-based rather than action-oriented. But activism doesn't always mean direct action and protests—it is important activist work to care for someone who would otherwise not be cared for due to systematic inequality. Who in your community is the most in need of care? Whose voices are not being heard in your community? Are gendered, racial, economic, and sexual minorities of all abilities being represented? Identify those people, build relationships with them, and ask them how you can best support them. Use your privilege to truly uplift these voices without centring your own. You will make mistakes. Apologize when you do, and learn how to do better next time.
"Use your voice and privilege to make the world a better place for marginalized people in your community."
-Rose-Eva Forgues-Jenkins
More Top 30's from 2020