Kristin Jennings
Top 30 Under 30 2020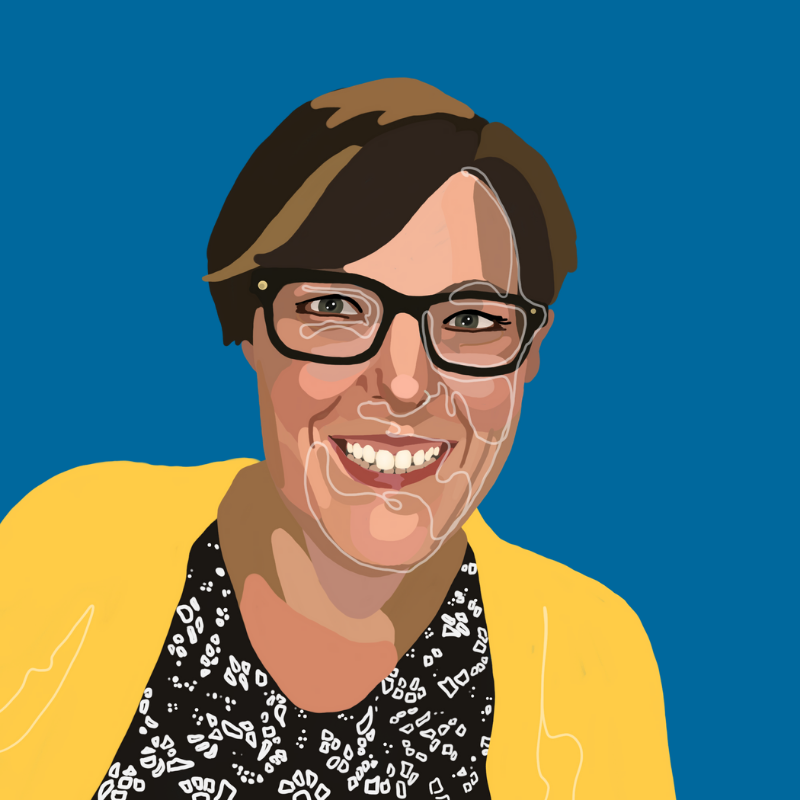 Kristin is a nurse, an advocate for marginalized groups, and a humanitarian, and she resides in Edmonton, Alberta. The founder of RootEd. Edmonton and a previous team leader with Young Nurses Take Action (YNTA), Kristin credits her grandfather for inspiring her critical eye for inequalities, expansive view of the world, and commitment to social justice.
Age: 30
Hometown: Sherwood Park, Alberta
Currently Residing In: Edmonton, Alberta
Projects and Organizations
2019: Amani Afrika Period Project – Volunteer
In November 2019, I travelled with two other nurse friends to Tanzania. We spent a week providing education and reusable menstrual hygiene products to over 1,200 young girls in rural communities surrounding Longido.
2017–18: Young Nurses Take Action – Volunteer and Leader
In 2017, I travelled with six other nurses to Nicaragua with Young Nurses Take Action (YNTA). YNTA is an Edmonton-based foundation that focuses on the leadership, mentorship, and global citizenship of young nurses. In Nicaragua, we worked with the Roberto Clemente clinic in support of primary and community care in rural communities. The following year, I co-led a YNTA nursing trip to Peru with five registered nurses and eight nursing students. In Peru, we worked with the organization Project Amazonas to help provide primary care to communities along the Mazan River.
2014–Present: RootEd. Edmonton – Co-Founder and Leader
In 2014, I helped found RootEd., a social group creating opportunities for people with and without disabilities to meet, share, connect, and build friendships in Edmonton. Starting off with small groups of five, the RootEd. community has grown to many followers and regular attendees. Our community meets in various social settings in hopes of creating spaces for people to engage; this practice helps break down the barriers that are often felt between people with and without disabilities in our world.
Other Affiliations: Rotary Club of Edmonton Whyte Avenue, The Neighbour Centre, Friendship Group Canada, Voices of Albertans with Disabilities
Which of the United Nations Sustainable Development Goals resonates most with you?
The goal that resonates most with me in terms of my work is SDG 10: Reduced inequalities. My volunteer capacities have focused on supporting folks who are marginalized by society at local and global levels. I believe in a shared humanity. I believe it is my responsibility to support my neighbour who lives in Edmonton as well as my international neighbour who lives in Tanzania. I want to live in a world where there is collective appreciation for one another. I posit that we can accomplish this goal through a reduction in the "us vs. them" mentality.
How did you get involved in community development?
 I have been volunteering with marginalized groups of people for as long as I can remember. I grew up alongside folks with intellectual and physical disabilities: my parents both worked in human services and were guardians for two disabled individuals. As a child, I never understood why society treated people differently based on their abilities. This early exposure to inequality led me to start on a lifelong journey of social justice exploration and a strong desire to lead by example.
What advice do you have for other young adults looking to get involved in sustainable development?
Young people can get more involved by focusing on active citizenship and engagement. I have learned that there are many humanitarians working on innovative and meaningful initiatives in my own backyard. There isn't a need to reinvent the wheel every few years; we can have a greater impact by mobilizing our efforts and supporting fellow changemakers. I encourage young people to take a look around their own communities and see where they can make an impact.
"Believing in a shared humanity can empower changemakers and mobilize communities."
-Kristin Jennings
More Top 30's from 2020