Taylor Rubin
Top 30 Under 30 2020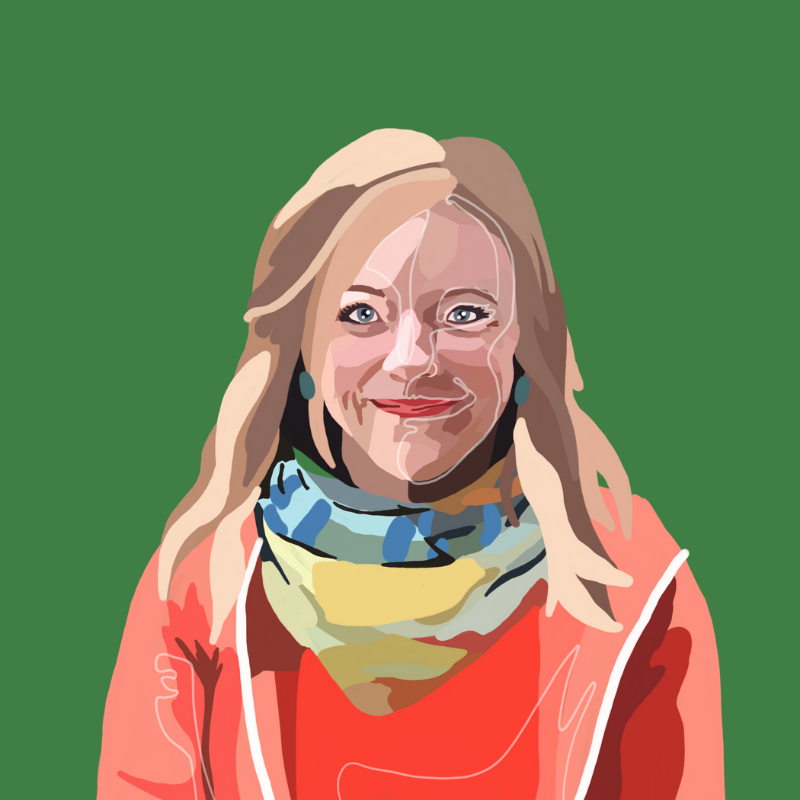 As a third-generation guest on Treaty 6 territory, Taylor Rubin works as the cultural liaison at the Victoria School of the Arts. Taylor works in allyship as a bridge-builder between communities to support youth and to spread awareness about treaty rights and responsibilities.
Age: 28
Hometown: Edmonton (Amiskwacîwâskahikan), Alberta
Currently Residing In: Edmonton (Amiskwacîwâskahikan), Alberta
Projects and Organizations
2017–Present: Victoria School of the Arts – Cultural Liaison
I work as the cultural liaison at Victoria School of the Arts, an urban arts-immersion school serving 1800 students from Kindergarten to Grade 12. In this role, I support the educational journeys of our school community—students, staff, and families—through Indigenous education, cultural exchange programming, and Treaty relationship-building. I have supported the development of student groups, facilitated panel discussions on reconciliation in education, and had the pleasure of supporting students in their own advocacies. I feel the most authentic and meaningful social change is led by young people, and I am privileged to work alongside youth changemakers on a daily basis.
2017–Present: Indigenous Gladue Sentencing Report Writing Services – Contract Writer
Since 2017, I have been a contract writer for Indigenous Gladue Sentencing Report Writing Services at the Government of Alberta. Gladue Reports provide biographical and contextual information about specific criminal offenders with the purpose of providing information to relevant stakeholders in the criminal justice system and identifying opportunities for restorative and transformative justice.
Other Associations: RAD Educators Network, Next Up Leadership Program, UAlberta Community Service-Learning, Edmonton Native Youth Justice Committee, Tatawaw Treaty Project, Journeys Cultural Exchange Program
Which of the United Nations Sustainable Development Goals resonates most with you?
As Dr. Marie Wilson, a commissioner with the Truth and Reconciliation Commission, said, "There is a causal link between racism and fear, and fear and ignorance" (cited below*); this is why SDG 4: Quality education plays such a critical role in reconciliation and restitution.
As educators, it is important that we understand the oppression that permeates through the classroom walls in our colonial educational institutions. I work to foster the learning of Indigenous ways of knowing to ensure sustainable and equitable education for all students.
* "A Conversation About Reconciliation" with Commissioners Dr. Marie Wilson, Elder Wilson Littlechild and Honourary Witness Shelagh Rogers as hosted by the Edmonton Public Library on February 28, 2017.
What current issue is inspiring you to take action?
As a cultural liaison, I support students and their families, many of whom are living survivors of residential schools; they have experienced loss of language, culture, connection, and identity due to intergenerational trauma and the ongoing impacts of colonialism. Many of the youth I support have shared with me how they struggle in identifying with their Indigenous roots as they have grown up in urban centres, away from ceremony and tradition.
The Truth and Reconciliation Commission's 94 calls to action speak to restoring respectful relations through strengthening treaty relationships. These calls to action are concrete directions for us to implement. They are not a choice, but a responsibility of all Canadians living on treaty and unceded territory here on Turtle Island.
What advice do you have for other young adults looking to get involved in sustainable development?
Gather. Build community. Work collectively while also choosing to take risks and stand up for what you believe in. Speak out when you see injustice, no matter where it's coming from. Stand in solidarity with those who are stepping up. Challenge yourself. Be curious. Ask questions. Be gentle in your tactics. Practice kindness and humility. Commit to living mindfully and intentionally. Continue learning, always.
"Working to dismantle structures of oppression is a lifelong commitment to learning and unlearning."
-Taylor Rubin
More Top 30's from 2020