Melissa Scott
Top 30 Under 30 2020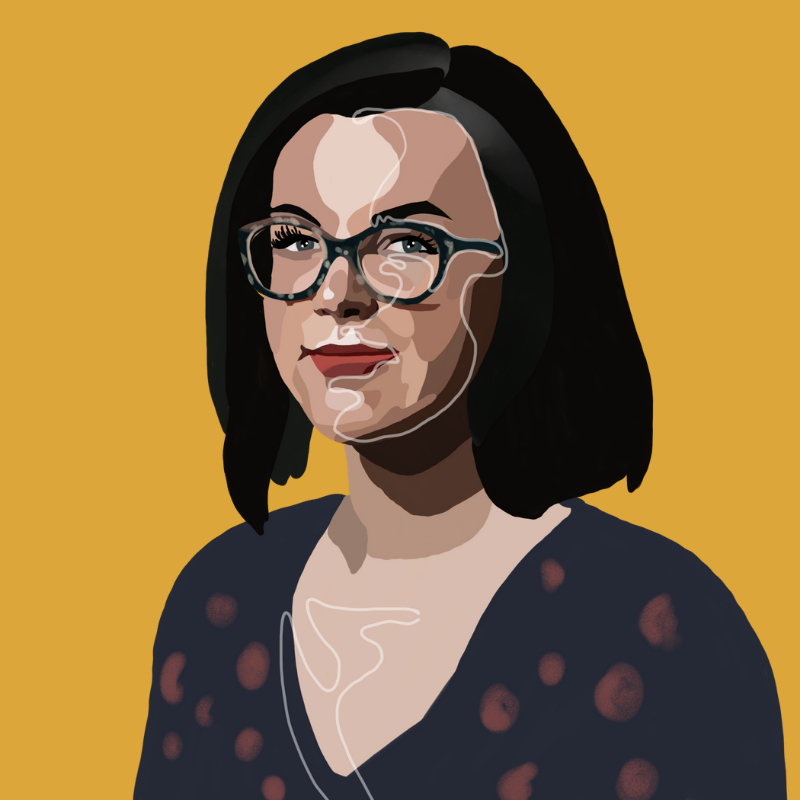 Melissa's lifelong drive to create systemic change for people impacted by inequities and injustices locally and globally has been deeply informed by her Métis-Cree identity and experiences and those of her ancestors. For over a decade, Melissa has worked at policy and community levels to build the capacity of refugee-focused programs. She now works to promote health and wellness and apply Indigenous research to policy and program development.
Age: 30
Hometown: Edmonton, Alberta
Currently Residing In: Edmonton, Alberta
Projects and Organizations
2020–Present: Métis Nation of Alberta – Research and Project Coordinator
I am the research and project coordinator for chronic disease at the Métis Nation of Alberta. In this role, I manage projects that explore health outcomes for Métis Albertans by carrying out research with Métis Albertans, for Métis Albertans. This work will directly inform the planning of chronic disease management services and inform similar initiatives in Indigenous communities across Canada.
2015–19: Refugee Sponsorship Training Program – Staff Member
For over four years, as a staff member of the Refugee Sponsorship Training Program, I strategically planned, developed, and delivered capacity-building programming for thousands of individuals and organizations across Canada, supporting their efforts to sponsor and settle refugees.
2012–15: York University – Graduate Researcher and Affiliate of the Centre for Refugee Studies; 2014: Refugee Research Network – Rapporteur; 2017–19: Canadian Council for Refugees – Steering Committee Member
My interest in policy, community, and addressing problems within complex multi-actor systems led me to refugee- and migration-focused work in Canada and internationally, including policy research, community-engaged scholarship, and volunteering with refugee-led organizations in the Middle East. In 2014, I was chosen as one of two rapporteurs for the annual consultations of the UN Refugee Agency (UNHCR) with non-governmental organizations (NGOs) in Geneva, Switzerland, where I supported the representation of international organizations and NGOs through the Rapporteur's Report and by preparing recommendations for joint global action. I also served as a steering committee member with the Canadian Council for Refugees, contributing to policy and advocacy efforts.
Which of the United Nations Sustainable Development Goals resonates most with you?
SDG 10: Reduced inequalities is a common thread in my life and work with refugees and Indigenous people. I believe every person deserves to have their rights recognized and their voices taken into account at local, regional, national, and international levels. My firsthand knowledge of the ongoing legacy of trauma, colonialism, and racism experienced by Indigenous people in Canada has served as a force driving my life's work. By looking at our past, we can illuminate the present and develop more effective solutions for the future. The way that systems work for some and not for others fuels my commitment to work with actors on all levels of systems to see that community voices are centred. "Nothing about us without us."
What change would you like to see in the world by 2030?
In 2030, I want to see Indigenous people's experiences and knowledge better reflected within every solution, strategy, and policy (as it should be). By then, I also want to see social systems in Canada more meaningfully reflect the Truth and Reconciliation Commission of Canada's Calls to Action, which should be woven into the fabric of every aspect of Canadian society.
What advice do you have for other young adults looking to get involved in sustainable development?
Identify an issue that needs to be addressed—ideally, one you personally connect with. The issue may impassion you, fascinate you, motivate you, or evoke your curiosity.
Listen to yourself, and your inner wisdom will show you the way.
Seek guidance, learn more about the issue, and take a step.
"The complex problems our generation faces don't necessarily require complex solutions. What is required is simple: collaboration—and that we bring, listen to, and respond to diverse voices at the table."
-Melissa Scott
More Top 30's from 2020