Aishwarya Khanduja
Top 30 Under 30 2020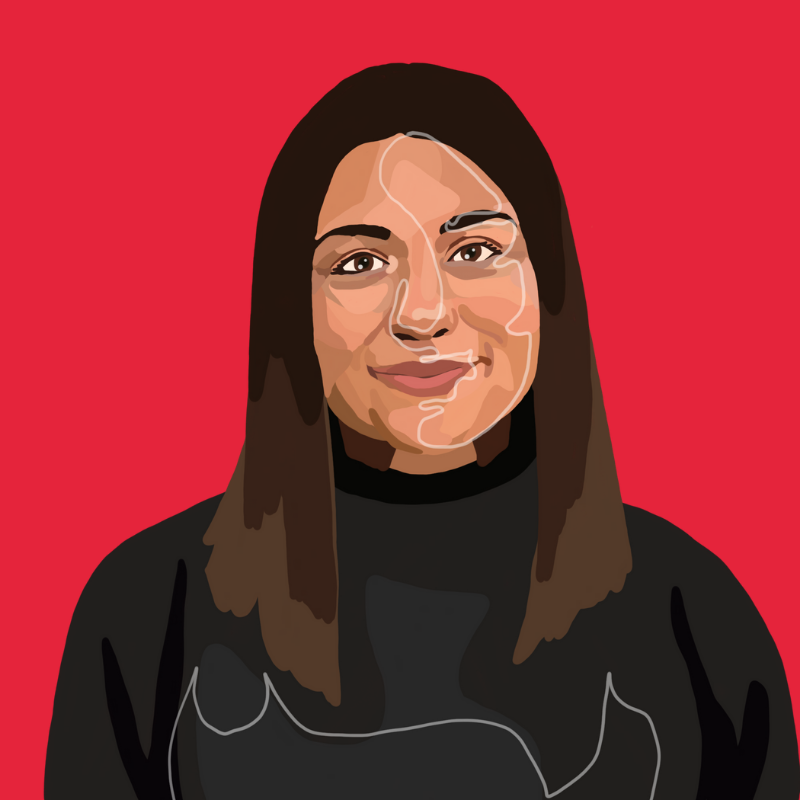 Aishwarya is a socially focused interdisciplinary artist, student, innovator, and entrepreneur living in Calgary, Alberta. As the executive director for both First Generations Organization and Loop Education Inc., Aishwarya hopes to use her experiences as an immigrant to Canada to advocate for and support marginalized students.
Age: 22
Hometown: Calgary, Alberta
Currently Residing In: Calgary, Alberta
Projects and Organizations
2017–Present: First Generations Organization – Founder
I am the founder of First Generations Organization (1GO), a non-profit that serves as a national ambassador for high school students in Canada who lack access to resources. A lot of marginalized students don't end up pursuing higher education because they are made to believe they don't have the potential. Through advocacy and outreach efforts, we help marginalized students in high school realize their value and that they can also receive higher education. We introduce students to education options, offer adversity-based (not merit-based) scholarships, and offer a free mentorship program between high school and post-secondary students throughout Canada.
2019–Present: Loop Education – Founder
I founded Loop Education with the aim of providing accessible and affordable academic consulting to students in high school. The current political climate in Canada, especially in Alberta, has led to heavy budget cuts in the education sector. Career counsellors don't exist anymore in most public high schools, and guidance counsellors are not equipped to help make career decisions. Academic consulting starts off at $400 an hour and is therefore inaccessible to marginalized groups, which can include students who are first generation, students from immigrant or refugee families, students of Indigenous heritage, and students simply lacking access to resources and opportunities due to socioeconomic factors. With Loop Education, we employ post-secondary students as consultants to accessibly provide personalized action plans for post-secondary education and share their lived experience of their own transition to post-secondary studies.
Which of the United Nations Sustainable Development Goals resonates most with you?
Every single component of SDG 4: Ensure inclusive and equitable quality education and promote lifelong learning opportunities for all resonates with me and has inspired my work. I am passionate about taking luck and privilege out of the equation and using accessibility to resources, opportunities, and education as a tool of social innovation to build an equitable future.
What change would you like to see in the world by 2030?
I would like to see more sustainable solutions in everything (tech, labour markets, fast fashion, waste management, etc.) through social entrepreneurship and accountability.
What advice do you have for other young adults looking to get involved in sustainable development?
Think about what impacts you, your friends, your immediate environment. What is something you think is unfair and would like to change?
Go to VolunteerConnector (https://www.volunteerconnector.org/) and explore opportunities you are interested in. If you don't find exactly what you're looking for that way, research leaders in the community doing similar work. Cold email them with what you want to do and your interests, and find a way to work together to create a change.
Recruit your friends! Social justice and giving back to your community is cool. Do cool things with your friends.
Be loud and proud. Use your voice and platform on social media to create movements.
"I am passionate about taking luck and privilege out of the equation and using accessibility to resources, opportunities, and education as a tool of social innovation to build an equitable future."
-Aishwarya Khanduja
More Top 30's from 2020