Tyler Warnock
Top 30 Under 30 2020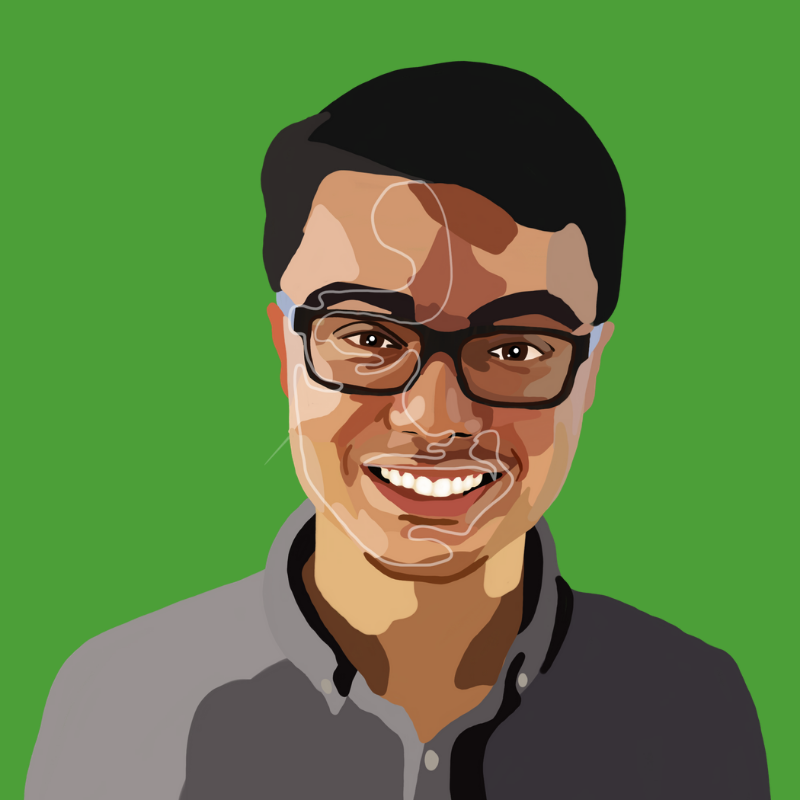 Hailing from Vancouver, BC, Tyler is a student of health sciences at the University of Calgary. Tyler is an active advocate and changemaker for equitable global health through his role as the Sustainable Development Goals Alliance co-chair and supporter of Mama na Mtoto and Healthy Child Uganda.
Age: 21
Hometown: Vancouver, British Columbia
Currently Residing In: Calgary, Alberta
Projects and Organizations
2017–Present: Sustainable Development Goals Alliance, University of Calgary – Co-Chair
I was a founding member of the Sustainable Development Goals Alliance (SDGA) in 2017 and, for the last two years, I have served at the helm of the SDGA as co-chair. During this time, we have executed three SDG Summit student conferences focused on skill-building and networking. We have also organized three iterations of programming for International Development Week, each centred around storytelling, international development challenges, ethical dilemmas, and student involvement with global issues in a local setting. I have recently been transitioning into a mentorship role to recruit and coach new students to continue the work of this organization.
2017–Present: Mama na Mtoto and Healthy Child Uganda – Intern
I began collaborating with the team from the Tanzania Maternal Newborn Child Health Initiative, Mama na Mtoto, at the University of Calgary in 2017. In 2018, I had the opportunity to serve as a field intern with Mama na Mtoto to work on a two-week project in Mwanza, Tanzania. Back in Calgary, I continued supporting Mama na Mtoto through engaging Canadians in global health awareness before beginning a three-month internship with Healthy Child Uganda as a Queen Elizabeth Scholar. I worked with a team to implement a piloted community engagement field school that ran for three weeks. Working alongside my Ugandan counterparts and learning about historic injustices surrounding global health, the experience allowed me to develop a nuanced understanding of what community interventions can look like in a rural Ugandan context.
What current issue is inspiring you to take action?
Improving global health awareness and action is the issue that most inspires me. I am continually inspired by activists spreading online awareness of unethical practice in global health, white saviourism, and the importance of equity in programming. On campus, it is common to see enticing advertisements for global health experiences, usually in the form of medical tourism or voluntourism in low-income countries. These trips often occur without formal opportunities for reflection and consideration of power dynamics, historical context, or the ethics and sustainability of the work. Instead, we see perpetuation of dangerous Global South stereotypes and more negative than meaningful benefits to communities. While students should have an active role in shaping global health, this should be done with careful consideration of each individual's intent versus impact, with an intentional focus on the potential for unintended consequences.
What change would you like to see in the world by 2030?
By 2030, I want to see high-income countries take decisive action on global SDG efforts. I hope world leaders make thoughtful efforts toward reconciliation with Indigenous peoples, the original stewards of the lands on which some of the most influential countries exist today. The disparities between high-income and low- to middle-income countries have to be factored into our discussions on SDG implementation. We cannot expect the responsibility for SDG action to be equally distributed; this would be inequitable, given that many high-income countries profited from colonization, slavery, and resource extraction from peoples around the world. By advocating for more equity in SDG implementation, I am hopeful we can reduce North-South partnership imbalance, inequity, and colonial attitudes in our efforts to create a just and fair world.
What advice do you have for other young adults looking to get involved in sustainable development?
Getting involved starts with becoming informed. When you're interested in pursuing a cause, get informed about current issues and practices; it's important not only for finding further opportunities, but also for building your capacity to work ethically.
Seek mentors and experts in the field. Some great resources for those interested in global health are the Canadian Coalition for Global Health Research and the Canadian Society for International Health.
Check out the Queen Elizabeth Scholars program, which offers scholarships to students looking to do global health work with country partners around the world.
"Creating a more sustainable future means bringing diverse voices to the table, listening, and centring equity at the forefront of our work."
-Tyler Warnock
More Top 30's from 2020