Nicole Dyck
Top 30 Under 30 2020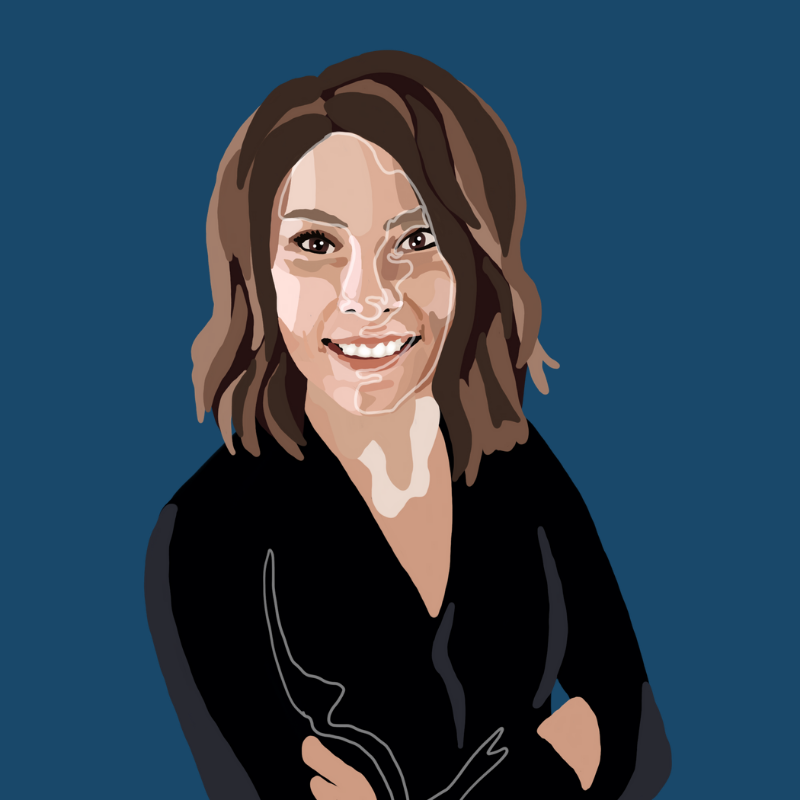 Nicole works with the UAlberta Faculty of Engineering and Engineers Canada in Edmonton, Alberta. Nicole is a passionate advocate for women in engineering through her research, her work to create inclusive policy in higher education, and her leadership of the UAlberta Female Engineering Mentorship program.
Age: 27
Hometown: Lethbridge, Alberta
Currently Residing In: Edmonton, Alberta
Projects and Organizations
2019–Present: Engineers Canada – Researcher Director
Collaborating with the president of Engineers Canada, I led research that analyzed 30 years of data of women within engineering to inform new strategic foundations for recruitment initiatives within the UAlberta Faculty of Engineering—specifically regarding the recruitment and retention of underrepresented demographics in the profession.
2019–Present: Engineers Canada – 30 by 30 Champion
I amplify Alberta's voice on the national stage as an Engineers Canada 30 by 30 Champion. The 30 by 30 Champions are a nationally representative group of allies charged with working to generate more awareness around the complex barriers to diversity in engineering and to raise the percentage of engineers who are women to 30 per cent by 2030. I use this platform to disseminate important work, collaborate, share best practices, and empower diverse perspectives from across the country to take similar action.
2018–Present: UAlberta Female Engineering Mentorship Program – Founder
The Female Engineering Mentorship (FEM) program is a mentorship initiative I created within the University of Alberta Faculty of Engineering to empower prospective engineering students who identify as female as they transition into university and careers in Science, Technology, Engineering, and Mathematics (STEM) fields. The FEM program has created a community of female students; through the program, one-on-one mentorship, opportunity for group engagement, and hands-on learning is supported. In the 2018-2019 academic year, the program saw huge success with just under 80% of participants entering a first-year engineering program and 100% of participants entering a STEM field.
Which of the United Nations Sustainable Development Goals resonates most with you?
For me, both SDG 5: Gender equality and SDG 10: Reduced inequalities are central to my work's focus on intersectionality. I recognize that marginalized identities rarely operate independently of one another. In my equity, inclusion, and diversity work in higher education, much of the research I've undertaken reveals the fact that eliminating barriers for women also could have important positive outcomes for other underrepresented groups. Applying an intersectional lens to my research allowed for recommendations to be made that would remove barriers for female, Indigenous, LGBTQ2S+, international, and rural students.
What current issue is inspiring you to take action?
One of the issues currently inspiring me is the under-representation of women in STEM and, in particular, engineering. In Canada, women make up just 21% of engineering undergraduate students and only 18% of professional engineers. Concerted intersectional efforts toward the recruitment and retention of more women in engineering will not only have a positive impact on research, innovation, and education, but also on the profession as a whole by having a population of engineers as diverse as the population they serve.
What advice do you have for other young adults looking to get involved in sustainable development?
Get involved in initiatives that matter to you. By embracing opportunities, challenging the status quo, and constantly re-evaluating your own values, you come to appreciate how interconnected many of the world's issues are and realize where you can effect the most positive change.
Take the time to identify your unique strengths and how they might be utilized to effect positive change on issues that are important to you.
Do all you can to create perspective for yourself–identify any conscious or unconscious bias you may bring.
Immerse yourself as much as you can in an issue by listening to the voices of the populations affected most.
"Acknowledging gender inequality exists and persists is the first step to achieving societal change."
-Nicole Dyck
More Top 30's from 2020