Krisha Quiambao
Top 30 Under 30 2020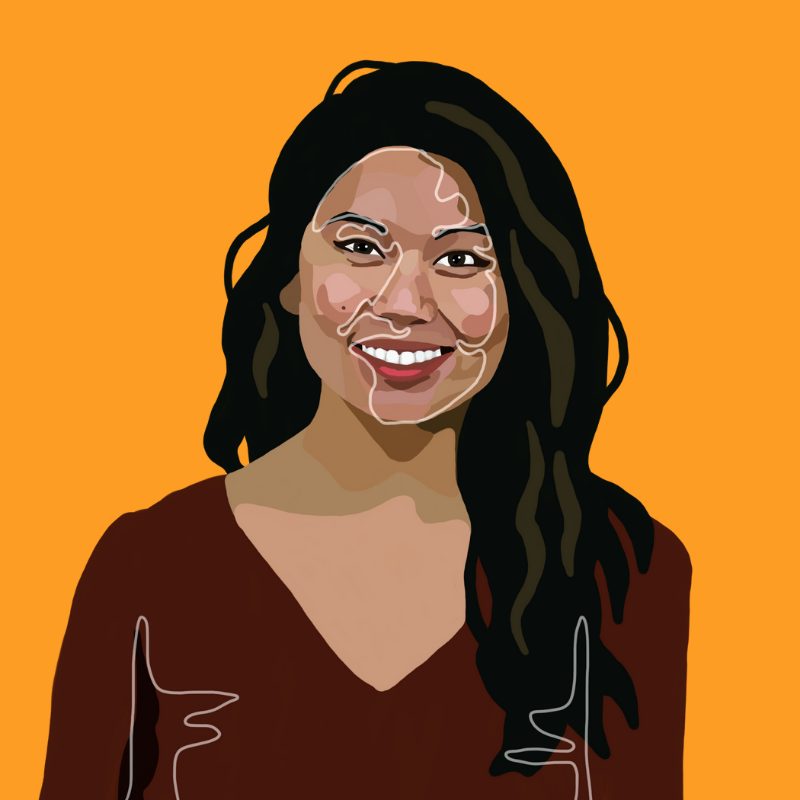 Coming from a small village in the Philippines where the nearest health centre is over two hours away, Krisha understands firsthand the reality of global health disparities. Now a global health professional, she works toward improving access to health care and strengthening health systems to protect against emerging global challenges.
Age: 26
Hometown: Concepcion, Philippines
Currently Residing In: Edmonton, Alberta
Projects and Organizations
2019: The SAM Project and World's Challenge Challenge – Semi-Finalist Team Member
In 2019, I collaborated with The SAM Project and two of my peers to propose strategies to respond to and mitigate the health effects of climate change in rural Zambia. Our team was recognized as a semi-finalist in the World's Challenge Challenge. After the competition, I travelled to Zambia, where I engaged with local stakeholders—government officials, village chiefs, and community members—to strengthen local systems for water security.
2019–Present: Alberta Council of Women's Shelters
Since July 2019, I have been working at the Alberta Council of Women's Shelters, conducting research and developing emergency plans related to humanitarian emergencies and gender-based violence.
2019: Intergovernmental Panel on Climate Change and World Health Organization – Reviewer
In 2019, I collaborated as an expert reviewer for the sixth assessment report on climate change of the Intergovernmental Panel on Climate Change (IPCC). The specific focus of the report was on the public health impacts of migration, displacement, and conflict.
Other Affiliations: Adventist Development and Relief Agency (ADRA) Philippines, Green Lion Indonesia, Peer Education Kabarole
Which of the United Nations Sustainable Development Goals resonates most with you?
My contributions focus primarily on SDG 3: Good health and well-being, SDG 6: Clean water and sanitation, and SDG 17: Partnerships for the goals. Through my project to mitigate the health effects of climate change in rural Zambia, I worked with local stakeholders to strengthen the national rural water supply and sanitation system. I have also been involved in development projects to improve health security and water, sanitation, and hygiene (WASH) for resource-limited populations in the Philippines, Zambia, Indonesia, Uganda, and Canada. In 2019, I collaborated with a group to develop a provincial field epidemiology support program to provide surge capacity so that public health emergencies may be addressed expeditiously.
In my development projects, my focus is on working in partnership with community members to strengthen and enable health systems to respond to the needs of the community as they evolve.
What change would you like to see in the world by 2030?
By 2030, I would like to see a change in the perceptions surrounding international development. To me, global health involves a mutual exchange of knowledge, expertise, and resources. It is not about the "Global North" giving to the "Global South"; developed nations do not have a monopoly on good ideas. Moreover, there is often limited autonomy granted to local citizens in driving the programs and determining their own needs. I have seen how rarely the community's definition of health is taken into consideration.
The development and implementation of effective strategies requires global cooperation. I believe we should work with the resources, knowledge, and experience of diverse societies to address global health challenges and reduce dependence on external aid.
What advice do you have for other young adults looking to get involved in sustainable development?
Push yourself out of your comfort zone and try new things, whether it is a new class, skill, or volunteer program. Explore and learn about different cultures, disciplines, or people; challenge your perspectives. 
In addition to exploring externally, it can also be helpful to be introspective. Get to know your own values and share them with others. The more you talk about what sparks your passion, the more opportunities will come your way. You have no idea what the person beside you in a class, waiting for an appointment, or sitting beside you on an airplane ride can share with you.
"Continually challenge your own perspectives, take action to strive for global health equity, and act with kindness and humility."
-Krisha Quiambao
More Top 30's from 2020