Jeremiah Ouko Magar
Top 30 Under 30 2020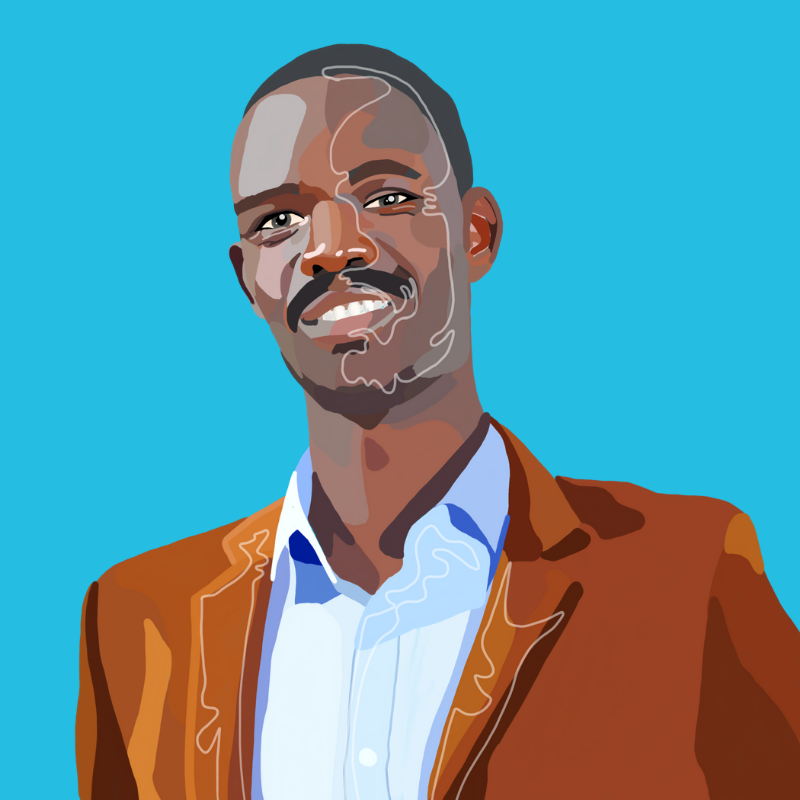 Jeremiah has a background in public health and currently works as a trainer at Aqua Clara Kenya in partnership with the Centre for Affordable Water and Sanitation Technology (CAWST) based out of Calgary, Alberta. Jeremiah works to develop clean water programs in communities by equipping groups with water sanitation and hygiene training.
Age: 27
Hometown: Kisumu, Kenya
Currently Residing In: Kisii, Kenya
Projects and Organizations
2016–Present: Aqua Clara Kenya and CAWST – Training Specialist
I deliver training that mainly focuses on water, sanitation and hygiene (WASH) to NGOs, community-based organizations (CBOs), and government officials. This training is aimed at developing the capacity of individuals working in WASH to be able to deliver more effective training, to recommend appropriate, affordable, sustainable and readily accessible solutions, and to support community members to adopt better WASH practices.
Which of the United Nations Sustainable Development Goals resonates most with you?
My work mainly addresses SDG 6: Clean water and sanitation and SDG 1: No poverty. The community I live in is dependent on shallow wells, streams, and unprotected springs as sources of drinking water. Increased population pressure has meant small pieces of land continue to be subdivided further among family members; this has contributed to a large number of families settling for shared, unimproved sanitation facilities, with some still practicing open defecation.
During dry seasons, women and children spend a considerable amount of time getting water. Sadly, the water sources are sometimes contaminated. Drinking water from such sources without treatment has only exacerbated sanitation problems and increased the burden of disease. This has kept people in the vicious cycle of poverty, which in turn prevents them from accessing opportunities and inhibits their abilities to unlock their full potential. Sustainable access to safe drinking water and proper sanitation will help enable people to explore life possibilities.
What change would you like to see in the world by 2030?
I believe the cycle of poverty as a result of poor WASH practices can be broken. For this to happen, implementers need to acknowledge that although provision of technology to address WASH challenges is a step in the right direction, it must be coupled with the development of local human capacity for the benefit to be sustainable.
What current issue is inspiring you to take action?
Poor WASH practices continue to bar individuals from realizing the possibilities outside of the cycle of poverty. Many organizations, including government, NGOs, CBOs, and development partners, are keen on freeing people from these adversities; however, some organizations continue to face challenges with the effective implementation of initiatives, the need for capacity development, and the ability to understand available options. I feel the urge to contribute to bettering this capacity now as it will have a far-reaching impact on the community. The SDGs have to be made a reality. Living by them today means I have time to impact more communities, so why wait until tomorrow?
What advice do you have for other young adults looking to get involved in sustainable development?
Talking about WASH (especially with themes like faeces) is not one of the fanciest things to do, but if better water, sanitation and hygiene practices are changes we want to see, we must embrace doing so. Young people need not shy away from addressing WASH issues, as they have a direct impact on our future. We need to take charge and engage with our leaders and communities, and most importantly, seek to be engaged by volunteering or undertaking internships with ventures that provide opportunities to tackle WASH issues.
"A changemaker should use every available opportunity to build up those around them."
-Jeremiah Ouko Magar
More Top 30's from 2020