Thomas Iglesias Trombetta
Top 30 Under 30 2020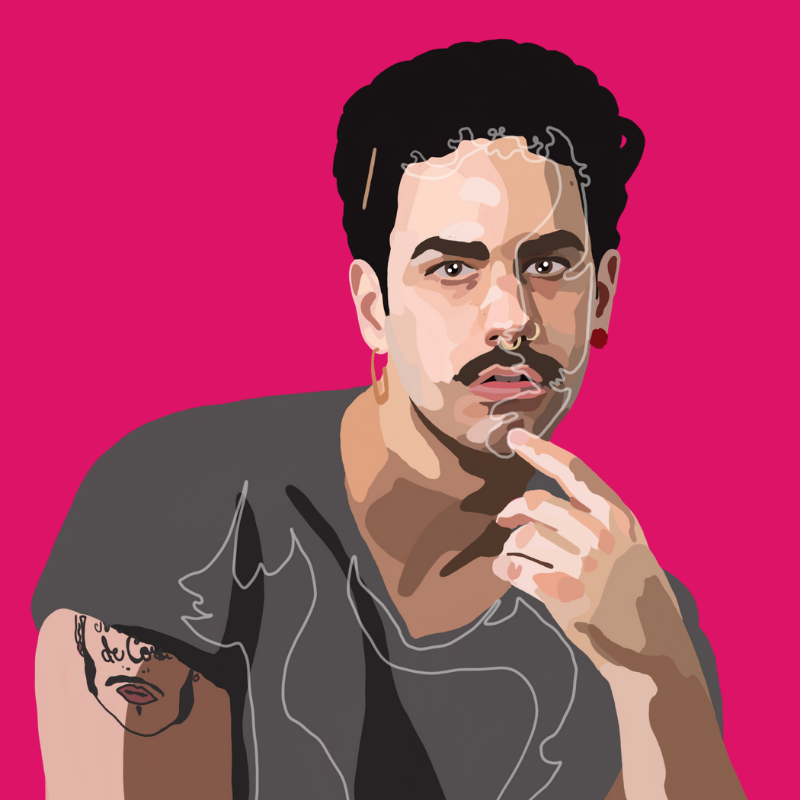 Thomas Trombetta is a Brazilian immigrant to Treaty 6 who is passionate about art, gender liberation movements, and sociology. His advocacy work for minorities and sexual health is inspired by the resiliency he sees in the immigrant and queer folk surrounding him.
Age: 25
Hometown: São Paulo, Brazil
Currently Residing In: Edmonton, Alberta
Projects and Organizations
2019–Present: Community-Based Research Centre, Edmonton Men's Health Collective – Regional Manager
Currently, I work as the Prairies Regional Manager with the Community-Based Research Centre at the Edmonton Men's Health Collective (EMHC), where I help coordinate educational efforts and support systemic change in the field of queer and trans health.
2016–Present: Edmonton Men's Health Collective – Volunteer
Prior to working with EMHC, I volunteered with them and served on their board. In this role, I helped organize and moderate a panel on eating disorders, presented to university and medical organizations on the importance of queer- and trans-affirming health, and developed online campaigns on body positivity.
Present: Writer and Illustrator
Occasionally, I like to create illustrations and write about current issues. In 2019, I was interviewed by Al-Jazeera in a televised segment on the decriminalization of gun use in Brazil. Vice has also published an article I wrote about how Brazil's "War on Ideology" impacts Canadians.
Other Affiliations: altView Foundation, Edmonton John Howard Society, Alberta Public Interest Research Group – APIRG, HIV Edmonton
Which of the United Nations Sustainable Development Goals resonates most with you?
SDG 5: Gender equality has been the main focus of my work. Growing up, I felt restricted by gender expectations. Currently, gender and ethnicity remain the main determinants of one's chance of survival; for example, black, trans women in Brazil (and across the world) are being killed at alarming rates. I want to work toward making sure the situation changes as drastically as it needs to.
What change would you like to see in the world by 2030?
I would like to see queer and/or racialized people no longer being targets of violence and systemic oppression in Canada and around the world. I want to see a world where nobody learns to hate themselves before they learn how to love themselves. I also want our societal gender expectations to finally reflect the fluidity and complexity that gender truly encompasses.
How did you get involved in community development?
My involvement in community development grew from gratefulness. I have always watched and admired those building community and challenging oppression. I was and remain thankful for their work that continues to pave the way and allow for young immigrant queer folk to find support and images of resilience.
What advice do you have for other young adults looking to get involved in sustainable development?
Safety first. Listen to your body. Find support. And remember that the only thing we have control over is ourselves: follow your principles and do your best.
"We learn how to learn from a very young age. However, we don't learn how to unlearn until we are challenged to."
-Thomas Iglesias Trombetta
More Top 30's from 2020