Emily Riddle
Top 30 Under 30 2020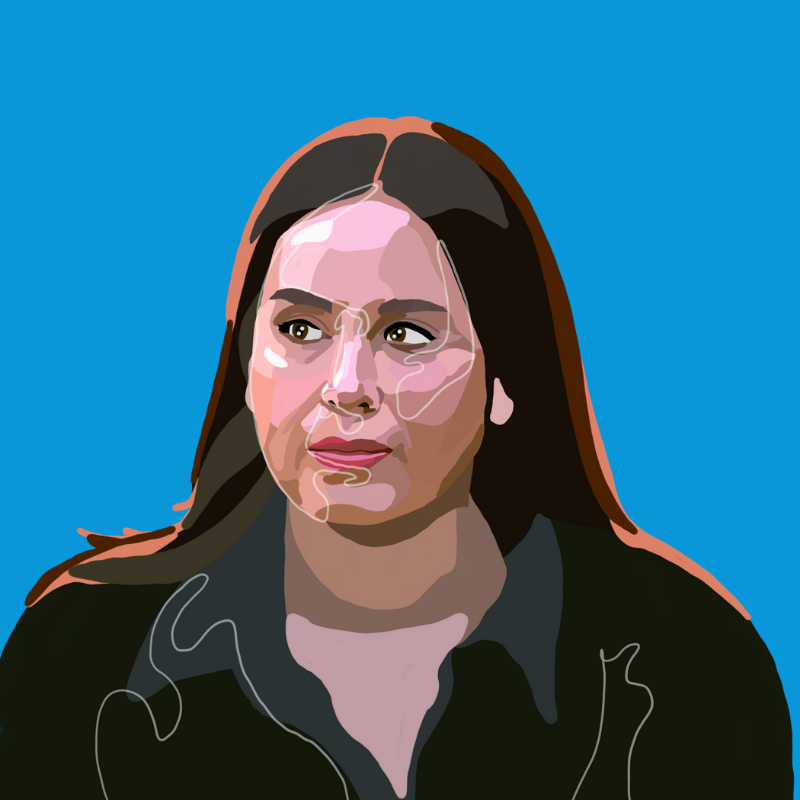 Emily Riddle is a nehiyaw iskwew (Plains Cree woman) and a member of the Alexander First Nation who is currently residing in Edmonton. Emily is a researcher, writer, public speaker, and library advisor who advocates for the rights of Indigenous peoples and gender minorities.
Age: 28
Hometown: Edmonton, Alberta
Currently Residing In: Edmonton, Alberta
Projects and Organizations
Currently, Emily works as the senior advisor of Indigenous relations for the Edmonton Public Library, where she facilitates a positive relationship between the library and Indigenous people. As a public educator, Emily has used her writing to advocate for Indigenous rights—her work has appeared in publications such as GUTS Magazine, Canadian Art, Briarpatch, Teen Vogue, and The Globe and Mail. Listen to Emily on the Let's Find Out podcast or watch her speak on YouTube.
2019–Present: The Edmonton Public Library – Senior Advisor of Indigenous Relations
In this role, I ensure the library is building good relationships with Indigenous communities and organizations and ensure that Indigenous people have a positive relationship with the library.
2018–Present: The Yellowhead Institute – Board of Advisors
I am on the board of advisors for the Yellowhead Institute, which a First-Nations-led think tank based out of Ryerson University. In this role, I have done research on the First Nations Land Management Act with Dr. Shalene Jobin and helped facilitate a youth freedom school.
2017–19: The First Nations Education Steering Committee – Policy Analyst
I previously worked as a post-secondary policy analyst for the First Nations Education Steering Committee (FNESC), which represents most of the First Nations in BC in education advocacy. In this role, I helped communities move toward self-governance in education.
2018 –19: WePress, Downtown Community – Board Member
I was on the board of directors of WePress, which provides a community artspace in Vancouver's Downtown Eastside. "The mission of WePress is to advance education by providing workshops on historic and contemporary methods of print- and art-making for the public, with a particular focus on individuals from marginalized communities in Vancouver's Downtown Eastside (DTES)." – WePress website
Which of the United Nations Sustainable Development Goals resonates most with you?
The SDG that resonates with me the most is SDG 13: Take urgent action to combat climate change and its impacts. If we do not address this goal, we will be unable to have conversations about any of the other goals in the future. Climate change further exacerbates Indigenous dispossession, and not taking steps to mitigate it is against natural law.
How did you get involved in community development?
My mom influenced me to become a changemaker by making the space for me to do so! I was always really curious about governance and relationships between people, as well as history. Furthering my understanding of Treaty Six and our intended relationship with settlers on our territory is something that will continue to inspire the work I do for the rest of my life.
What advice do you have for other young adults looking to get involved in sustainable development?
Learn about your family history and also the land on which you walk. In order to move forward in anything in life, you have to understand your responsibilities and gifts.
Listen to when people need help and do your best to mobilize your talents. Wash the dishes. Help clean up.
 "Land Back."      -Emily Riddle
More Top 30's from 2020