Vikrant Kushwaha
Top 30 Under 30 2020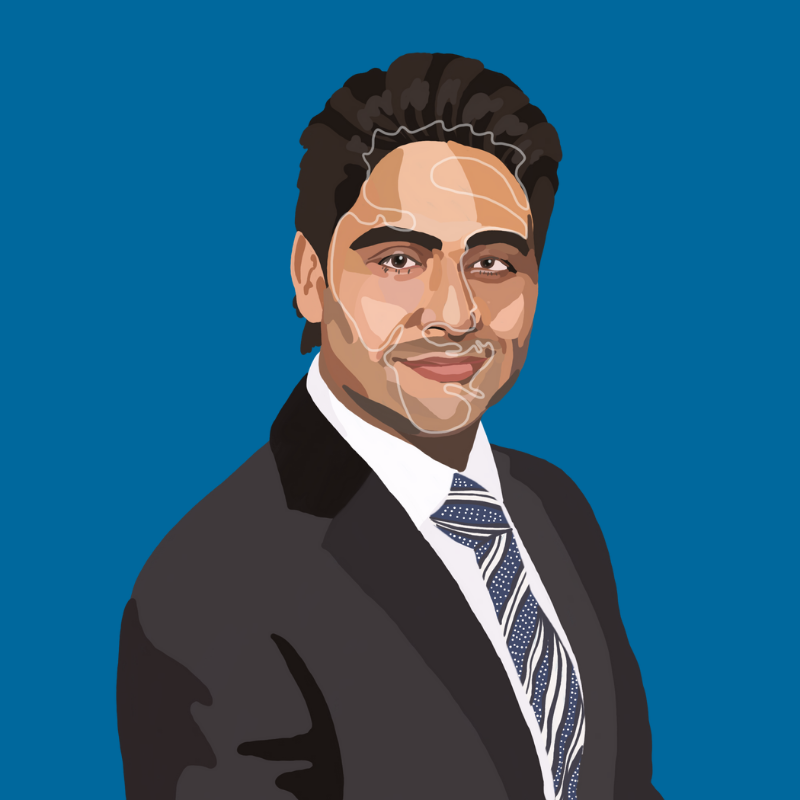 Born and raised in India, Vikrant has seen drastic inequalities in people's access to basic human necessities. He is now driven to make a positive change in society through his work at Fair Trade Calgary as he connects with local restaurants and businesses.
Age: 30
Hometown: Palwal, India
Currently Residing In: Calgary, Alberta
Projects and Organizations
2015–16, 2019–Present: Fair Trade Calgary – Community Ambassador
As a community ambassador with Fair Trade Calgary, I raise awareness about fair trade products available in the market. As an organization, we support fair prices, decent working conditions, and fair terms of trade for producers. Our primary goal is to get Calgary designated as a Fair Trade Town. I am proud to know that my work with Fair Trade Calgary helps producers be paid fairly for the hard work they do.
2016–17: Global Brigades – Volunteer
With Global Brigades, I helped devise a sustainable business plan for a rural community in Honduras. I then had the chance to visit Honduras where we interviewed community members over a 10-day period to understand their needs and develop new ways in which Global Brigades could support them. Having worked on the ground in Honduras in this way, I gained knowledge and insights that further inspired my work with Fair Trade Calgary.
Which of the United Nations Sustainable Development Goals resonates most with you?
The SDG that most resonates with me is SDG 10: Reduced inequalities. How is it fair that a person born in a developed country receives superior healthcare or work wages compared to a person born in an underdeveloped country? No good will come if we blame one another, but we can consciously work toward reducing these inequalities.
What change would you like to see in the world by 2030?
As Heraclitus, a Greek philosopher, said, "Change is the only constant in life." As a society, we just need to make sure that these changes are positive. By 2030, I would like to see people consuming and producing goods and products more responsibly. We need to reduce waste production and find new ways to recycle to achieve better sustainability.
What current issue is inspiring you to take action?
The huge disparity among producers' working wages is most impactful to me. I think if we all make a conscious effort to learn about this issue, we can start making some concrete changes. If producers from underdeveloped countries are provided decent working conditions and wages, their countries' economic growth will flourish as well. We can take action on this by as little as making a conscious effort to buy fair trade certified products.
What advice do you have for other young adults looking to get involved in sustainable development?
The most tangible step is to learn and talk. Learn about the opportunities available with different non-profit organizations. Learn about the work these organizations do. Be a part of something that is bigger than yourself. And then, talk. Organizations need bright young people to spread the word. They need people to advocate for positive change. As a society, we need to first acknowledge that inequalities exist. Then, we must work toward reducing these inequalities.
"Learn about the inequalities being faced by people in underdeveloped countries, talk about these inequalities, and consciously make efforts to reduce them."
-Vikrant Kushwaha
More Top 30's from 2020