"It's time to re-envision what justice looks like and choose to invest in sustainable and restorative community practices while divesting in surveillance and punishment so that we all can achieve a more just and equitable society by 2030."
Age: 24
Hometown: Edmonton, Alberta
Current Residence: Edmonton, Alberta and Ottawa, Ontario
Organizations:

The Platform

Ottawa Black Law Students Association

Is This For Real? – Podcast
Sustainable Development Goal (SDG) I am most passionate about: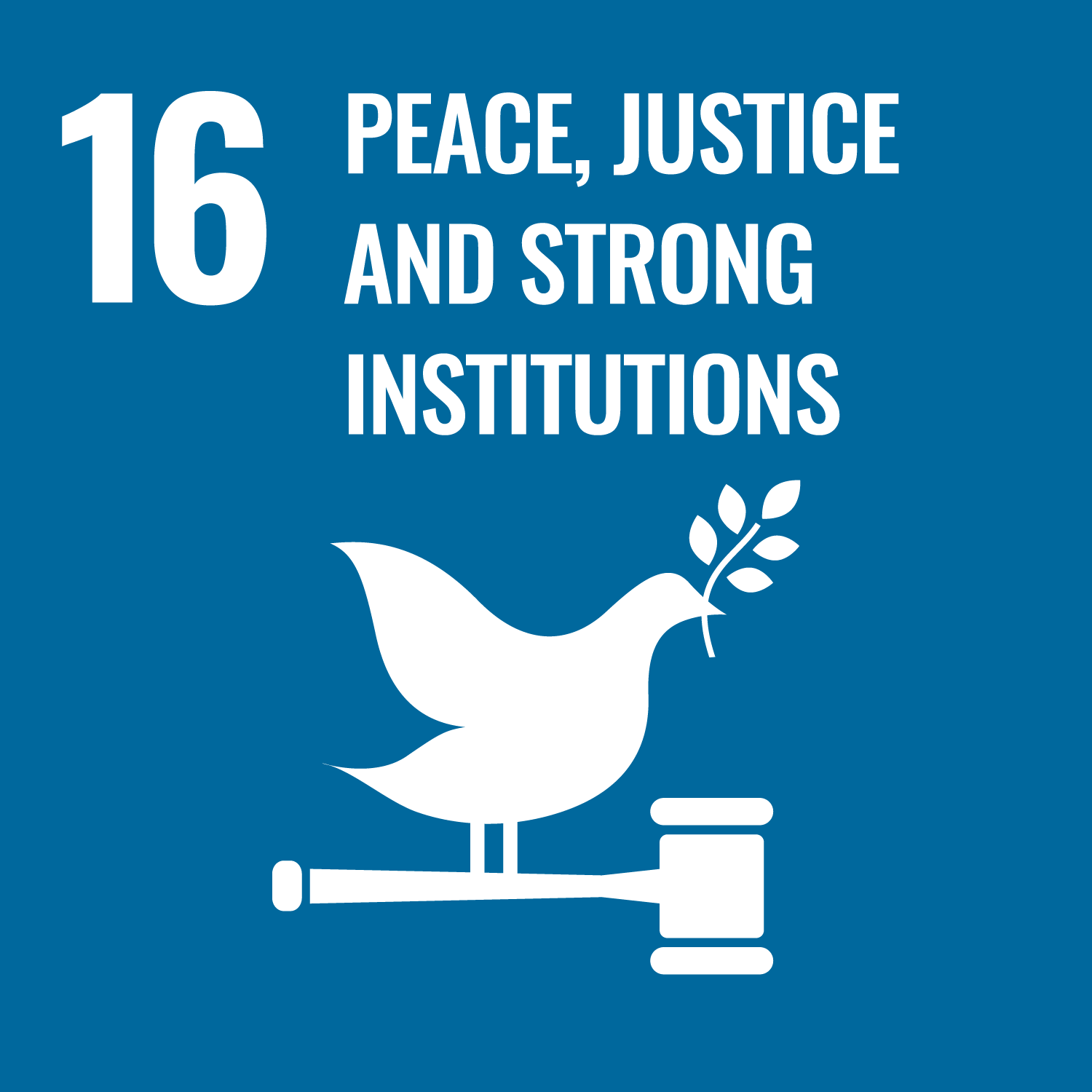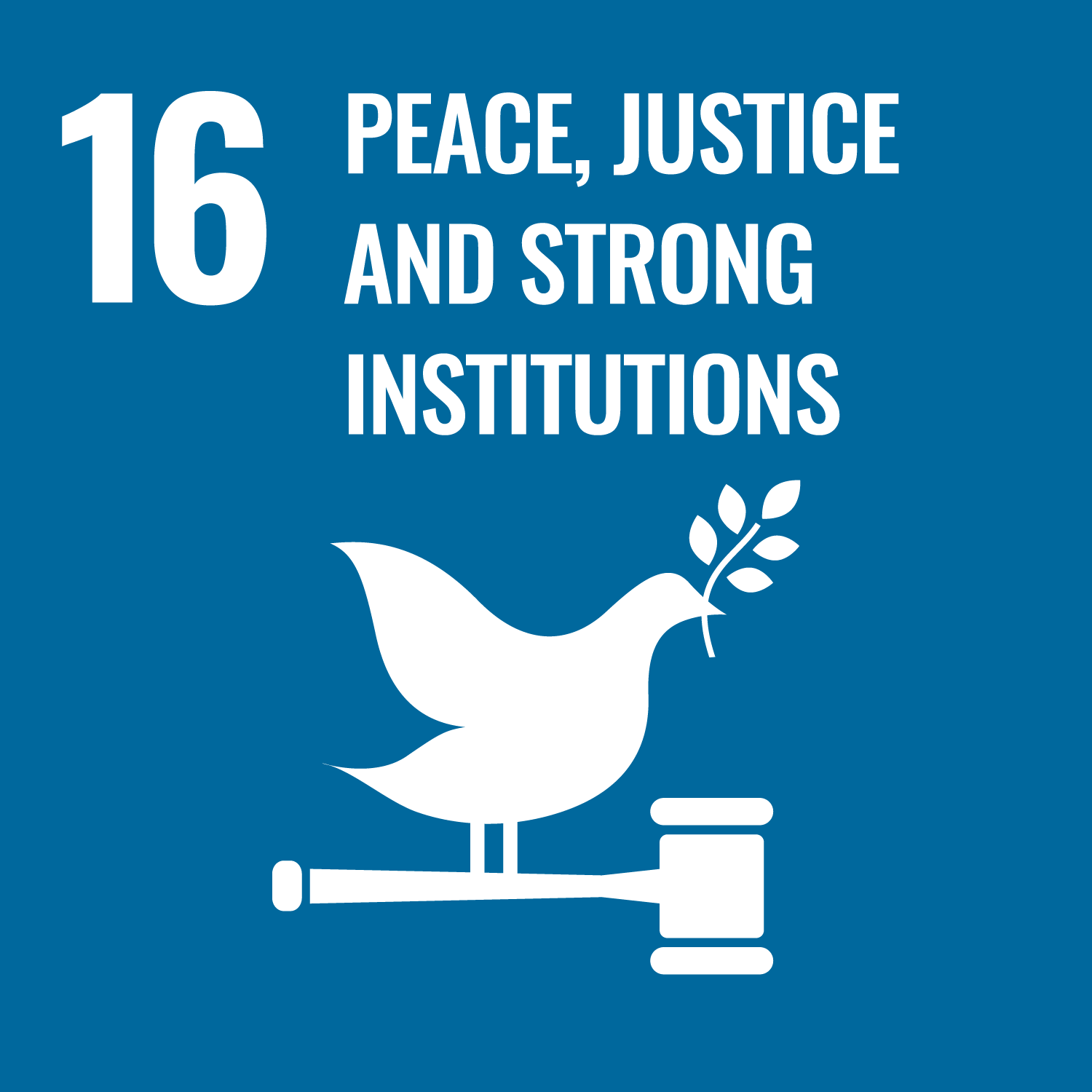 Who are you?
As a community researcher and law student, I am passionate about promoting peaceful and equitable societies that are focused on providing access to justice for all and on building effective, accountable, and inclusive institutions at all levels for a sustainable future.
What inspired you to get involved with social justice?
I grew up in a neighbourhood with a disproportionate number of refugees and migrants resettled by the Canadian government. I noticed these rehoming initiatives happening amidst systems often unprepared for and unaware of the challenges faced by vulnerable populations. I soon observed a narrative that enabled people to question my community's citizenship and place within broader Canadian society. With insufficient resources and little dialogue of the traumas faced by members of the diaspora, I witnessed my community become further alienated through divisive policies. As a first-generation Canadian, education has clarified that multifaceted solutions need to exist when addressing intersectional social issues. During my time in Alberta, I noticed a lack of awareness surrounding the impact that policy decisions have on vulnerable communities, and this lack of awareness continues to be present today due to misinformation. The price my community and others pay for neglectful policy decisions is to relive our unresolved intergenerational trauma while trying to understand our immigrant backgrounds at the same time.
There are less than 10 years left until the 2030 deadline for achieving the Sustainable Development Goals (SDGs). What issue do you feel is important to address now more than ever?
The most significant issue that I hope we can address before 2030 is misinformation. The rise of social media, alongside the absence of clear policies for addressing misinformation in institutional settings and the neglect of the extent to which misinformation can influence policy, has resulted in wide-ranging inequities. We know marginalized folks will be the first to suffer the brunt of careless policies created from misinformation and the lack of research. We need to start addressing vast inequalities within our social, financial, and political institutions that directly exploit the suffering of my community and others.
What can people do now?
During this trying and exhausting time, I involve myself in educational work to understand the gravity of our generation's issues in a more holistic way. This can only happen when we try to equip ourselves with knowledge and admit the need to "unlearn." It's always hard to take an educated stance on issues. At the same time, it is more meaningful to pause, reflect, and prioritize unlearning when creating a more equitable society. 
I encourage aspiring changemakers to join a community group, donate to a GoFundMe campaign of a struggling student, and actively choose to unlearn policy initiatives they believe are beneficial to society. In 2030, I hope we will be more aware that miscommunication exists and decide to hesitate, research, and unlearn when coming across slanderous information against communities. We need to protect ourselves from the severe impacts of misinformation on our institutions.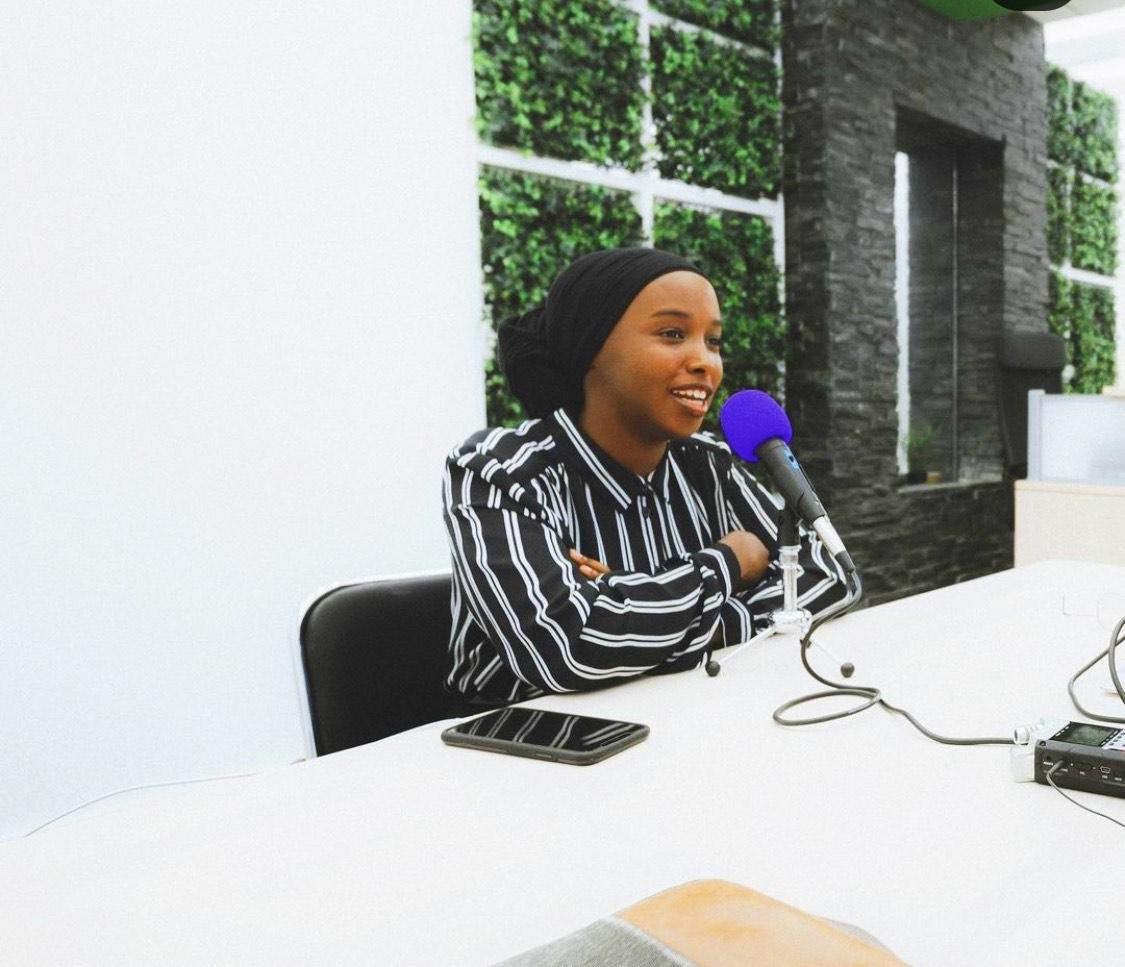 Hannan hosts Is This For Real?, a podcast about living as a Black person in Edmonton. Each season of the podcast is centred around a different facet of Black life in the city.