"It's time to incorporate sex and gender into health research and medicine so that we can advance the well-being of women, girls, and gender minorities by 2030."
Age: 28
Hometown: Kinshasa, Democratic Republic of Congo
Current Residence: Calgary, Alberta
Organizations:

University of Calgary – Cumming School of Medicine, Leaders in Medicine Program

Libin Cardiovascular Institute of Alberta, CV & Me

Canadian Institute of Health Research's Sex and Gender Trainee Network

Heart and Stroke Women's Research Network

University of Calgary Graduate College Scholar 

Black Medical Students' Association
Sustainable Development Goals (SDGs) I am most passionate about: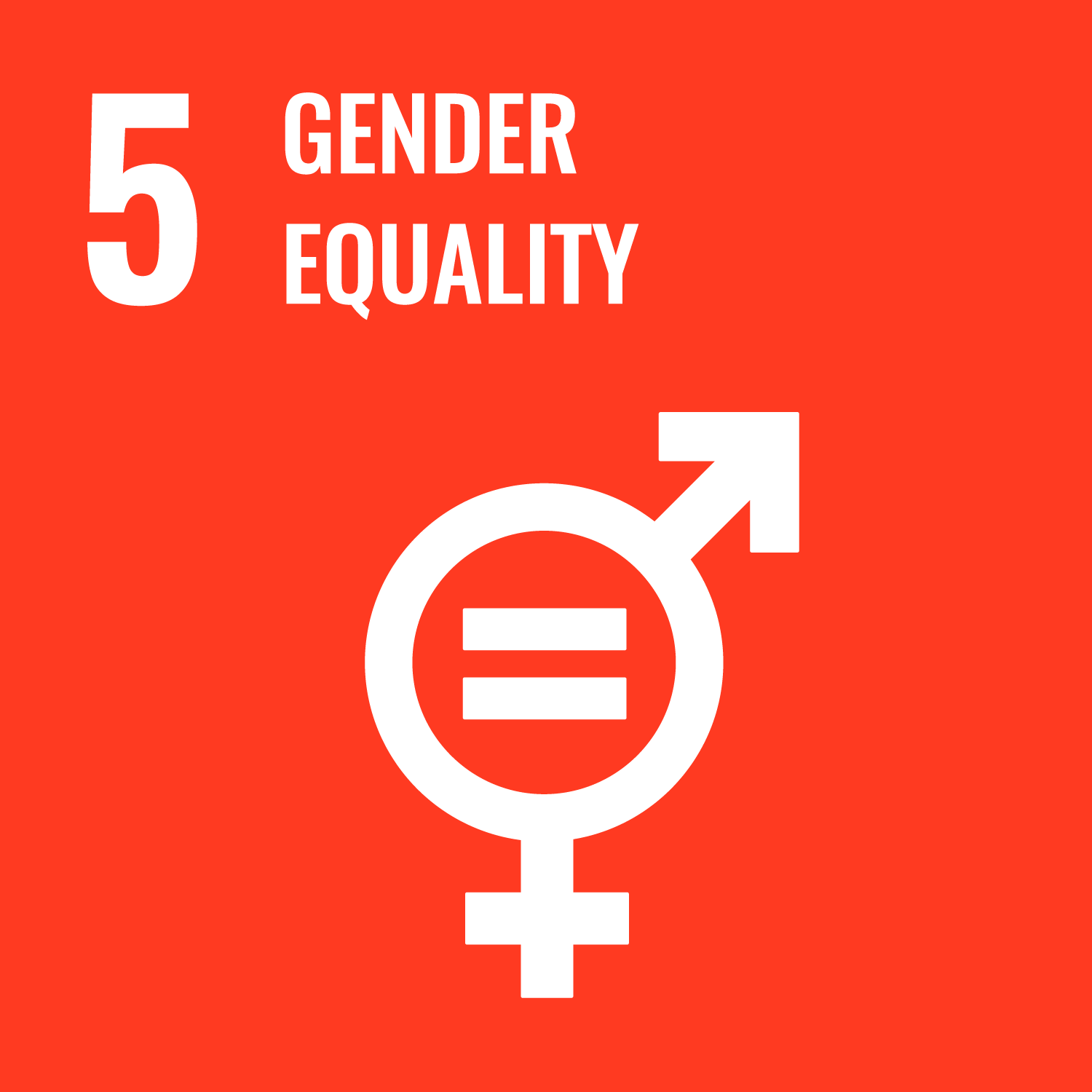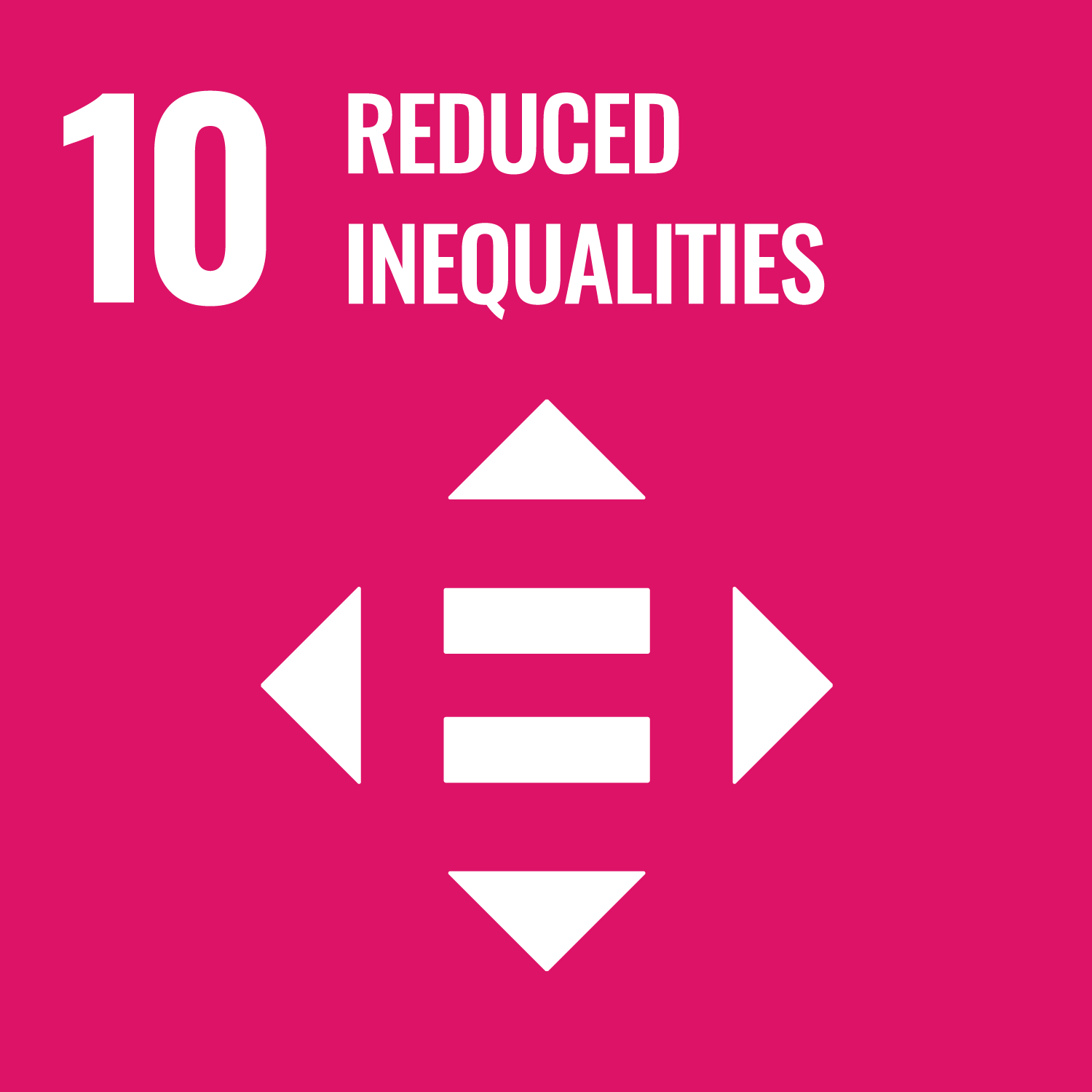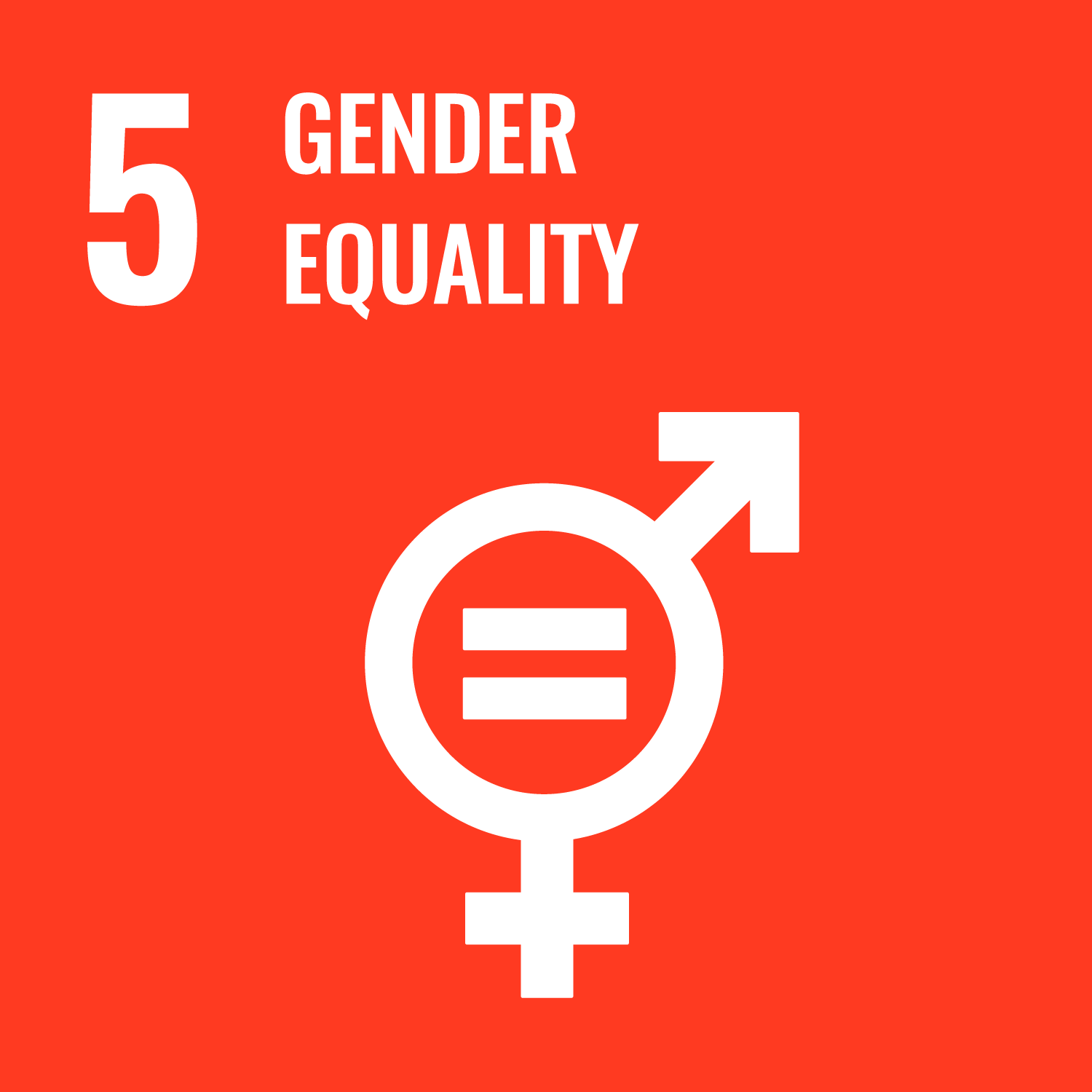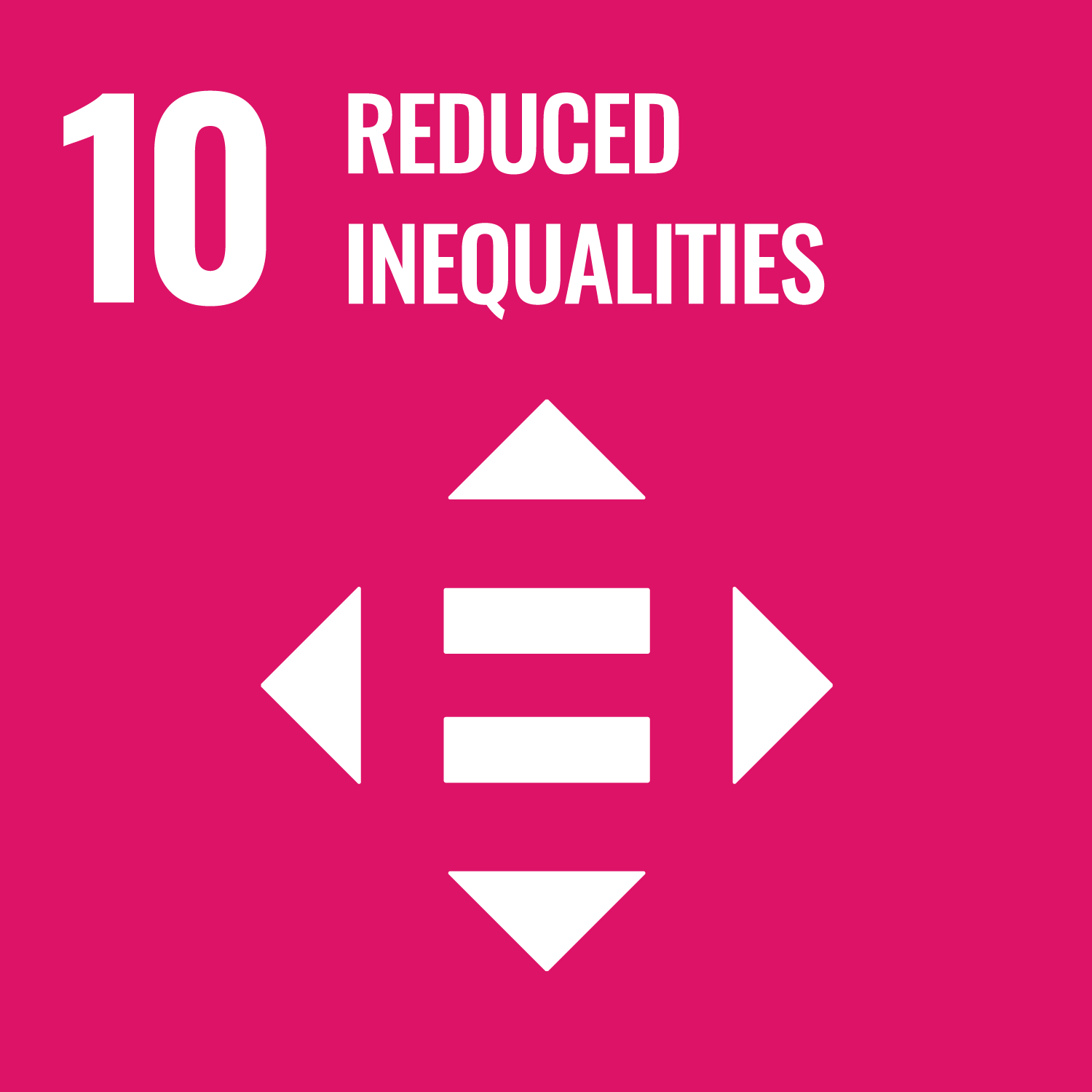 How are you working towards SDG 5: Gender Equality
As a doctoral candidate and medical student, I am an advocate of women's cardiovascular health and equity for both sexes and gender-diverse people in health research. My research investigates how commonly-used hormones, in the form of contraceptives and postmenopausal hormone therapy, impact the risk for heart disease in women and girls. This is a highly understudied area due to the historical lack of inclusion of women and gender-diverse people in clinical trials. 
I currently lead the Canadian Institute of Health Research Sex and Gender Trainee Network at the University of Calgary, which aims to build awareness and capacity in sex- and gender-based analysis among trainees conducting health research in Canada. I create mentorship opportunities and facilitate workshops locally, nationally, and internationally to help trainees identify and address obstacles they face in incorporating sex and gender into their research. In February 2020, I co-organized an international conference, "Research is Better with Sex and Gender" International Trainee Symposium, which hosted students from Canada and Europe.
Additionally, I have recently hosted a seminar for over 100 participants from 5 different countries to discuss how to conduct patient-centred and inclusive research to advance the state of transgender health. Trainees are interested in increasing diversity in science and medicine but are often not given the tools to do so. Therefore, part of my advocacy work is empowering trainees and faculty to develop practical skills to improve the health and well-being of gender-diverse individuals. I have been recognized as a leader in my field, and was recently interviewed for the International Day of Women and Girls in Science to discuss the importance of equal gender representation amongst participants in, and scientists conducting, medical research.
THERE ARE LESS THAN 10 YEARS LEFT UNTIL THE 2030 DEADLINE FOR ACHIEVING THE SUSTAINABLE DEVELOPMENT GOALS (SDGS). WHAT ISSUE DO YOU FEEL IS IMPORTANT TO ADDRESS NOW MORE THAN EVER?
Now, more than ever, we need affordable family planning options that are safe and do not increase health risks. Various contraceptive methods used worldwide have been linked to an elevated risk of heart disease. Heart disease is the number one killer of women globally, largely due to the fact that women are under-diagnosed, under-treated, and under-researched., Historically, women have been excluded from cardiovascular research, as two-thirds of clinical trials are done in men with the results being transferred to women. It is critical that we bring awareness to the unique factors that impact women's heart health, such as contraceptives and hormone therapy. As we improve enrollment of women in clinical trials, report study outcomes by sex, and consider gender in both research and clinical practice, we will undoubtably advance the state of heart disease in women, and improve the overall quality of health care for women, girls, and gender-diverse people.
What needs to be done now?
Gender equality in science, medicine, and global health has the potential to lead to improved health outcomes, help reduce biases, enable social equality in science, and foster opportunities for discovery and innovation. Despite a global recognition of its benefits, gender equality remains a complex issue in health and development. Part of the problem stems from the lack of incorporation of sex and gender considerations in medicine and science. Graduate medical education curriculum ill-equips students in addressing the unique and diverse needs of both sexes and gender-diverse people. If we can better incorporate sex and gender into medicine and science, by 2030 we can look forward to innovation in science and medicine that would lead to optimal health status and well-being for women, men, and gender-diverse people.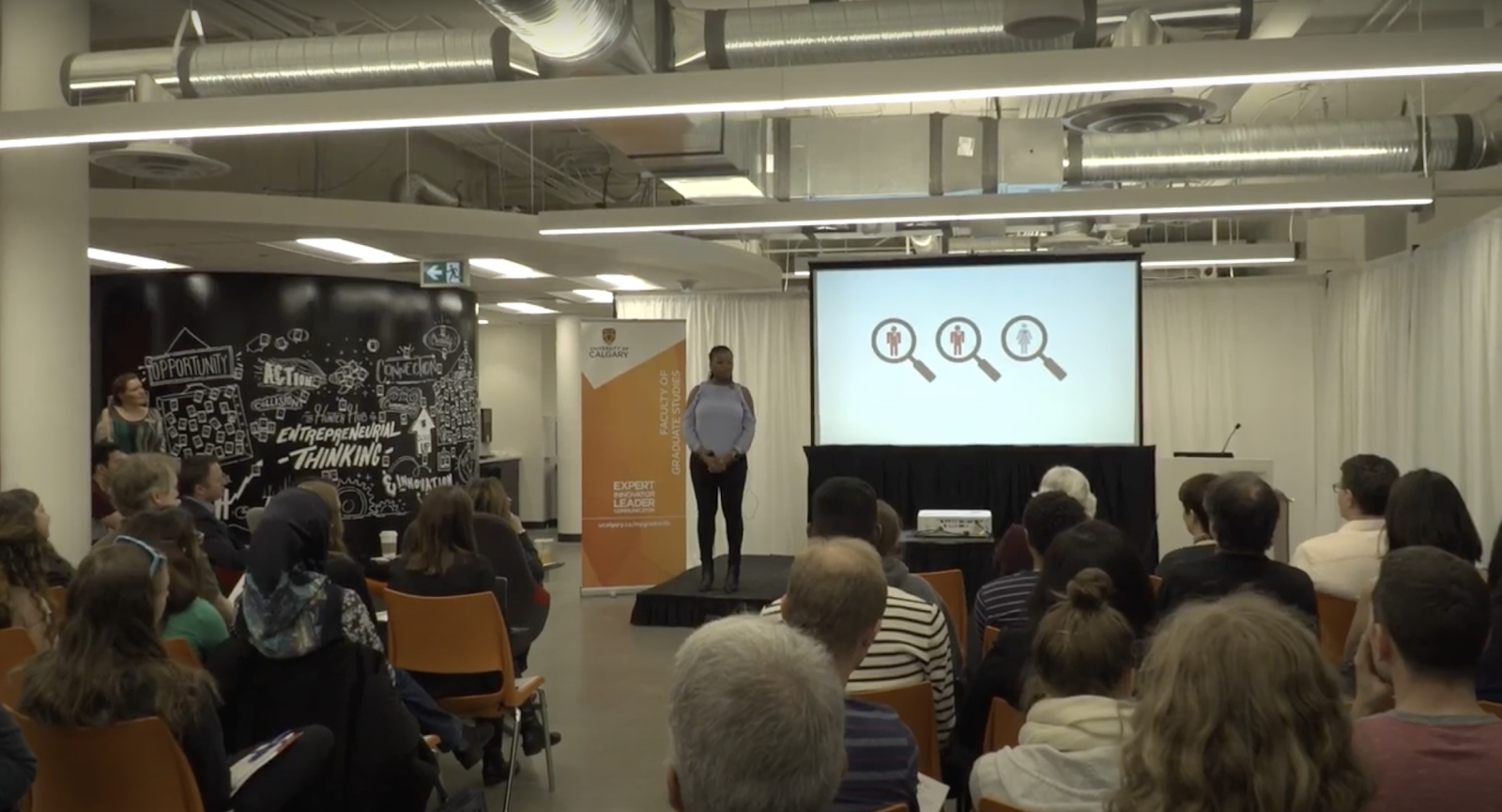 Cindy placed third at the 2018 University of Calgary 3 Minute Thesis Competition with her thesis, "The Greatest Health Threat Women Face Today."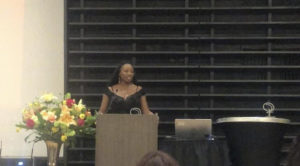 Cindy receiving the 13th Annual Women's Resource Centre Distinguished Graduate Award in 2020.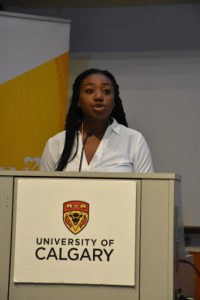 Cindy speaking at the 2019 Libin Annual Tine Hayworth Cardiovascular Research Day.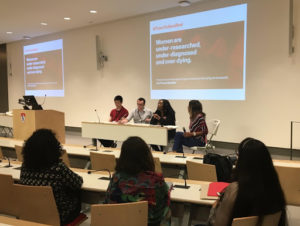 Cindy discussing ways to incorporate sex and gender into health research to advance women's cardiovascular health as a panelist at the Heart and Stroke Foundation's National meeting in 2019.