Top 30 Under 30 campaign process
In our work at ACGC—and especially throughout our Top 30 Under 30 campaigns—we prioritize centering unique and diverse voices and providing a platform for youth to provide their stories and images in their own way, true to their voice and lived experiences.
Over the 12 years of the Top 30 Under 30 campaign, we have made continual improvements to our campaign, including the selection process, to be more inclusive, representative, and reflective of our values.  We acknowledge our process is not perfect, at the same time, it is not static, and we continue to learn, grow, and adapt.  
The following are some practices we currently employ to uphold our values of equity, diversity, inclusion, and anti-racism and to better ensure the images and statements submitted by the youth remain as true and representative of them and their experiences as possible. 
We encourage nominations from a community member as a way of understanding community support for the youth's nomination. For folks who face barriers or lack a community ally to support them through the process, we allow self-nomination and family nominations. 

We encourage, support, and prioritize nominations of youth working in partnership with ACGC member organizations abroad, who do not identify as Albertan.  As an organization founded to support international solidary and cooperation, it is essential that we continue to highlight youth who work daily to address global issues with the support and partnership of Albertans.

Selection is carried out by a diverse committee, including former Top 30 youth, who carefully review the submissions under set criteria, which emphasize centering equity, diversity, inclusion, and anti-racism so that the cohort of Top 30 is

as representative of the diversity of youth as possible – inclusive of, but not limited to, race, religion, ethnicity, ancestory, gender, gender identity, gender expression, sexual orientation, family status, ability, age, location, and other differences.

Organizations and other references mentioned in the nominations are sometimes contacted to provide clarity or add details to help us further understand the profiles of the youth.

Each youth provides their own written profile, and a trained copy-editor works with each youth individually on their piece to help ensure that their words accurately express the meaning they intended, while also ensuring that the profiles use inclusive language. Youth approve the final written profile before it is published.
All photos used in our campaigns are submitted by the youth directly and are not altered/modified at any stage in the campaign.  As a professional photo shoot would be inaccessible to our many rural and international youth, we instead provide guidance and feedback to help youth submit a photo that will render well in digital and printed products. 
We continue to find ways to provide a physical product to youth to commemorate the award.  However, we recognize that the skin tone, colour concentration, and other aspects of the image often differ in print version from the digital photo submitted. We continue to work internally as well as with our various vendors to address this.
When budget has allowed, we have hired an external artist to create digital art from the photos submitted by the youth. We have taken this approach in 2020, and again in 2023, asking artists to artistically recreate each youth image, striving for "likeness" to the submitted photo, rather than a photo-realistic representation.
We welcome continued feedback from the Top 30 youth and the wider community as we continue to reflect and journey together. To learn more about ACGC's commitment, you can read ACGC's Equity, Diversity, Inclusion and Anti-Racism policy at www.acgc.ca/about-us/bylaws-and-annual-reports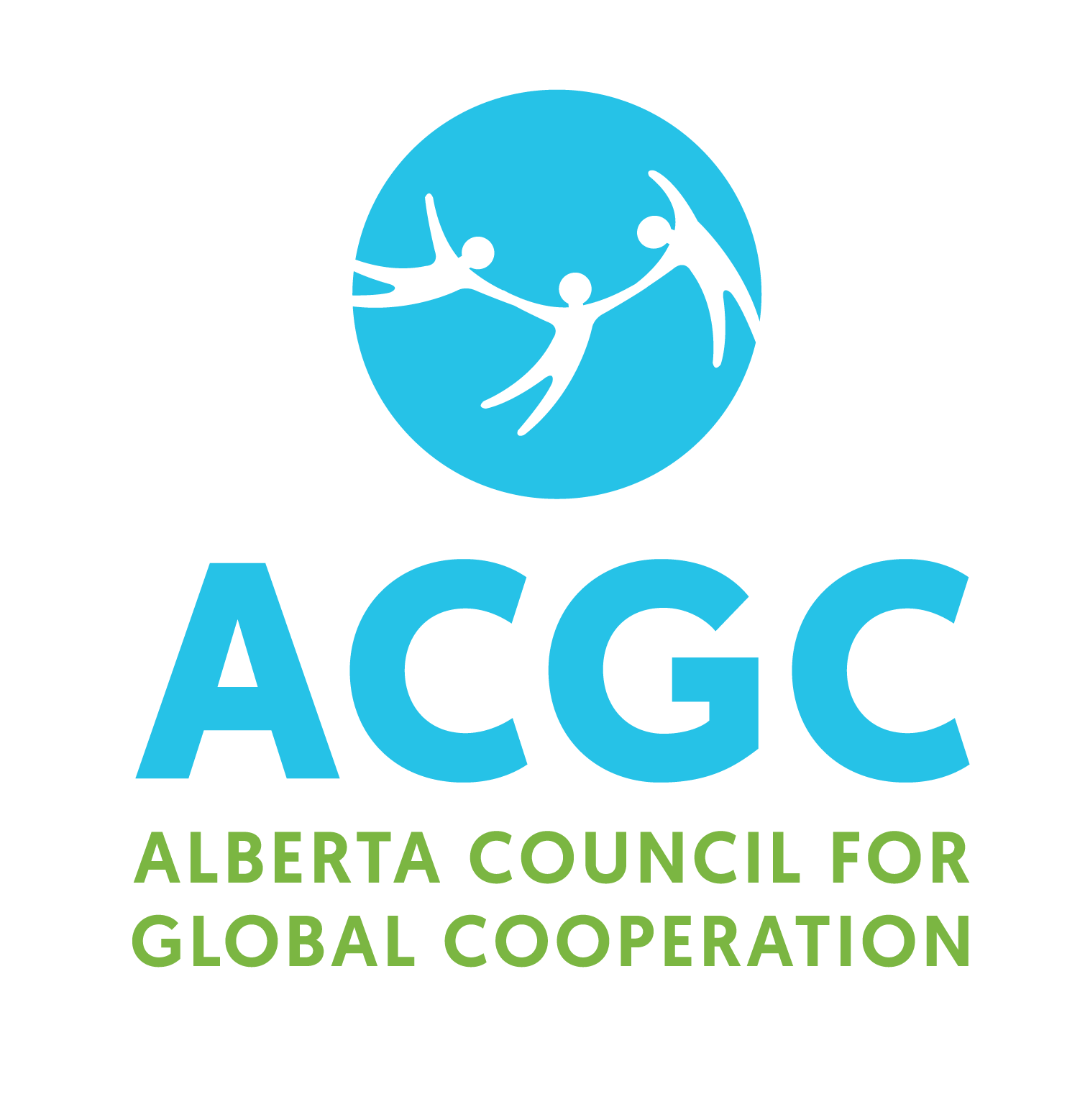 Alberta Council for Global Cooperation
The Alberta Council for Global Cooperation is a network of organizations and individuals in Alberta working globally and locally to achieve sustainable development and global citizenship. We believe all people can become engaged citizens working towards peaceful, just, and inclusive societies.