Megha Sharma
Top 30 Under 30 2020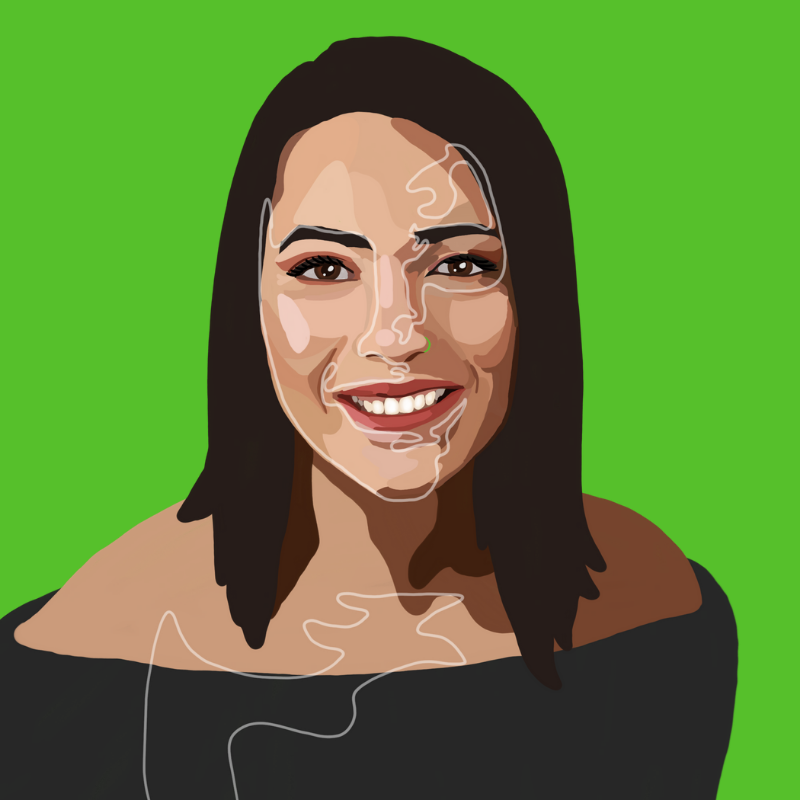 Megha Sharma is a former student of engineering at the University of Alberta (UAlberta) who currently resides in Edmonton, Alberta. She has contributed her leadership and research abilities to tangibly improve diversity and inclusivity in the field of engineering. Through her leadership roles, Sharma has sought out opportunities that allow her to spark discussion, directly improve her community, and break engineering stereotypes.
Age: 24
Hometown: Edmonton, Alberta
Currently Residing In: Edmonton, Alberta
Projects and Organizations
2017–19: UAlberta Diversity in Engineering – Original Member and Vice-President of Research
I graduated as a chemical-computer process control engineer in May 2019. As a student, my passion for equity, diversity, and inclusion led me to join a group of engineering students; together, we started the Diversity in Engineering (DivE) student organization, a student group that aims to improve diversity in engineering on the UAlberta campus by bringing awareness to systemic issues that contribute to inequality and advocating for change through research, mentorship, and leadership.
2018: Undergraduate Research Initiative – Stipend Recipient
As past vice-president of research for DivE, I received the Undergraduate Research Initiative (URI) stipend to study the diversity culture of engineering. This project consisted of completing needs assessments by developing a survey to determine how being a minority informs a student's experiences, how effectively the undergraduate experience prepares students for workplace culture, and how the student experience can be reshaped to prepare students to become agents of change. With this survey, the Faculty of Engineering, for the first time, has a way to collect tangible data on student culture. This survey has been made mandatory in first- and last-year ethics courses.
2019: Research at Intersections of Gender – Undergraduate Researcher
I was inspired to continue my research work in 2019 though the Research at Intersections of Gender (RIG) research stipend. As an RIG undergraduate researcher, I have researched concrete examples of how and why a gendered intersectional lens is essential for Science, Technology, Engineering, Mathematics, and Medicine (STEMM) researchers. This project highlighted the most egregious examples of research failures to demonstrate the great costs to knowledge and society when STEMM fields ignore intersectional analysis.
Other Affiliations: Green and Gold Student Leadership and Professional Development Grant, 2017 International Gender Summit, Engineers Without Borders
Which of the United Nations Sustainable Development Goals resonates most with you?
The goal that resonates most with me is SDG 16.7: Ensure responsive, inclusive, participatory and representative decision-making at all levels. A 2013 Engineers Canada report showed that only 12.3% of professional engineers in Alberta are women and gender minorities (cited here). Non-supportive workplace cultures contribute to the low retention of female engineers, which in turn limits the productivity and innovative potential of workplaces that lack the benefit of diversity. Building a career in engineering starts in school; therefore, I have advocated for creating a school environment that is accepting of and conducive to students of all backgrounds and identities.
What current issue is inspiring you to take action?
Young women and girls are not being inspired to pursue STEMM careers and higher-paying jobs. I want to find tangible, proven ways in which we can inspire women of tomorrow to love math and science. The only way we can increase representation in the workforce is by encouraging girls and young women to apply for STEMM undergraduate programs, and in particular, engineering.
Now that I am working in the industry full-time, I am able to fully comprehend all the hurdles women must pass before feeling confident enough to even apply for opportunities that are considered "non-stereotypical." I'd like to see reduced systemic barriers for women entering the engineering workforce: better family-friendly workplace policies, transparency with pay and harassment cases, more resources on how to deal with workplace and school discrimination, and increased awareness among men on the issues the deter women from STEMM fields.
What advice do you have for other young adults looking to get involved in sustainable development?
Get involved outside of classes.
Apply for all opportunities you find interesting, regardless of whether you meet all the requirements or not.
Find a mentor. It is so important for a young person to have someone with more experience guiding them through their goals. It keeps you accountable and builds strong networks.
"Representation only gets better when everyone is involved."
-Megha Sharma
More Top 30's from 2020